The ability for employees to perform HR-related tasks themselves, without the support of the human resources department, is the core feature of many HRIS systems. 
The HR technology trend of employee self-service is expected in the modern workplace, with 73% of full-time US workers saying they expect their employer to offer a self-service HR platform. It also provides HR departments with a way to become more efficient, by automating manual tasks, and allows organizations to re-imagine what the core responsibilities of the HR team is responsible for.
These platforms – known as employee self–service (ESS) portals – empower employees to access, manage, and request their HR-related tasks such as requesting PTO, updating their personal information, managing their benefits, and much more.
What Is an Employee Self-Service Portal?
Employee self-service portals empower employees to manage their own employment information and tasks to make them less reliant on the HR department.
These employee self-serving portals enable workers to take responsibility for recurring job-related tasks such as updating their personal contact info, filling in timesheets, requesting PTO, completing mandatory employee training, managing their benefits, etc. – which are otherwise handled by the HR department. 
Employee self-service systems play an important role in reducing HR's tactical duties and freeing up the HR department's time for more strategic efforts such as building their learning and development (L&D) strategy or managing their talent pipeline – and is a key driver of HR's digital transformation. 
What Are Common Features of Employee Self-Service Software?
With modern HCM software, companies equip their employees with the tools to access, manage, and update various different HR functions inside these platforms. Here are a few of the most common HR-related activities that are streamlined by using an ESS portal:
24/7 access to any HR-related information

Managing and requesting personal time-off (PTO)

Updating personal record information such as address, phone number, personal email, etc.

Time tracking

Accessing employee-related data anytime

Accessing company handbooks, rules, and information

Accessing, managing, and updating benefits such as health insurance, 401ks, etc.
What Are the Benefits of Employee Self-Service Portals?
Employee self-service portals provide numerous benefits for both employees and managers. Let's discuss a few of them:
1. Drives employee engagement
Employee self-service portals provide employees 24/7 access to their employment information and allow them to complete tasks without the additional burden of making multiple phone calls, connecting with HR teams, or filing loads of paperwork. Additionally, self-service portals allow managers to communicate with their team members, send them updates and reminders to keep them on track, and engage them with company processes. This helps boost the level that employees are actively engaging with the company.
2. Improves efficiency of administrative tasks
Tasks such as requesting time off, logging attendance, tracking performance, and updating information for each employee demand a lot of manual work from the HR department. Employee self-service portals enable employees to perform these tasks on their own without constantly asking for support from HR teams. This allows HR professionals to dedicate more time to focus on tasks that are more critical to the success of the organization, rather than spending time on manual, administrative tasks.
3. Accurate time tracking and payroll
Employee self-service portals allow managers to keep track of employee leave and attendance, progress, days off, and pinpoint trends. For employees, it gives them the ability to complete their timesheets on time, submit time-off requests, find out who's available to cover a shift, and track PTO hours.
4. Employee information and records accuracy
Employee self-service portals help eliminate duplicate data entry and increase record-keeping accuracy by allowing employees to update their own information, including certifications, emergency contacts, addresses, and phone numbers. Getting information directly from the source increases efficiency and reduces errors.
5. Better employee experience
Self-service portals give employees direct access to personal and professional information, goals, training and advancement opportunities, etc. that allows them to be in the driver's seat of their own career path and performance. The more control employees have, the less time they spend looking for information or raising questions with HR. This improves satisfaction rates and elevates the overall employee experience throughout the company.
6. Online employee onboarding and training
Another time-consuming HR task that employee self-service portals are used for is employee onboarding and training. ESS portals empower managers to connect with new hires, help them feel welcome, and give them all the information needed to integrate faster into the new work culture. 
​​ESS-based onboarding is becoming increasingly popular as it allows organizations to:
Easily track and monitor a

new employee's first day

.

Go paperless with all digital forms, while also eliminating manual data entry and improving record accuracy.

Give new hires an online tour with personalized onboarding content, streaming training videos, and more.

Automate provisioning for dress codes, parking passes, computers, e-mail ID, and security badges.

Help new hires evaluate and select benefits plans.

Guarantee that policies and compliance requirements are approved and recorded electronically.
In addition to onboarding, organizations increasingly use ESS to deliver efficient employee training programs by:
Tracking employee training requirements, progress, and completion dates. 

Provides access to a cloud-based database for all

training materials

.

Enables employees to access an organization's

learning management system

module to complete assigned courses, participate in group learning, study for certifications, and more. 

Initiates training programs for employees based on the data of their past performance.
7. Centralized knowledge center for company information
An employee self-service portal acts as a record book of all employee data – personal information, leave records, documents, and company communication. Hence, employees do not have to spend a lot of time switching between multiple portals to find information, helping organizations build a knowledge management strategy that empowers their employees with on-demand access to any document or information they may need.
The cost savings associated with employee self-service portals extend into many areas of your business. For instance, an ESS portal drastically reduces time spent on accessing and updating employee data, allowing more time for improving the work environment and saving money on workforce-related costs. 
Researching additional HR-cloud technologies? Read our buyer guides to the following HR software platforms:
Top 10 Employee Self-Service Portals in 2023
Here are ten of the best ESS portals that give employees 24/7, on-demand access to all company and employee HR-related data and personal requests, complete with an overview of each HR platform, features, and cost.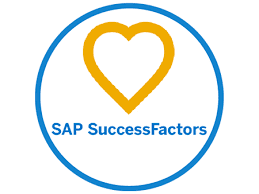 SAP SuccessFactors' cloud HCM solutions are designed around employee experiences – what employees need, how they work, and what motivates them. It helps you manage global benefits and payroll, improve employee experience, automate HR processes, and strengthen compliance.
Features of SAP SuccessFactors:
Intuitive and personalized role-based access to timesheets from desktop and mobile devices.

Keeps processes on track with proactive alerts and notifications.

Great user experience with simple and consistent processes across HR, payroll, and time and benefits management.

Quick and easy access, update, and management of documents using a single solution.

Boost employee engagement with a flexible and adaptive solution to build custom communications between HR and employees.
Pricing: Starts from $6.3 per user/month
7 Best Practices for SuccessFactors Onboarding in 2020
To help you make the most out of SuccessFactors, we have listed out the best practices that you as an HR manager can follow.

2. SP Employee Self-Service Portal
SP Employee Self-Service Portal is the operational equivalent of an intranet, but specifically targeted at operational needs rather than news and information. It provides a consistent way for employees access documents, get help through a central help desk, and access frequently used business processes such as  submitting time off, travel requests, or filling out an expense report.​
Features of SP Employee Self-Service Portal:
Integrated service request system with its Help Central that routes requests to department help desks

Document and forms integration with Department Portals​

Central document repository for documents and other resources

Powerful searches at the title and content level

Central help desk and service request system

Prebuilt workflow templates to automate approvals
Pricing: From $2995 annually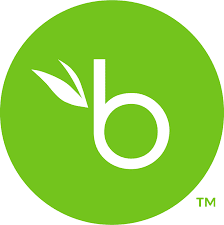 BambooHR offers a single HRIS system that consolidates all employee and human resources related data and manages a number of human resources activities. Employees are given self-service access to view and update their information, request PTO, access company documents, manage their training, and more. The platform also offers a range of custom HR reports with the ability to filter, group, and sort any data in its system. 
Features of BambooHR:
Makes running payroll easy and quick by offering a single source of data, comprehensive payroll reporting, superior customer support, and full-service tax filing.

Employees can easily punch in and out right from their phones, edit their hours, and track the time they've worked on specific projects or tasks. 

Set up email notifications for birthdays, benefit eligibility, license expirations, and upcoming reviews.

Provides specific access permissions to managers, admins, and employees.

Measures employee performance, gauge their overall satisfaction, and gain data insights to create a plan of action.
Pricing: Only available on request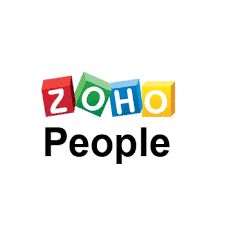 Zoho People is a cloud-based HR software build to nurture employees, help them quickly adapt to changes, and make HR management agile and effective. The portal simplifies your HR operations, retains talent, and builds a high-performing workforce while focussing on employee experience.
Features of Zoho people:
Automates routine and taxing tasks with customizable HR workflows.

Seamless self-service and collaboration capabilities.

Enables remote and mobile workforce to check in from anywhere.

Generates precise reports and accelerates team's productivity.

Easy employee development planning with rich insights.

Delivers the right courses to the right employees with rich content.

Generate purpose-driven courses in self or blended learning styles.
Pricing: Starts from $0.83 /year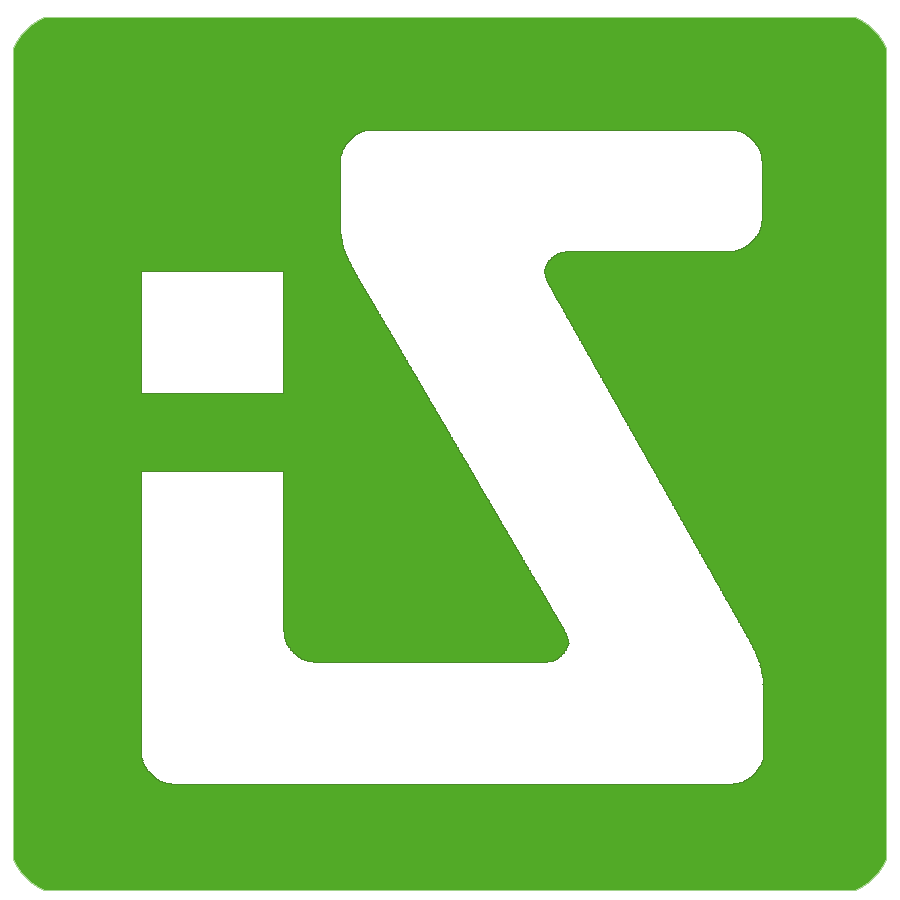 InStaff is an employee self-service portal and online pay stub delivery tool for small and medium businesses that can integrate and synchronize data with existing payroll and ERP systems. The cloud-based tool aims to reduce the physical and environmental costs related to printing and delivering pay stubs to employees by processing all aspects of the pay period online.
Features of InStaff:
Recovers time spent delivering pay stubs every pay period, save money on ink and paper usage, and lower administrative burden.

Provides a repository for all commonly used files.

Provides a central location for company announcements to ensure all employees are up to date and on the same page.

Customizable time tracking to show/hide the fields you need employees to fill in and have multiple time levels (regular, OT, etc.).

Gives employees a private file store, where managers can upload files that only they can see.

InStaff integrates with various Payroll and ERP systems.
Pricing: Starts from $20/month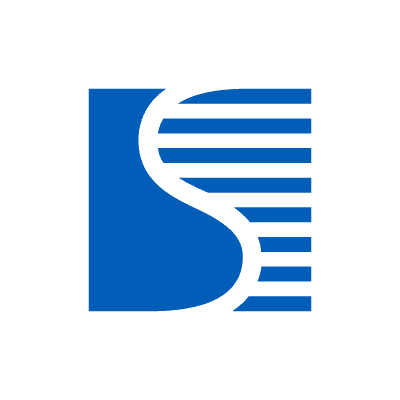 ScienceSoft is a flexible employee self-service portal that provides convenient access to HR documents and employees services, eliminating the need for HR specialists to handle simple, repeatable requests.
Features of ScienceSoft's employee self-service portal:
Automatically export approved hours and schedules, performance, and service quality information.

Provides workplace safety training for employees.

Online onboarding tours with personalized content, streaming videos, and more.

Benefits management (viewing benefits info; benefits enrollment; choosing packages).

Permission levels to access and edit employee data.

Central employee help desk to request HR, IT, facility service.
Pricing: Not available online

With Workday's payroll and workforce management system, you can manage your global workforce better, automate time-consuming, repetitive tasks, and free up your people to be their most productive selves. From empowering the workforce to automating processes for time and payroll professionals, it delivers efficiency so you can focus on being a strategic partner to the business.
Features of Workday:
Automating processes for time management and payroll. 

Visualize workforce costs and trends to identify the root cause and take action—all in one place.

Intelligent scheduling management, powered by AI, matches worker preferences with business demands and generates schedules that work for everyone.

Workers can get a reminder to check in and out as they enter and exit the job site

Managers can review and approve time for an entire team at once.
Pricing: Not available publicly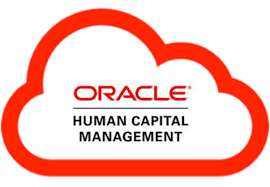 The Oracle HCM Cloud is a comprehensive HRMS solution that helps companies not just manage their core HR tasks, but also manage strategic tasks throughout the organization. It delivers an end-to-end modern interface that includes all functions of the employee lifecycle. There are several modules that are grouped into four categories: Human Resources, Talent Management, Workforce Management, and Payroll. Companies have a choice of purchasing all modules for a comprehensive solution or individual modules as stand-alone products.
Features of Oracle HCM:
HR
Workforce directory and position management

Flexible benefits programs tailored to specific needs

Predictive analytics to help HR and managers determine potential organizational changes and impacts (e.g., risk of leaving the company, promotions)

Help Desk helps employees get the right HR answers quickly by leveraging a robust and AI-enabled knowledge base
Talent management
Automates performance process and provides valuable insight to workforce performance progression.

Provides a way for employees to identify career opportunities and maintain a development plan.

Increase productivity through collaboration, and enable knowledge sharing across different communities.
Workforce management
Allows all employees (hourly or salaried) or contractors to track their time.

Automate overtime, premium, differential, and payroll calculations.

Provides an easy-to-use tool for reporting safety violations, accidents, and other incidents

.
Payroll
Supports payroll processing in the U.S., Canada, Mexico, China, Saudi Arabia, the United Arab Emirates, United Kingdom, and Kuwait and delivers payroll tax reporting that complies with regulatory requirements.

The greytHR platform automates HR processes, empowers employee self-service, and boosts employee engagement. The portal enables greater transparency, improved communication and provides access anytime, anywhere.
Features of GreytHR
Fast and accurate payroll processing

Get professional statutory payroll reports for PF, ESI, profession tax, income tax, etc.

Automatic loan deductions during payroll processing.

Employees can access, download and print any official documents and letters published onto the ESS.

View, like, and comment on real-time company updates, events, and news on the social feeds section.

Employees and managers can apply for and approve or reject leaves/ restricted holidays, respectively, based on leave balances and project requirements.

Managers can view their team members' leave-related information before approving or rejecting leave requests.
Pricing: Free basic package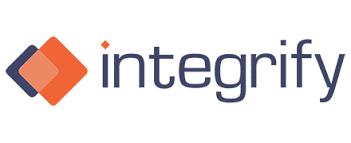 Integrify is an enterprise business process and workflow management software that automates both simple and complex business processes that require a great deal of human intervention. It is designed for businesses that need to quickly implement and subsequently scale systematic processes to succeed manual workflows and enhance visibility in the fields of finance, information security, human resource, sales, and operation.
Features of Integrify
Provide a responsive, always-available, branded self-service portal for internal and external users.

Build custom dashboards to find information and make requests quickly.

Automate information collection to help leaders make educated business decisions.

Assign roles and permissions for users and groups.

Provide collaboration tools for active processes.

Help Service support users across the organization.
Pricing: Offers flexible subscription-based pricing
Support your ESS implementation with Whatfix
This brings us to the end of our list of top employee self-service portals. Choosing the right portal depending on the size and requirements of your company will prove to be a difference-maker for your efficiency and productivity goals. ESS portals personalize employee experience and enable your HR departments to get things done faster, with more accuracy and less stress.
To ensure the success of your ESS portal, don't forget to create an employee adoption and implementation strategy for your new technology. With Whatfix, HR teams are able to:
Create guided walkthroughs that provide your workers with interactive tutorials on how to use the new tool.

Highlight where employees need to update information, where they should request time off, and more – with hotspots and tooltips that act as on-screen alerts

Embed self-help widgets that provide answers to frequently-asked questions and link out to various company documents such as handbooks, org structures, training videos, and more
See how Whatfix helps unlock the full potential of HCM self-service portals now!
Subscribe to get new content delivered directly to your inbox.