If you're wondering why you should invest in heatmaps and user experience (UX) research, look no further than the impact of UX on products like the iPhone. It remains one of the world's best-selling phones after 15 years, with 90 percent of those who purchase iPhones remaining loyal to Apple products.
Apple has built a reputation for designing these reliable, seamless, and easy-to-use product experiences within its ecosystem of products and services — and that makes customers happy.
The data shows that a strong digital experience leads to higher customer satisfaction and brand perception, but over 40 percent of companies still don't have feedback-driven UX processes. 
Heatmapping software is one of the most popular solutions adopted by teams to bridge this gap, but that alone isn't enough. 
In this blog, we walk through nine of the best heatmap software in the market. Keep reading to learn how to supplement your software with elevated customer data and guidance.
What are the best heatmap tools for product and UX teams?
Hotjar
Smartlook
Glassbox
Contentsquare
Fullstory
Mouseflow
Plerdy
UXCam
Quantum Metric
What Is Heatmapping Software?
Heatmapping software is a type of UX tool that enable companies to analyze application and web page screens using color-coded data visualizations. Each color variation represents a cluster of data that signals an action, pattern, or behavior.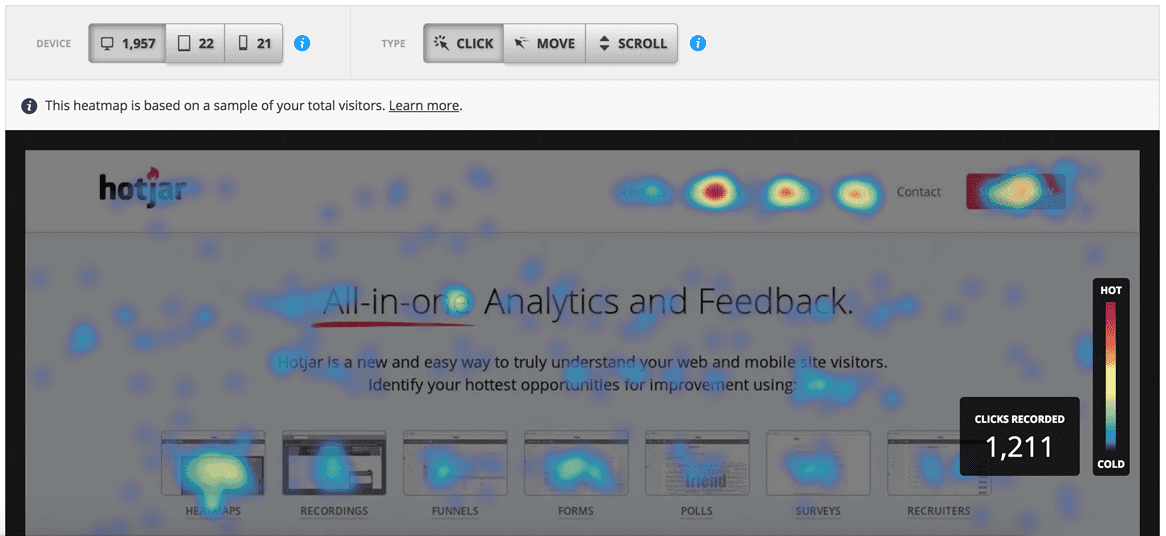 Heatmaps are typically used by teams who oversee digital products, user experiences, technical performance, and revenue generation. With heatmaps, you can easily visualize how visitors on websites and mobile apps interact with on-screen elements, navigate pages, user friction points, and conversion triggers.
Features of Heatmap Software
The core features of all heatmapping software include:
Creating heatmaps that overlay on mobile apps, web apps, and web pages that visualize user experience and engagement.

Tracking

user behavior analytics

such as clicks and dropoffs.

Session recording to see what users are doing.

Data collection and reporting.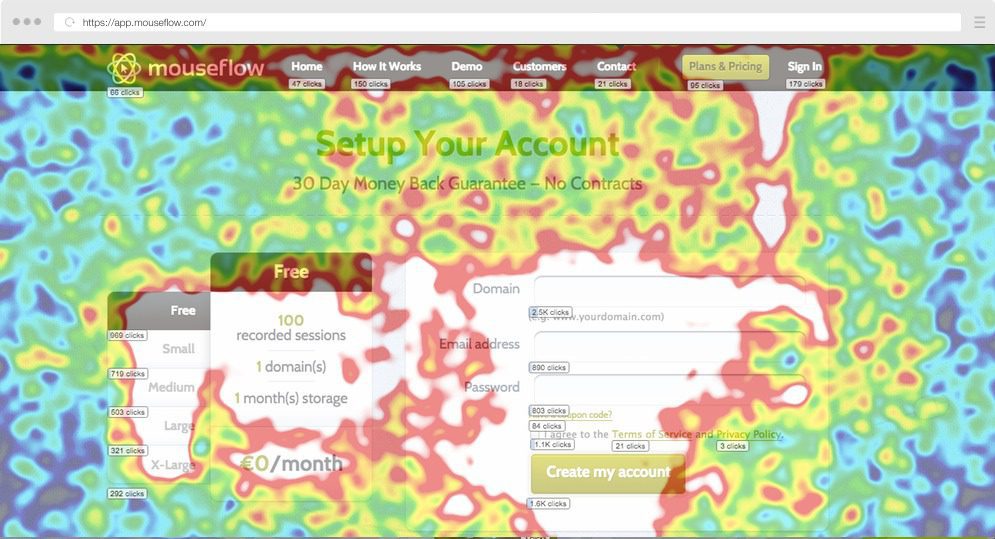 Heatmap tools have different implementation cycles, movement tracking features, data analysis capabilities, and customizable configurations. Depending on the use case, some software is also more complex than others to install.  If you're evaluating a heatmapping software, consider its ability to provide you with data you can act on immediately.
9 Best Heatmap Software in 2023
Here are nine of the best heatmapping software vendors for your product analytics and user behavior analysis needs.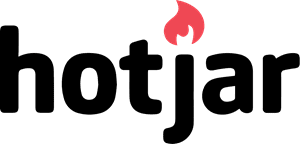 Review Rating: 4.3 out of 5
Price: Get started for free
Hotjar is a popular tool for optimizing websites, analyzing new feature releases, and collecting user feedback. It's easy to set up on websites and e-commerce platforms like Shopify, Wix, Unbounce, and WordPress. 
In addition to their heatmap feature, Hotjar users can record user sessions to dive deeper into on-page actions like clicks, mouse movements, and rage clicks. These session playbacks and user actions help product managers, designers, and business owners map user journeys, deduce friction points in the user experience, and identify errors and bugs.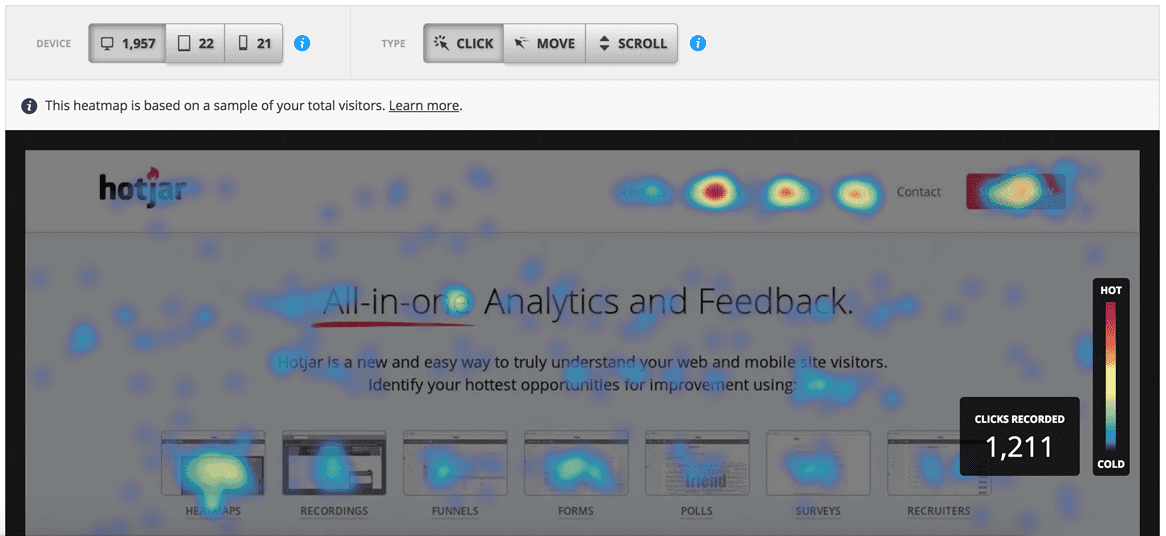 Another value-add of the tool is its data dashboard that centralizes user insights and session metrics. This gives users an easy way to monitor product usage. Hotjar also lets teams slice product analytics down further using custom filters or integrations with analytics and segmentation tools such as Google Analytics, Segment, and ClickFunnels.
The core Hotjar features include: 
Heatmap for websites

Session recordings

Click tracking

Mouse movements 

In-app feedback surveys

Data dashboard 

No-code integrations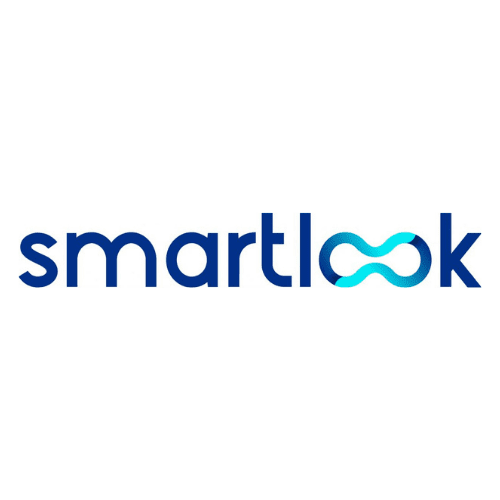 Review Rating: 4.6 out of 5
Price: Starts at $39 a month
Smartlook helps digital marketers, customer support representatives, and product teams understand user behavior on websites and mobile apps. It's a suitable tool for companies with a multi-platform experience, which makes it different from solutions like Hotjar. Teams can use Smartlook to map user journeys between a website and a mobile app to test the effectiveness of UX triggers, user flows, and routes between screens.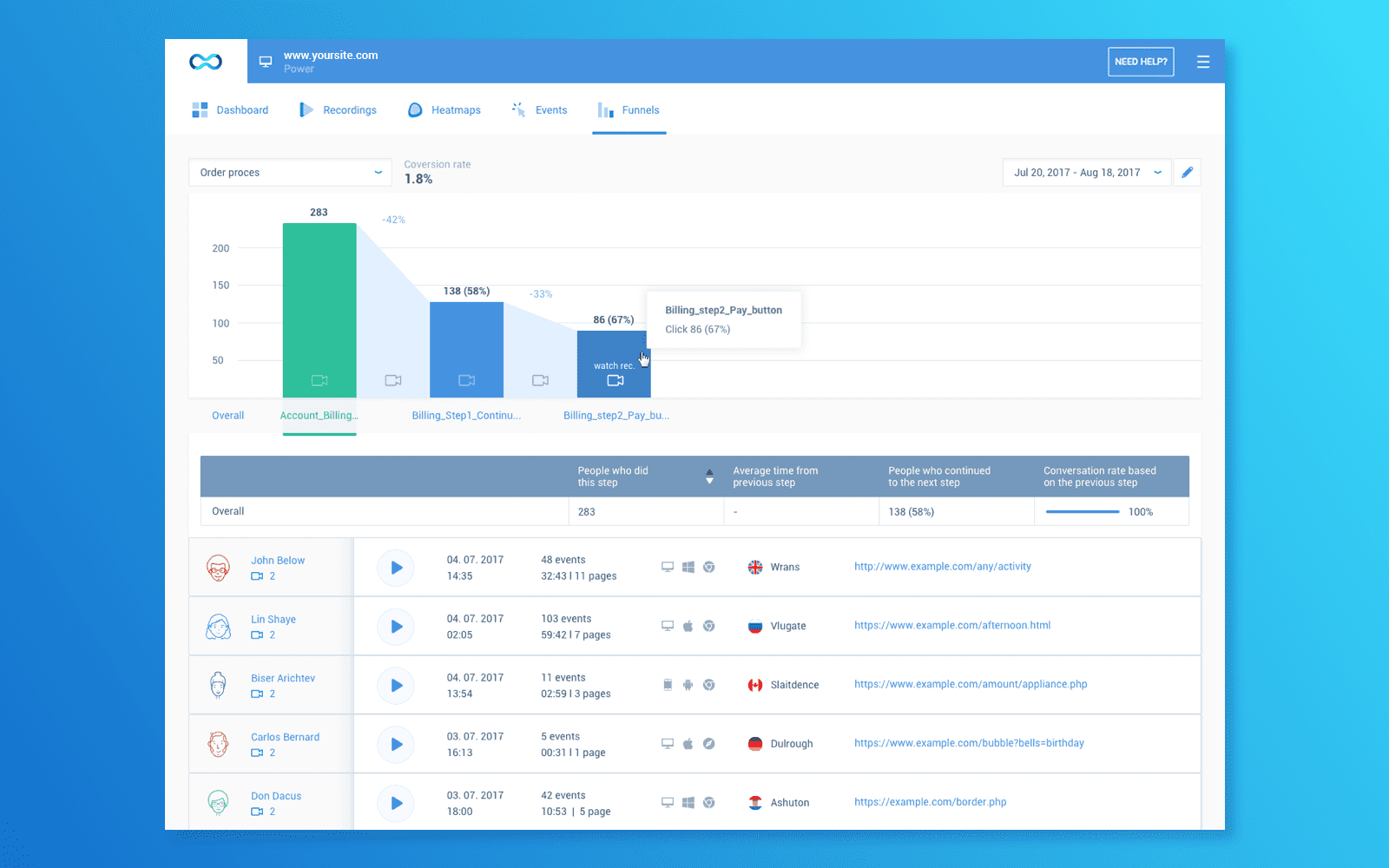 Smartlook integrates with Google Analytics, but it also offers its own advanced analysis features within the platform. Users enjoy using these features for a more straightforward way to study events and conversions within each session recording. Some popular event-tracking use cases include pasting URLs to study page visits, tracking click user text inputs, and labeling specific user actions as a new event right within a session recording that's being played. 
Teams can also use Smartlook to visualize event-tracking data as funnels. Funnel analysis charts can be personalized with each company's unique properties to define core user groups. 
The core features of Smartlook include:
Heatmap for websites and mobile apps

Session recordings

Click, tap, and scroll tracking 

Event tracking

Funnel analysis

Cross-platform analysis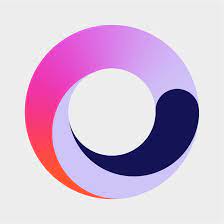 Review Rating:

4.8 out of 5

Price:

Contact for more information
Glassbox is a digital insights platform that helps customers dive deeper into everything related to the customer experience. Teams can capture everything from lifetime user behavior to session replays, event tracking, and performance analytics.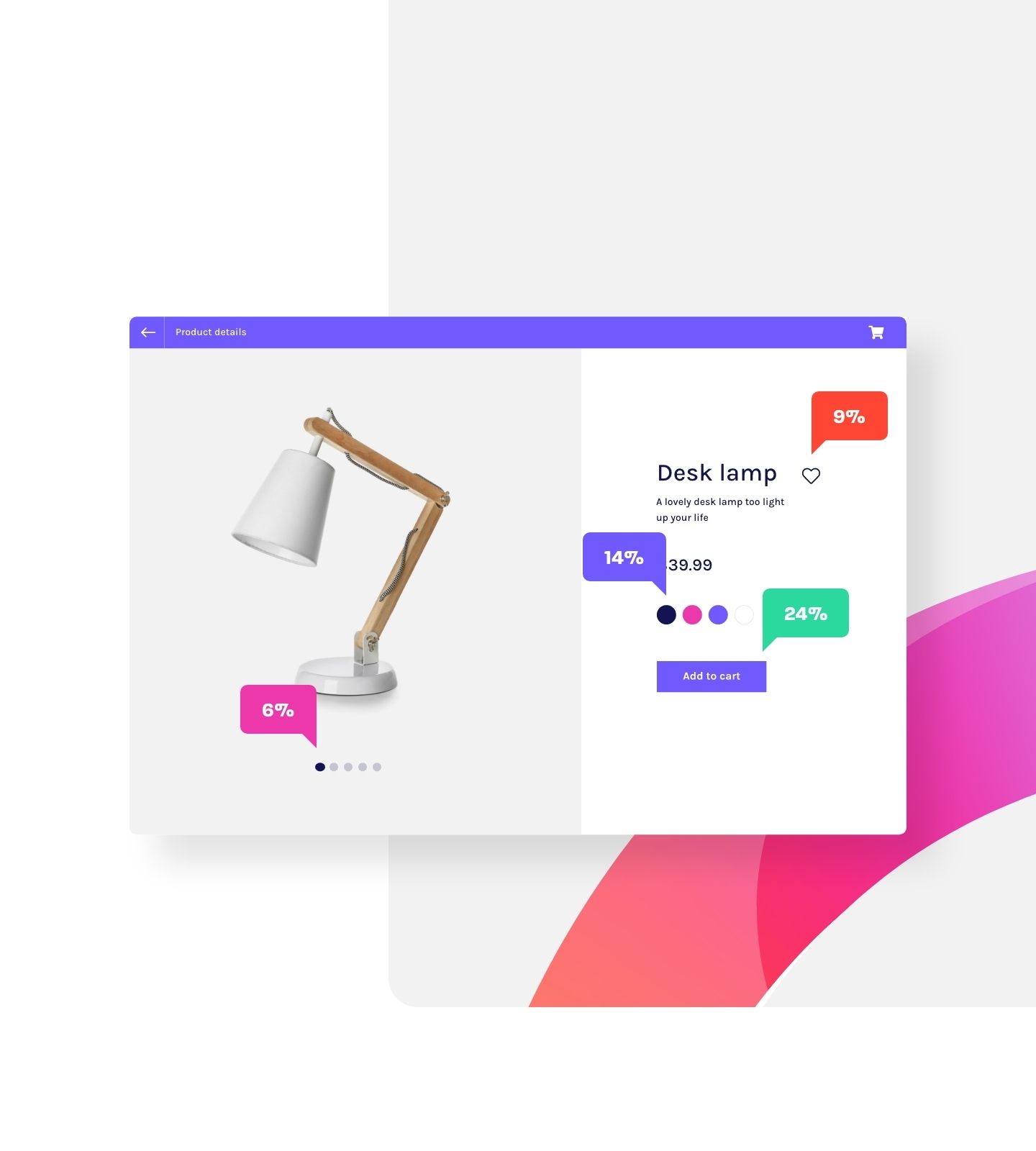 Product, marketing, and customer experience teams use Glassbox to automatically track user interactions and convert them into journey maps and funnels. The platform's interaction maps allow teams to analyze pages in more detail than typical heatmaps. For example, product designers use Glassbox to view product usage metrics for each element on a page, like product titles, calls-to-action, and images. 
Engineering teams also use Glassbox to record technical events, detect unusual product behavior, and set up bug alerts. In addition to digital analytics and product development tools, companies can leverage Glassbox's native integrations to monitor technical events with application performance management software. 
Core features of Glassbox include:
Heatmap for websites and mobile apps

Session recordings

Click and scroll tracking 

Event tracking

User journey maps and funnels

Automatic bug alerts 

Data dashboard

Integrations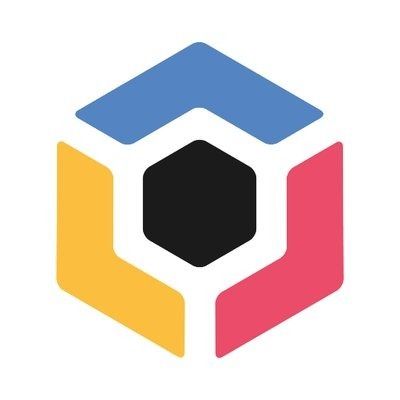 Review Rating:

4.6 out of 5

Price:

Contact for more information
Contentsquare's digital experience suite helps product and marketing teams conduct deep research on on-page elements with zone-based heatmaps.
The platform's Live Zoning feature helps companies view their website page as a dashboard of elements with each element's respective user metrics — like click rates, engagement rates, and hesitation points. Companies also enjoy using their zoning features and session replays to quickly execute website optimizations, conduct A/B tests, and pull up data for customer experience analysis.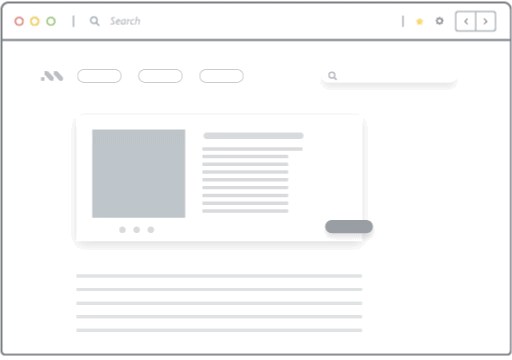 In addition to heatmaps, teams use Contentsquare to segment user journey data into channels and campaigns. Unlike user journey maps in other tools, the platform visualizes user behavior and interactions as a color-coded sunburst diagram. This format gives you a transparent and condensed view of page-by-page journeys and drop-off rates within a single webpage. Teams can also backtrack digital journeys by viewing previously visited pages. 
Features of Contentsquare include:
Heatmap on website and mobile apps

Session recordings

Click and scroll tracking 

User journey mapping

Form analysis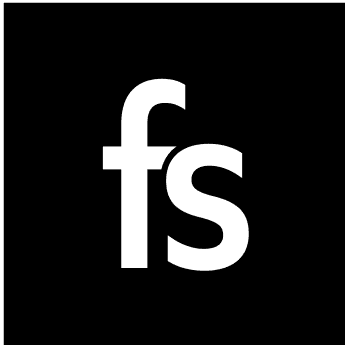 Review Rating:

4.5 out of 5

Price:

Contact for more information
Fullstory's suite of features makes data analytics an accessible tool for optimizing digital experiences. Product, marketing, and customer experience teams that use Fullstory prioritize easy implementation and ease of use for both technical and non-technical teams.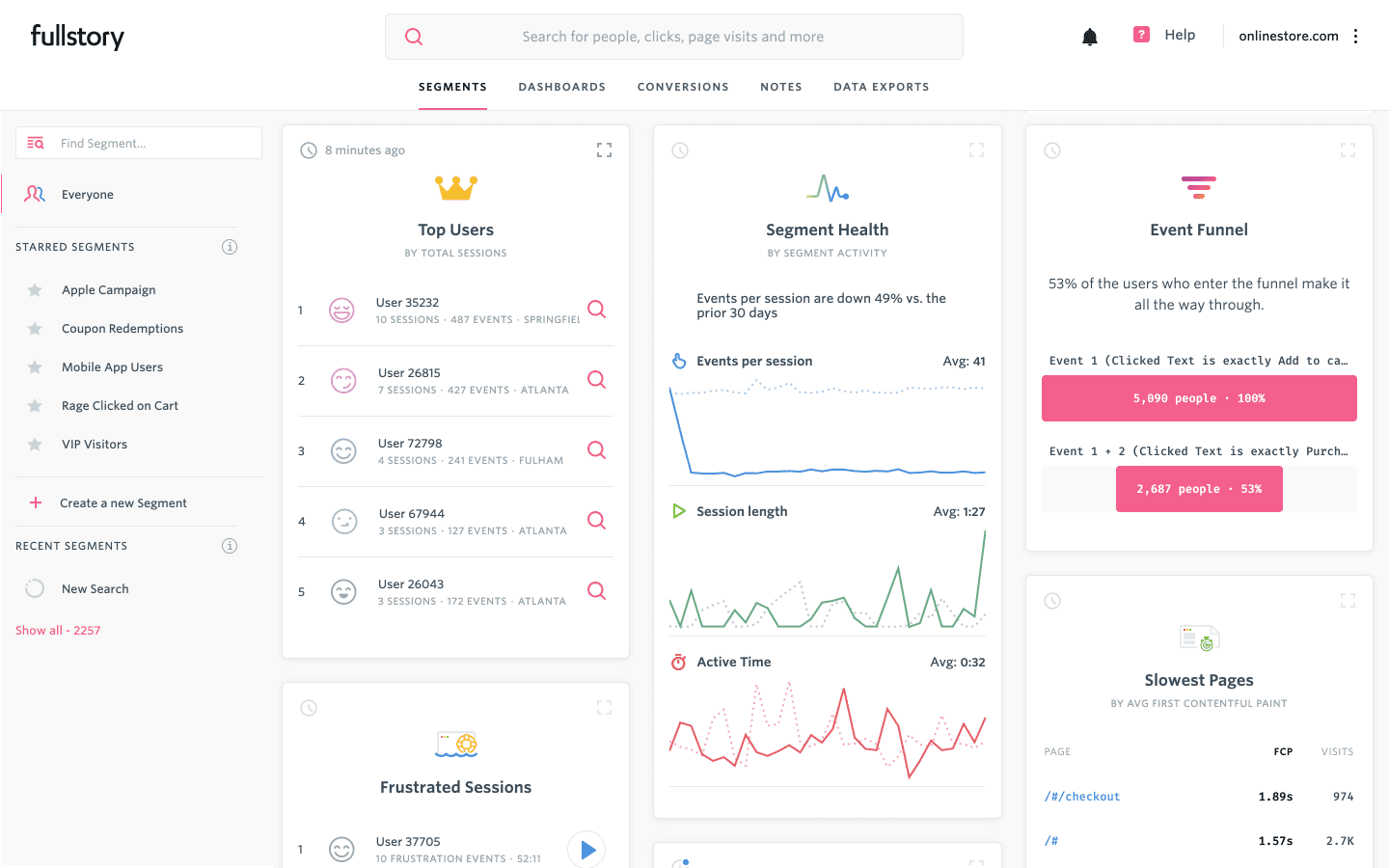 The platform has a comprehensive heat map tool that covers basic functionalities like tracking clicks and scrolls. It allows teams to capture and inspect rich data sets using segments and filters. It also allows companies to introduce more privacy for users and employees with compliance-friendly data tracking features.
Another strong point of the platform is its conversion funnels. Revenue-facing teams and product researchers use it to capture pinpoint data about conversion rates, friction points, and technical bugs. Fullstory also gives companies a detailed analysis of how user signals may translate into revenue gains and losses. 
Features of Fullstory include: 
Website heatmaps

Session recordings

Click and scroll tracking 

Event-tracking

Journey maps

Conversion funnels

Data privacy customizations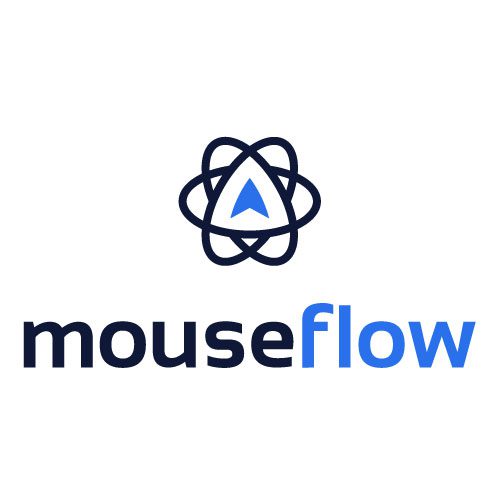 Review Rating:

4.6 out of 5

Price:

Get started for free
Mouseflow enables product teams with heatmaps equipped with six mouse tracking capabilities: click, scroll, attention, movement, geo, and live. Without any manual setup, companies can insert a code into their website to start recording heat maps for dynamic on-page content, top geographic locations, and user engagement analytics.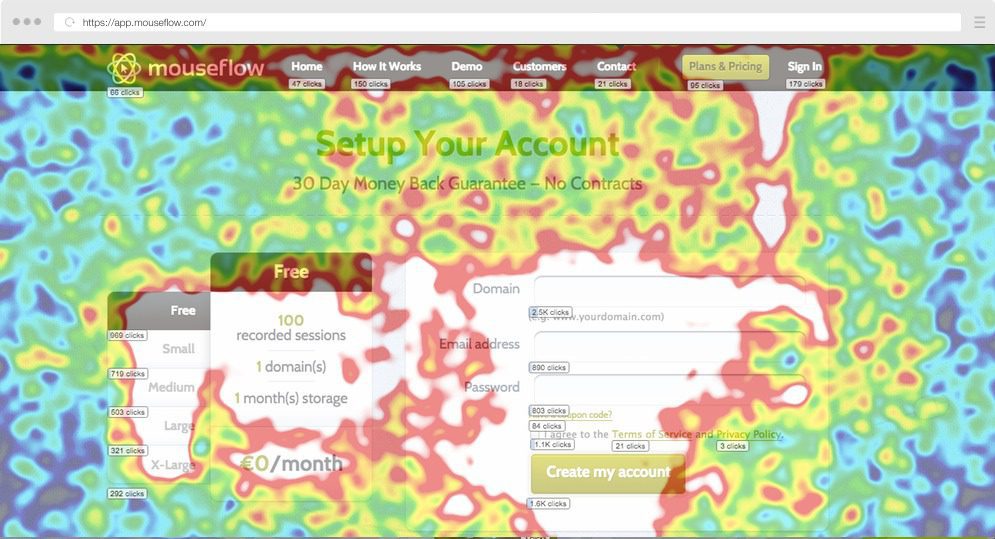 Supplement your heatmap analysis with an easy tagging system called Friction Scores to flag user satisfaction levels. The platform automatically looks for abnormal metrics in your session recordings and provides a score so you can spot high-priority product pain points and optimizations to make. 
Mouseflow's analytics capabilities suit marketing, product, research, and revenue teams. Like other heatmap tools, you can use built-in filters to analyze session recordings by pages, tags, and friction scores. Teams also like how Mouseflow lets them watch recordings of dropped and converted users directly within conversion funnels, making it a seamless user experience for side-by-side comparisons of product paths and channels. 
Moustflow features include: 
Website heatmaps

Session recordings

Advanced on-screen movement tracking

Conversion funnels

Form analysis

Interactive customer surveys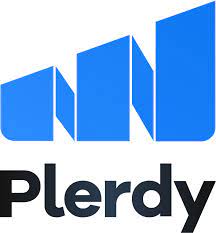 Review Rating:

4.7 out of 5

Price:

Get started for free
Plerdy's suite of conversion and optimization products empower marketing teams, revenue-facing departments, and product designers make the most out of visitor data. The platform has tools built for SEO and e-commerce use cases (think Shopify and BigCommerce online stores) that you can use alongside user experience staples like heatmaps, session recordings, and customer feedback solution forms.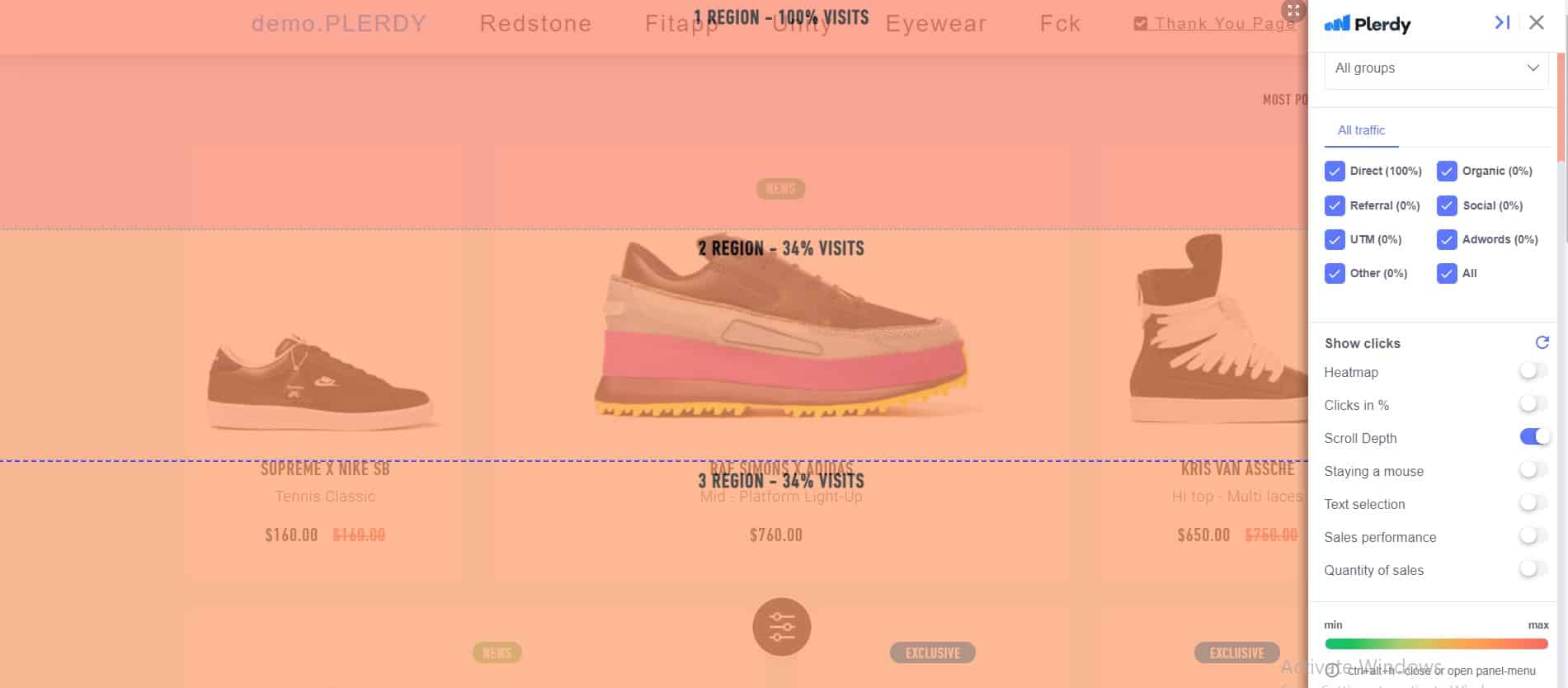 Companies use Plerdy's heatmaps because of the feature's simplicity — which for some, leads to a less buggy product. It's a lightweight feature that's quick to set up and can be used immediately. Teams have the option of purchasing an all-one-package of products or selecting their UX tool specifically. With the free trial, you can try a little bit of everything until your daily limit runs out. 
Plerdy's website heatmap has a standard list of capabilities, like click tracking, event tracking, and user segmentation. What makes this tool stand out is its robust analytics on first clicks and click sequences. This is especially beneficial for e-commerce businesses and marketing teams who lean heavily on a visitor's first arrival to a website. Plerdy customers can generate a summary of each user segment's first clicks within a simple and scrollable UI. 
Plerdy features include:
Website heatmaps

Session recordings

Click, scroll, and movement tracking

First-click analysis

Pop-up surveys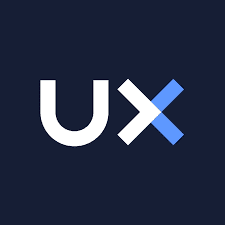 Review Rating:

4.7 out of 5

Price:

Get started for free
Unlike other tools on this list, UXCam is a heatmap tool made for mobile apps. This means it prioritizes a different set of features to accommodate smartphone user behavior and privacy standards. The platform's mobile SDK is live in over 37,000 apps. Developers can rest assured that the SDK is easy to integrate with and has full security compliance.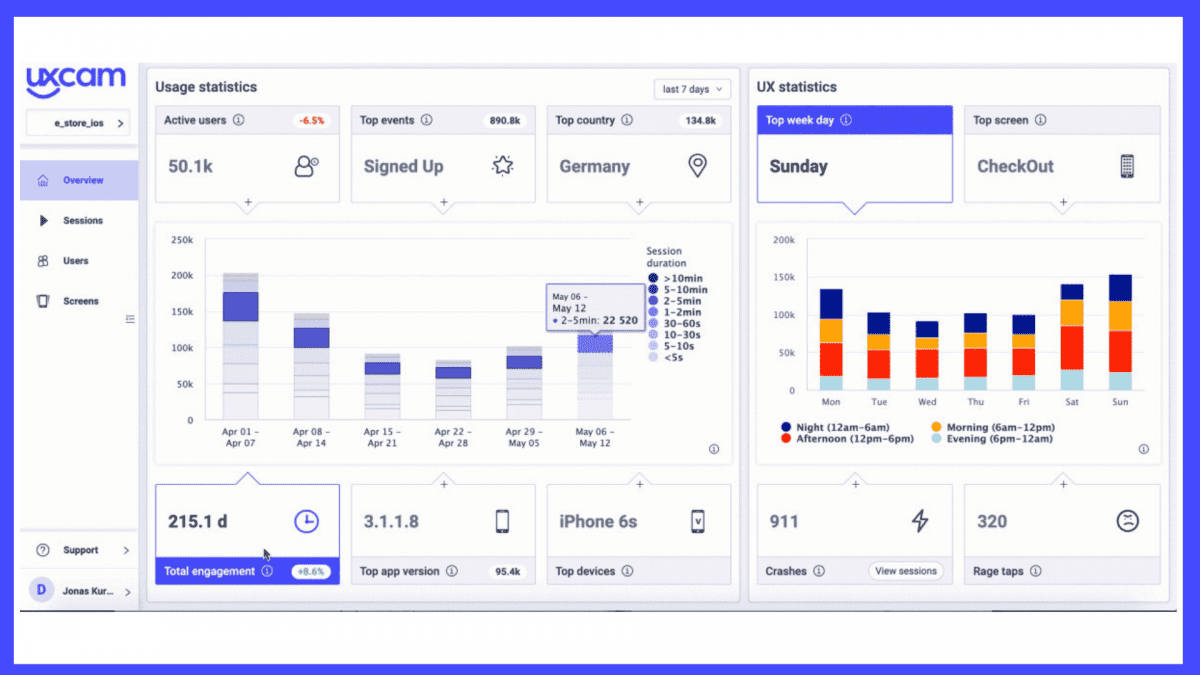 The most significant difference with this heatmap is the types of movements that are tracked. Engineering, product, growth, and customer support teams can analyze different points of the user journey using micro gestures — like taps, swipes, and zooms — or key gestures — like rage gestures or first and last touches. Compare heatmaps for screens in your app versions, screen specifications, and mobile operating systems. 
UX Cam has a built-in feature that allows you to comment directly in session replays and tag team members to communicate UX feedback. Sessions with comments are labeled so teams can quickly revisit them later.
UXCam features include:
Heatmaps for mobile apps

Movement tracking

Session recordings

Event-tracking

Mobile SDK

Security compliance

Cross-platform analysis

User journeys and funnel conversions

Bug reporting

Integrations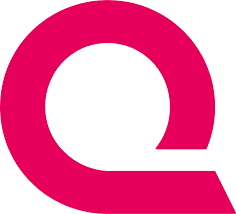 Review Rating:

4.7 out of 5 

Price:

Contact for more information
Quantum Metric's platform is made for product design teams, from revenue-facing departments to engineers and DevOps. It defines its approach as Continuous Product Design, which means companies can use it to define, analyze, and iterate on every stage of the digital product journey.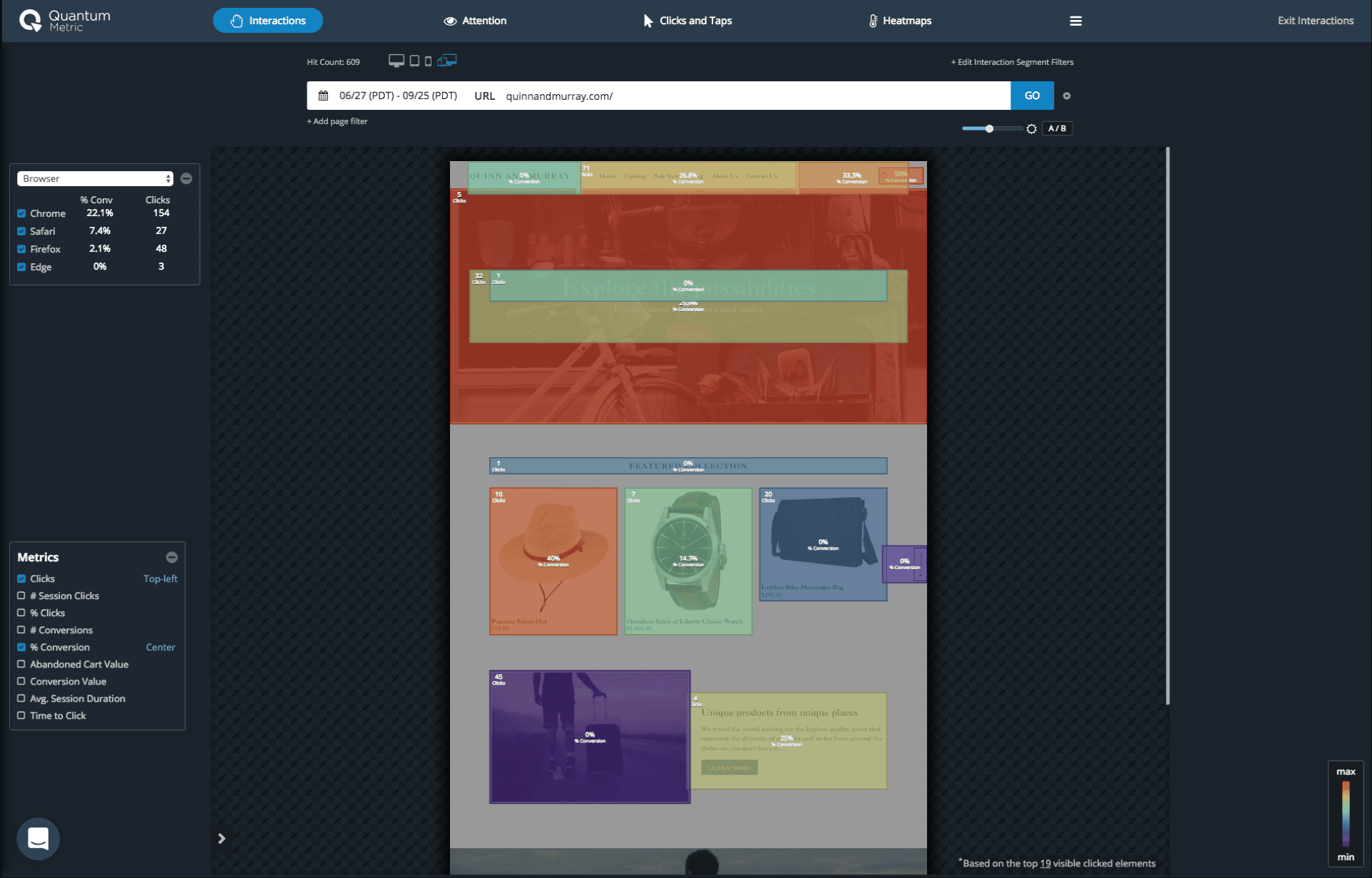 A unique feature of their heatmap tool is that it includes element-level business metrics within the page analysis. In addition to click and scroll tracking, you can customize your heatmap view to include metrics like abandoned cart value and conversion value. A summary of these insights can also be easily pulled up with a single click so you can quickly glance at heatmaps, conversions, and engagement metrics. 
Advanced analytics is also another value-add for Quantum Metric. Customers enjoy using the tool's aggregate analytics to see how many customers share a specific friction or conversion point. This makes it easier for companies to detect errors and opportunities at scale without watching multiple session replays. 
Quantum Metric's features include:
Heatmaps for websites and mobile apps

Click and scroll tracking

Mobile SDK

Session recordings

Bug alerts

Customer journeys

Data dashboards
Analyze, build, and deliver better products with Whatfix in-app guidance and product analytics
Heatmap software provides a general overview of a user's behavior on an application or web page, but product teams looking for a more detailed user analysis need a more robust product analytics software.
Heatmap tools uncover apparent information, like the most clicked spot on a screen, that is often not actionable. These tools also don't provide contextual journeys for different cohorts of users and aren't compatible with all types of content and applications.
With a digital adoption platform like Whatfix, product teams are empowered to implement a codeless event-tracking platform that captures and measures user behaviors such as user paths, journeys, pain points, interactions and more. This allows teams to take action based on real user data and build better in-app experiences and flows with our no-code content editor and management system.
See how Whatfix empowers product teams to drive product adoption and understand users better.
Like this article? Share it with your network.
Subscribe to the Whatfix newsletter now!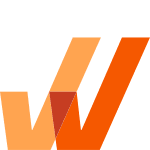 Software Clicks With Whatfix
Whatfix's digital adoption platform empowers your employees, customers, and end-users with in-app guidance, reinforcement learning, and contextual self-help support to find maximum value from software.