What Is Feature Engagement?
Feature engagement refers to customers trying out and adopting a product's features as part of their workflow. From a product management perspective, feature engagement requires observing how users interact with your product to understand what provides real benefit and value. Feature engagement is a strong indicator of feature adoption.
Like this article? Share it with your network.
Subscribe to the Whatfix newsletter now!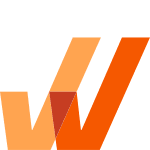 Software Clicks With Whatfix
Whatfix's digital adoption platform empowers your employees, customers, and end-users with in-app guidance, reinforcement learning, and contextual self-help support to find maximum value from software.