What Is User Segmentation?
User segmentation is the process of grouping different types of users into cohorts based on how they use your product and other demographic characteristics such as experience with technology. Segmenting users into buckets allow product teams to create more tailor-made products for their different target personas based on how they use a product. It also empowers product teams to develop more effective and intuitive user experiences based on user demographics and experience with technology.
User segmentation allows products to offer more contextual experiences and flows based on the different cohorts' specific user personas and needs. This ultimately leads to happier customers and users, better conversions, more personalized messaging, and a better overall product.
Subscribe to the Whatfix newsletter now!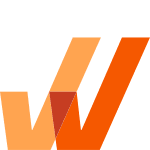 Software Clicks With Whatfix
Whatfix's digital adoption platform empowers your employees, customers, and end-users with in-app guidance, reinforcement learning, and contextual self-help support to find maximum value from software.