What Is Product Performance Benchmarking?
Product performance benchmarking compares your product's performance to others (usually industry peers) by measuring your product and user engagement metrics against theirs – or comparing your product data and KPIs to historical product trends and datapoints. This helps you understand user sentiments around your product, interpret usage trends, understand why they're developing, keep your product competitive, reduce churn, drive adoption, and continuous improve products. Whatfix is a digital adoption platform that provides organizations with a no-code editor to create in-app guidance on any application that looks 100% native. With Whatfix, create interactive walkthroughs, product tours, task lists, smart tips, field validation, self-help wikis, hotspots, and more. Understand how users are engaging with your applications with advanced product analytics.
Like this article? Share it with your network.
Subscribe to the Whatfix newsletter now!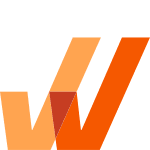 Software Clicks With Whatfix
Whatfix's digital adoption platform empowers your employees, customers, and end-users with in-app guidance, reinforcement learning, and contextual self-help support to find maximum value from software.