A strong learning and development (L&D) strategy is the key to a happy, motivated workforce. That's why the world's best companies have been spending tons of resources on building and maintaining their internal L&D programs.  
Basic employee training and a shared knowledge base or internal wiki is no longer enough to fulfill your employees learning needs. When you get to building or updating your corporate training program, you'll choose from the abundance of employee training methods, such as roleplaying, simulation training, collaborative training, and over a dozen more. 
Seeing how other leading enterprises are tackling their L&D efforts would really help to see how other companies implement different training delivery methods in their corporate training.
In this guide, we'll explore some examples of companies with the best L&D strategies and programs to inspire you to create your own. 
What Is a Learning and Development Strategy?
Learning and development is the practice of providing employees with the opportunity to acquire knowledge and develop new skills in the workplace. It's an important component of any successful business, as it increases employee engagement and productivity while also boosting employee morale.
A learning and development strategy outlines the organization's training initiatives and connects them to the company's mission and long-term goals. This strategy explains the types of training you offer, how and when training is delivered, and how you'll measure training effectiveness. It should also incorporate feedback from employees to ensure that learning and development initiatives are meeting the overall organizational goals.
Why Develop a Learning and Development Strategy Framework?
Having a learning and development strategy framework in place is a must for every employer, regardless of their niche and company size. Here's why:
Ninety-three percent of employees say a well-planned training program positively affects their engagement in the workplace.
When having all the necessary tools to advance their careers at hand, your workforce will feel more motivated to upskill and pursue growth opportunities.
Companies that invest in developing their staff during significant transformations are 2.4 times more likely to hit their performance targets.
4. Attract and retain top talent
A strong L&D strategy positions you as an employer of choice.
Employee education is an opportunity to present your purpose and values to the workforce, instilling a sense of pride and advocacy.
Continuous training helps your employees to navigate industry changes, implement new tools, and address challenges more effectively.
Most importantly, well-trained employees are better equipped to deliver quality services to your customers, way better than what your competition can offer.
10 Examples of Organizations with Successful Learning and Development Strategies
Now that you understand what a learning and development strategy is, let's move on to the best 10 examples of successful corporate L&D programs and strategies this year.
IBM is a pioneer in employee education. Its first executive training program started in 1916. 
Today IBM spends over $574 million every year on employee training and development. Their program is considered to be the largest in the world. 
IBM employees spend over 28.6 million hours every year in training and education. They can enroll in different types of training initiatives and have no chance to get bored with what they do.
To provide growth opportunities to their staff, IBM has created a leadership management process for identifying, assessing, and developing high-potential leaders. One of the company's most famous programs is Basic Blue, an in-house management training program for new managers. The program involves role-playing and focuses on developing the emotional intelligence and coaching skills that an IBM manager should have. 
Hands-on training is also a part of IBM's employee education. To enhance employees' careers, IBM's L&D practices job rotations. Participants spend a certain amount of time working on projects that further their career goals. IBM's own employees call it "growth through rotation and transformation."
Formlabs is a leading 3D printer developer and manufacturer. The company works with hundreds of resellers that represent Formlabs worldwide. To make sure their partners deliver the best customer service, the manufacturer has implemented a learning management system (LMS) to educate internal employees and external representatives. To make the program more engaging, the company uses certificates and gamification. For instance, partners get points for performing specific actions, which not only increases training completion rates but also improves brand-partner relationships. 
It takes a few weeks to fully onboard new partners and introduce all their technicians to Formlabs's machines.
Reed, an employment agency, was struggling to onboard their employees to a new customer relationship management (CRM) system before they created an agile training and onboarding system with the help of Whatfix.
A new system provided personalized onboarding experiences for Reed's employees, making the process of switching from an old legacy system painless and fast. Whatfix, a digital adoption platform, immediately created in-app, contextual walkthroughs based on the help content that Reed created earlier. Now, CRM users receive real-time, in-app guidance whenever they need help while managing customer records.
Ninety-two percent of over surveyed 3,000 employees said they found the 'Whatfix way' of onboarding, training, and support to be effective. Reed continues to use Whatfix to train new hires and guide employees on underused CRM features.
Abstracta is a software testing company that was experiencing a lack of good software testers when they decided to create an internal training program (that later evolved into an external program).
To fill the significant skills gap in the market, the company has launched 34 online courses — most of which are accessible to both internal and external learners. They deliver training through an LMS so that it's easy to manage the courses and monitor the learners' progress. 
This is a great example of how you can use your internal learning and development strategy to build a foundation for an external training program and strengthen your customer relationships.
Goldman Sachs is another corporate giant known for its investment in employee development. The company's learning programs vary from skills-based training and high-performing leadership programs to roundtable discussions and workshops hosted by senior leaders.
One of the examples of learning and development initiatives by Godlen Sachs is "Talks at GS," a series of conversations and interviews with experts in various niches, from the arts and entertainment to politics and business. The company invests in this initiative to support their employees in constant learning and help them pursue career growth opportunities.
Yelp has created a strong learning culture with continuous, organization-wide training. Learning and development opportunities come up daily at Yelp so that improvement and growth become the core elements of the company culture. 
To keep their training programs relevant, Yelp regularly surveys employees on how employees really feel in their positions and what skills they would like to gain. Also, new hires are given onboarding surveys after 30 days on the job to collect feedback on their onboarding process.
The data Yelp gets from regular employee surveys helps them fine-tune their training processes and build more personalized learning experiences.
Moreover, L&D isn't mandatory at Yelp. The company uses a soft approach by making participation optional but makes it clear that active learners have higher chances for greater success. 
RingCentral, a cloud-based communication and collaboration service provider, strives to create a strong team spirit among employees through continuous learning and development.
The company supports their employees' career development by offering leadership training, education, workshops, and coaching for all employees. Collaborative training is one of the main methods that RingCentral uses in its learning and development strategy.
Adobe's learning and development strategy focuses on creating an employee community where everyone feels included and has equal opportunities.
The company has created unique training programs to help all their employees gain new skills and reach their full potential. Both early-career employees and the most experienced professionals have access to educational resources, mentorship, and interest-based communities.
Adobe also runs the Leadership Circles program, helping high-potential female employees achieve their career aspirations. Throughout the year, participants attend masterminds, meet with their executive coaches, and do exercises to put their learnings into action. The program aims at diversifying the leadership pipeline with talented female leaders. 
Cisco offers an entire library with learning and development resources for their staff. Employees can access certifications, instructor-led courses, cross-training, and other training formats.
The company heavily invests in management training. Cisco has a program where they rotate high-performance employees through a range of assignments to broaden their skill sets and career opportunities. The company offers participants to choose from a range of local positions and overseas opportunities based on their interests. Each assignment lasts about two years so that individuals participating in the rotation have time to fully prepare for eventual progression within the company.
Furthermore, the organization runs Cisco Leadership Series and Cisco University, an online portal, where employees can access career development activities and manage their individual careers.
Squarespace has a solid learning and development program to seamlessly onboard new hires and guide them throughout their entire journey with the company. 
They offer a variety of training initiatives for employees to navigate their growth, from on-demand learning resources to professional development sessions to employee education reimbursement benefits.
To keep employees connected to each other and empower them to do their jobs well, Squarespace hosts annual company kick-offs, quarterly all-hands meetings, year-end wrap-ups, regular workshops, and many other collaborative learning events.
Enable learning in the moment of need with Whatfix digital guidance
None of these companies have built their learning and development overnight. It takes years to create solid career advancement programs and build a true knowledge-sharing culture. 
Yet you can make the process faster and more efficient by adding quality employee training software and other L&D tools to your tech stack. 
With a digital adoption platform such as Whatfix, organizations empower their employees to master the digital skills they need to maximize their performance, through in-app guidance and on-demand support. 
Schedule a free demo with us to learn more about Whatfix in-app employee training!
Like this article? Share it with your network.
Subscribe to the Whatfix newsletter now!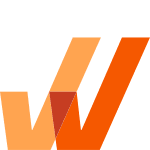 Software Clicks With Whatfix
Whatfix's digital adoption platform empowers your employees, customers, and end-users with in-app guidance, reinforcement learning, and contextual self-help support to find maximum value from software.