A 2014 report by Nucleus Research and Oracle shows that ERP platforms return a $7.23 ROI for every $1 spent purchasing and implementing them, especially when you factor in time and cost savings, improved efficiencies in business transactions, and better performance metrics. They can be put to work across a company to assist with accounting, process mining, automation, reporting, etc. 
On the other hand, Gartner reports that anywhere between 55% to 75% of ERP projects fail—they either exceed their timeline or budget or fail to deliver on their basic premise after deployment. 
To avoid a failed ERP implementation, you need a comprehensive software implementation plan that enables your IT team to figure out where an ERP can fit into your organization's daily workflows, build an experienced ERP team, and support your ERP implementation all the way to deployment.
What Is an ERP Implementation?
ERP implementation refers to upgrading your legacy ERP with a new cloud ERP and supporting its integration into your organization by planning, customizing, and deploying the new ERP system to handle your organization's digital enterprise resource planning functions.
In a world ruled by consumer SaaS where you sign up, import your data, and get started in seconds, it might be hard to appreciate the scale of effort into an ERP deployment. But, the way to understand it is to think of an ERP as your company's brain where everything lives—accounting, procurement, project management, risk management, compliance, and supply chain operations.
An ERP is not a typical SaaS platform. They're integrated into the fabric of your enterprise – with many functions relying on these platforms to do their day-to-day. That's why the average ERP implementation costs roughly $9k per user and may take upwards of 21 months from start to finish, on average.
7 Phases of an Enterprise ERP Implementation
An ERP implementation plan can be split into seven different phases, although some can overlap or be removed entirely, depending on your company's prior history with ERP usage.
1. Discovery and planning
The discovery process is where you need to define why you need an ERP, research which vendor to patronize, and the system requirements that'll suit your organization's size and use cases. Here's where you organize your implementation team and recruit third-party support partners who'll help you understand where an enterprise resource planning function can be used to make your organization's operations more efficient.
2. Design and documentation
In this phase, you'll map out your entire current ERP processes and flows – and craft the foundation processes and flows for your new ERP.
Your IT team will create new, efficient workflows for your ERP based on what's worked in the past, and based on the improvements and opportunities a new cloud ERP presents. You'll also map your existing processes to see opportunities for improvement and redesign them based on the feedback from your end-users.
3. Custom Configuration and Development
This stage includes all the work that goes into setting up your ERP with custom values, importing data, turning features on or off, turning your process flows into code, and developing custom applications on top of your base ERP installation. 
This phase heavily depends on IT and engineering resources, and is critical in setting up your ERP to work the way your specific organization needs it to. If your lack the engineering resources to dedicate to your ERP configuration, consider bringing in third-party implementation partners, or individual contractors and consultants with ERP implementation and configuration experience.
Ideally, your testing and development process should be looped so that each feature or functionality is tested extensively before anything is built on top of it. The testing process also involves validating data, and assessing individual applications and processes to ensure your security and platform compatibility (with the rest of your business tools) are top-notch.
An ERP deployment doesn't happen overnight—it usually takes place over a few weeks as teams make a phased transition, or run their business processes concurrently (i.e., partly inside and outside your ERP) before they finally switch.
Depending on your company's size and the technical resources at your disposal, you can opt for a phased rollout or prioritize certain modules, depending on their importance to your organization's operations.
6. Onboarding and Training
Your implementation strategy isn't complete until you account for onboarding, training, and coaching to support your users using the new ERP and use it consistently until they can carry over their processes. At the end of the day, without proper ERP adoption, your new digital transformation project will be doomed for failure.
With a digital adoption platform (DAP) like Whatfix, IT and L&D teams can create in-app guidance and on-demand help content that provides employees and end-users with onboarding and training in the flow of work.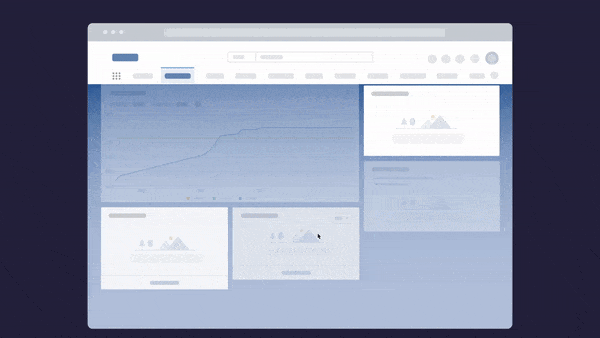 With Whatfix, you can create product tours, interactive walkthroughs, task lists, field validations, tooltips, self-help wikis, and more – all directly overlaid on your ERP interface.
Drive ERP adoption with in-app, personalized learning & training flows with Whatfix
At this stage, your ERP deployment is essentially done and usage is ramping up—but your users will still encounter bugs, confusing UI patterns, errors, and exceptions they might have no prior experience handling.
Your support strategy should be built primarily on self-support content such as bite-sized explainers, documentation, FAQs, and user-generated content on a community/forum, where they can learn hands-on. If that fails, they can then reach out to your implementation partners to schedule 1:1 sessions or get their issue resolved via remote assistance.
With Whatfix, you can provide your ERP users with an on-demand self-help wiki inside the ERP application. Employees can browse through commonly asked questions or search a custom query. This self-help knowledge base connects to your in-app Whatfix guidance, Google Drive documentation, third-party vendor support documentation, video tutorials, and more.
12 Steps to Successful ERP Implementation (2023)
To successfully deploy an enterprise resource planning platform, you need to create a comprehensive plan of action that charts a course from the feasibility study to post-install training and maintenance. 
Here's a 12-step guide that provides a framework to successfully implement your new ERP.
1. Define your ERP and IT implementation plan
According to a survey by McKinsey, 70% of digital transformation efforts fail to hit their targets and either exceed budget or never achieve the scope they were created to cover. To prevent your ERP implementation efforts ending up the same way, you need to draw up plans and assign a point person for each stage of the process, including:
Migrating data from your existing setup,

Drafting an implementation roadmap to keep you on track

Estimating how much your implementation will cost and assigning a budget

Interviewing and choosing implementation partners or hiring in-house technicians to assist

Post-install testing in a sandbox environment

Creating a training and onboarding program to teach your end-users to master how to use your new ERP for their day-to-day workflow
An implementation plan breaks your ERP deployment into manageable bits, charts a course from to-do to done, and assigns each stage of the process to a stakeholder.
2. Create an ERP change management and implementation team
Change management refers to the process of planning, implementing, and solidifying changes within an organization—which in this case relates to switching to a new ERP platform. Your ERP implementation team will double as your change management team and will consist of a few core technical roles, such as:
A project manager to provide direction, oversight, and updates for the C-suite.

Application analysts to manage the data migration, cleaning, and validation process.

Developers who customize your base installation with third-party add-ons and bespoke applications.

QA test engineers that test your systems after the installation to catch bugs, errors, and exceptions.

Change agents

that include team members in various leadership positions across the organization that are responsible for communicating why the change is happening, overcome resistance to change, and overall championing the ERP change.
It's also important to include at least one business user from each department to help with feedback, customization advice, and testing.
3. Define short and long-term cloud ERP goals
Your desired business outcomes are the biggest factor determining how you set up and customize your ERP instance. Depending on your organization's size and industry, your goals might include targets like:
Automating repetitive business processes.

Decreasing operating costs.

Getting real-time insights from business operations.

Generating accurate figures from your period-end close, etc.
While short-term goals are aimed at seeing improvements in productivity, staff satisfaction, and speed, long-term goals might take several months or years to materialize and will focus on helping your organization protect its market share, increase profits, and reduce reliance on manual processes.
4. Document, map, and redesign your ERP business processes, tasks, and workflows
Next you'll need to document the current workflows and processes inside your legacy ERP. This will allow you to migrate core processes to your new ERP – as well as audit them to understand improvements before moving them over.
A clear breakdown of your business processes and workflows will help you:
Discover redundant steps that need to be eliminated or replaced.

Build new automation sequences with if-then triggers.

Reduce repetitive tasks.

Offer transparency into why a workflow (or process) has a certain design and if it could be reworked.
5. Develop custom configurations for your ERP instance
Again, most ERP platforms support infinite customization options so their users can tweak the product to serve their industry, region, and business size. These include options such as setting up preferred languages, currency, time zones, page layouts, default email clients, custom fields and objects, role-based access controls, security parameters, etc.
6. Communicate the ERP change to your workforce
Your employees are going to be less willing to adopt a new ERP if they perceive it's a vanity digital transformation effort or yet another executive's pet project. But, you can get a different outcome by involving them during the implementation process and explaining how your new ERP instance will help them with their day-to-day workflows.
7. Build an ERP onboarding and training strategy for your end-user employee
Your onboarding strategy needs a multi-pronged approach that's designed to accommodate different users, across different roles, locations, and departments. As as result, your onboarding strategy should be designed to offer:
Role-based onboarding flows that show users unique experiences depending on their role, and

Customized learning paths with a curriculum that's tailored to different levels of proficiency
Most mainstream ERP have an ecosystem of content libraries, self-paced online courses, certification programs, and user groups where single users or entire departments within your organization can level up their skills and share issues. For the odd edge cases, you can bring in implementation partners who are experienced with working within that particular ERP's ecosystem. 
Whatfix's DAP empowers ERP users by providing contextual, in the flow of work guidance to help walk employees through ERP digital processes, familiarize them with the new UI of the application, and help guide them through its various features.
For example, Experian invested significantly in Salesforce CRM to empower its sales team and optimize its processes. To support its new cloud CRM and digital processes, it implemented Whatfix to provide contextual, in-app training and support for its global workforce. With Whatfix, Experian cut its CRM-related support tickets by 55%, reduced sales training costs by 55%, and increased its sales team productivity by 72% within a year of its new CRM implementation.
You can read the entire Experian + Whatfix success story here.
8. Create an end-user support strategy with help documentation and IT escalation procedures
Self-help resources can help you reduce your reliance on technicians (internal and external) by maintaining a library of product docs, explainers, videos, and FAQs that answer your users' questions without leaving your ERP's user interface. That way, your IT team will have enough bandwidth to handle complex edge cases when their attention is required.
With Whatfix, you can create an in-app self-help wiki that connects to all your in-app guidance, internal documentation in your drive or knowledge base, onboarding and support documentation from your ERP vendor, and third-party tutorials and videos. This self-help wiki overlays on your ERP enabling your employees to be self-reliant and be supported at the moment of need.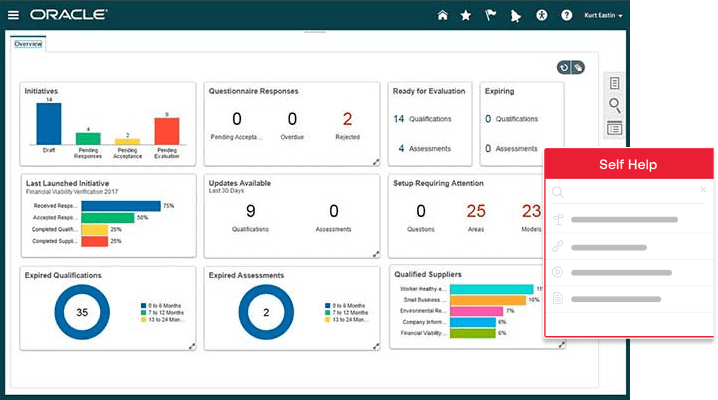 Try out your ERP's capabilities in a sandboxed environment and carefully observe if your workflows, custom applications, third-party integrations, and database connections work as expected. If you observe any issues, apply a fix, and reiterate until you're good to go.
10. Collect end-user feedback
After you've plugged any technical gaps in your ERP instance, you need to engage your test group to understand if they encountered any issues and how they'd rate the experience overall. To be more specific, you can narrow down and ask how much faster their routine processes are now, and if, and how much easier it is to generate reports, assign tasks, organize supply chain operations, track stock levels, etc.
Again, this should serve as a feedback loop where you collect those observations, tweak your ERP installation, and check again with your QA testers and stakeholders to see if they have any other valid observations.
11. Fully launch your ERP
Open up your ERP to general usage across your company and manage the transition away from your existing setup.
Granted, you will notice an initial lag in your operations as teams encounter friction while they're getting a hang of it. It's advisable to adjust your projections and targets to account for the lost productivity while your users become more experienced with the new systems.
12. Monitor ERP adoption with a product analytics tool
Product analytics tools like Whatfix offer a combination of features that'll help aggregate usage data, understand how different users engage with your ERP, down to their clicks, and figure out how to simplify the user experience, identify and remove friction and painpoints, and drive ERP adoption.
Drive cloud ERP adoption across your organization with Whatfix's in-app guidance, self-help support, and end-user analytics
Whatfix takes a three-pronged approach to product adoption that'll help your users master how your ERP works, right from onboarding:
In-app guidance—Using Whatfix, you can guide users through your ERP with role-based onboarding flows, interactive walkthroughs, and guided

product tours

customized for their role

Self-help support—Embed a self-help widget inside your ERP's dashboard where users can search through video explainers, product documentation, articles, and FAQs, and

Analytics—Get detailed insight into how your users are engaging with your ERP, by tracking clicks, page visits, mouse hovers, action completions, etc.
Whatfix acts as a canvas on top of your ERP instance that guides your workforce through the user interface and makes it easy to access help on-demand.
You can learn more about Whatfix for ERP adoption here.
Like this article? Share it with your network.
Subscribe to the Whatfix newsletter now!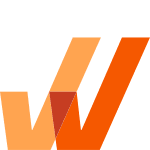 Software Clicks With Whatfix
Whatfix's digital adoption platform empowers your employees, customers, and end-users with in-app guidance, reinforcement learning, and contextual self-help support to find maximum value from software.