What Is Product Stickiness?
Product stickiness is the ratio of your product's daily active users (i.e. DAUs) to monthly active users (i.e. MAUs). It's a widely used metric for measuring product engagement created at Facebook to calculate how often users log into their accounts and use the product.
Calculating product stickiness helps product teams and growth engineers to understand who finds the most value in the product, double down on marketing to them, and understand where they need to change or improve the product to attract more of their ideal users.
Analyze user behavior and track product usage with Whatfix Analytics
Enable your product managers to easily track and analyze user behavior and product usage with Whatfix Analytics, a no-code event tracking solution. With Whatfix Analytics, capture all user actions without engineering support, understand product usage, identify dropoff areas, understand feature adoption, map user journeys, build user cohorts, and make data-driven product decisions.
Like this article? Share it with your network.
Subscribe to the Whatfix newsletter now!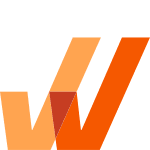 Software Clicks With Whatfix
Whatfix's digital adoption platform empowers your employees, customers, and end-users with in-app guidance, reinforcement learning, and contextual self-help support to find maximum value from software.