COVID-19 accelerated digital transformation by as many as three years—customer service interactions have gone digital, products and services are sold digitally, and internal processes are now done entirely online. But for most executives, rapid digitalization is "too big a shock to established ways of working."
To find maximum ROI from digitalization, you need to successfully drive the adoption of digital technologies.
Read on to learn about the most effective digital adoption strategies to overcome common technology adoption challenges
What Is Digital Adoption?
Digital adoption is a state where employees are able to leverage technology to improve their overall performance and output.
To drive digital adoption, companies need to communicate why digital changes and digitalization matter, provide adequate onboarding and training for employees, and measure the digital adoption of new technologies. Most companies struggle with each of these.
4 Key Digital Adoption Challenges in 2022
Let's take a closer look at four common digital adoption challenges and what you can do to overcome them today.
1. Employees are resistant to digital change
When you introduce digital changes, such as a new CRM software or digitalization of physical record-keeping, not all employees will embrace it. Some employees might insist on sticking with the status quo, believing that digital transformation is disruptive rather than productive. Jobs and businesses may have evolved, but human resistance to change still remains. Ultimately, employee resistance to change makes it difficult to drive digital adoption.
Your team is likely to resist change if:
You don't offer enough training and practice for employees to use a new software
The change is introduced by a manager or senior executive your team doesn't know well or trust
You fail to communicate why the change matters to your team
You set unrealistic timelines for employees to switch to a new software
In each of these instances, your employees will be less likely to adopt new software or another digital initiative, such as revamping your billing process.
How to overcome one of the most important digital adoption challenges – employee resistance to digital change:
To overcome employee resistance to digital change, create and implement a digital change management plan. A digital change management plan outlines the steps you'll take to communicate the value of a digital change and equip employees with the skills and knowledge needed to adapt to the change.
A digital change management plan has five components:
Proposal for digital change. Your digital change proposal will tell your employees why digital change is important, their roles and responsibilities in the transition, and how you plan to go about it. Use this template to help you draft your proposal.
Change leaders. Your change leaders are managers or team leaders who your team trusts. They will communicate the change to your team and tell your team how the organization will support them through the change.
Communications plan. Your communications plan will outline how you convey the change to everyone affected by it.
Results-tracking plan. Your results-tracking plan tracks and measures success and failure.
Digital tools. Your digital tools should help employees prepare for a change. These tools include digital adoption platforms (DAPs), internal wikis, learning management systems, and walk-through videos.
2. Onboarding for digital tools is insufficient
If you've ever used a CRM platform or other digital tools for sales, human resources, customer service, and other business functions, you know how complex such tools can be—they're feature-rich, have multiple tabs, and myriad use-cases. Unfortunately, traditional training methods for onboarding employees to these tools—such as classroom training and disorganized knowledge bases—can be inadequate to onboard employees to such complex software.
Your employees are unlikely to retain all the features of an app from a one-time demo—research shows people tend to forget 50% of the information presented within an hour of the presentation. Additionally, employees may also find it cumbersome to periodically wade through a large knowledge base to complete important tasks in an app.
Insufficient onboarding leads to a poor understanding of the key features of software and low adoption. On the other hand, effective onboarding is likely to boost employee adoption of new apps.
How to improve onboarding for new tools:
Create contextual onboarding programs that your employees can access anytime, anywhere. Contextual onboarding programs built with a DAP identify your employee's user type based on their responsibilities and create a list of relevant tool-training material for that specific employee. That personalization makes the program more relevant and thus improves learning retention and employee engagement.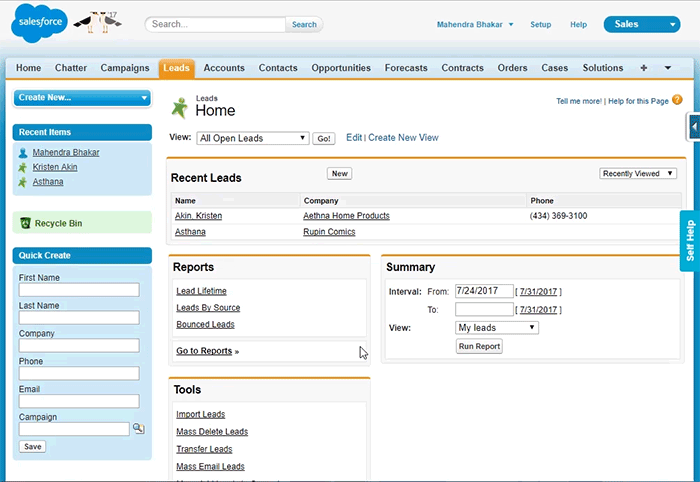 A DAP integrates with SaaS programs such Salesforce, SuccessFactors, and all popular platforms to offer guidance in the form of tooltips, walk-through videos, and pop-ups in real-time. Employees can access onboarding materials at any time simply by clicking on the Self-Help button in any tab and learn at their own pace.
This type of learning is also known as "learning in the flow of work" and has been proven to increase employee performance. Better onboarding for new tools leads to better adoption of digital technologies.
3. Training for new tools at scale is difficult
It's one thing to train a two-person team to use your data entry system, but it's a different story when you have to train hundreds of employees to use enterprise software across departments and regions. Training employees to use new tools at scale is expensive and time-consuming and can delay your digital adoption efforts.
Consider a tool like Microsoft Dynamics 365, for example. The powerful enterprise software has nine different apps across sales, marketing, operations, HR, and customer service. Within each of these apps, there are myriad features and functions that may be relevant to different employees on your team.
To train employees of different departments to use different features of a complex app like Microsoft Dynamics 365, you'd either need to: (1) Conduct small, targeted training sessions with the help of specialists; or (2) Train with an online platform.
Whichever you choose, both would be difficult to implement effectively at scale. Providing targeted training sessions at scale means that you have to figure out what time and place works best for everyone on your team and then get people to attend the training session so that it's not a waste of time and resources. Online training at scale means you need to sink hours into training content creation—from at least 10 hours for six minutes of microlearning content to 694 hours for 17 minutes of engaging eLearning content, at most.
How to train at scale:
A DAP can solve both of these problems by personalizing your training programs to increase relevance and enable self-paced learning and provide an easy-to-use content creation portal.
You can offer personalized training for enterprise software at scale using a DAP. With it, you can customize training plans for new tools according to an employee's role and level of seniority. For instance, you can set up a comprehensive training flow in Salesforce for an entry-level rep and a lighter-touch training module for a senior rep.
All you need to do is designate which workflows and training material should be shown to which types of employees in a DAP. Then, as different employees log in to the software, they'll see the training materials most relevant to their work in the DAP. This helps you scale training more efficiently than conducting focused training sessions for different types of employees when you implement new tools.
A DAP also allows you to easily create training content; no coding knowledge is required. Within a DAP's dashboard, you can create Flows, training articles, Pop-ups, and more in minutes rather than hours. You can then export those pieces of content to different formats, like a video walk-through.
Personalizing training for Salesforce with Whatfix's DAP helped Sophos save over 1,000 man-hours and reduce training costs. The same DAP helped Sentry Insurance decrease training content creation time by 40%.
4. Measuring user adoption is difficult
Measuring user adoption tells you which of your digital adoption efforts are working and which are not so you can iterate and improve. But most companies struggle to measure user adoption for new digital tools.
That's because most enterprise tools such as Salesforce may provide companies with statistics such as daily, weekly, and monthly log-in rates of employees and average session times, but they provide little to no insight into how employees actually use a product. Companies don't know which features of an app employees use most, which features they may need help understanding, and which parts of an app are not used at all.
Without a way to closely track user adoption for new tools, adoption of new software becomes one of the biggest digital adoption challenges for organizations.
How to measure and improve user adoption:
Digital adoption platforms can help you measure how well users are adapting to new software and areas where they may need more training. For instance, the Analytics tab in Whatfix shows you tasks users have completed within an app, the self-help documents they are searching for, and the workflows they are unable to complete within an app. This is a good way to track user adoption for new apps, make changes to your training content, and increase adoption of tools.
You can assign task lists for employees to complete in different apps and track task completion using the Whatfix Analytics tab. This helps you measure employee progress within an app.
With the Self-Help Search Success tab, you can see which self-help search queries from employees received successful results and which ones didn't. Unsuccessful queries help you gauge gaps in training content, so you can create relevant training materials for employees. Successful queries tell you which specific terms to use in your training content, so your employees can find them easily. Better training material leads to better digital adoption.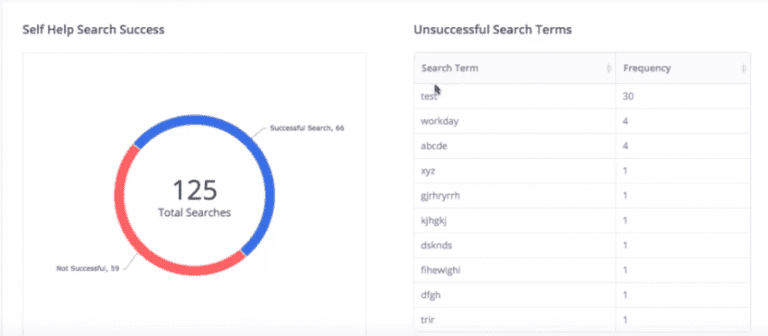 DAPs such as Whatfix also allow you to identify Flow exits or Flow failures, that is, why users failed to complete certain workflows within an app. Fixing Flow failures helps boost user adoption too.
Overcome digital adoption challenges and accelerate digital transformation with Whatfix
Digital transformation means investing in digital technologies to transform your business model, the way you interact with customers, as well as internal processes. As your industry and customer needs evolve, digital transformation helps you keep pace with changing demands and stay relevant. 93% of executives in one McKinsey survey said digital transformation is key to achieving a business' strategic objectives.
To drive digital transformation for your business, you need to overcome the digital adoption challenges and become successful digital adoption. When your employees are enthusiastic about digital changes and receive sufficient training and onboarding for new tools, they'll be more likely to use digital technologies effectively and drive results for your business.
With Whatfix's DAP,  overcome common digital adoption challenges at scale. See for yourself by scheduling a personalized demo of Whatfix today.
Subscribe to the Whatfix newsletter now!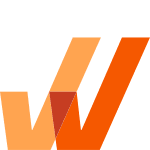 Request a demo to see how Whatfix empowers organizations to improve end-user adoption and provide on-demand customer support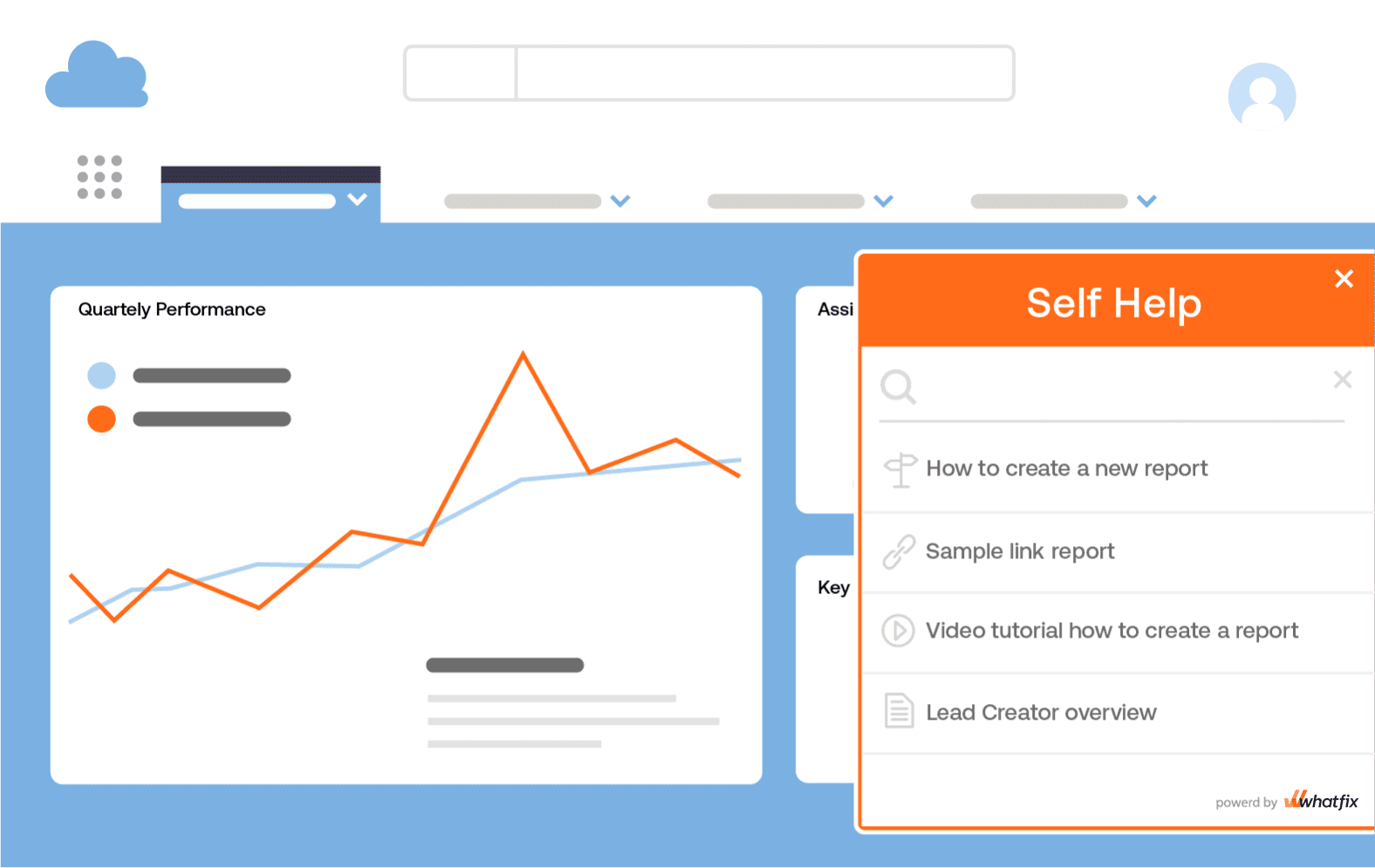 11 Best DAPs in 2023 - Ultimate Comparison Guide