Your product features aren't as obvious as you might think they are. And entrusting your users to master your software on their own would be a huge mistake. 
Have you ever tried to assemble a piece of furniture without following instructions and discovered that you left a few extra details? You must have spent a few more hours re-assembling the entire unit to fit those items in. It would have been so much more effective to check the instructions early on.
It's the same situation for your customers navigating your product. They can obviously do it without your help, but there's a great chance the results will be disappointing. With no proper guidance, your users might never reach that "aha!" moment and turn to your competitors' products to find it.
Whether you're introducing a new product to the market or struggling to drive feature adoption among existing customers, you need in-app tutorials.
What Are In-App Tutorials?
In-app tutorials are interactive guides and tooltips implemented right within a product interface. These tutorials guide users through product features, key workflows, and best practices. Typically, new users go through in-app tutorials as they log into their accounts for the first time. 
In-app tutorials include interactive walkthroughs, product tours, pop-up video tutorials, or even chatbot flows. You can mix different types of guides to create a seamless user onboarding experience.
Benefits Of In-App Tutorial For Your Product
Still not convinced that you need to implement in-app tutorials to guide your customers through the product? Here are five can't-miss benefits of in-app tutorials for you. 
It's easier to acquire new users when you can give them the feel of the product before they commit. In-app tutorials help you to introduce free trials for users of your software to shorten the sales cycle.
2. Offer self-paced learning
We don't know anyone who would rather spend an hour talking to a sales rep than go through in-app training on their own. 
Moreover, you can hardly expect a person to remember everything you tell them during the onboarding call. In-app tutorials offer self-paced learning to new customers, allowing them to get back to training whenever needed.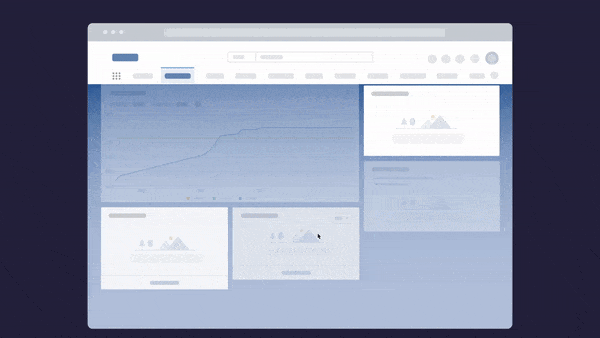 In-app tutorials reduce the time a new user needs to get up to speed with your software (and fall in love with it). They not only make onboarding way more effective but also bring the "aha!" moment closer.
Forty-four percent of companies claim that a lack of resources for training and support prevents them from fully adopting the technology in their tech stack. By creating in-app tutorials, you can increase the uptake of your product and enable your users to realize more of its value.
5. Boost user proficiency
Constantly improving end-user proficiency is the best way to reduce churn rates and increase customer lifetime value (CLV). Using in-app tutorials throughout the customer journey (not only in its very first stages) helps you boost user proficiency and turn your customers into lifelong brand advocates.
Examples of In-App Tutorials
Let's take a look at the best in-app tutorial examples to inspire your user adoption strategy.
1. Salesforce in-app guidance by Whatfix
Salesforce is a go-to CRM platform for thousands of enterprises worldwide. Given the customization capabilities of Salesforce, it would be impossible for the brand to provide a detailed one-size-fits-all in-app tutorial. That's why Salesforce users typically need to develop their own training resources for their teams. 
Whatfix has enabled Salesforce-powered teams to create custom in-app guides and maximize Salesforce adoption. Equip your Salesforce teams with in-app training to influence higher win rates, shorten resolution times, and improve service quality with the Whatfix digital adoption platform.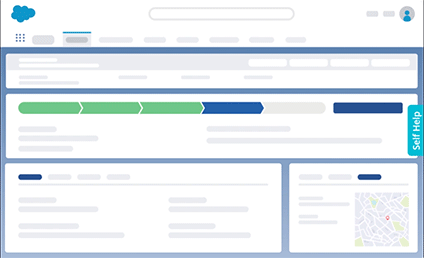 Drive Salesforce adoption across your end-users with Whatfix, driving win rates and reducing response times.
2. SurveyMonkey's in-app self-help wiki
The example below illustrates how SurveyMonkey users can call the company's comprehensive help center right from the app interface. Whatfix has facilitated the creation of this help content widget to provide users with the most up-to-date and relevant learning content whenever required.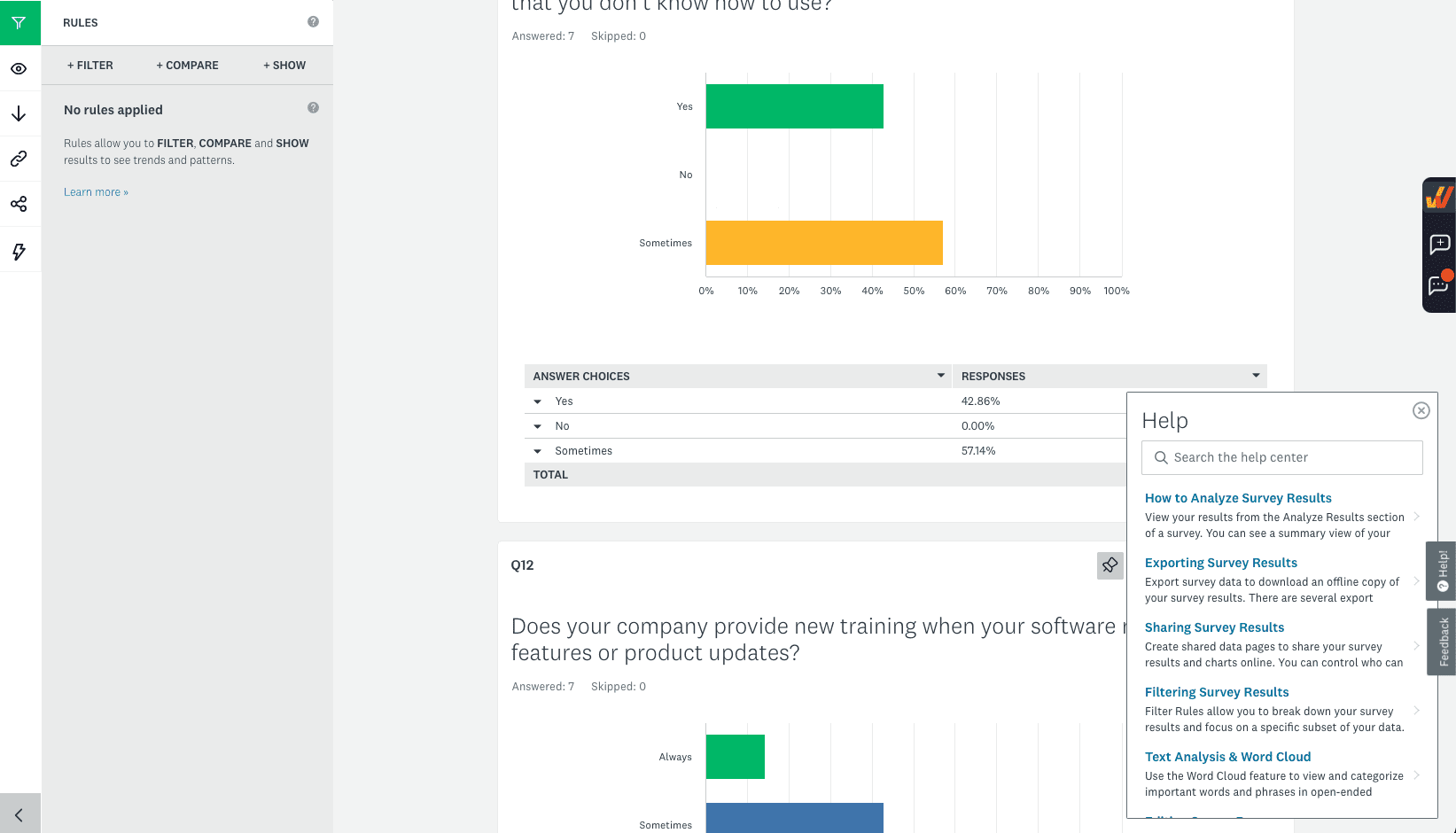 3. Mixpannel onboarding guide
Mixpannel, a product analytics platform, doesn't bring new users to an empty dashboard once they log in. Instead, they start the onboarding flow right away.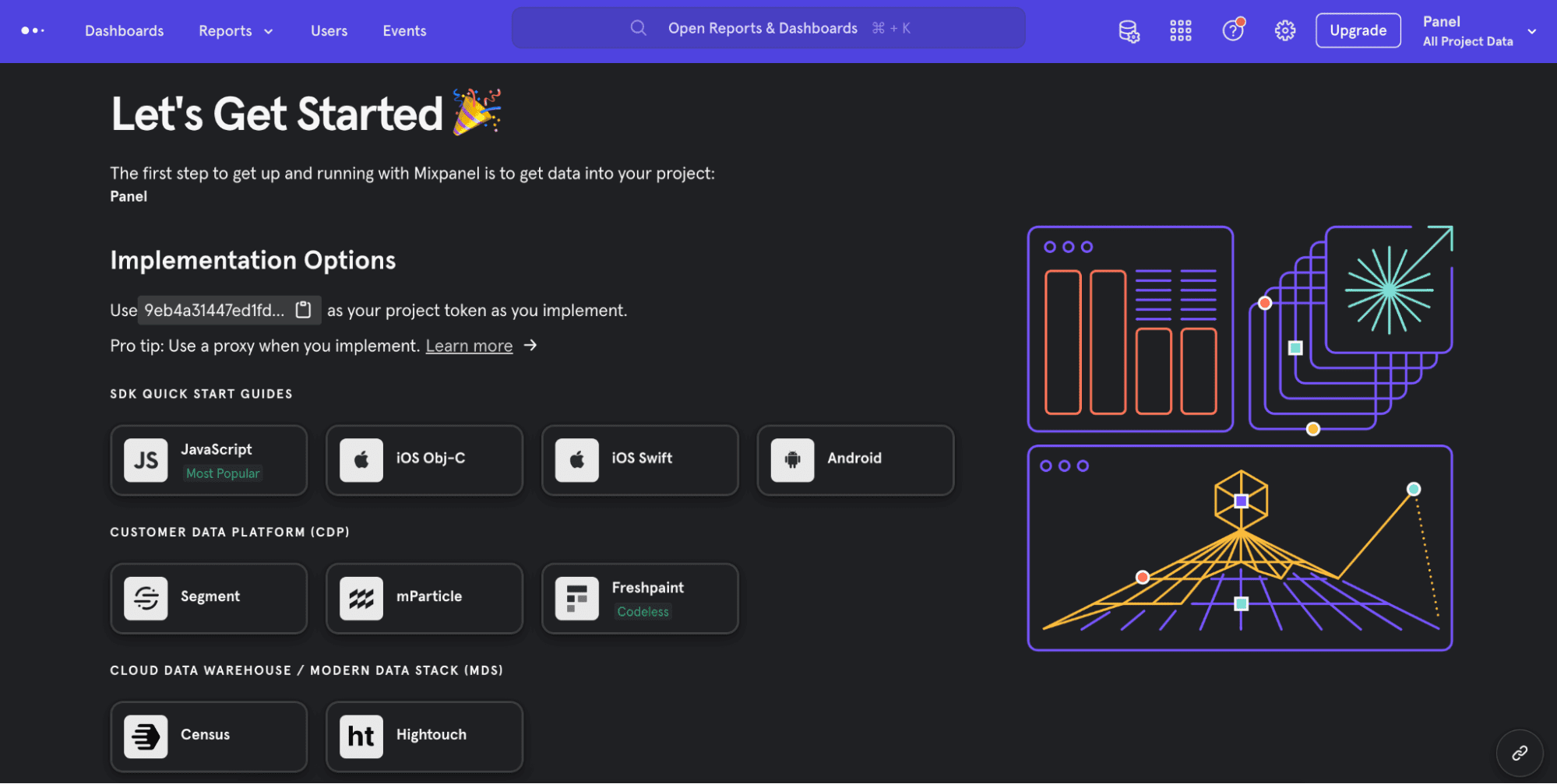 After completing implementation, new customers can get started with product analytics or go through a quick-start training to familiarize themselves with the key product features.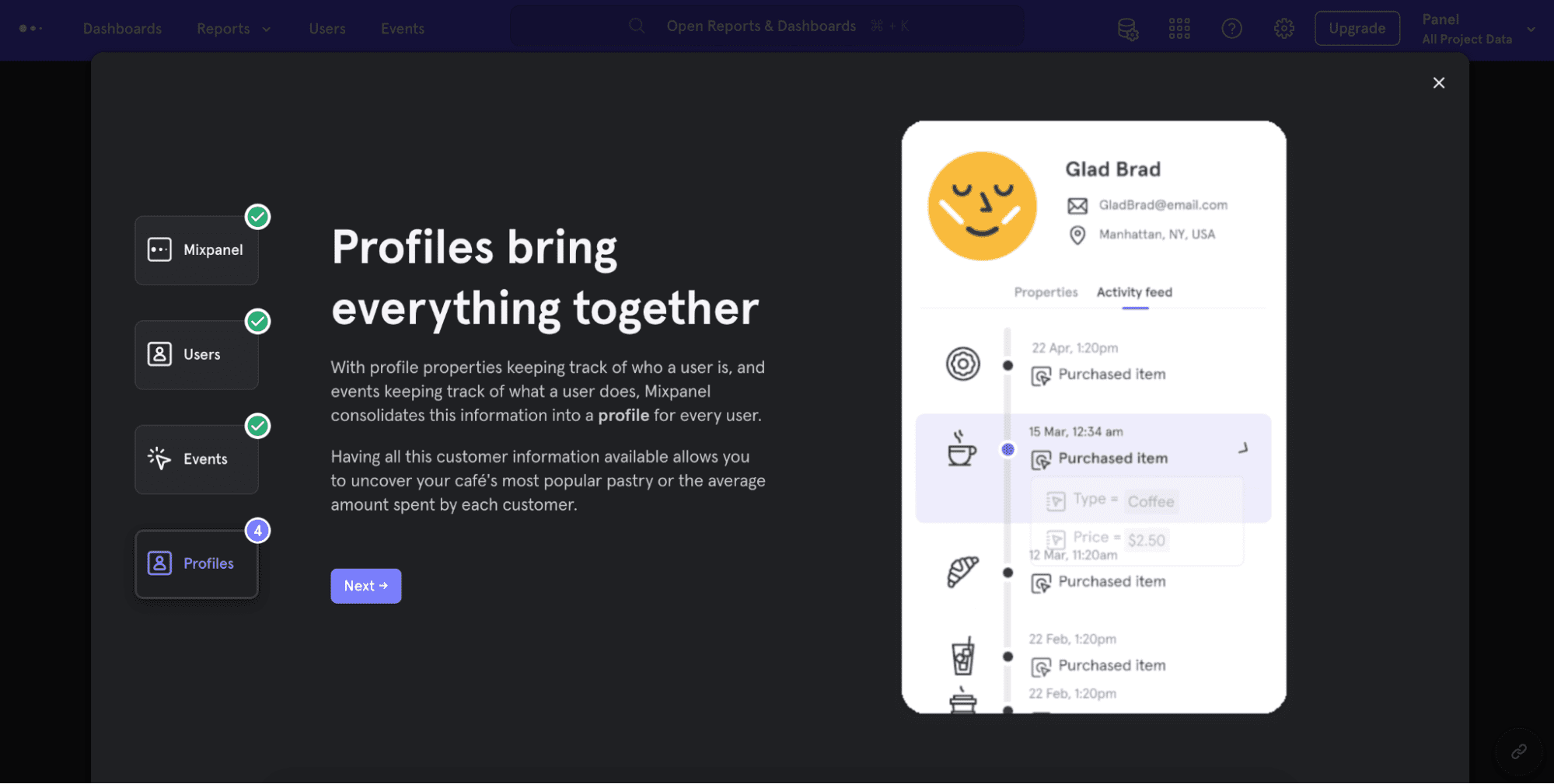 4. Pipeline in-app video tutorial
Pipeline, a sales CRM solution, offers a quick video tutorial to new users. This in-app tutorial covers a screencast animation and step-by-step guidance on performing tasks through the Pipeline interface. 
It takes one minute to learn about the product's best features and workflows and saves time users would otherwise have spent on gaining this knowledge by trial and error.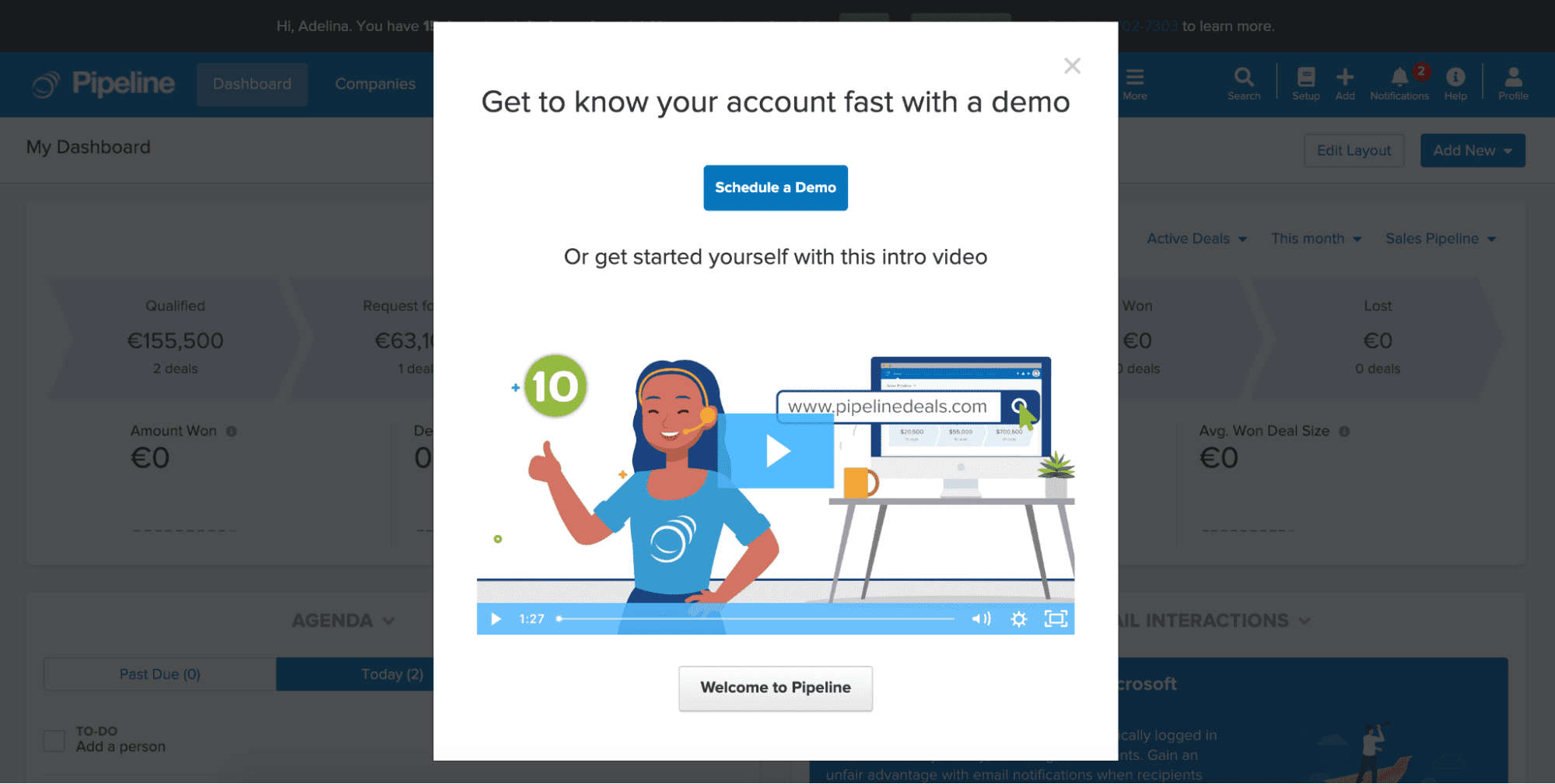 If users skip the video, they can still call the onboarding flow and learn about Pipelines' key features later.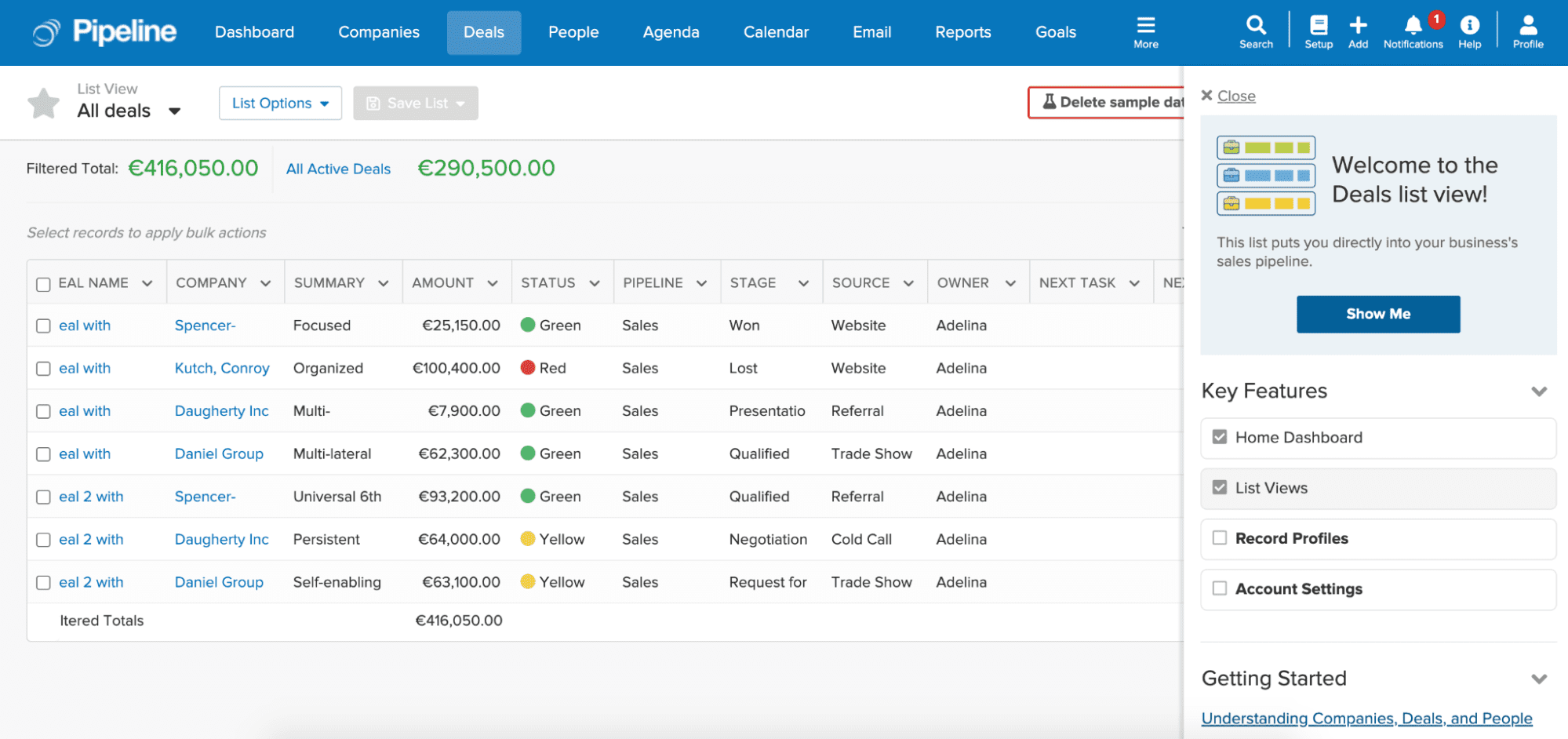 5. Humanity interactive in-app walkthrough
Humanity is a cloud-based employee shift scheduling system. Successful adoption of employee management software is critical for HR teams and corporate leadership. And Humanity offers various in-app learning opportunities for users to master the software. 
One example of in-app tutorials in Humanity is interactive walkthroughs. To go through training, a user needs to activate an Overview Tour in the 'Tutorials' tab at the bottom of the screen. Once the tour starts, a user should take action to move on to the next step and uncover one more tip. Interactive in-app walkthroughs enable users to learn by doing, which is a perfect way to achieve proficiency fast.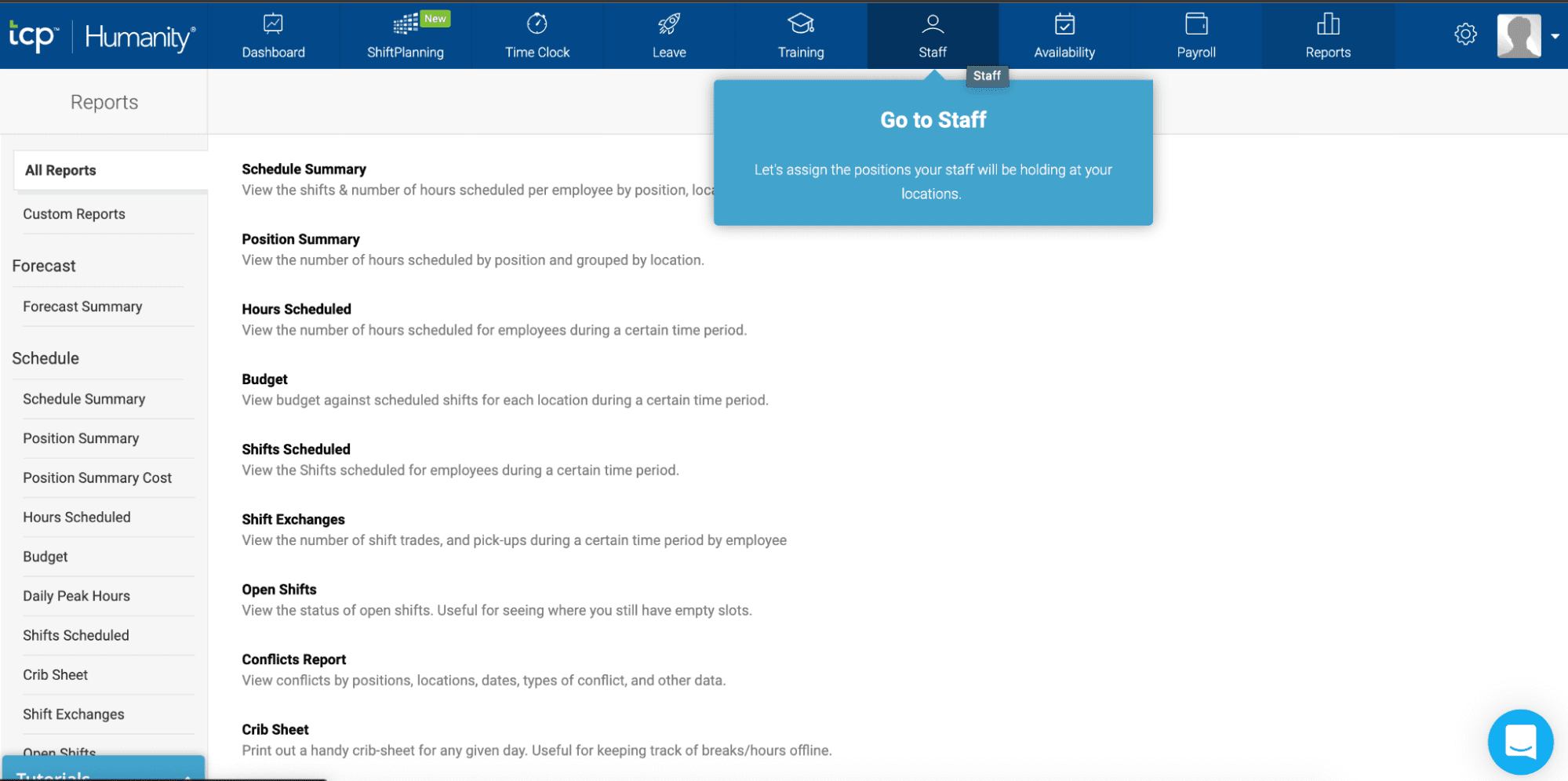 Tips To Create Effective In-App Tutorials
You've seen how other SaaS companies use in-app tutorials to foster user adoption. Now, it's time for you to build one. These are eight tips for creating an in-app tutorial your users will love.
Write your tutorials in plain language and stick to short sentences. Split processes into multiple steps and use bullet lists to improve the readability of your help content.
It's very likely that you have your own terms for certain concepts and features. Explain them in tooltips and in-app tutorials. Don't make users guess these terms or abbreviations, however obvious it seems to you.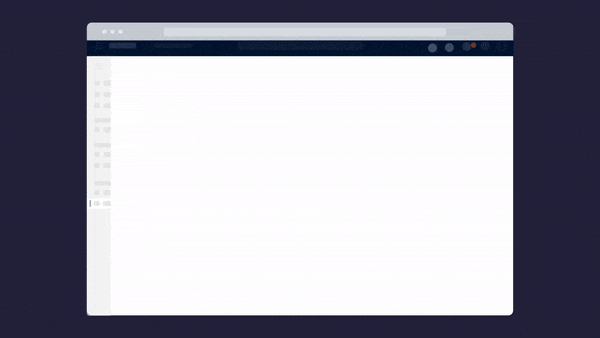 2. Don't overwhelm users with too much information
People prefer in-app training because they provide value faster, unlike text-heavy long guides that overwhelm the users.
To create effective in-app tutorials, describe complex concepts and processes in detail, cover them in your knowledge base and link them to the tooltip. Additionally, to educate your customers on more complex topics, you can use videos, blog articles, and a help center.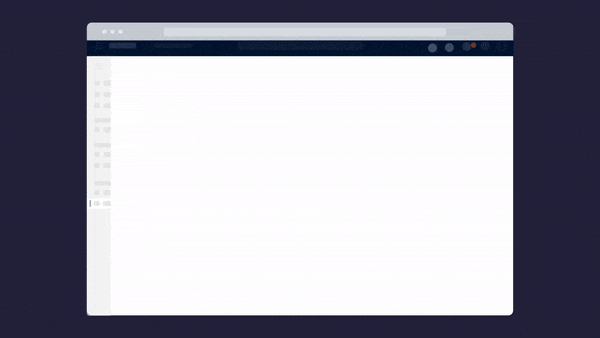 3. Make them personalized
If your product has more than one use case, you must personalize your in-app tutorials. While you can't create a one-size-fits-all flow, you can personalize user experiences by segmenting your audience. 
Group users based on shared characteristics, like company size, industry, or goals, and tailor your in-app training resources to cover relevant topics for each user segment. This way, you'll not only address the problem of information overload but also increase customer satisfaction.
Don't limit your in-app training to one format. Often, SaaS companies use nothing but tooltips, which is not only boring but also ineffective.
Mix different in-app guidance formats to create a truly immersive experience for your new users. Use onboarding checklists, product tours, video tutorials, smart tips, alerts, and other types of help content that will assist and engage your customers throughout the product journey.
Do you have an established tone of voice? Stick to it in your in-app tutorials. Don't have one? Develop one and stick to it.
If you're informal in all your brand communications, stay informal in your help content. If you've been using emojis across your website content and social media posts, add them to your in-app tutorials. If you have writing guidelines, follow them throughout your training resources.
Stay consistent in your messaging to create a strong brand identity in your customers' eyes.
Add interactivity to your product tours to make them more memorable. Encourage users to interact with your in-app training in any way — ask them to click, to repeat, to scroll — any action is better than no action.
Interactive walkthroughs increase user engagement and speed up the learning process. Let users interact with new features in a training mode, so they have a chance to practice new skills without affecting the account setup and disturbing existing workflows.
7. Make in-app tutorials available on demand
It often happens that users close an onboarding tutorial and can't watch it again when they actually need it. This is where product companies miss out a lot.
Also, many SaaS brands don't ask for consent before guiding new users through onboarding flows. They just display a dozen of smart tips that no one asked for. Again, users close those tips aggressively only to discover later that they can't go through the tutorial when they finally have time for it.
To avoid these situations, make it easy for your users to opt in and out of in-app training. You can do it by adding a floating menu that displays different types of help content upon clicking on it.
Keep track of user adoption metrics to identify the least used features and spot user churn signals. 
To create a better customer experience, you should not only monitor and analyze your product performance but also track the usage of your in-app tutorials. Check how (and whether) users interact with your in-app guidance to see how it affects your product adoption and make better decisions on optimizing your help content.
It's also good to take feedback from users about their experience with in-app training. Add short customer surveys at the end of onboarding flows and product tours to capture in-the-moment feedback.
As your product develops, so should your in-app tutorials. Keep your guides up-to-date by covering new workflows, adding new feature alerts, or simply improving existing content based on customer feedback. 
Top Tools for Creating In-App Tutorials
Sixty percent of companies use at least 4-6 tools for customer onboarding. But you don't need that many tools if you find the right one. Let's look at some top tools that can help you create in-app tutorials, interactive walkthroughs, and tooltips to deliver an excellent user experience.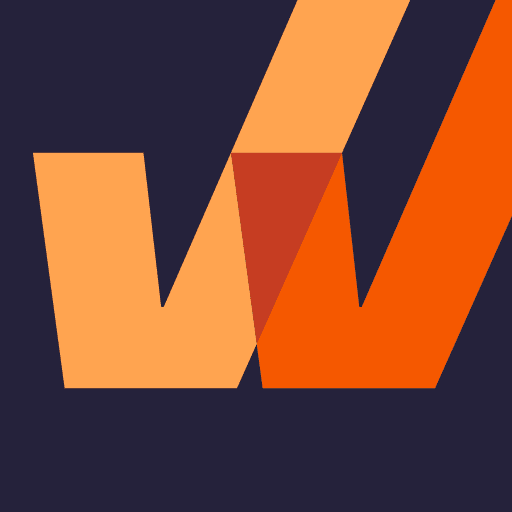 Whatfix is a digital adoption platform (DAP) for product companies that don't want to involve developers in the in-app training creation and maintenance process. 
With Whatfix, any non-tech team can create in-app tutorials, interactive walkthroughs, tooltips, and onboarding checklists and manage them through an intuitive interface. 
Product and guidance analytics provides actionable insights into user adoption and helps generate more ideas for its improvement. To connect with your customers, you can use Whatfix's in-app messaging and surveys.
It's a perfect solution for mid-market and enterprise-level companies.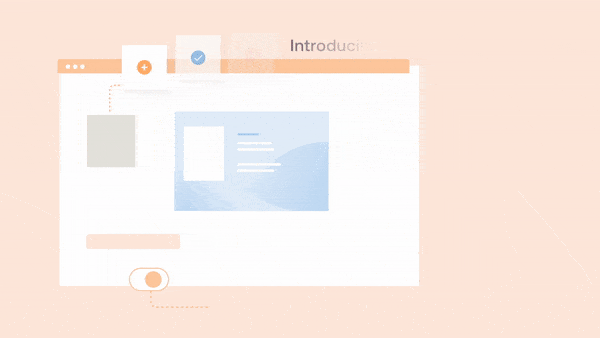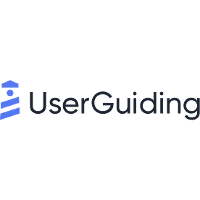 UserGuiding is no-code product walkthrough and onboarding software. It has a robust toolkit for building personalized in-app tutorials and monitoring their performance.
While Whatfix meets the needs of mid-sized and large organizations, UserGuiding is best for small businesses.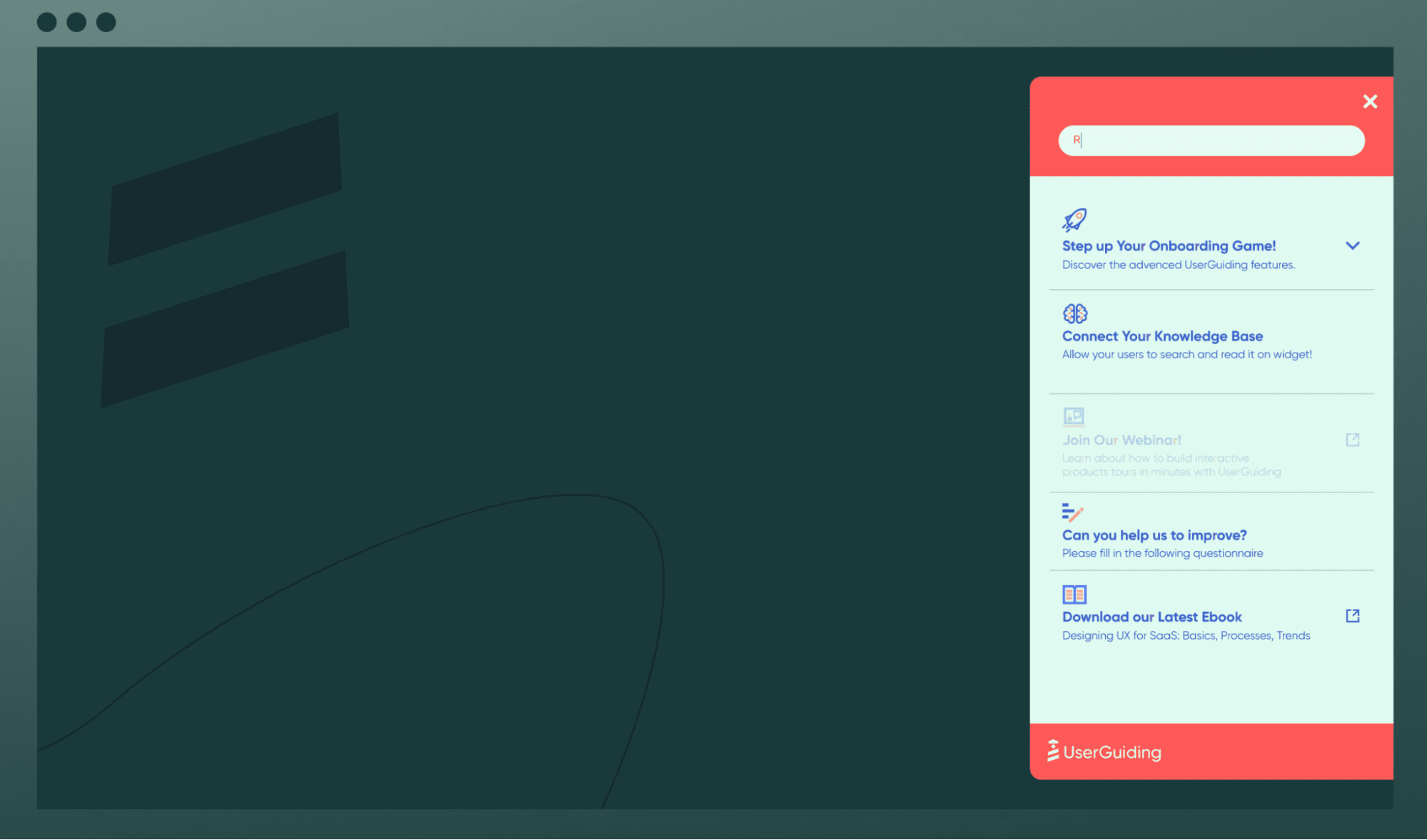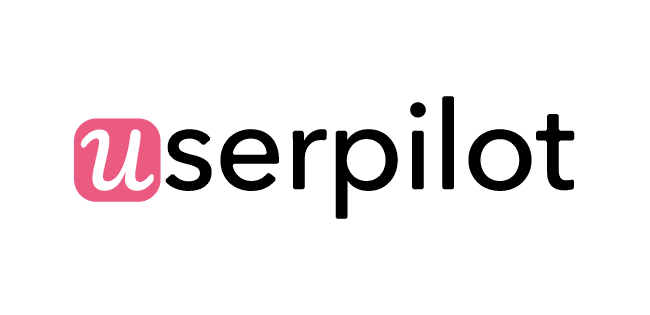 Userpilot is a product growth platform that helps product teams onboard new users, educate existing customers, and collect actionable product insights. From in-app marketing to customer surveys, Userpilot offers a comprehensive toolkit to drive product adoption.
Userpilot is favored by small and mid-sized companies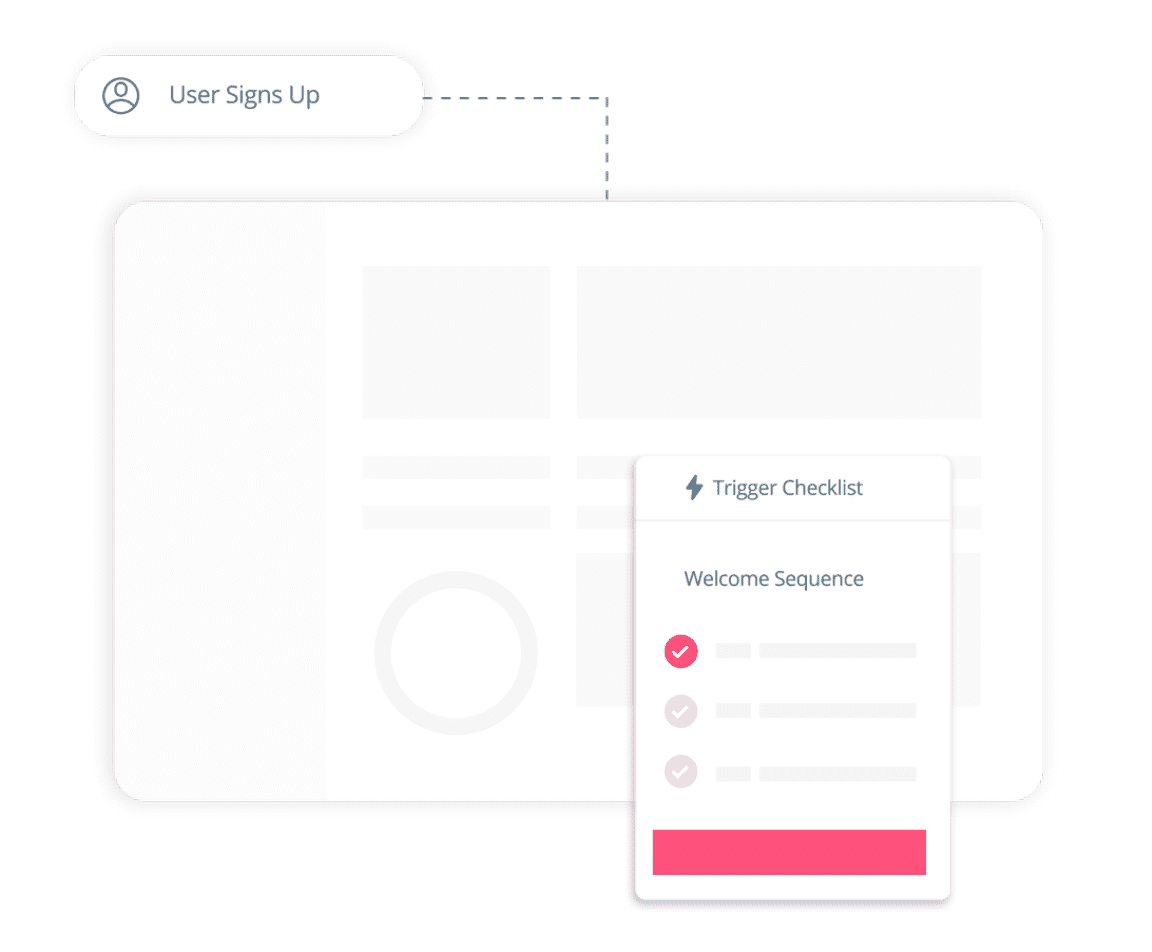 Why Whatfix Is the Best Interactive Walkthrough Software
In-app tutorials are crucial for your business because they provide value upfront, encourage user engagement, and help develop customer relationships. It's difficult to choose the right digital adoption and walkthrough software for your organization's goal-based objectives.
So if you are wondering where to begin, try implementing Whatfix as your interactive walkthrough software. Whatfix empowers teams with no-code tools to create branded, interactive walkthroughs. With Whatfix, you can create in-app guidance such as step-by-step instructions, walkthroughs, product tours, tooltips, task lists, self-help widgets, and more. The tool also captures user behavior data to understand how your in-app content performs, allowing you to create better application experiences.
Schedule a free demo with us to learn more about Whatfix in-app tutorials.
Like this article? Share it with your network.
Subscribe to the Whatfix newsletter now!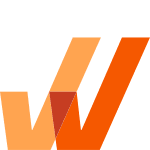 Software Clicks With Whatfix
Whatfix's digital adoption platform empowers your employees, customers, and end-users with in-app guidance, reinforcement learning, and contextual self-help support to find maximum value from software.