In an era of changing customer needs, distributed support channels, and tough competition, it's critical to provide excellent and timely customer support.
Great customer service and support isn't easy, and there's often a lot at stake. If issues and pain points aren't handled correctly and proactively, existing and future customers may be at stake. This has created a new wave of customer support demands to meet and new challenges to overcome, forcing companies to step up and provide world-class service and support.
What are the biggest customer support challenges facing companies?
Answer challenging customer questions
Understanding customer needs
Managing and exceeding customer expectations
Customer request is outside of your offerings and abilities
Handling angry customers
Serving several customers at once
Choosing the right tools and software
Handling service outages
Service ticket overload
Hiring and training customer support reps
Slow response or support times
Gaps in products or service
Providing omnichannel customer support
What is Customer Support?
Customer support refers to anything and everything a company does to satisfy customer needs and exceed expectations. It's not just one or two best practices or processes– it's a range of services you offer to help your customers get the most out of your product and resolve their problems quickly and effectively.
Why Is Customer Support Difficult?
Customer support is not a backseat role – it demands attention to detail, patience, robust communication, sharp intellect, and punctuality to maintain a positive customer experience and resolve complex problems. It also calls for support agents with thick skin and strong will.
Customer support teams are often under immense pressure, must unpack complex issues, and frequently deal with less-than-patient customers. Their job is to help customers, and customers typically only reach out when there's an issue with their product or disruption in their service. This immediately sets a negative tone for the interaction, and it's on the customer support team's shoulders to turn the interaction around. 
Your customer support reps are your company's face for customer interactions. It's essential that they're properly trained on how to handle not just the expected customer interactions, but the difficult ones too.
Top 13 Customer Support Challenges Impacting Businesses in 2023
38% of customers say outstanding customer support has a significant impact on how much they trust a brand they regularly buy from – cracking under the pressure will quickly dent that trust.
Every company faces different challenges, but what is important is how effectively customer support teams resolve them. 
Here are the thirteen of the most common customer support challenges and how to overcome them:
1. Answering challenging customer questions
No matter how great your product or service is, there will always be difficult customer questions – it's part of every business. While you may have documentation in place such as a customer service training manual that helps handle these difficult conversations, there may be instances when customers catch your reps off guard with questions they simply can't answer.
Not having an answer doesn't mean it should be left at that – reps must expect the unexpected and be prepared to act quickly when knowledge or information is limited.
The best way to navigate this situation is to avoid being unclear. If you don't have an answer, acknowledge and articulate the question's difficulty, ask for time to investigate the issue, and find a solution, then guarantee you'll contact them. Don't risk credibility by fumbling over words trying to provide answers that are ultimately inadequate and unsupported.
With Whatfix, organizations are empowered to provide answers to common problems and documentation on what to do in unique scenarios for their call center and customer support teams, with an in-app self-help knowledge base.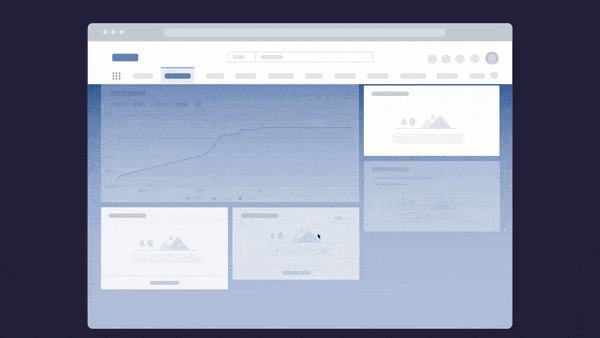 Team members can search for contextual phrases and quickly locate the right documentation to specific support questions – all without having to leave their CRM, help desk, or email clients.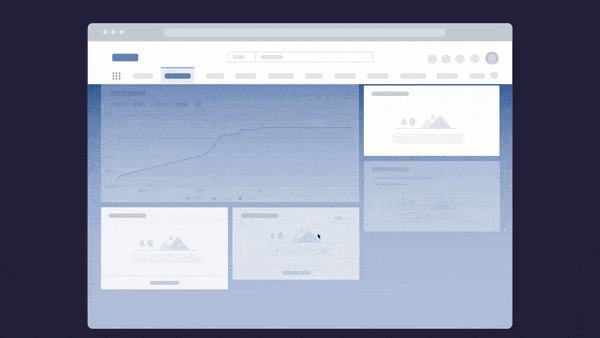 Above: Example of contextual help and user support built with a Digital Adoption Platform.
Whatfix's Self-Help overlays on to any web application, desktop application, mobile app, or website. It provides contextual help to users and integrates with your FAQs, support center, LMS, user documentation, and more. Users are presented with common issues and help content for their contextual area in the application, or they can use an open-ended search to find the specific help content they're looking for. These help support cards often prompt in-app guidance, walking users through the specific workflow they need help on.
2. Understanding customer needs
The core of all customer support interactions is identifying the customer's needs and the best way to satisfy them. Depending on your product or service offerings, your business may serve a variety of buyers and customer personas. Every customer is different and as such, their needs, goals, must-haves, and expectations for a solution may vary significantly. 
To make matters even more complicated, many customers have a hard time communicating their needs and what it is that they want in a solution. They may not know the technical terminology to convey exactly what the problem is, and it requires concentrated effort from the support rep to understand what your customer expects.
Begin by asking the customer to talk through the issue or pain point step-by-step. After the initial fact-finding mission, customer support reps must then act as investigators as they use that information to ask additional questions, hunt down resources or backup, and get to the source of the problem. 
Then, identify the best solution based on your company's processes and procedures. Don't be afraid to jot down notes during these customer conversations – they may be used to create process documentation that will ultimately help another rep down the line.
3. Managing and exceeding customer expectations
In any competitive market, the only way to stand out is to go the extra mile and exceed expectations. But how to do this is one of the biggest challenges in customer support. 
If you constantly manage and exceed customer expectations, the chances of customers remaining loyal and turning into promoters skyrocket – but not being able to do so will lead them to abandon your connection and find alternative services with better support.
As a business, refrain from remaining stagnant in your offerings and approach – stay ahead of the competition by exploring new initiatives and initiating better support processes based on industry trends. Improving your performance across departments doesn't have to mean overhauling your entire strategy, but small improvements add up over time. 
You should also take a customer-centric approach and collect feedback regularly. Feedback directly from the people who use your product or service is incredibly valuable when trying to improve the overall customer experience and exceed expectations. 
Whatfix makes it easy to gather and analyze user feedback thanks to Whatfix Analytics, which allows users to provide real-time feedback on in-app experiences.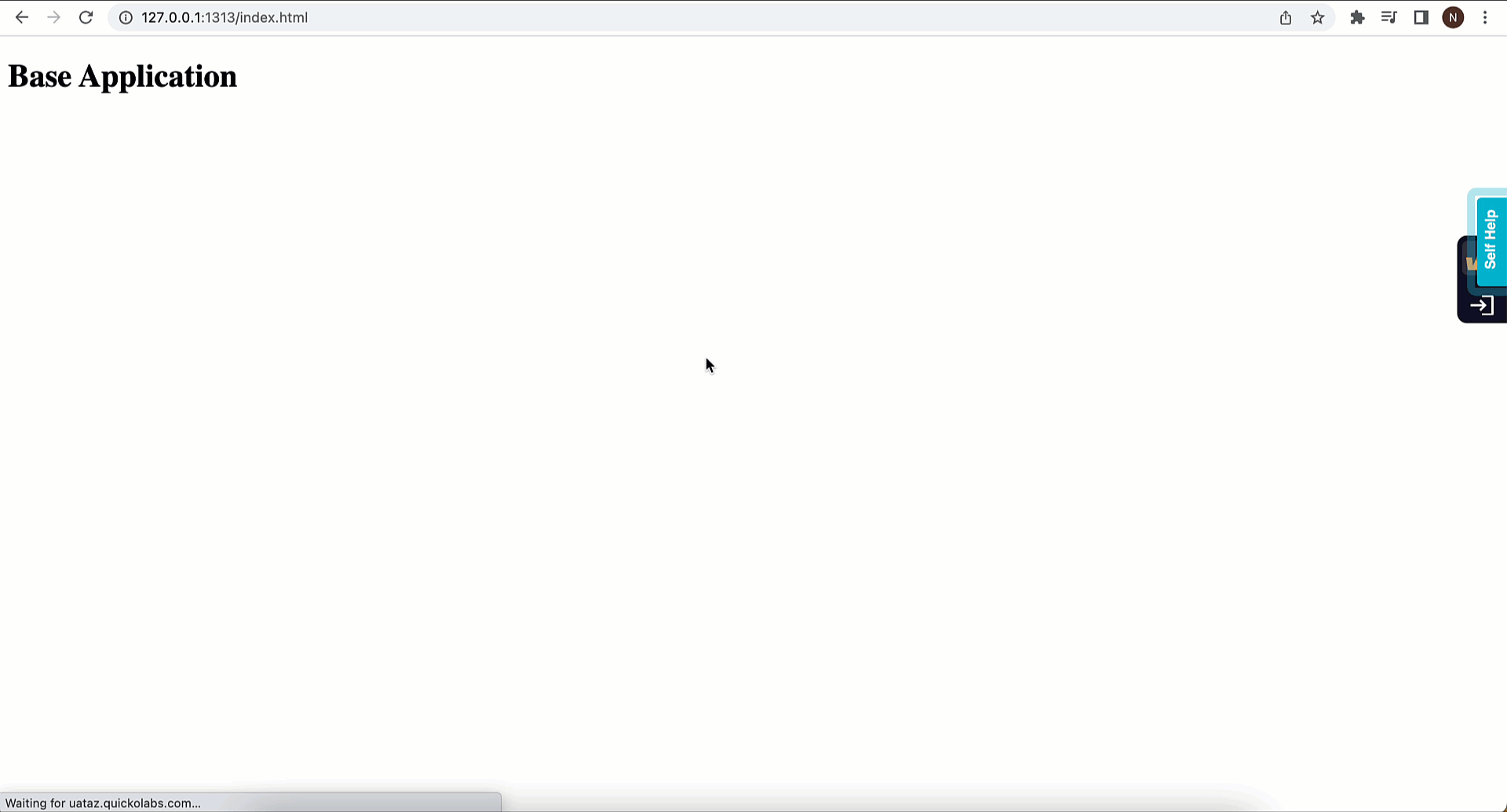 4. Customer request is outside of your offerings and abilities
It's not uncommon for customers to request something unrealistic. 
They may be as bold as to demand a discount you can't give, a feature you don't offer, or some customization outside of your capabilities. ​​
In the simplest terms: the biggest challenge here is having to say no.
Before turning down an abnormal request, creatively think to determine whether the requests made by customers is achievable. If you can find a workaround or a way to deliver, the next step is to determine how much it will cost— in terms of resources, time, and funds. 
If the cost is reasonable, weigh it against how much the customer would pay you. If the price justifies the request, you may decide to move forward. If not, politely explain that their request is not achievable. Keep your approach fact-oriented and always move towards alternative solutions or remedies.
5. Handling angry customers
Even the best companies experience unhappy customers – things go wrong and customers get upset. This is common in customer support, and there's no escaping it. There are many reasons a customer may be upset, but regardless of the cause, it's your team's job to handle the situation properly. Your response can lead to good or bad promotion for your business.
The solution is to reach a satisfying conclusion for everyone – calmly, gracefully, and efficiently. Customers want their dissatisfaction taken seriously and problems resolved as quickly as possible. 
Start by apologizing to show accountability, provide an explanation (if possible), and offer reassurance. One commonly known method is the HEARD approach:
Hear

: Listen to the customer with intention and allow them to share their entire experience uninterrupted. 

Empathize:

Show that you understand their frustrations and dissatisfaction.

Apologize:

Even if the issue isn't your fault, provide a sincere apology for what happened (or didn't happen).

Resolve:

If possible, resolve the issue quickly and provide follow-ups as necessary. A simple, "What can I do to make this right?" can go a long way.

Diagnose:

One of the most important aspects is to understand

why

the issue happened so it can be avoided in the future, if possible.
6. Serving several customers at once
Working in customer support means you need to be prepared to deal with several customers at a time on a regular basis. Customer support reps may be on live chat with several users at once, or they may be dealing with a flood of emails and calls from demanding customers. The issue is that over-extending your customer support team may impact their overall productivity due to burnout and the mental toll of constantly multitasking. 
Overburdening your reps can also keep other customers waiting in the queue with no updates, which may lead them to feel like they're not a priority. Customers expect immediate service or they may start looking elsewhere to take their business.
One way to quickly support more customers is to assign issues to customer support reps based on their experience and seniority. The most complex the issue, the more seniored the rep that's put on the case. Their expertise will allow them to serve more customers more quickly, while newer reps handle simpler, more black and white issues.
Apart from properly managing the workload of each customer support rep, consider setting up task routing based on the issue type or rep experience level to enable faster and more effective support. 
Support common user questions by setting up self-service features or answer bot. 
Whatfix Self Help is an in-app collection of guided flows, videos, and links that help users complete activities or tasks on an application. Once Flows have been created, Self Help is one of the ways users can navigate on their own more efficiently and reduce requests to customer support.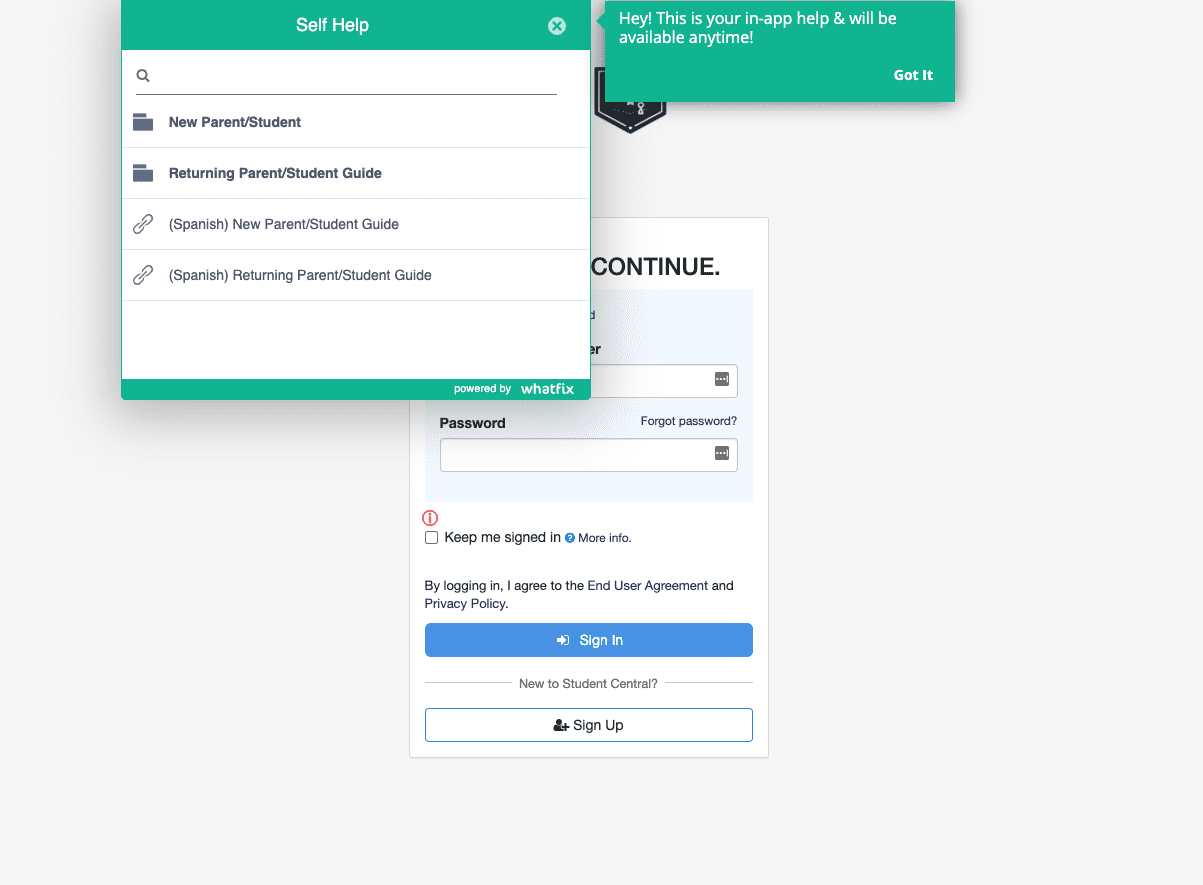 7. Choosing the right tools and software
Customer support is a costly affair, and choosing the right tools and software to support your customer support team is extremely important. Just because your competition uses certain tools for support doesn't mean you should too. 
Picking tools that don't serve your unique business needs will overcomplicate your processes, slow down your support time, and lead to frustrated reps and customers.
Everyone – including sales, marketing, and customer support – must work together to find the right technology that can improve customer experience, from the first interaction to sales, to support, and on. 
There are several channels – including phone, email, live chat, self-serve, and community support – that can streamline customer interactions more efficiently. Determine the most fitting channel(s) for your customer support team and select the right tools and software for facilitating customer support and engagement. 
Whatfix offers several solutions to empower customer support teams and provide customer support across multiple touchpoints, including:
In-app guidance on key workflows for customers, which provides real-time contextual guidance that drive feature adoption and reduces the need for support tickets.

User Intelligent Nudges to improve task completion rates and showcase underutilized features.

Chatbot integration to enable conversational support within the application.

Personalized Self Help based on user role and location within the application.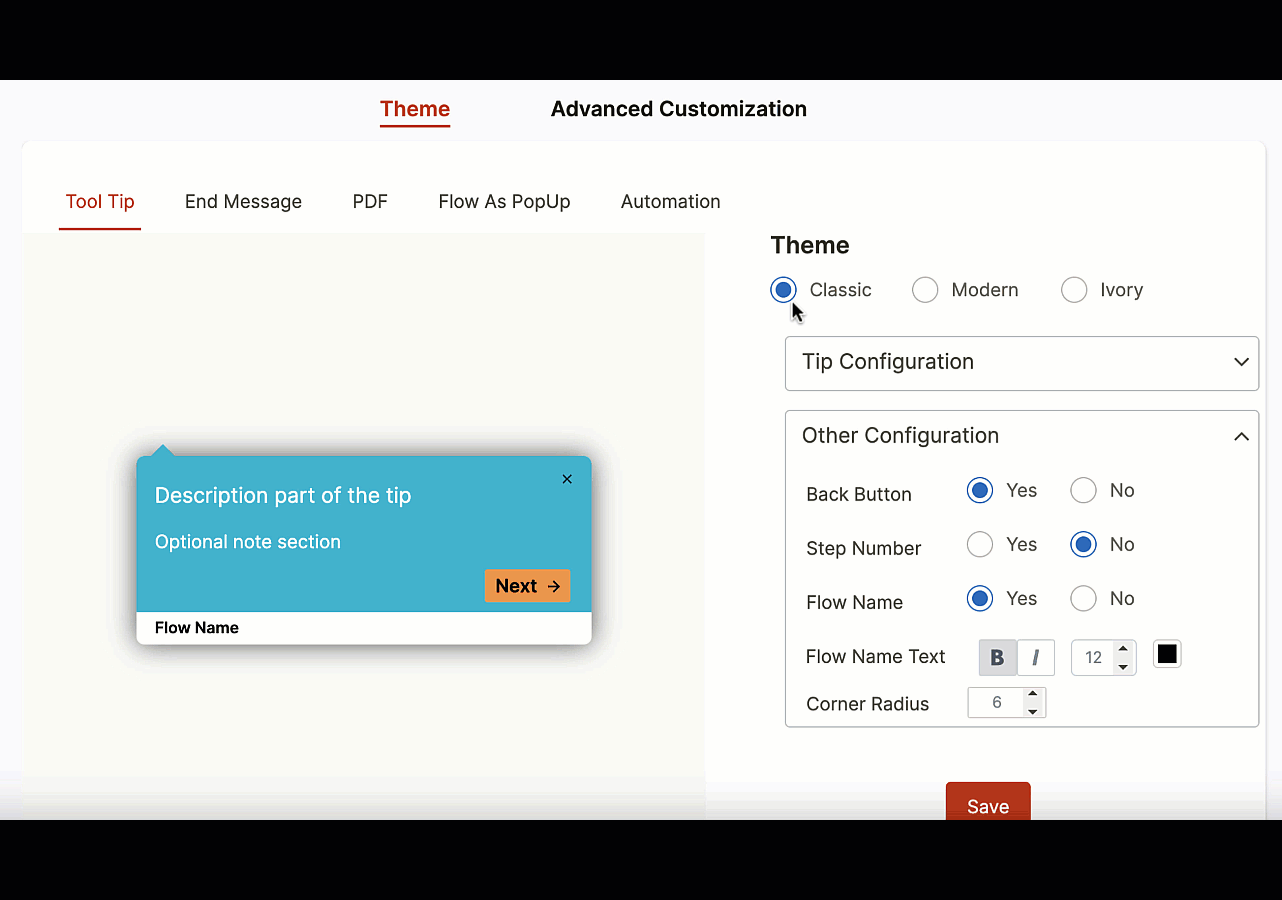 8. Handling service outages
It's not ideal, but it happens to every business. When your service experiences an unexpected outage, panicked customers will come knocking. In these moments, it's difficult not to feel helpless knowing that customers aren't getting the product or service they need and that some technical factors are simply out of your control.
It's reasonable to expect that your customers may be frustrated in these moments, and it's a natural reaction to want to pacify, act, and resolve. In the moments when it's not immediately possible, it's critical that your reps avoid oversimplifying the situation and overpromising the resolution. 
The best approach is to be transparent with customers about what the problem appears to be at that moment, including if there is no current estimated time of resolution. At the end of the day, your team is putting all their effort into getting the service back on track – and that's what should be conveyed.
9. Service ticket overload
Customers expect a lot from businesses, especially when it comes to customer support. With an increasing demand for more support faster, tickets have become an instrumental tool for streamlining requests. 
However, managing a customer support ticket queue is daunting. Reps often struggle to keep up– going through ticket after ticket, trying to respond and resolve as quickly as possible, barely having time to finish each ticket before a new one appears. It's a stressful cycle that can wear down even the most patient customer support reps.
To meet customers' demands for fast resolution times, agents and support reps must adopt ticketing system best practices that drive consistent, excellent service. If reps have best practices on how to prioritize, respond, and follow up on each service request, your company's overall customer experience will improve across the board.
When your customer support service ticket queue is backed up, focus on responding instead of resolving. Provide updates on where the ticket stands, offer the necessary insight to move it along, and request follow-up from any appropriate contributors. If possible, give customers an estimated wait time by which you'll help them. It also doesn't hurt to write a personal email letting customers know that you're backlogged and will be taking care of them as soon as possible – this is a simple and easy way to keep users engaged and confident in your support capabilities. 
Another solution is to find ways to proactive reduce the number of overall support tickets. This means focusing on solutions that provide better product onboarding and training, as well as self-help support channels. This may include:
New onboarding flows in response to common support ticket questions.

In-app tooltips that highlight customer frustration areas.

A new

FAQ page

or

customer knowledge base
10. Hiring and training customer support reps
The hiring, onboarding and training process is inherently daunting. Spending time on candidates that don't have fitting experience can lead to dull, off-putting interactions with customers, and inefficient training is a waste of time and resources for everyone involved. Companies need support teams they know are up for the challenge – without the right expertise on your customer support team, you can miss opportunities to improve the customer experience. 
Making the right hires will save more time and money, so choose your customer support professionals very wisely. Find customer support professionals that have the attitude, skills, experience, and mentality to provide only the best service to your customers. 
It's critical to define what skills and experience your ideal candidate has, get your job posting in front of the right people, conduct comprehensive interviews, and test their skills with a quick task or project. Having your applicants do work that is close to the actual job is an excellent opportunity to see how they perform and can offer an even broader perspective than an interview can.
Once a hire is made, you'll need to coach and train them on your business and product or service. Educate them about your company culture, policies, business practices, and processes involved in handling the customers. 
Whatfix's customer support training software enables customer support onboarding and training initiatives and processes through personalized and engaging employee onboarding programs, allowing leaders to catapult customer support employees to rapid productivity.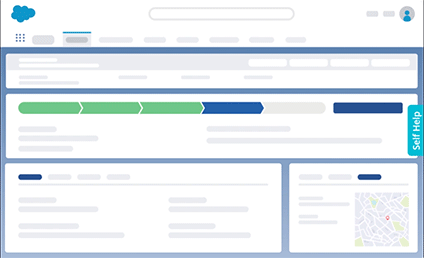 Create personalized onboarding & training flows for your customer support reps with Whatfix
11. Slow response or support times
Customers want answers and they want them now – or better yet, ten minutes ago. A fast response makes your customers feel important. So what happens when support teams take too long to respond? They cut ties and stop doing business with you. 
If you have tickets or calls bouncing around from one department to another or chats piling up in your queue as you wait for answers, patience is bound to wear out in your customers and they'll be inclined to find other solutions elsewhere.
Strengthen your operation channels and implement the necessary customer support software. Try omnichannel support, create a service level agreement, and set up your internal structure for team success. Chatbots, automation, and Whatfix's self-help features will help you be well on your way towards providing efficient and effective customer support that will make happy customers and help reduce response time for your team.
12. Gaps in product or service
Customers won't hesitate to call out gaps or shortcomings in your offerings. Unfortunately, companies may not always have the threshold to bring in a new product or implement a feature upgrade. And if there's a lack of internal communication between development, marketing, and support teams, customer support reps are especially put in a vulnerable position with no satisfying, contextual answers for demanding customers.
As underwhelming or disappointing as it may feel sometimes, honesty is the best policy. Telling users that you don't currently offer a given feature they're after is better than trying to pacify them by overpromising. If possible and applicable, offer a similar, alternative feature or service that your company can provide for the time being. 
If your customer support reps receive enough feedback about a lacking feature or offering, it may be a good opportunity to commit to exploring the potential of that feature or service gap. If the feature is currently in the works, you can inform them that it is under development and that you hope to see a new release soon – then offer to notify them via email when it is released. This demonstrates your commitment to communication, transparency, and constant improvement.
13. Providing omnichannel customer support
Omnichannel customer service is all about delivering a more cohesive, integrated customer experience, free of restrictions no matter how a customer reaches out to you. It allows a seamless transition between channels and provides the same experience the whole way through. When done correctly, it enables customers to start their experience on one channel and seamlessly navigate over to another while receiving the same level of support – when done poorly, confusion ensues, frustrations boil, and customers drop off.
Embed support inside your product or service to enable users to seek help while using it so they don't have to disrupt their workflow and seek out customer support. Whatfix empowers an omnichannel customer experience through guided walkthroughs, self-help knowledge bases, and in-app training. Whatfix makes it easy to embed in-app self-help support by curating the content in your knowledge base and planting it inside your product to assist your users.
Using Whatfix to help reps navigate common customer support challenges
Like every other aspect of a business, customer support has its own challenges, and companies should strive to overcome them for the betterment of both their customers and their business. 
Every time your customer support reps speak with a customer and receive feedback or insight about your functionality, it's a chance to improve your product or service. Look at these support challenges as relationship-building opportunities and improve your customer satisfaction tenfold.
If you want customers to continue to return to your business, you need to treat them well and successfully handle the issues that challenge your support team. A customer-first culture is formed through the values your business embodies.
Whatfix empowers your users to self-service their queries and gives customer support reps insights into your product or service to cut down on your support costs.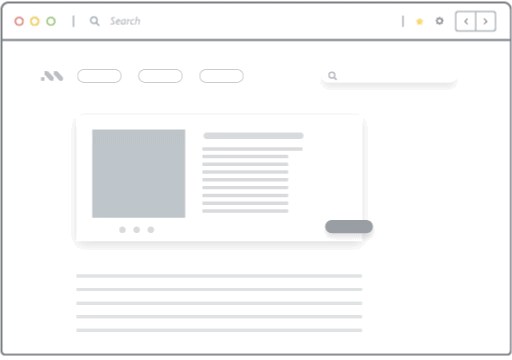 Whatfix provides a step-by-step guidance system that allows users to perform any task from start to end successfully, which aims to reduce users' confusion and their dependence on your customer support team.
Learn more about how Whatfix can strengthen your customer support processes and team today.
Subscribe to the Whatfix newsletter now!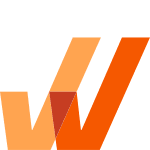 Request a demo to see how Whatfix empowers organizations to improve end-user adoption and provide on-demand customer support