Anyone who has worked in customer support knows keeping customers happy isn't an easy task. When problems arise or issues come up, customers want solutions quickly — sometimes faster than your team is prepared to provide. 
More and more customers are expecting immediate responses from brands, especially when it comes to end-user support. In a HubSpot study, 90% of customers seeking support said they believe it's important or very important to receive a response in 10 minutes or less. 
And in that same study, one-third of respondents cited waiting on hold as the most frustrating part of getting customer service. 
So, what does this tell us about the future of customer support? It needs to happen in real time. 
Here's everything you need to know about real-time support and how to implement it.
What Is Real-Time Support?
Real-time support does exactly what it sounds like — it delivers on-demand guidance to customers and users. It is also commonly referred to as self-help or customer self-service support. 
Real-time support eliminates the wait time to get answers to customers as quickly as possible, improving the user experience, adoption rates, and customer satisfaction — but it can be complicated to achieve, especially without the right tools.
The Importance of Real-Time Support
Customers are growing more and more accustomed to on-demand solutions, especially when it comes to support. When they run into a problem, they want to solve it quickly — not wait for an email reply or phone call to be returned.
According to a Statista study, 88% of customers expect brands to have a self-service support portal. 
Providing self-help options allows customers to troubleshoot their own problems and answer their own questions. It can also improve brand reputation, offer an easy way to connect with customers, and relieve some pressure from your support team.
Percentage of customers that expect brands to have a self-service support portal
Types of Real-Time Support Tools and Technologies
Real-time support comes in many different forms. Here are some of the top types of tools and technologies:
Live chat software connects customers directly with a support agent. Unlike a chatbot, live chat software allows customers to speak with an experienced member of your support team for more direct, personalized assistance. 
The biggest benefit of live chat software is that both your customer and your team members can multitask throughout the process. Customers don't need to put their days on hold to wait for a reply, and your support team member can tackle multiple customer queries simultaneously.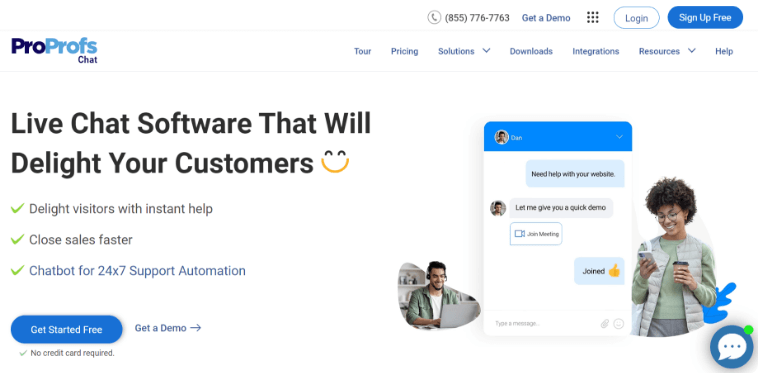 2. Digital adoption platforms
A digital adoption platform (DAP) integrates with your application to help users learn how to use it. Provide in-app task lists, walkthroughs, self-help menus, and more to make onboarding and supporting customers more efficient. 
With a digital adoption platform, customers don't need to seek out support information. It's provided directly to them as they navigate through your app, with the option to explore relevant or additional content as they need to.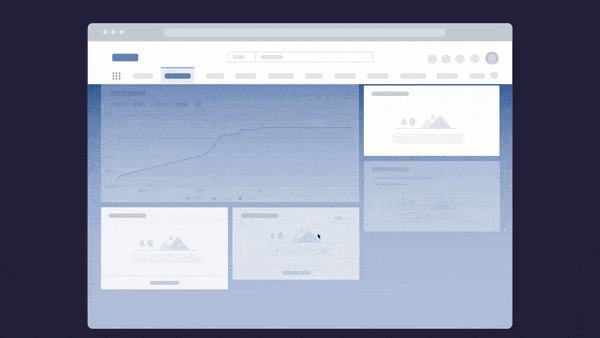 For problems that are too complex to work through over text chat, there is video and voice chat. Video and voice chat gives a more human support experience and can help increase customer satisfaction, particularly with customers that expect hands-on assistance.
Video and voice chat works best when supplementing another form of real-time help. For example, escalate a support chat conversation to a live video to dive deeper into the issue and find the best solution more efficiently.
Co-browsing allows you to share a collaborative screen with your customers. Provide additional context, including clicking on links or highlighting forms, to help direct them where they need to go. 
Co-browsing is fast, easy to use, and collaborative — perfect for highly technical or confusing environments. Co-browsing eliminates confusion and can lead to a better agent and customer experience.
5. Chatbots and virtual assistants
Chatbots and virtual assistants relieve pressure from your support team by automating repetitive tasks while still giving customers the help and guidance they're looking for. Chatbots can direct users to the information they need or help collect relevant information before connecting with a live agent. 
A chatbot or virtual assistant is a great first step in providing real-time support. With its help, you can resolve FAQs quickly while reserving your agents for more complex questions.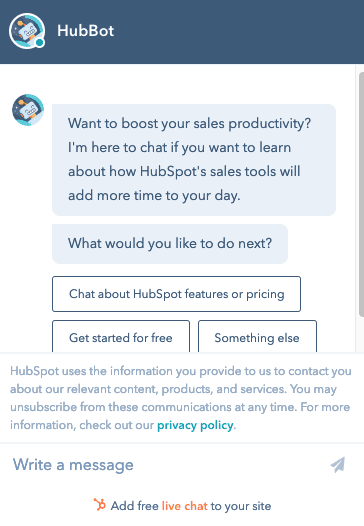 6. Social media messaging
Customers want to solve issues through the support pathways they're already using — including social media. Customers, especially younger generations, are contacting brands on social media for support. But only 43% of companies offering customer service through social media DMs have a support agent respond to those messages.
Providing help on social media shouldn't fall to the marketing team. Get your support team to monitor DMs or set up a new support-specific account designed to resolve customer problems.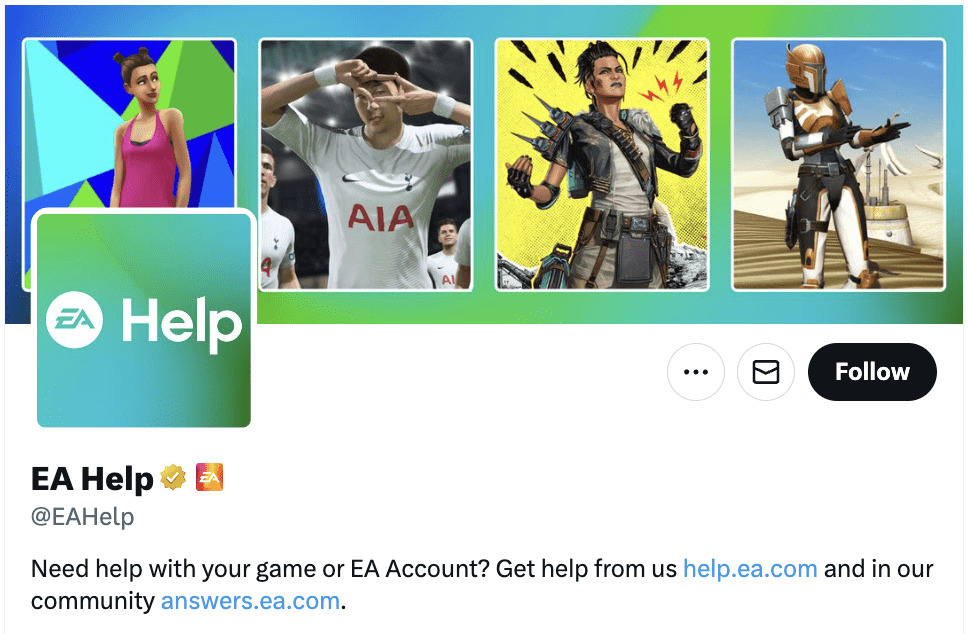 9 Benefits of Real-Time Support
Why invest in real-time support? Here are nine of the most significant benefits: 
1. Increase customer satisfaction and loyalty
Show your customers they can count on you. Real-time support can increase customer satisfaction and loyalty by providing 24/7 support when and where your customers need it.
2. Improve response times
Waiting too long for a support reply adds to customers' frustrations. Investing in real-time support can improve response times and help keep the peace, which helps reduce average handle time (AHT) for customer support teams.
3. Enhance customer experience
Positive customer experiences lead to long-term relationships and growth. While providing support isn't the only thing that contributes to a positive customer experience, it certainly can help. Real-time support keeps customers happy.
4. Increase sales and revenue
Better support and customer care can lead to higher adoption rates and customer satisfaction, increasing the likelihood that customers will continue to buy from you, leave a positive review, or make a recommendation. More satisfied customers can drive sales and revenue.
Real-time support can give your brand a reputation for being helpful, responsive, and caring. If you're in a competitive market, this kind of advantage is hard to replicate and will go a long way in attracting new customers.
6. Cuts down on support costs
Using self-help support technology and tools relieves pressure from your support teams and can help you cut costs. You can depend on fewer live agents and turn support tickets around faster.
7. Capture customer feedback
Customer feedback is crucial for developing a brand the market loves. Real-time support tools can be used to capture analytics and feedback to see where customers have questions or where they're struggling.
8. Provide a personalized experience
Use software to provide a more personalized support experience by logging conversations, query history, or purchase information so your team can answer questions or provide help based on relevant information.
9. Strengthen brand/customer relationship
Improved customer support shows you care about your users and want them to succeed. When your customers feel like their needs are being met, your relationship can grow.
5 Challenges of Real-Time Support
Here are five of the most common challenges for brands when implementing real-time support:
1. Managing high volumes of incoming support requests
Making it easier for customers to request help can lead to an uptick in your number of support tickets. It's essential to have an efficient way to manage incoming support requests to ensure customers don't slip through the cracks. At the same time, having a strong, effective way for customers to utilize self-help provides a strategy for support ticket deflection.
2. Ensuring consistent quality of support across multiple channels
It's essential all support agents are properly trained on how to reply to tickets and messages for help. Maintaining common messaging and quality of care across multiple channels can be challenging, especially if your platforms aren't well integrated.
3. Balancing real-time support with other support channels
Real-time support shouldn't completely overtake your traditional support channels — they should be an addition. Adding real-time support means you have more channels to manage, which will require a new focus and strategy from your management team.
4. Ensuring support agents are adequately trained and equipped to handle real-time support
Real-time support requires quick and accurate responses. Agents need to be well-trained and have access to accurate, searchable information to provide customers with the right information quickly. To overcome this, provide customer service training with in-app guidance and well-written documentation on how to handle common (and uncommon) support issues.
5. Dealing with difficult or irate customers in real-time
When something goes wrong, customers can become heated — and real-time support can put your agents right in the middle of that. Agents must know how to handle difficult or upset customers while resolving the issue.
90% of customers seeking support said they believe it's important or very important to receive a response in 10 minutes or less.
7 Real-Time Support Best Practices
Ready to get started with real-time support? Here are the best practices to keep in mind:
1. Offer multiple channels for real-time support
Customers like to get help differently. Avoid trying to find a one-size-fits-all solution and opt to offer multiple channels. But don't feel like you need to choose all the potential solutions. Select a handful that resonates with your customers and where they naturally spend their time.
2. Provide training and resources for support agents
Adequate training is critical for your support agents. Ensure they receive the appropriate training and resources to do their jobs effectively. 
Continuously educating your support team is essential, especially as new channels are introduced. Providing them with their own self-help options for finding responses and solutions can also help them give customers support faster. 
Be sure to invest in customer support training software to give your service team a way to continuously learn how to handle situations better and stay updated on your support best practices and compliance.
3. Personalize support interactions
Put your data to good use by personalizing support interactions. Remembering your last conversation with a customer, the solutions you provided, and the products or services they've purchased can reduce back and forth and help you deliver a resolution faster.
4. Use automation and AI-powered tools to enhance support
Automation and AI are your friends. Take repetitive tasks off your support team's hands by relying on tools that can handle them for you. Use automation and AI to provide additional resources, collect information to triage problems, and determine which issues are worth escalating to a live agent.
5. Continuously evaluate and improve the support process
No matter how strong your support process is, there will always be opportunities for improvement. Look for gaps or weaknesses in your process and identify ways to strengthen them.
6. Set realistic expectations for response times
The shorter the response time, the better — but "immediately" isn't always possible. Set realistic expectations, and when it's appropriate, convey them to your customers. Don't promise you'll be in touch in minutes if you'll actually need more than an hour. Be transparent.
7. Monitor and measure performance metrics to ensure the quality of support
Gather customer feedback on the quality of your support. Ask if their questions were resolved or if they had a positive experience. Monitoring these metrics will give you a good understanding of how well your real-time support is doing.
5 Best Real-Time Support Tools
Here are five real-time support tools you might want to include in your tech stack: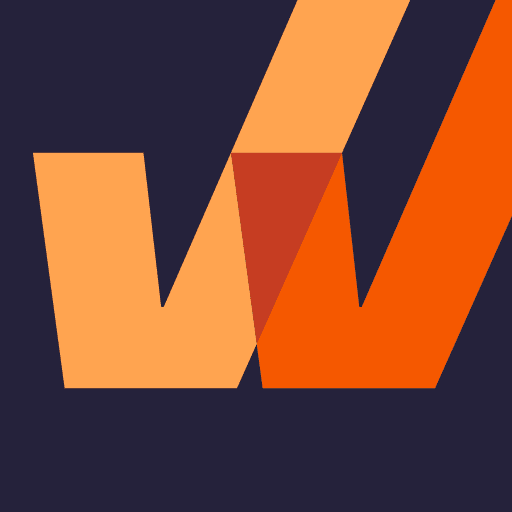 Whatfix is a digital adoption platform that adds contextual support right in your apps. With Whatfix, you can provide proactive and reactive support without requiring your users to leave your app to search for answers.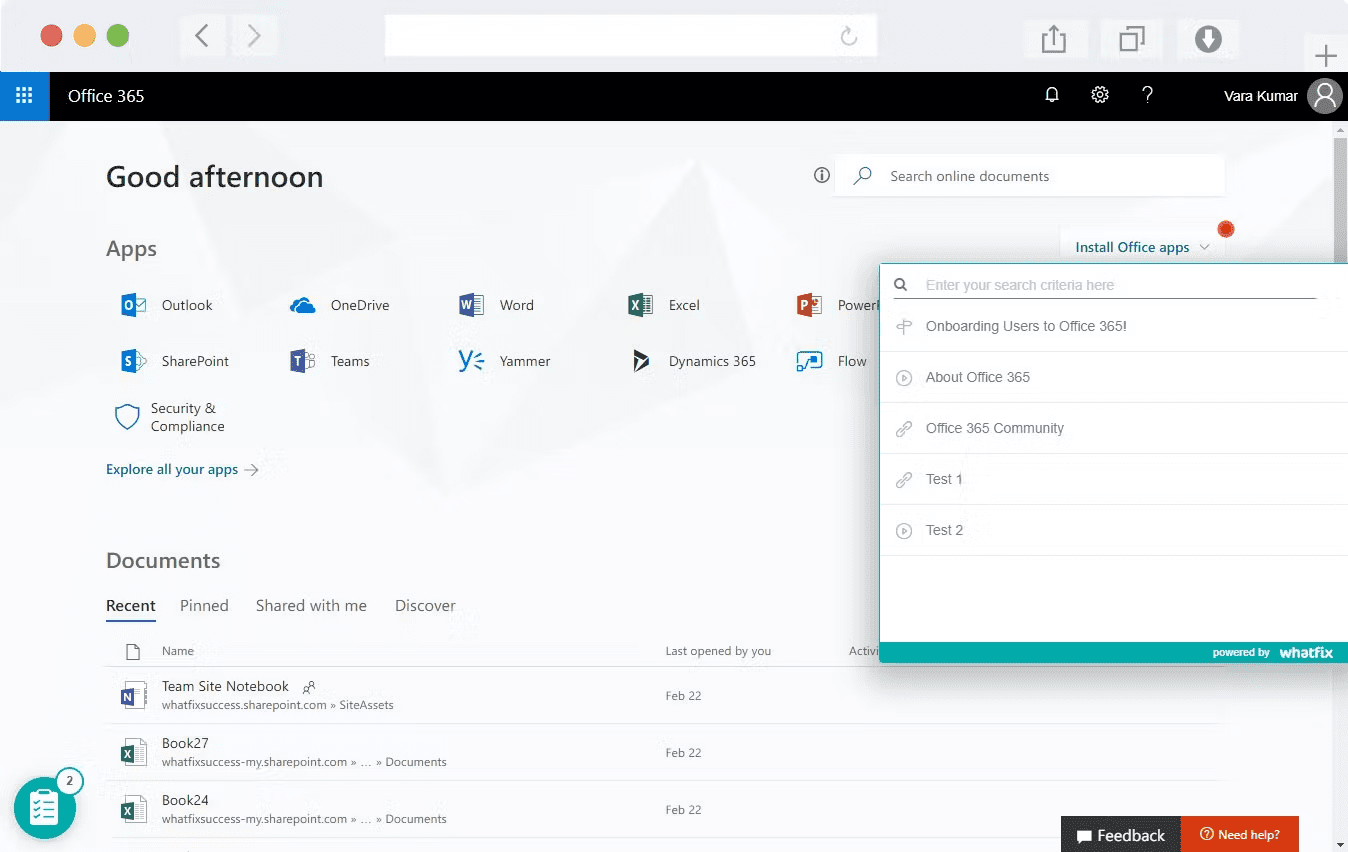 With Whatfix, you can: 
Improve customer adoption rates and boost user proficiency

Personalize self-help options based on location within the application 

Integrate chatbots to add conversational support on demand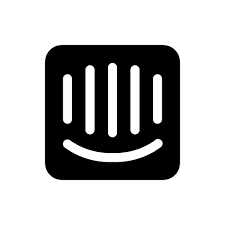 Intercom is an AI customer service tool that automates support for speed and scale. Create conversation flows, custom bots, and conversational topics to help guide users toward the right conclusion.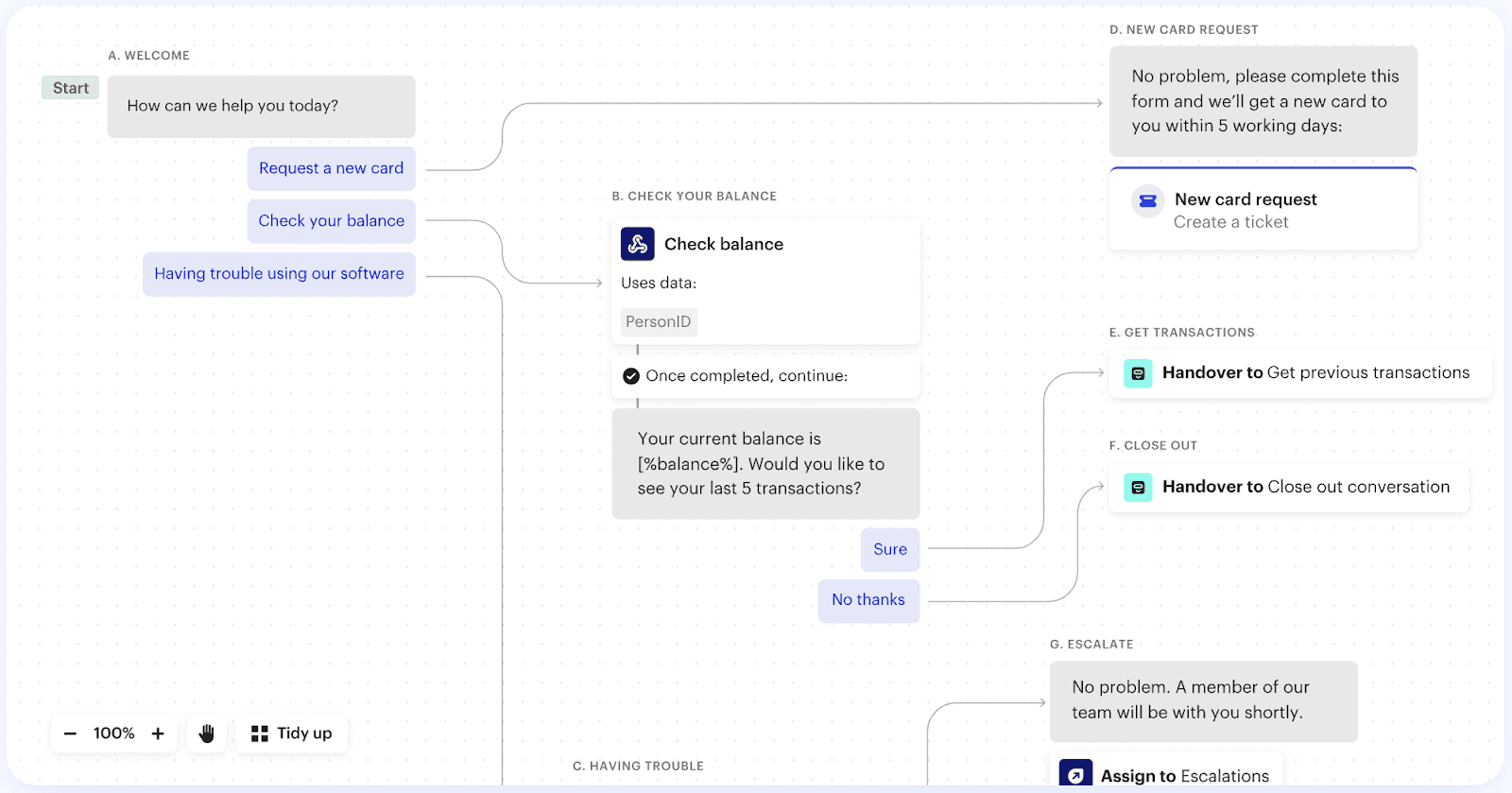 Use Intercom to: 
Automate help conversations without losing personalization 

Improve team productivity

Enhance team collaboration and efficiency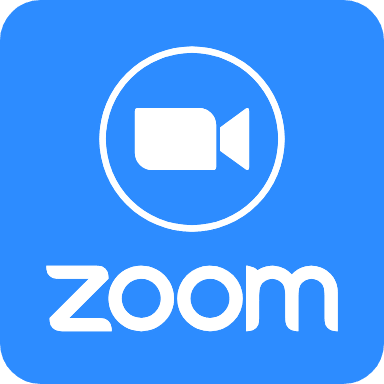 Zoom is a video conferencing platform designed around improving connection. Zoom makes it easy for support agents to meet with customers to resolve issues and work through complex problems quickly.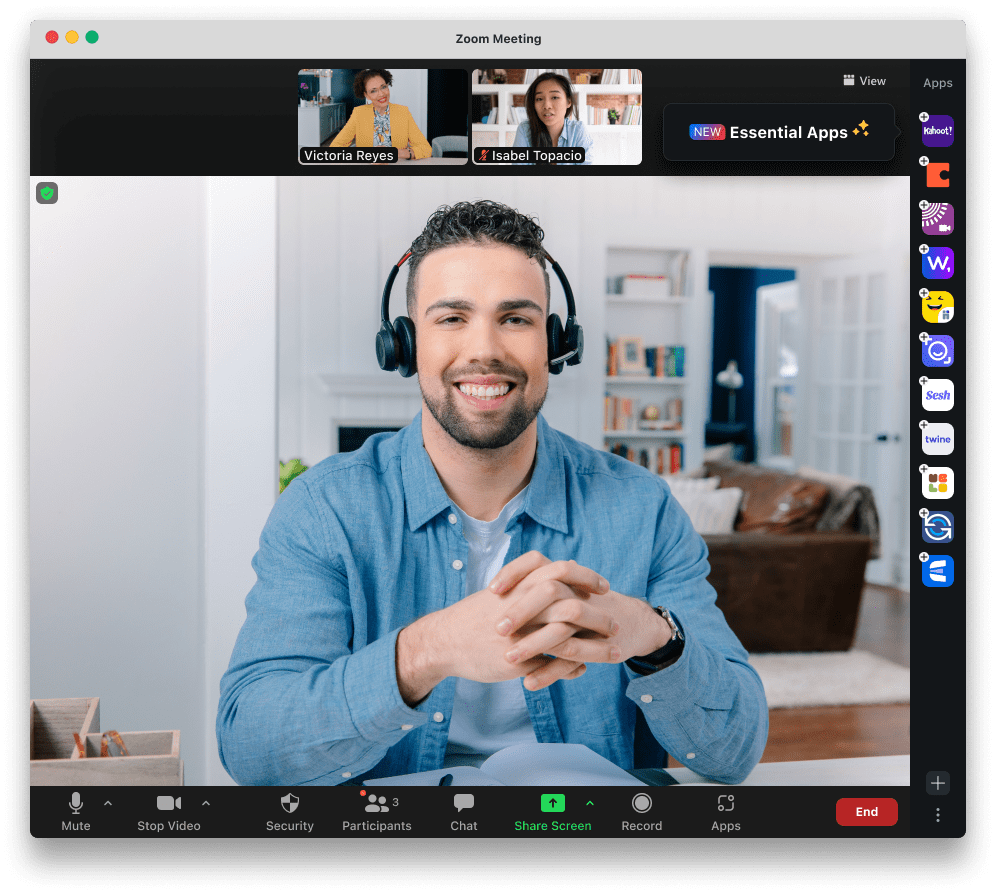 Zoom provides real-time support by: 
Providing face-to-face personalized support

Making it easier to resolve complex or high-stakes problems 

Using screen sharing, chat, whiteboard, and other built-in features to break solutions down even further

Botstar is a visual chatbot builder that makes it easy to create custom, scalable, and AI-powered bots without complex coding. You can even add your Botstar bot to Facebook Chat.
Botstar helps improve customer support with: 
A built-in content management system 

Integration with your CRM 

Pay-as-you-go pricing for growing companies

As a leader in customer support, it's probably no surprise to see Zendesk on our list. Zendesk provides a comprehensive customer service solution, including real-time support options like messaging, live chat, social, and voice.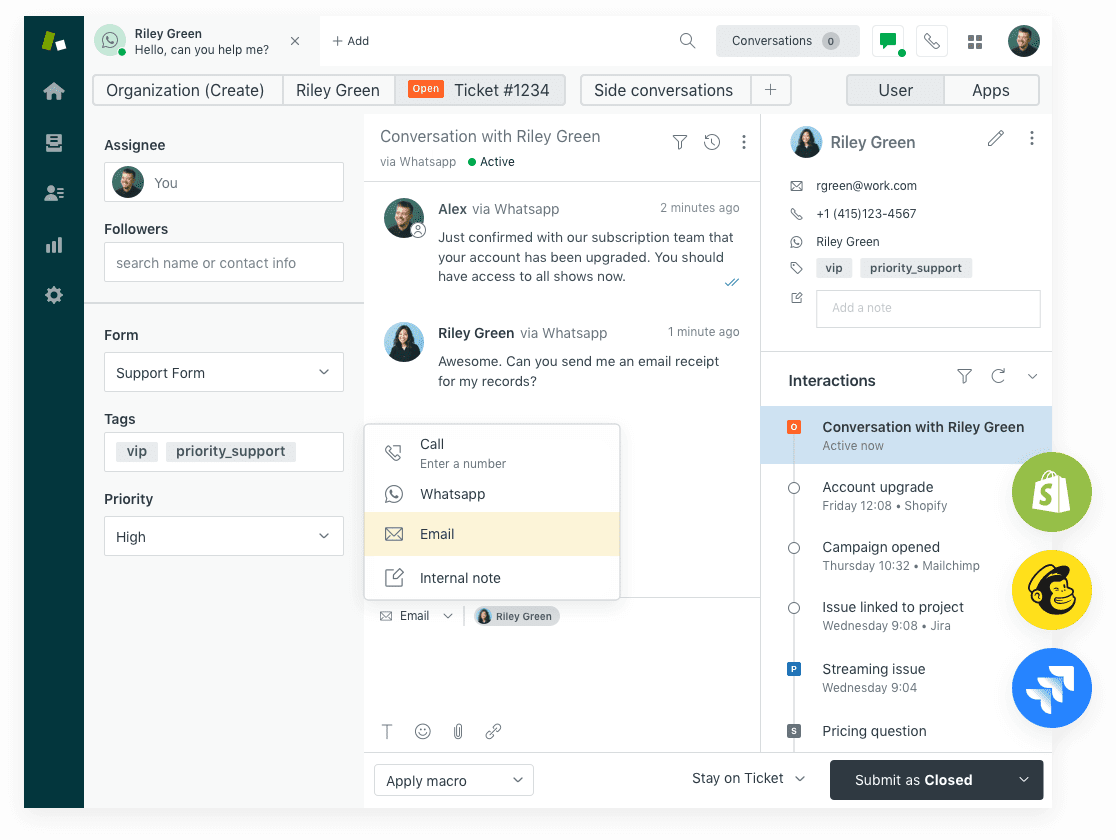 Zendesk also gives you the power to: 
Build an integrated help center and community forum to further empower customers 

Use AI and bots to automate support at scale 

Connect with customers through various channels while only maintaining one inbox
How Whatfix's real-time support solution can revolutionize your customer service strategy
With Whatfix, you can tackle customer service problems before they even arise. The digital adoption platform gives your users the context and information they need to answer questions quickly as they go — preventing them from needing to seek out help in the first place. 
See the full potential of Whatfix's digital adoption platform with a free trial.
Dive deeper with more customer support content.
Are you looking to become a more data-driven product manager? Explore our product analytic-centric content now. Whatfix is a digital adoption platform that provides organizations with a no-code editor to create in-app guidance on any application that looks 100% native. With Whatfix, create interactive walkthroughs, product tours, task lists, smart tips, field validation, self-help wikis, hotspots, and more. Understand how users are engaging with your applications with advanced product analytics.
Like this article? Share it with your network.
Subscribe to the Whatfix newsletter now!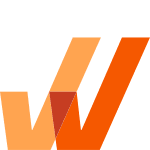 Software Clicks With Whatfix
Whatfix's digital adoption platform empowers your employees, customers, and end-users with in-app guidance, reinforcement learning, and contextual self-help support to find maximum value from software.