We have all been there: you call a company's customer service line to get an issue resolved and the call starts off nice enough. 20 minutes later, you have been passed to the third agent and they still can't figure out how to help you.
Your patience is wearing thin and you're silently promising yourself that you won't do business with this brand again.
You're not alone.
According to figures by Microsoft, 56% of customers have ditched businesses after a bad customer service experience; 39% will avoid your brand for an entire two years. And at the top of the list of customer support grievances are long handle times.
If you can delight customers and prospects quickly, you can win their trust, resolve any issues they have, and secure their business for another day.
How do you achieve that? By bringing your average handle time as low as possible without hurting the customer experience.
For the sake of this article, we will discuss average handle times for a wide range of situations, such as:
The average time it takes a live chat agent to close a conversation with a customer

The duration your call agents spend on each conversation on average

How much time your SDRs and AEs spend on each cold call with prospects, etc.
By covering a wider scope, we can provide more helpful information that'll help you assist customers faster.
What Is Average Handle Time (i.e. AHT)?
Average handle time is the length of time a call center agent or a customer rep spends on a customer call, starting when a customer initiates the call until it ends. AHT also includes the length of time spent on support tasks after the discussion, such as sending over requested information, filing documents, etc.
The formula for calculating average handle time is to:
Sum up all the time your customer support reps or call center agents spend speaking to customers

Add the time in-between calls spent on support duties, i.e. the wrap time

Divide by the number of calls taken per day to figure out how much time is spent handling each customer interaction on average.

Average handle times can be calculated for an entire organization, a team or for individual agents using this same formula.
Average handle times vary by industry, and according to a 2004 paper by Cornell University, range from just under five minutes to as high as 8:48 minutes.

Average handle times will vary, depending on the value of the transaction at stake, your industry, or the complexity of the problem the customer is trying to solve.
5 Benefits of Improved AHT
What are some of the benefits you can expect from improving your handle times, both across your sales and customer service teams?
1. Improve customer satisfaction
The biggest benefit that a lower AHT offers is customer satisfaction. Customers know it's natural to expect issues once in a while but they will only stick with your brand if they know their issues are going to get resolved quickly.
According to a survey conducted by Bain & Company, only 1 in 26 unhappy customers will ever reach out about a negative experience with your brand. The rest will just churn.
That is, 96.1% of your customers won't bother filling out your NPS surveys if they keep getting transferred between agents every time they reach out.
2. Win new customers by word of mouth
According to research by customer success guru Esteban Kolsky, 72% of customers will share their positive experiences with a brand with six or more acquaintances.
On the other hand, 13% of your dissatisfied customers will go out of their way to tell 15 other potential customers to stay away.
With crowdsourced review platforms like G2, Trustpilot, Saasworthy, and Sitejabber, delighted customers can share their positive experiences where potential customers researching your brand can find them with a simple Google search.
A shorter average handle time will help you delight your customers and turn them into evangelists that sell your products by word of mouth.
3. Build brand loyalty with repeat customers
At the end of the day, optimizing handle times isn't about taking calls faster as much as it's about offering a customer-friendly experience that will bring them coming back to your business.
Speaking of which, 61% of SMBs report that more than half their revenue comes from their repeat customers, and over their lifetime, those customers bring in 1,000% of the value of their initial purchase. On a closer look, no matter how much you spend on winning new customers, you'll lose them all if you have a high churn rate.
On the other hand, reducing churn by 5% can increase your company's revenues by 75%.
Low AHTs and a customer-friendly support experience will make your customers stick with your business because they know that even if they should run into issues, it's going to get resolved quickly.
4. Shorten your sales funnel
Sales cycles can range from just under a month to over a year, depending on your industry, the number of stakeholders involved in the sales process, and your average deal value. Much of that time is spent on back-and-forth exchanges between your SDRs and your potential customers.
Optimizing your average handle time will help you accelerate your sales cycle so that deals are closed faster.
5. Increase your revenue and profitability
According to a report by Walker, 86% of customers are willing to pay more for a better customer experience, which includes among others, lower wait times getting transferred between agents on calls.
When you combine that with a strong retention rate, a shorter sales funnel, and the growing number of new customers finding your business via word-of-mouth marketing, it's no wonder why companies that prioritize the customer experience are 60% more profitable than those who don't.
5 Ways to Reduce Your Average Handle Time
Improving your average handle time will increase customer satisfaction, boost your sales, cut down on churn, and help you win new customers via word of mouth.
Here are five tactics that will help you reduce handle times without hurting the quality of conversations your SDRs and call agents have with prospects and customers.
1. Effective call agent training
A customer service training program is a powerful tool for teaching your call agents how to engage customers, guide conversations, connect with customers, and show empathy to win them over and solve their problems with less time on the phone.
Call center agent training can include everything from coaching agents on soft skills like active listening and empathy, and as much as providing templates for conversations, depending on why a customer is calling in the first place.
2. Create proactive customer support resources such as knowledge bases and FAQs
The biggest reason customer conversations drag on is that they can't find a way around their challenges on your website, help docs, or product documentation. For instance, Forrester Research reports that:
53% of US adult shoppers are likely to abandon a purchase if they can't find a quick answer to their question

Use of help or FAQs increased from 67% to 81% over three years (2012 – 2015), and that

Online forum/community usage jumped from 31% in 2012 to 56% in 2015
Looking at that data presents an interesting idea: customer self-service is preferred over calling a support center. Many of your customers and prospects will try to find an answer to their questions using your help documentation, FAQs, or any product content available.
Once set up, your customer reps can point callers to existing customer support resources instead of spending minutes trying to work out a solution. That alone will reduce your inbound call volume and slash your handle times.
Artificial intelligence and automation can be used to shorten the time your call agents spend on conversations through tactics such as:
AI-powered recommendations

analyze ongoing conversations and predict the right resource to help the agent assist the customer

Predictive call routing

uses

artificial intelligence

to match inbound calls from customers with the right customer rep, based on the issue the customer is facing, their mood, etc.

Automated call analytics

records the time each agent spends on conversations, including wrap times and any gaps during the discussion. This data can be segmented by agent to highlight those who need more coaching to reduce their handle times.

Conversational AI, i.e.

chatbots

can

help customers access self-service help without a human in the loop. Chatbots are programmed to interpret customer questions, offer them a wide range of suggested resources, and finally connect them with an agent if they still can't figure their issues out.

Emotional AI

tracks a customer's sentiment during a call by measuring data points like the pitch of their voice and the number of times the agent interrupts them —and it gives the agent instant feedback so they can be more empathetic with customers.
The aim of automating customer interactions isn't to completely remove humans from the loop. Rather, software can help your agents engage customers better and solve their issues faster.
4. Better call routing and prioritization
Most times, when support calls drag on and customers can't have their issues resolved, it's because the agent doesn't know enough about the issue, or the customer's account to provide the support they need.
That can be solved by routing calls to the right agent, based on the issue at hand, the agent's expertise, and other variables such as the account value, etc.
Routing calls can help eliminate back-and-forth between agents and customers by connecting them with customer representatives that have the background to help them from the get-go.
5. Continuously improve scripts by recording calls
Recording calls can provide a rich reference for coaching and training agents to help customers better. For instance, pulling up call analytics for a particular agent can show that their calls are twice as long as the average because they make a lot of breaks during conversations.
In that case, you can coach them to use a script closely to reduce the time they spend thinking up replies during a conversation.
Recording calls can also help with assessing what worked during particular conversations and working it into your training program to help other agents reduce their handle times.
Sum up all the time your customer support reps or call center agents spend speaking to customers

Add the time in-between calls spent on support duties, i.e. the wrap time

Divide by the number of calls taken per day to figure out how much time is spent handling each customer interaction on average.
Average handle times vary by industry, and according to a 2004 paper by Cornell University, range from just under five minutes to as high as 8:48 minutes.
Improve customer satisfaction
Win new customers by word of mouth
Build brand loyalty with repeat customers
Shorten your sales funnel
Increase your revenue and profitability
Whatfix can help reduce your AHT
Reducing your average handle times starts with equipping your customer reps and call agents to find their way around the tools they use.
That way, they can find the resources they need to help customers even faster.
Whatfix helps companies improve the customer experience by training your agents to serve them better and faster. Whatfix offers guided assistance inside your CRM, help docs, and FAQs and pops up at the right time to suggest how to better engage your customers.
By supporting your agents' performance, Whatfix can help you increase productivity and reduce average handle times without holding sales seminars every week.
Learn how Whatfix can improve your handle times by training your agents inside the apps they already use day-to-day.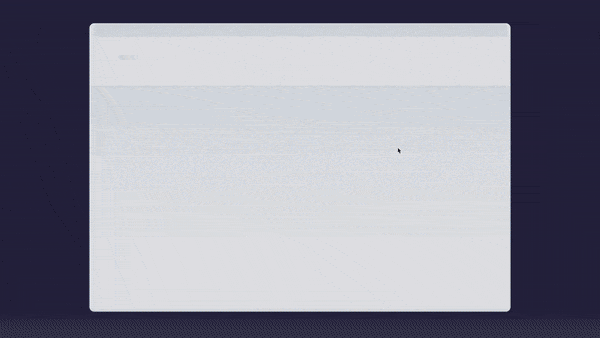 Above: In-app employee guidance created with the Whatfix Digital Adoption Platform
Whatfix's DAP empowers organizations with a no-code editor to create in-app guided flows, onboarding tasklists, pop-ups, tooltips, alerts, reminders, self-help wikis, and more to enable employees to use software better. Enable your employees to become proficient in new applications faster, create interactive process documentation, guide users through process changes, assist employees through infrequent tasks, and provide self-help performance support on your CRM, ERP, HCM, or any desktop, web, or mobile application.
Subscribe to the Whatfix newsletter now!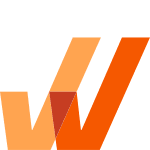 Request a demo to see how Whatfix empowers organizations to improve end-user adoption and provide on-demand customer support