Workflow shifters

: Customers would need to change their existing processes to get the most value out of your product. Without help, they're more prone to make mistakes while conducting new workflows and spend unnecessary time figuring out next steps.

Strategic value adds

: Your product is a complex and heavily customizable tool with best practices that help customers get the most out of their specific use case. Customer education aims to walk users through specific scenarios, like how to build detailed reports based on a set of pre-defined rules. 

Data-heavy systems

:

Enterprise software

with large volumes of data often has dedicated team members maintaining it, especially if groups of users are using the system regularly to input and act on data. Customer education is beneficial here to document processes for consistency, quality assurance, security, and more. 

Team or role-specific

: Some software can be used differently depending on the job function it serves. You can reduce confusion across each team by creating role-specific content educating customers about their respective workflows and available features. 

Feature one-stop-shop: If your product is a hub for a specific category or business function, you'll likely have an entire set of features. Customer education helps you clearly define functionalities and product updates so teams can make the most of their product experience without getting overwhelmed by information. 
Subscribe to the Whatfix newsletter now!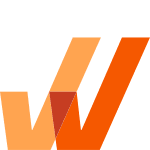 Software Clicks With Whatfix
Whatfix's digital adoption platform empowers your employees, customers, and end-users with in-app guidance, reinforcement learning, and contextual self-help support to find maximum value from software.