Conga is a contract lifecycle management software that helps sales, legal, procurement, and finance teams to:
Generate documents, policies, and quotes from templates or pre-made libraries

Negotiate contracts easily

Speed up the contracting process, collaborate with teammates, and sign contracts faster

Automate invoice and billing

Integrate with your ERP to assist the revenue recognition process
Whether you're trying to help your legal team build better workflows to review and approve contracts; or empower your SDRs to get contracts signed faster; or reduce bottlenecks in your billing workflow, Conga has a solution for it. 
But that all-in-one focus means that Conga is far too complex for you to DIY in-house developers to own the software implementation process. You need guidance to understand how Conga's different features work and how to integrate them with your existing revenue lifecycle stack.
This article will help you understand the Conga ecosystem, how to implement Conga in a growing enterprise, and some of the challenges you'll face along the way.
What are the best strategies for organizations to successfully implement Conga?
Establish a change management plan
Use task lists and walkthroughs to guide users and track learning progress
Offer contextualized user training with Whatfix's user segmentation
Encourage and act on feedback
Provide self-help end-user support
8 Steps for Successfully Implementing Conga
While an enterprise software implementation project is vast, complex, and contextual to every organization, there are still IT best practices for integrating new technology into your company's processes and workflows.
Here are eight steps every organization must take to successfully implement Conga:
1. Determine your business needs and requirements
Before you invest in a contract lifecycle platform like Conga, you need to first determine your use cases to understand where Conga can help you, including:
Managing the

contract lifecycle process

Simplifying sales relationships and

vendor management

with eSignature software

Automating document generation with pre-built and custom templates

Integrating Conga with your existing sales suite (e.x., Salesforce) so you can optimize key touchpoints from proposals to renewals
Depending on your exact business needs, you'll need to align with specific business units and stakeholders to understand the requirements of your Conga implementation – from custom tasks, admin setup, IT goals and governance, and onboarding.
2. Choose the Conga solution that aligns with your business needs and goals
At its core, Conga is more of an ecosystem than just a single product. The solution you opt for should depend on your use cases, company size, and growth targets.
For instance, if your existing sales process lives inside Salesforce, you can opt for Conga's catalog of add-ons to help you unleash the power of Salesforce inside your sales operations, from quote-to-contracts.
Likewise, if you're adopting Conga's CLM capabilities for your legal department, Conga can help you draft Master Services Agreements and Non-Disclosure Agreements, reduce manual editing with pre-approved contract clause libraries, and automate the vendor contract process with document generating and reusable agreement repositories.
3. Plan and design the implementation, including defining the scope, timeline, and budget
After you're certain that Conga will make specific operations within your organization more efficient, you need to frame the cost factor by asking questions such as:
How much will it cost? Conga has different prices for various product verticals—determine which options you need and calculate how much they'll cost annually. Likewise, factor in training, maintenance, and assistance costs on an ongoing basis.

How long will it take us to implement it?

Which part of our existing operations will be subject to change? What arrangements are we going to rely on in the interim?
4. Prepare your data for Conga by cleaning and organizing it as needed
Before exporting your data to Conga, you need to make sure you remove any duplicates, fix structural errors (in databases), remove any unwanted outliers and exceptions, and account for any missing values before making the switch. Depending on your prior solution, you may need more extensive developer resources to clean and migrate your data over.
5. Configure Conga to meet your business requirements
Here's where integrations, third-party customizations, and custom applications come in. For instance, if you want to generate and manage documents inside Salesforce, you'll need to install the Conga Composer add-on. At the same time, you can also connect Conga with Slack or Microsoft Teams (using Tray, Zapier, or Make) to receive notifications and real-time alerts inside the tools you already use.
6. Test the configuration to ensure everything is working properly
After each integration or configuration you complete, you need to run it through a QA sequence to ensure it works like intended, has redundant fallbacks in case of errors, and can withstand high-volume usage when you scale it to the rest of your organization.
7. Train your employees on how to use Conga effectively
Conga has a product documentation center, while third-party partners and training solutions like Salesforce, igmGuru, Course Hero, and HKR Trainings offer both free and paid learning experiences you can share with stakeholders across your organization to help them understand the Conga ecosystem and how it interacts with the products they already use.
However, these learning platforms won't provide a contextual experience to your team members; as mentioned earlier, every Conga implementation is unique and complex. To properly onboard and train your employees, you'll need a digital adoption platform (DAP) like Whatfix to create in-app guidance like interactive flows, guided tours, nudges, tooltips, task lists, field validations, and more.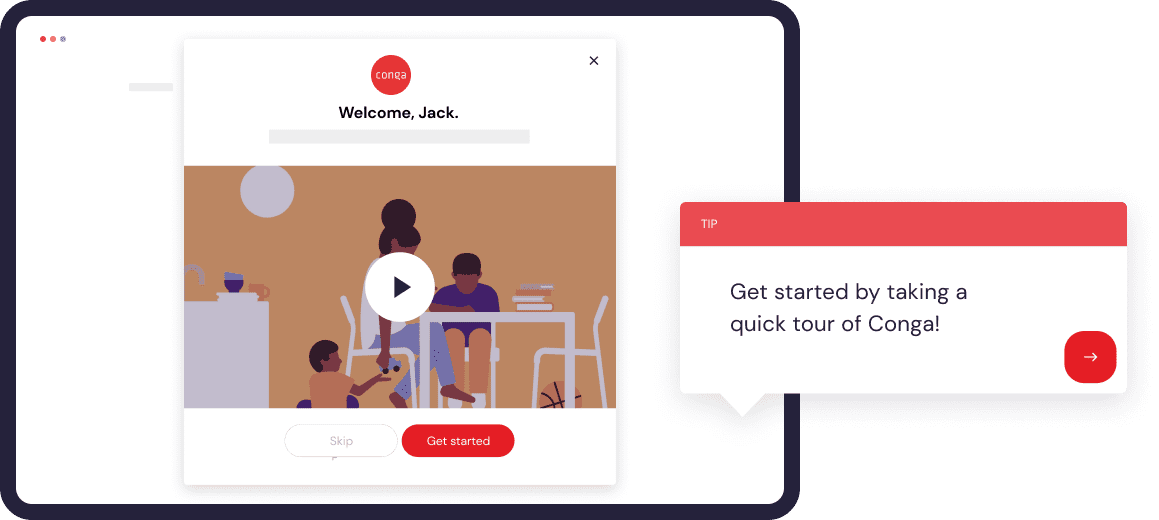 With a DAP like Whatfix, IT teams, and business leaders are empowered with a no-code tool to create contextual onboarding and continuous in-app guidance designed for specific teams and individual users inside your organization. Through userization (i.e., creating software experiences designed for individual end-users), organizations can enable their employees to become more productive and efficient and ultimately help enterprises achieve true technology ROI.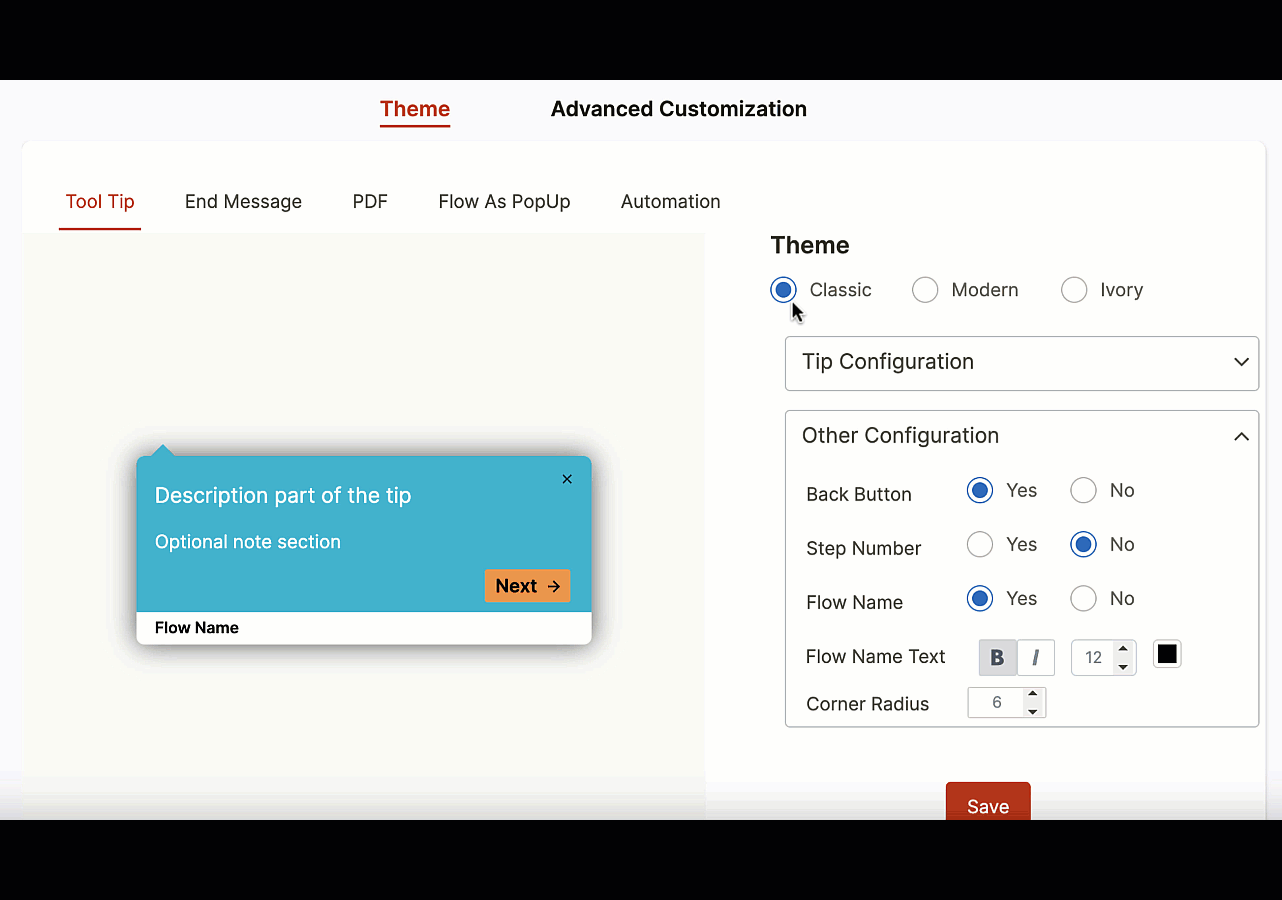 8. Continuously evaluate and optimize your use of Conga to ensure maximum efficiency and ROI
From time to time (e.x., quarterly), you need to hold feedback sessions with your stakeholders to understand if and how Conga has transformed their workflow, made them more productive, or limited their ability to work at peak capacity. That feedback will help you understand the ROI Conga has generated and where it might need tweaks and further customization to help your team use it to its full capacity.
You should also actively collect end-user behavior analytics to understand how your employees engage with and adopt Conga. Basic usage activity like logins and generic employee feedback can provide a baseline for you, but with an analytics tool like Whatfix, IT teams can track custom events, map user journeys to understand if tasks and workflows are being followed properly, build user cohorts by business unit or end-user type, and more.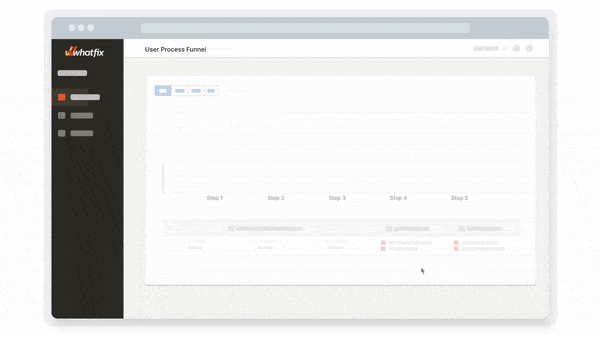 3 Challenges of Implementing Conga
1. Technical expertise and complexity
Conga is a complicated piece of enterprise technology—it's hard to set up on your own, and you'll often have to depend on third-party vendors like akaCRM that can charge a $12k implementation fee (excluding Conga licenses). Whether you're a mid-sized scaleup or a multi-billion-dollar enterprise with thousands of employees, Conga requires a massive initial investment to get it off the ground and an equally tasking technical expertise to keep the platform working as intended.
2. Integration and customization
After purchasing your initial Conga licenses for your entire team, it's still not going to work as you expect out of the box. Instead of a pay-once model, Conga's features are unbundled into bits and you have to pay for each one to integrate them with the rest of your stack.
For instance, on Salesforce Appexchange, the platform has over eight Salesforce add-ons, including Conga CPQ, Composer, X-Author for Excel, Conga Grid, Conga Invoice Generation for Salesforce Billing, Conga Orchestrate, and Approvals, all of which cost $20 to $40 per user, per month. If you purchase, let's say, six of these add-ons at a mid-point price of $30 per user per month, it will cost $216,000 annually to deploy across an organization of 100 users.
Integrating Conga with your existing stack can also be technically challenging, especially if you don't have in-house engineers to handle Conga's clunky interface and often unintuitive features.
3. Training and end-user support
Conga has online learning resources that you can use to navigate the product—although all their users don't agree it's the most effective learning channel. Or, as a particular customer review puts it, "training has been minimal [and] most of what we learned has been through YouTube videos. The support team has been mediocre at best."
If you don't budget for premium, high-ticket support, Conga can leave you stranded.
With a DAP like Whatfix, organizations can empower their employees with an on-demand, self-help end-user support strategy. Whatfix integrates with your knowledge repositories, IT support portal and process documentation, and third-party repositories like Conga's online resources to bring all this training, learning, and support content directly into your Conga interface with Self Help.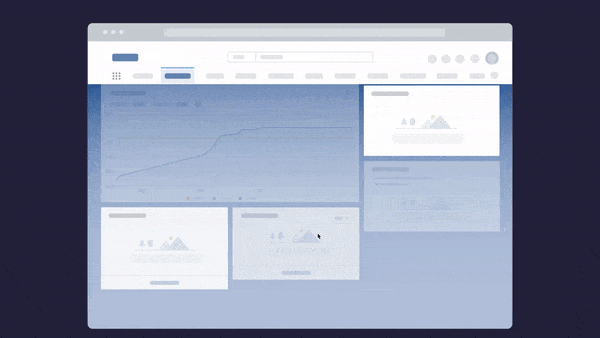 Whatfix Self Help auto-populations with contextual help content depending on where end-users are inside Conga, and employees can search for any contextual issue with Self Help's search functionality. It also collects data on the most popular searches to help you identify friction spots in your Conga workflows, as well as spot new support documentation and training resources you need to create to build better knowledge.
5 Ways to Drive Conga Adoption
Post-implementation, you'll need to monitor the adoption of your new Conga investment. Here are five steps you can take to ensure your employees are empowered to overcome adoption and implementation challenges.
1. Establish a change management plan
A change management plan serves as a step-by-step framework for adopting a new process or tool, or making wide-ranging organizational changes—in this case, implementing Conga across your organization.
To successfully pull off your Conga implementation, you need to engage your team members all through the six stages of the change management process, namely:
Preparing for change—engage with stakeholders and explain why you're switching to Conga instead of Juro, DocuSign,

Icertis

, SAP Ariba Contracts, or some other contract lifecycle management solution.

Create a vision for change—how will Conga fit into each stage of your contract lifecycle process?

Implement changes—once you achieve consensus on how Conga will influence each stage of your contract lifecycle management, you can implement it

Embed and solidify changes

Review and analyze—Integrate with the rest of your sales stack and customize to suit your stakeholders' use cases.
2. Use task lists and walkthroughs to guide users and track learning progress
Onboarding task lists break down the introductory steps users have to complete to learn how a product works into checklists so they can self-track their progress, go through the onboarding process in an orderly fashion, and learn how different features work.
Guided walkthroughs use an animated interface and UI highlights to point out features and on-screen elements, and prompt users to complete specific actions. This functionality can be used to teach users how Conga's different features work and how to navigate the product. With Whatfix, easily create branded in-app task lists and guided flows with a no-code editor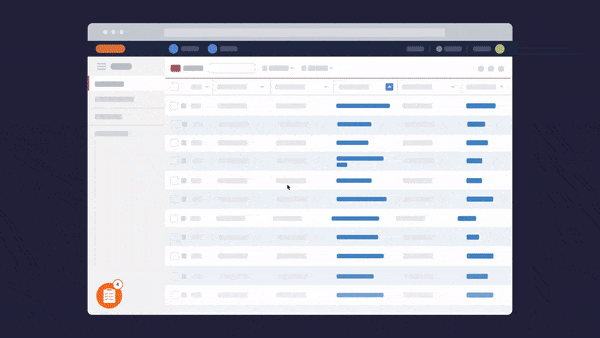 3. Offer contextualized user training with Whatfix's user segmentation
A contract lifecycle platform like Conga isn't exclusively designed for general counsels (GCs) and internal lawyers—in fact, it serves as a single source of truth for everything involved in the contract management process, including vendors, partners, salespersons, and procurement teams.
As a result, your onboarding & implementation process won't be maximally effective if you roll out a one-size-fits-all onboarding experience. You need to segment users into different buckets and build role-specific learning experiences that focus on helping them maximize Conga in that role.
With Whatfix's segmentation capabilities, you can build different end-user cohorts depending on their team or role to help you create personalized, contextual in-app guidance for each user.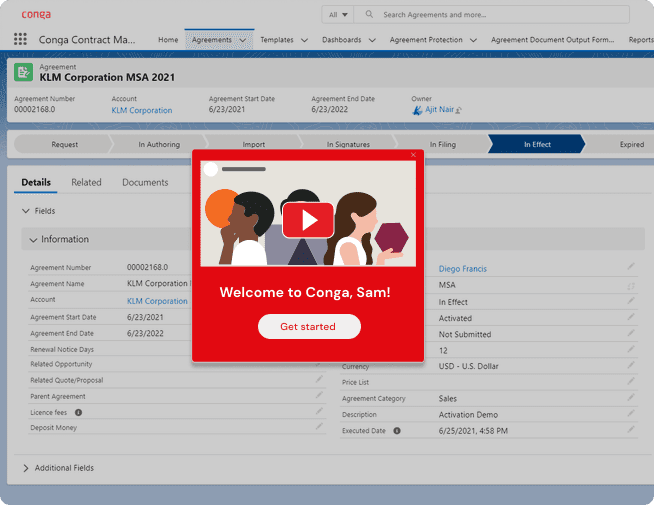 4. Encourage and act on feedback
Don't try to make your Conga deployment work by all means, without any changes—listen to your team to understand where it fails to meet their expectations. Using that feedback, you can build more effective training materials that address those concerns or integrate Conga with third-party tools to solve those bottlenecks automatically.
With Whatfix, you can collect in-app Conga feedback right in its interface. Whatfix's no-code editor allows teams to create native, branded feedback surveys – enabling real-time feedback.
5. Provide self-help end-user support
Create a library of self-help resources your employees and partners can access easily to troubleshoot Conga, complete processes, and resolve errors without contacting IT. Integrate this inside your Conga application with Whatfix Self Help and provide self-help support for your end-users at the moment of need.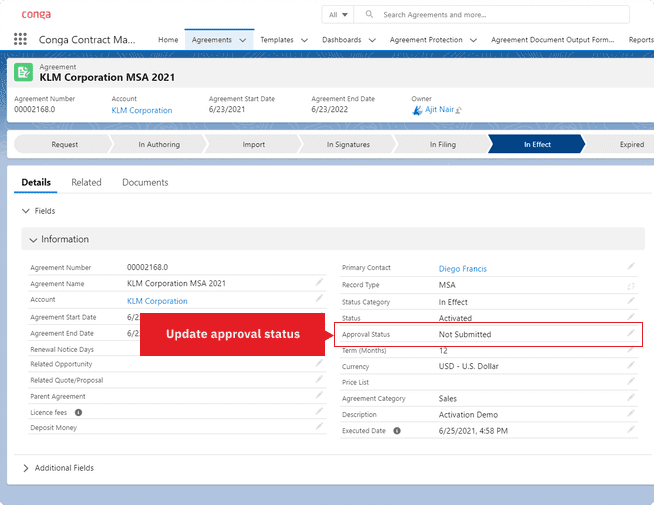 Software Implementation Checklist
Download your copy of FREE software implementation checklist for your new software application implementation project.
✓ Thank you, the checklist will be sent to your email
Accelerate Your Conga Implementation with Whatfix
Whatfix is an all-in-one digital adoption platform for enterprises. Our guided learning experiences will help your entire organization embrace Conga using learning aids such as:
A self-help content library embedded on your Conga dashboard, where users can search through explainers, videos, and product documentation to help them resolve issues

Guided onboarding flows customized for each user based on their role

Onboarding checklists

and step-by-step walkthroughs

Tooltips

and

UX hotspots

that expand to offer contextual information

End-user analytics to understand engagement, adoption, and usage
Learn how Whatfix can help you accelerate your digital transformation by coaching your employees to get more out of Conga through customized onboarding and guided learning experiences.
Dive deeper with more IT optimization content.
Are you looking to become a more data-driven product manager? Explore our product analytic-centric content now. Whatfix is a digital adoption platform that provides organizations with a no-code editor to create in-app guidance on any application that looks 100% native. With Whatfix, create interactive walkthroughs, product tours, task lists, smart tips, field validation, self-help wikis, hotspots, and more. Understand how users are engaging with your applications with advanced product analytics.
Like this article? Share it with your network.
Subscribe to the Whatfix newsletter now!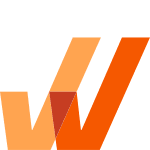 Software Clicks With Whatfix
Whatfix's digital adoption platform empowers your employees, customers, and end-users with in-app guidance, reinforcement learning, and contextual self-help support to find maximum value from software.