Traditionally, enterprises usually have an extremely chaotic contract lifecycle management process, using tools and processes that are not designed for the degree of speed and visibility required in the contract lifecycle: draft contracts in Word, send them back and forth for edits, comments, and negotiations, try to figure out which version is the latest.
At that pace, it can take months from when you close a deal until you sign a contract.
A contract lifecycle management tool like Icertis makes it easy to draft contracts quickly using a template, collaborate on it with colleagues across departments, negotiate changes and edits, and get them signed in record time.
Whether you're judging by ratings on G2, TrustRadius, or Software Advice, Icertis ranks highly among contract management platforms because it's a more comprehensive product that's designed with growing enterprises in mind.
This article will help you understand how Icertis works, how to manage the implementation process, train your team, and provide the ongoing support your organization needs to adopt and use the Icertis Contract Intelligence platform comfortably.
What are the best practices for implementing Icertis?
Assemble a CLM change and implementation team.

Create an IT requirements roadmap.
Define short and long-term Icertis goals.
Map and redesign your contract management business processes.
Announce the Icertis change and why it's happening.
Create employee training and support content to drive Icertis adoption.
Ask for feedback and track end-user adoption with analytics.
Use this feedback and data to refine your adoption strategy.
Icertis is a contract lifecycle management (CLM) software designed with enterprises in mind. It is a single source of truth where enterprises can create, negotiate, sign, renew, and analyze their contracts digitally. Think of it as Dropbox, Google Workspace, or Microsoft Office, but in this case, it's a cloud-based workspace where enterprises users can:
Create contracts from scratch or with a pre-built template

Coordinate with teammates to suggest edits and negotiate contract terms.

Share, sign, and send contracts and documents on desktop and mobile devices.

Build contract workflows that automatically loop in the right decision maker at each stage of the contract lifecycle.

Track changes to their contracts with alerts, version history, and viewer tracking.

Integrate with third-party applications like Workday, Coupa, and Salesforce to speed up contract creation with rule-based workflows.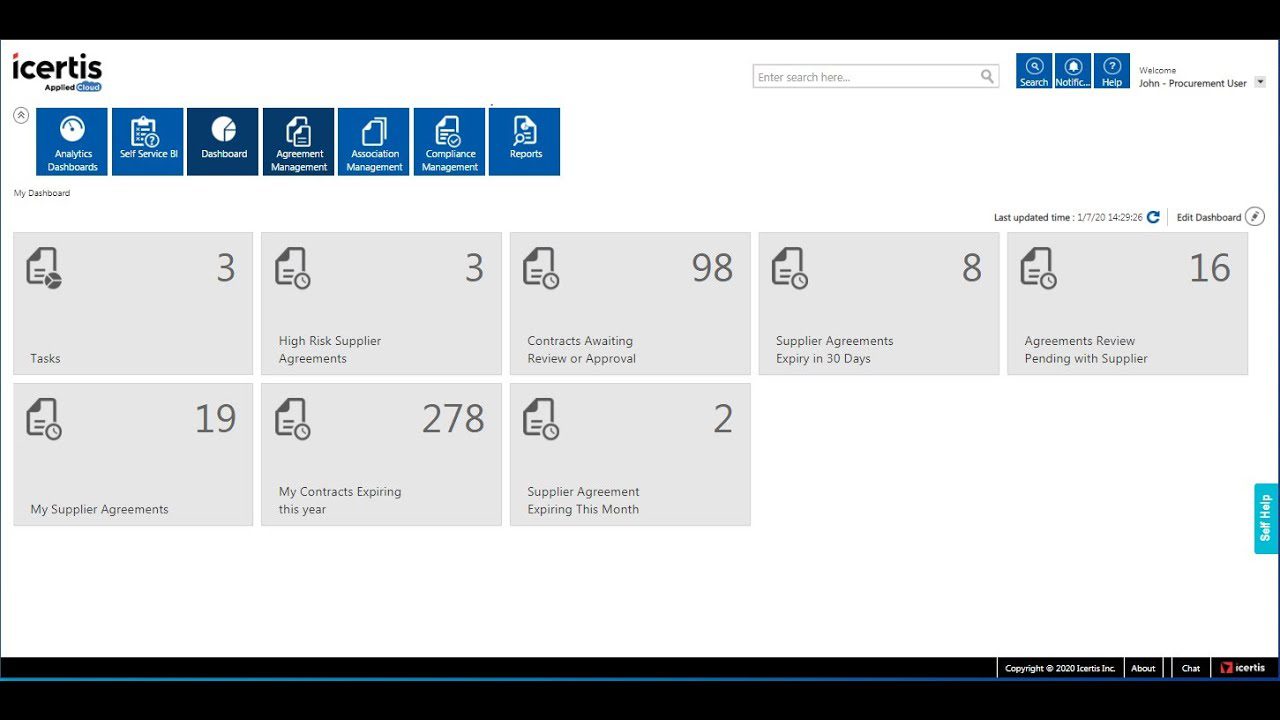 By every measure, Icertis is a more comprehensive platform, compared to alternatives like DocuSign and HelloSign. But the degree of functionality it offers can be challenging to navigate, especially if you're switching from sharing DOCX or PDF contracts via email, or just drafting out your contracts in Google Docs.
Compass Group Drove Icertis Adoption & Accelerated Its Contract Turnaround Time With Whatfix
8 Tips for Successfully Implementing Icertis CLM
Managing an Icertis deployment can be tricky, and you need to coordinate with Iecrtis' experts, an implementation partner, and your IT team to help you export your contracts, templates, supplier information, and standard contract terms seamlessly.
1. Assemble a CLM change and implementation team
A contract management implementation team should include stakeholders, both within your company and outside (i.e. consultants and third-party partners) who're involved in the contract lifecycle and have the skills, experience, and perspectives on how to design your Icertis deployment to make the most of the platform.
A change implementation team will help you determine a deployment strategy, choose the best partners to help you manage the switch to Icertis, leverage their experience to make data-driven deployment decisions, and ensure the deployment goes ahead as planned.
Among others, a CLM change implementation team might include Icertis implementation partners & third-party consultants, contract managers, general counsels, technical leads, etc.
2. Create an IT requirements roadmap
Similar to a product roadmap, an IT roadmap serves as a blueprint for how you intend to manage your switch to Icertis step-by-step. A requirements roadmap plots your organizational goals against a timeline and the action items required to deliver them.
3. Define short and long-term Icertis goals
Why are you switching to Icertis, away from your existing system (that probably works passably well)? Enterprise digital transformation projects notoriously run behind schedule and over budget and, according to McKinsey, an estimated 70% of digital transformation projects eventually fail.
It often happens when a digital transformation project doesn't have a clear scope—the company is either jumping on the digitization bandwagon or it has become one executive's pet project. The surefire way to keep an Icertis deployment is to clearly define your goals and targets, such as:
Create end-to-end

process documentation

for creating, reviewing, and approving contracts.

Eliminate manual back-and-forth and speed up the contract lifecycle.

Get at least 75% of our contract management stakeholders to switch their workflow to Icertis over the next three months.

Maintain a single source of truth for all contracts, quotes, templates, etc.

Set up integrations with our sales stack (e.g., HubSpot, Salesforce, Insightly, NetSuite, etc.) to automatically generate and adjust quotes when prospects complete certain actions.
A clear breakdown of your short and long-term goals will help you keep your Icertis deployment on course, avoid scope creep, irrelevant customizations, and over-budget expenses.
4. Map and redesign your CLM business processes
What does your current contract lifecycle process look like? Your CLM business process refers to the sequence of steps your contract team (and associated stakeholders) takes from when a contract is requested until it's signed, renewed, or eventually disposed of after it runs its course.
When you switch to Icertis, you will realize that:
certain stages of your CLM process become redundant or are automated away by the functionality the Icertis Contract Intelligence offers, while

some other features Icertis offers are not accounted for in your existing workflows.
So, you might want to remap your CLM process, eliminate redundant steps, insert new workflow stages, automate as much as possible, and fix any bottlenecks you encountered previously to avoid a backlog of contracts or quotes piling up at any stage of the contract lifecycle.
5. Announce the Icertis change and why it's happening
According to McKinsey, 70% of digital transformations fail, mostly because employees and stakeholders don't get behind the initiative. Poor communication between an organization's management and their juniors can slow a rollout by 300%, especially in enterprises where stakeholders tend to be cautious with change.
To speed up the pace of your Icertis rollout, you need to communicate with your organization's end-users to help them understand (a). Why you're switching to a new contract management platform, i.e., how Icertis will simplify their workflow, and (b). How they can assist to make the rollout successful. It'll help you get buy-in for the deployment and motivate your employees to participate in the adoption process at full throttle.
You can announce the switch on your workplace's intranet, your employee social network, Slack, etc.
And don't settle for a few bland paragraphs of soulless corporatespeak either: actually explain how Icertis will help your sales & legal teams manage contracts in one source of truth, negotiate deals faster, and keep track of edits, comments, and suggestions without creating six different versions of the same document.
6. Create employee training and support content to drive adoption
The Icertis Contract Intelligence platform offers more than a cloud-based e-signature platform (e.g., HelloSign, DocuSign, or Signaturely) where you can share and sign contracts, quotes, and from. It's designed to help enterprises keep track of contracts, improve compliance, automate repetitive tasks, and shorten the contract lifecycle with rule-based workflows.
Unlike a consumer SaaS platform users can figure out in one afternoon, Icertis is a full-stack legal tech toolkit with a wider range of use cases and employees might feel overwhelmed with the lineup of possibilities it offers. To help smoothen the learning curve, you can:
Create a searchable library with helpful product docs, explainers, and videos that explain how to navigate the Icertis UI.

Use a

digital adoption platform

like Whatfix to create in-app guidance and to embed your support library inside your Icertis dashboard so that users can toggle a key to search for answers, browse FAQs, and escalate serious issues without leaving whatever page they're viewing. Whatfix is the official digital adoption

partner of Icertis

.

Take advantage of the Icertis Contract Intelligence Academy to train your stakeholders and introduce them to the platform. Icertis Academy offers training programs, courses, and certifications designed to teach users and ICI developers how to author and edit contracts, understand agreement workflows, integrate with third-party applications, write custom code, etc.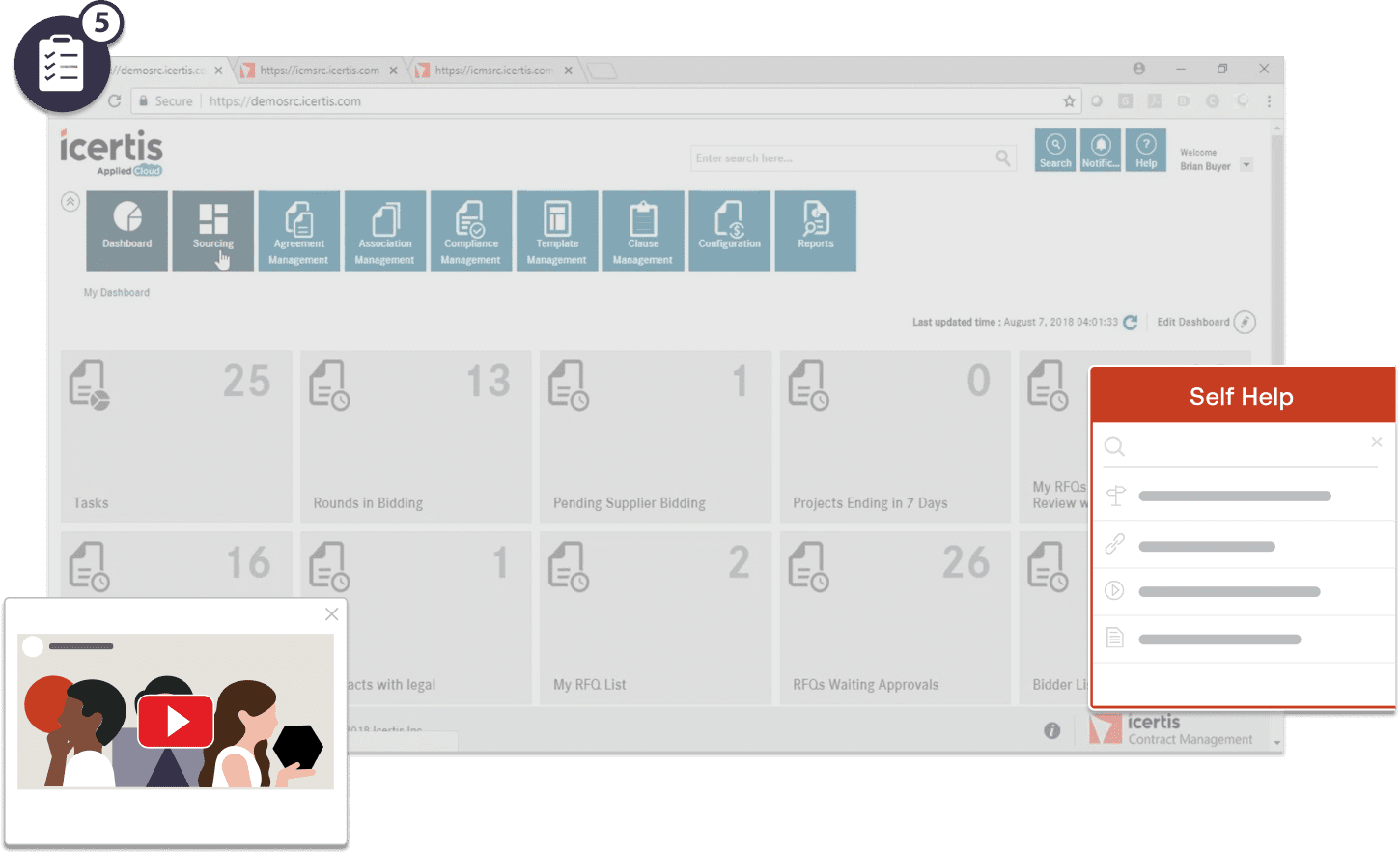 Above: With Whatfix, create in-app guidance, self-help wikis, task lists, pop-ups, field validations, and more – all right inside your Icertis application. This moment of need support provides contextual nudges to empower your end-users to fully adopt Icertis, enabling organizations to achieve their digital transformation.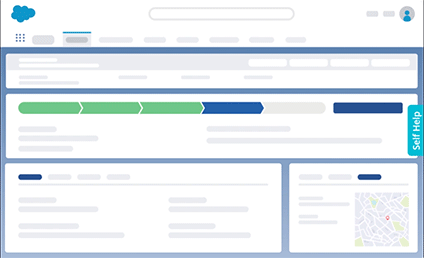 Create in-app flows, task lists, self-help wikis, pop-ups and more on Icertis with Whatfix.
7. Ask for feedback and track end-user adoption with analytics
With your rollout in motion, it's important to track uptake rates and understand how your stakeholders are using Icertis as part of their day-to-day workflow. Basically, you need to ask questions such as:
What percentage of our new contracts are created and signed in Icertis?

How fast is our contract lifecycle? Is it faster or slower than our previous setup?

How quickly can you find help when you need it? Does the search widget embed in your dashboard work? Does it generate results relevant to your queries?

Which parts of the Icertis user experience are hard to navigate?

On a scale of 1 – 10, how navigable was the onboarding process? Do you feel it taught you enough to use the platform confidently?

What features do you miss from our previous contract lifecycle tool (or workflow)?
More than just asking the right questions, a product analytics tool like Whatfix can help you capture event data to understand how many of your users are interacting with Icertis and how much they're using it.
Behavior analytics data can also shine a spotlight on underutilized features, product resources and those users ignore entirely.
With a DAP like Whatfix, organizations are able to see how different roles are adoption and engaging with Icertis, identify features and processes that are (and aren't) being used correctly, improve friction points in the application's user flow, understand where employees need more Icertis support, and more.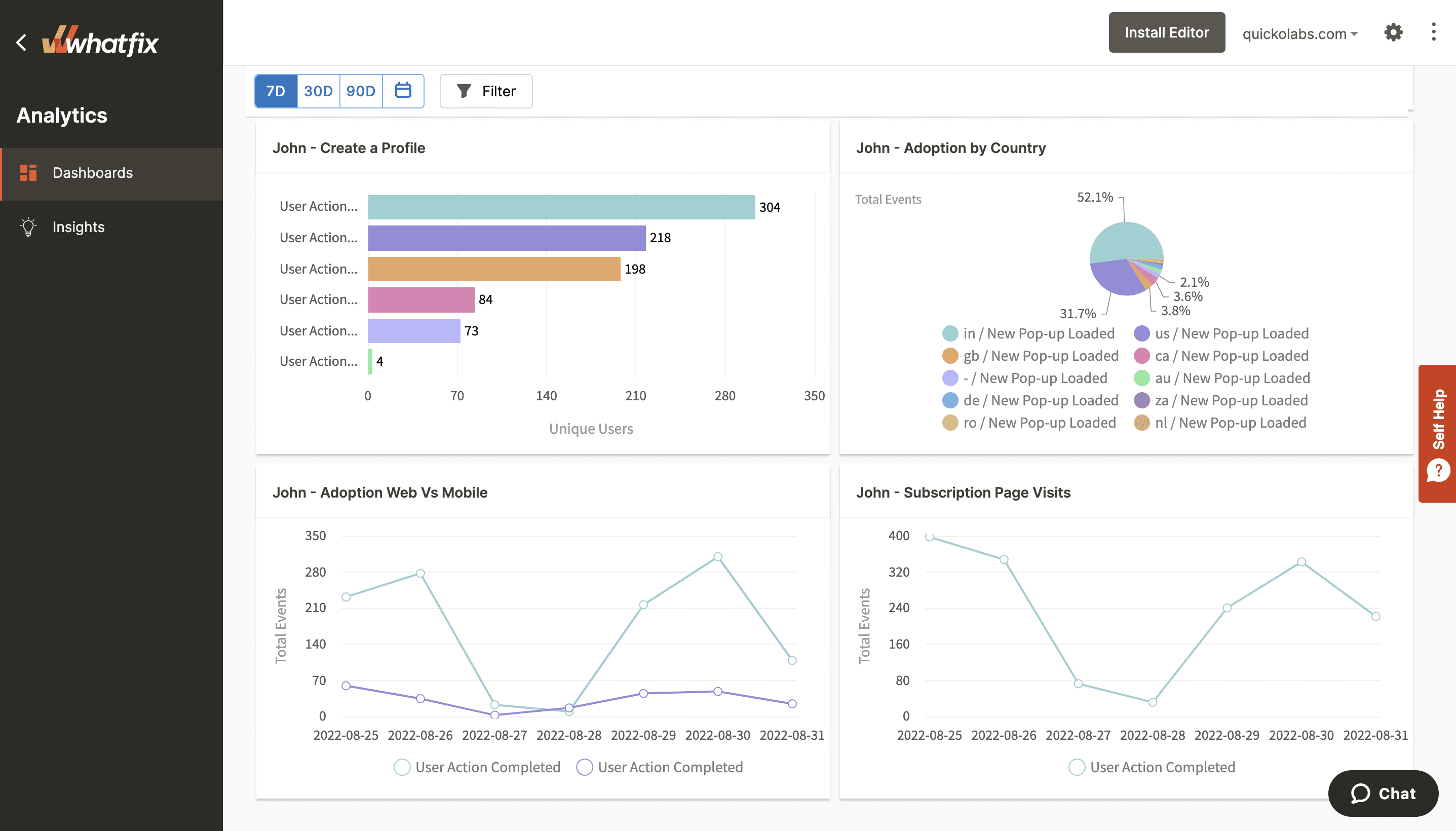 8. Use this feedback and data to refine your adoption strategy
Using the feedback from your company's end-users, you can either double down on your Icertis user adoption strategy or modify it to create more helpful learning resources, roll out accessible adoption programs, and let users learn at their own pace.
Enrich your library with shorter, bit-sized videos that explain FAQs, UI elements, and Icertis features quickly, instead of long-winded webinars and product docs

Build

step-by-step guides

and walkthroughs that demonstrate how Icertis works using animations, GIFs, and flows

Add context to ambiguous buttons and elements inside your Icertis UX using

hotspots

and

tooltips

that users can expand to see helpful information

Create personalized onboarding flows that show different users unique content depending on their role—a general counsel, an SDR, and a contract manager might all be part of your contract workflow but they'll pitch in at different stages. Each role needs a customized onboarding experience so they can realize value from your product faster.

Make your onboarding experience optional so that users who're experienced with Icertis can skip some or all of it

Build a library of templates or 'empty states' (i.e., elements without content) to give contract authors some raw material to start the contract authoring process inside of starting from scratch

Use in-app messaging and notifications to nudge users about pending actions and highlight features they may not be using

Keep logging event and behavior analytics data to help you improve your Icertis experience
Drive Icertis adoption across your organization with Whatfix's in-app guidance and on-demand support
Whatfix helps enterprises adopt SaaS applications seamlessly, using in-app guidance and custom content libraries that users can access on-demand. Whether you're switching from Ironclad or Linksquares or you're new to CLMs, our product is designed to help enterprises:
Embed content libraries inside your Icertis dashboard so that users can find helpful articles, product docs, FAQs, explainer videos, and guides, without leaving the page they're viewing

Guide users through the Icertis experience using step-by-step flows and personalized product tours that are tailored to their role and unique use cases.

Highlight unused features and provide contextual information using hotspots and tooltips.

Localize product resources and articles into 70+ languages.

Track engagement rates with login tracking, pageviews, and feature usage.

Design onboarding experiences without writing code, using our no-code editor.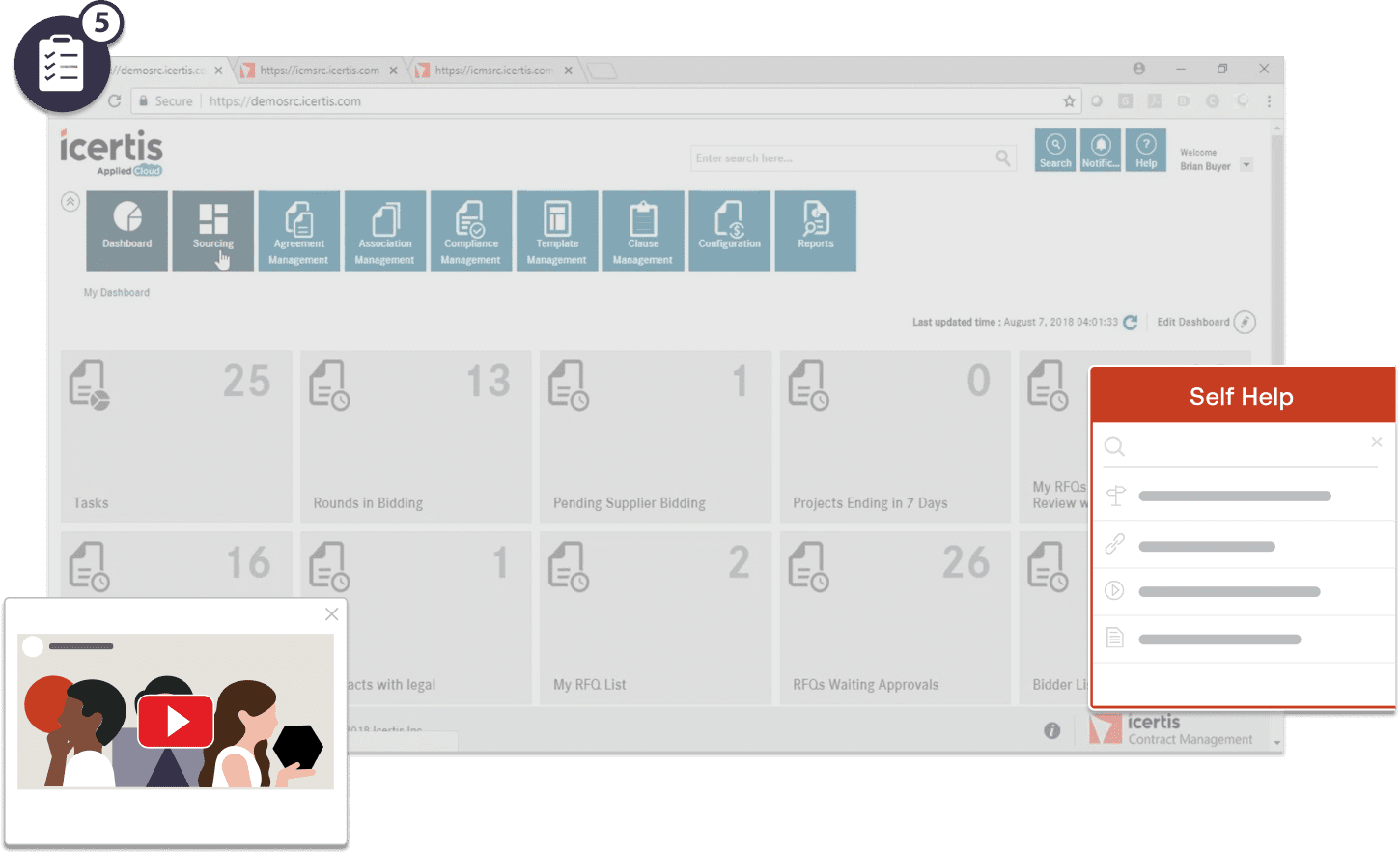 As a full-stack contract lifecycle management platform, navigating the Icertis user experience can be overwhelming, especially when you have a huge organization that needs to make the switch at once.
Whatfix simplifies Icertis adoption by letting different users learn at their own pace, with customizable experience tailored to suit their needs.
Compass Group Drove Icertis Adoption & Accelerated Its Contract Turnaround Time With Whatfix
Like this article? Share it with your network.
Subscribe to the Whatfix newsletter now!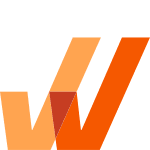 Software Clicks With Whatfix
Whatfix's digital adoption platform empowers your employees, customers, and end-users with in-app guidance, reinforcement learning, and contextual self-help support to find maximum value from software.