COVID-19 highlighted the importance of digital innovation for organizations to become ready for future challenges. 
However, even before the pandemic, enterprises invested millions of dollars into digital transformation projects to maintain relevance in their niche, meet evolving customer needs, and plan for the future. However, the research suggests that: 
70%

of all digital transformation initiatives fail due to employee resistance and lack of support from management.

Only 16% of employees said that their company's digital transformation efforts improve their performance or are sustainable. 

Only 8% of global companies achieve their targeted business outcomes from their digital transformation investments.
Why? 
Digital transformation is more than just adopting new software, technologies, and efficient business processes. It's an innovative way of completing your core processes.
Organizations must confront complex digital transformation challenges before, during, and after the change implementation. To overcome these barriers, all organizations – from non-profits to enterprises – must first understand the concept of digital maturity.
What Is Digital Maturity?
Digital maturity is an organization's ability to take advantage of the opportunities that new technology presents quickly. Digital maturity is a model that can predict digital transformation failure or success, as it focuses not only on an organization's ability to implement new technology and software but also on its people, culture, processes, and so forth for a holistic approach to digitalization.
Digital maturity takes into account organizational health, including:
Digital literacy across its workforce

IT resources

Culture

Demographics

Compliance and regulation

Technology and software stack

Employee learning and development

initiatives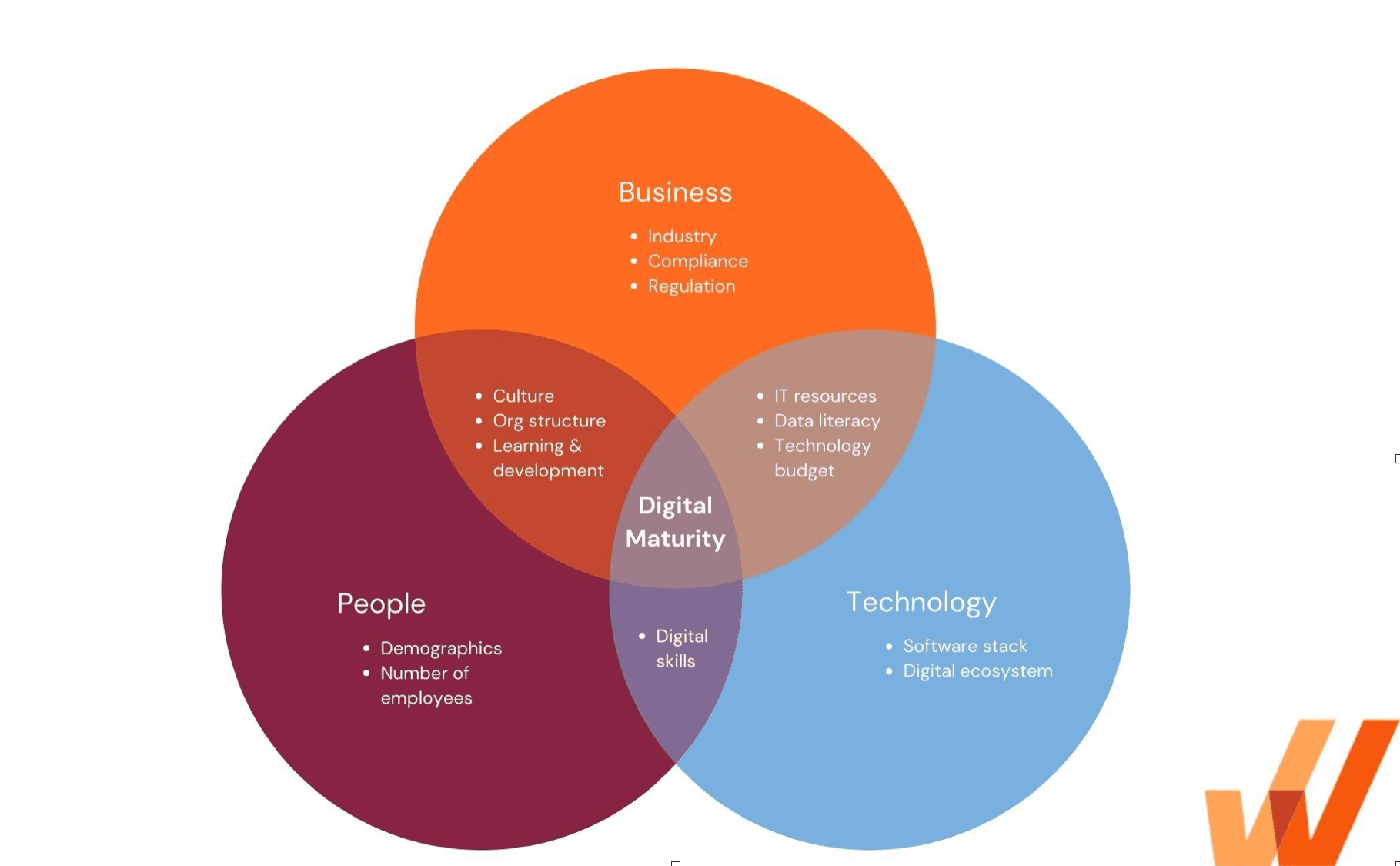 For example, the COVID-19 pandemic forced organizations to embrace digital changes such as remote work and digital selling for their survival.
How Does Digital Maturity Influences Digital Transformation
Digital maturity drives digital transformation initiatives as it measures an organization's preparedness to understand and adapt continuously to evolving customer demands created by ongoing technological change. 
The companies with a higher (digital) maturity level get better business results since they benefit from their past investments and increased digitization, resulting in superior offerings, processes, vision, and culture.
Organizations with higher digital maturity realize 3x higher revenue growth than those with low maturity.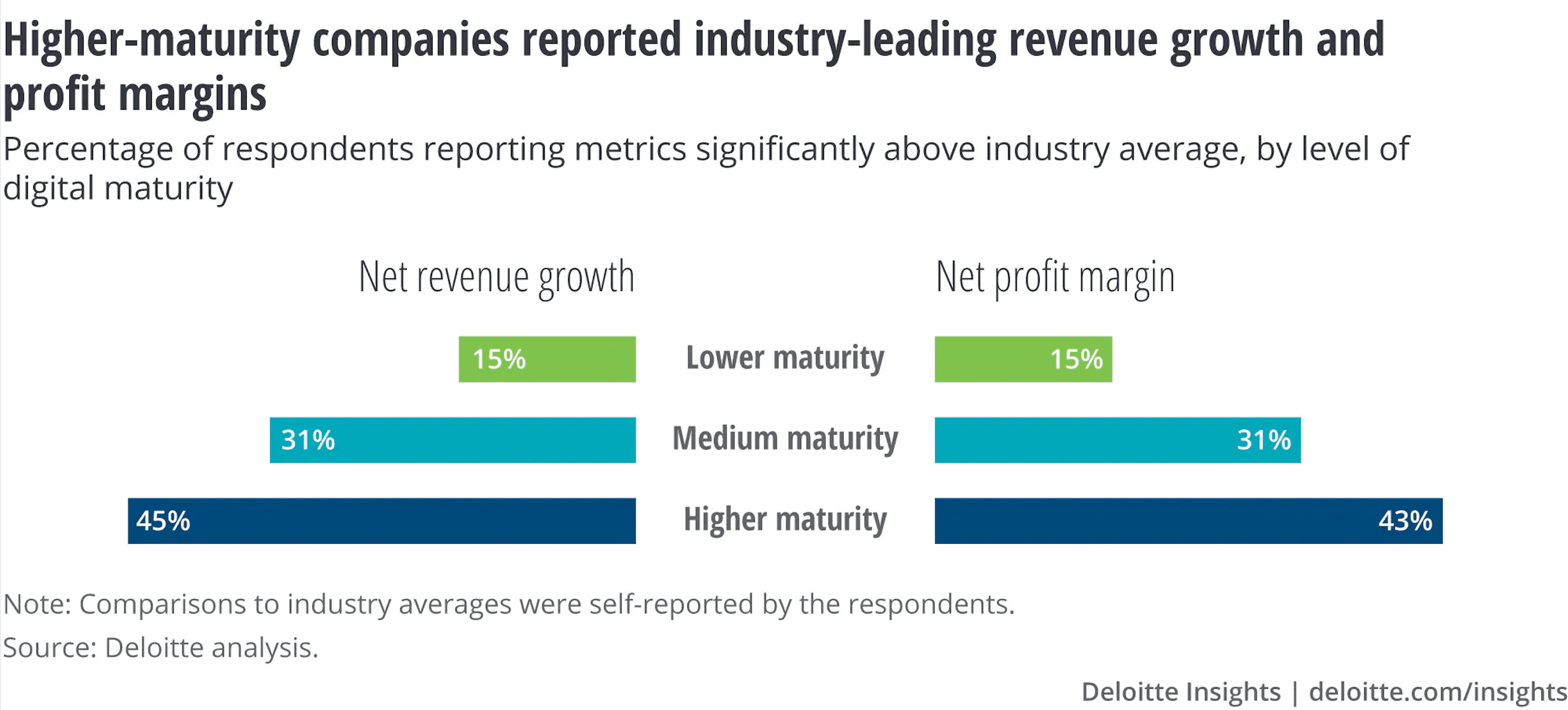 In addition to revenue, here are a few of the additional benefits of digital maturity:
Higher Efficiency:

Digital maturity leads to more efficient business processes. For example, insurance giant Guardian Life was able to cut costs and enable a more

agile approach to change management

by migrating more than 200 applications to the public cloud. 

Improved Product Quality:

Digitization provides valuable data points for deriving actionable insights. For example, Rolls-Royce analyzes sensor data from the jet engines it produces to improve its fuel efficiency and increases safety by predicting upcoming repairs. 

Customer Satisfaction & Delight:

Digital maturity goes a long way in delivering a unified customer experience to offer personalized recommendations. 

Employee Training & Engagement: Transformation initiatives often require reskilling and upskilling of employees to make them digitally savvy. Organizations explore different employee training methods to help their workforce explore alternative roles and growth paths offered across the firm

.
Popular Digital Maturity Frameworks
A digital maturity model (DMM) is a framework used to assess a company's current digital maturity level and provide a relevant roadmap to reach digital strategy goals, plan for growth, and measure success.
There are several digital maturity frameworks to choose from, but the three most commonly used frameworks are:
1. Digital Maturity Model by Google and the Boston Consulting Group
Google's digital maturity framework has four stages that focus on marketing and sales efforts.
Nascent:

In the early stage of digital maturity, the focus is to improve data quality by connecting data silos across departments. It requires strong leadership buy-in and stakeholder engagement.

Emerging:

Once the departments are well connected, the focus is on improving experiences, deploying new technology, and developing scalable strategies.

Connected:

In the connected stage, organizations leverage data-driven processes to improve productivity, employ offline and online data to drive sales, and support shared goals across the company.

Multi-Moment:

In the final stage, organizations aim to optimize their operational efficiency across all the channels, including sales, marketing, and IT services. Additionally, they use data-driven insights for their decision-making process.
2. Deloitte's Digital Maturity Model
Deloitte and TM forum introduced the first pan-organizational digital model, covering five core business dimensions with 28 sub-dimensions and 179 criteria to assess the digital maturity of organizations, track the progress of their goals, and make impactful investments on their transformation journey.
The five dimensions are: 
Customer
Strategy
Technology
Operations
Organization & Culture

The TM forum added data as the sixth dimension to evaluate an organization's strategic and operational ability to ethically and effectively use data and information assets to maximize business value.
The digital maturity levels according to Deloitte's survey are: 
Higher Maturity:

Organizations scoring in the top 25%

Medium Maturity:

Organizations in the middle 54%

Lower Maturity:

Organizations in the bottom 21% of digital technologies
3. BCG's Digital Acceleration Index
BCG's Digital Acceleration Index (DAI) is a powerful diagnostic tool that allows companies to assess their digital capabilities and compare their digital performance with the industry average, peers, and best-in-class digital leaders.
It also assesses their readiness to become a bionic company by merging new technologies with human capabilities to power growth, innovation, efficiency, and resilience.
According to BCG's model the digital maturity levels are: 
Bionic companies:

DAI score from 67-100

Digitally Proficient:

DAI score from 44-66

Digital Laggards:

DAI score of less than or equal to 43
Companies leverage DAI in the following two ways:
In their initial phase of digital transformation, organizations use DAI to benchmark their digital maturity in 42 categories, such as customer journeys, digital supply chain, and marketing personalization. This early benchmarking delivers an exponential value over the course of their transformation journey and allows them to track their progress. 

In combination with deep-dive assessments, companies also use DAI to benchmark their broad capabilities, such as new digital growth, GTM capabilities, and future-ready tech functions. This combination provides them a competitive advantage across multiple performance indicators, such as time to market, cost efficiency, product quality, and customer satisfaction.
Stages of Digital Maturity
There are different categorizations & terminologies used for digital maturity stages. However, the crux can be defined by the following four stages: 
Incidental:

This is the entry stage and needs a strong foundation. However, most organizations arrive at the incidental stage due to a dire need to cope with technological disruptions. 

Intentional:

In the intentional stage, organizations have a purpose and a well-thought digital strategy but are still looking to scale and automate their transformation initiative pan-organization.

Integrated:

Organizations operating at this stage are successfully integrating digital transformation strategies across multiple business areas in a streamlined fashion with buy-in from leadership.

Optimized:

Organizations in this stage are digitally mature and considered for digital transformation benchmarking. They have a robust

digital transformation strategy

with streamlined and automated processes.

Any new technology added to the organization is easily integrated into the existing tech stack and processes. Digital transformation is at the core of org culture, leading to organizational agility as technology and markets shift.
6 Digital Maturity Challenges to Address Before Digital Transformation
Not all organizations are set up for digitalization success. Digital maturity is a spectrum, and enterprises must first address aspects of their digital maturity levels before tackling digital transformation.
Here are six major digital maturity challenges that enterprises face when implementing a organizational-wide digitization initiative:
1. Decentralized organizations have siloed teams and software redundancy
Large organizations typically have a decentralized structure, meaning decision-making has been shifted to lower levels, allowing global companies to have multiple sales, marketing, and customer support departments for each country and region they have a footprint in.
This leads to siloed teams spread across a company, which presents a huge challenge to digitization efforts, including communication barriers, lack of collaboration, no knowledge sharing, and software redundancy.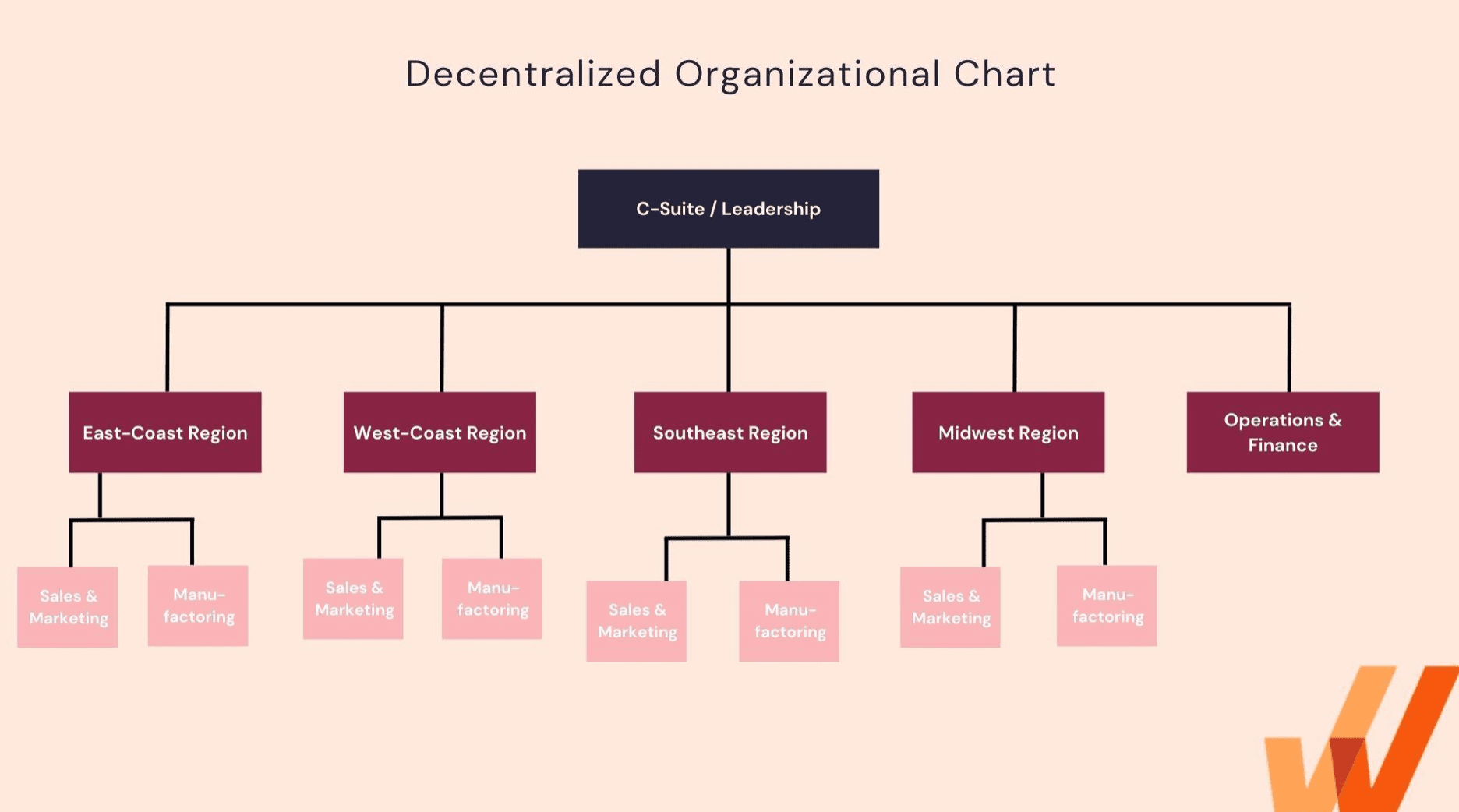 This leads to siloed teams spread across a company, which presents a huge challenge to digitalization efforts, including communication barriers, lack of collaboration, no knowledge sharing, and software redundancy.
2. Digital literacy and skills vary across large workforces
Many enterprise organizations – especially in non-technical industries such as insurance, non-profit, and construction – have a wide range of digital-literate employees. 
While certain, more tech-focused departments may have the digital skills required to handle digital transformation efforts (IT, marketing), less-tech focused departments (sales, HR, finance, operations, customer support) will need to have personalized reskilling and upskilling training to obtain the basic digital skills needed to perform their day-to-day in a new, digital environment.
Therefore, a one-size-fits-all upskilling program will not be effective.
3. Loss of productivity while employees learn new digital applications and processes
Reskilling and upskilling won't happen overnight, and it needs to be an ongoing process. However, organizations don't have the flexibility to shut down operations while training and onboarding employees on new tools and processes. 
Organizations must leverage digital adoption platforms such as Whatfix to help their employees learn in the flow of work with intuitive features like contextual-in-app guidance and multi-format self-help content to bring them to speed.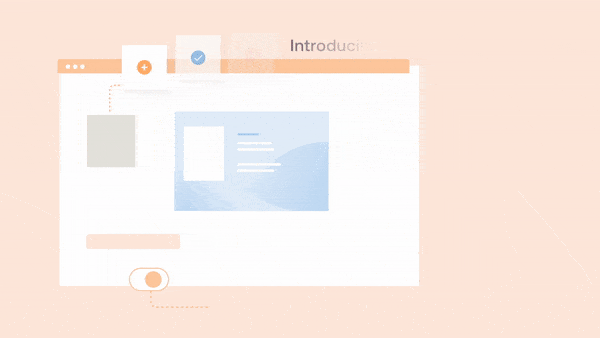 4. Digital needs for large organizations are highly custom, leading to complex applications with steep learning curves
Due to custom-needs and security concerns, many organizations have complex, customized software. This presents two challenges:
Integrating custom applications with existing and new software applications. IT departments will need to spend extra time creating, launching, and maintaining this digital data ecosystem.

Creating a contextually-relevant training and onboarding program for potentially an application only used at your organization. For many companies, this also means a much more steep learning curve for end-users and a lack of online support documentation.
5. Outdated internal support processes for employee issues
For many large companies, internal support is also outdated and needs digitalization. Companies leverage internal IT departments to handle application queries and internal support issues. In the case of new software implementation, tickets skyrocket, leading to either overwhelmed support teams or going over budget by bringing in temporary IT support agents. 
The longer employees wait for answers to their issues, the more frustrated they become, which leads to low adoption of new technologies, with employees reverting to older habits.
6. Internal resistance to change
Don't forget about your people – culture is a massive measurement of organizational maturity. Some of your employees may have used the legacy systems and processes for a long time and will be resistant to change. For siloed organizations, these people may feel underheard and feel that they have an existential threat to their current role. 
While this may not seem as daunting as the other challenges on this list, the difference between internal resistance to change vs. acceptance and evangelism will go a long way in ensuring digital transformation success.
The Critical Role of Digital Adoption
Digital adoption is the process of learning how to use new technology in order to take advantage of its full potential. This is critical to the success of digital transformation efforts – and digital adoption is embedded as an underlying challenge throughout the digital maturity model. 
Digital adoption platforms are your one-stop solution to solve digital maturity challenges. Whatfix overlays on top of software applications, providing interactive walkthroughs for employees as they navigate through their digital technologies. 
Whatfix offers in-app training and support content such as:
Product tours

Guided workflows

Onboarding task lists

Smart tips

Beacons

Modal windows

Compliance alerts

Self-help wikis

Feedback surveys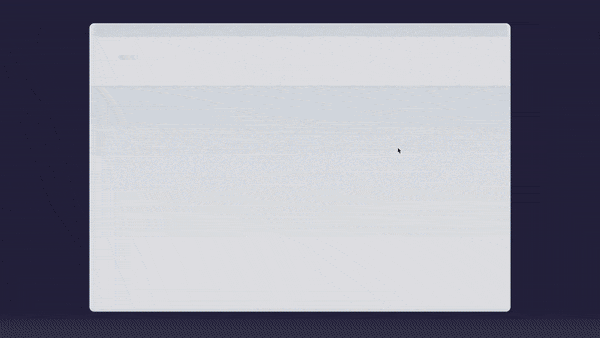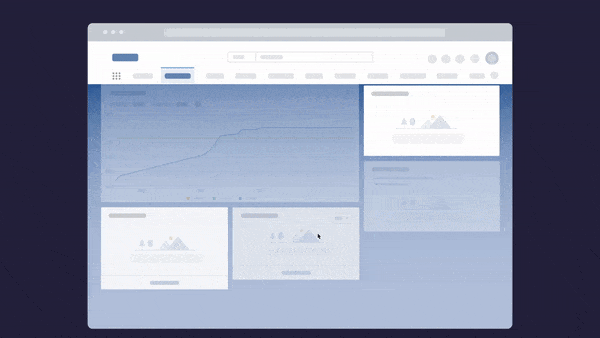 DAPs are no-code applications to support change leaders and L&D professionals. These applications also provide organizations with behavioral analytics, allowing them to understand how new and existing software is being used, what areas of these tools need additional training, and apply feedback from employees to improve application onboarding and support.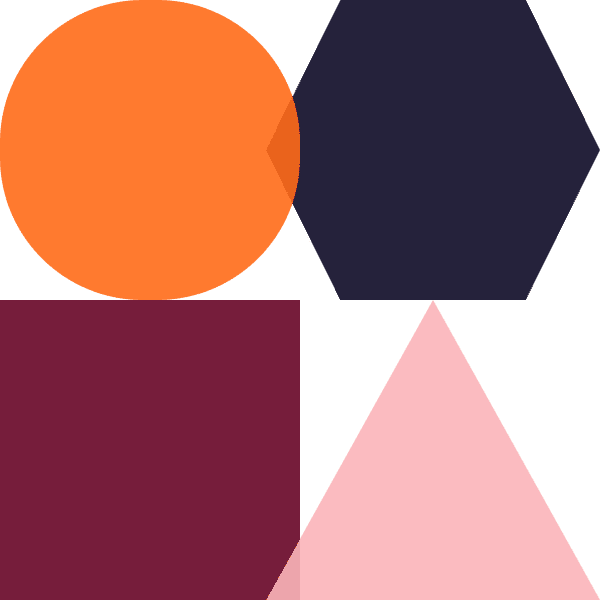 Ultimate Guide to Digital Transformation
Solve Digital Maturity Challenges By Empowering End-Users With a Digital Adoption Platform
Digital maturity directly impacts your operational efficiency and revenue. It is critical to evaluate your digital maturity stage and develop a digital transformation strategy that drives business growth while reducing your expenditures. 
Leveraging digital adoption platforms can drive your transformation initiatives successfully. Whatfix empowers both employees and organizations to become digitally proficient, allowing them to find the most value from the applications and digital process. This will enable organizations to find the true ROI of their digital transformation investments and successfully hit their digitalization goals.
Book a demo with our experts to discover how Whatfix can help you become a digitally mature organization. 
Subscribe to the Whatfix newsletter now!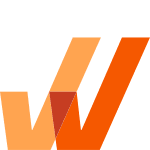 Request a demo to see how Whatfix empowers organizations to improve end-user adoption and provide on-demand customer support