A job aid is a training resource designed to guide employees on a specific task or process, ultimately reducing the chance of error and improving knowledge retention by providing learning in the flow of work. Job and learning aids, are clear and concise instructions that improve employee performance by offering the correct information exactly when required—unlike formal training. Many organizations rely on performance support tools to create, distribute, manage, edit, and measure the effectiveness of their job aids.
Job aids come in a wide-variety of formats, including:
Step-by-step instructional guides

Process documentation

Checklists, cheat sheets, and worksheets

Video and screen recordings

Marked screenshots

In-app guidance and feature walkthroughs
Subscribe to the Whatfix newsletter now!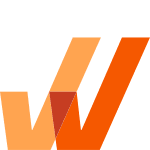 Software Clicks With Whatfix
Whatfix's digital adoption platform empowers your employees, customers, and end-users with in-app guidance, reinforcement learning, and contextual self-help support to find maximum value from software.