Practical learning and real-life applications of knowledge are crucial to driving learning outcomes and improving learning retention. 
To support this, organizations are moving towards more practical, skill-based employee training methods, such as contextual learning, to better enable employees with the knowledge and skills needed to perform their roles most effectively.
In this article,  we'll explain why the contextual learning methodology is the future of learning and the benefits organizations can expect when implementing it.
What is Contextual Learning?
Contextualized learning builds upon a similar concept of putting academic activities into perspective to achieve the best learning outcomes. It adds relevant context to the learning process, making it easier for employees to relate any information to real-life situations. As a result, employees learn better as they are encouraged to construct relevance between the information received and interpret those instructions within the context of their environments.
Contextual learning provides answers to the following questions.
What's in it for me?

How does this apply to my job?

What benefit can I gain from it?
Benefits of the Contextual Learning Methodology in the Workplace
Here are five of the top reasons to adopt contextual learning strategies in your organization.
1. Faster Time-to-Value with Better Results
The wave of personalized learning is more significant than ever, especially post the normalization of the remote work culture in the last couple of years. Organizations believe that personalizing training programs according to individual job roles generates better output from an employee productivity standpoint.
Contextual learning delivers the same results. Personalized to the learner's role, daily life, and real-life scenarios, contextual learning yields better reinforcement of knowledge in a faster time frame.
2. Easy to Remember & Digest
Some studies suggest that humans forget 50% of new information within an hour of learning it. That increases to an average of 70% within 24 hours.
Contextual learning embeds the knowledge within the learner's natural flow of work, enabling better learning retention and helping overcome the forgetting curve. 
Let's take an example of an employee trying to learn how to use a new HCM software like Workday HCM
One method is the traditional approach of having a group demo of the software that is generic and primarily a one-time activity. In this scenario, learners will understand the software but struggle to retain it as they use it in their daily routines. Additionally, each of them would have to use the application differently, making it hard for them to navigate through specific features according to their needs.
On the other hand, contextual learning enables personalized employee training programs for users to learn the new HCM software with userization. The program is tailored and made relevant to suit the exact use case of each user of the application. This makes it easier for them to retain information and maintain productivity while learning.
Experian drives adoption of its enterprise software across a global workforce with Whatfix
3. Better learning experience
With contextual learning, employees start to apply real-life examples to what they are learning and find meaning in the material. This produces a learning experience that's enjoyable, output-driving, and self-sufficient in the long run. It also improves the agility and adaptability of your workforce in case of a crisis.
4. Makes complex tasks easier
When there are several components to a course, employees tend to zone out. Or some employees master one part of the course and miss the remaining lessons. With contextual learning, training material is presented in a way where one component builds upon another. This approach helps employees master each section of a course before moving on to the next. The end result is effective, comprehensive learning by all employees.
Contextual learning feeds into the idea of employee engagement because it connects learning to your employees' day-to-day jobs, helping them learn more effectively and efficiently and driving further engagement in their work.
How to Implement a Contextual Learning Strategy
Now that you know some of the reasons for choosing contextual learning, let's discuss how to implement it in your organization.
Any employee training needs to have long and short-term measurable outcomes to evaluate effectiveness. Training objectives make it easier to understand and measure the value training brings to your organization.
As a first step, identify employee training objectives that define the outcomes learners are expected to achieve at the end of the training. Then figure out how contextual learning can be used to accomplish each of these goals.
To understand whether or not contextual learning is suitable for your employees, it is crucial to understand who your employees are, where they are located, how they interact with each other, do they require different training, and so on. 
Contextual training can work for your entire organization, but you may need to tweak how you teach depending on different groups or departments. For example, if you have a marketing department that learns better with visual elements versus an accounting department that does better with online quizzes, you can alter your contextual learning program to fit individual needs.
As a first step, identify employee training objectives that define the outcomes learners are expected to achieve at the end of the training. Then figure out how contextual learning can be used to accomplish each of these goals.
3. Design with the most relevant approach in mind
There are several contextual learning strategies for you to implement, including knowledge-based, skills-based, and cognitive approaches. Make sure you choose the most appropriate method depending on your learning objectives and audience.
The most successful contextual learning strategies are designed with groups of learners in mind instead of focusing on individual learners. This is because, in the real world, your employees interact with several groups of people, such as clients, vendors, fellow workers, supervisors, management teams, etc.
Therefore, learning as a group reinforces contextual learning behavior by applying what's learned with external factors involved.
5. Measure success with assessments
The best way to measure the success of your contextual learning programs is through authentic assessments, where learners are required to show their command of what they learned by applying that knowledge and skills to real-world tasks.
Assessing the outcomes of contextual learning activities will ensure that transfer of learning has occurred successfully and that employees are well-equipped to use the knowledge learned effectively.
Empower your workforce with Whatfix's contextual in-app learning software
Whatfix is a digital adoption platform that provides interactive in-app guidance and contextual self-help support that has helped over 500 globally well-known brands reduce software training efforts and improve outcomes. 
With Whatfix, L&D teams are empowered to build in-app guidance for their employees that allow them to learn in the flow of work, and have role-based performance support in the moment of need with product tours, walkthroughs, process update alerts, popups, smart tips, task lists, self-help wikis, and more.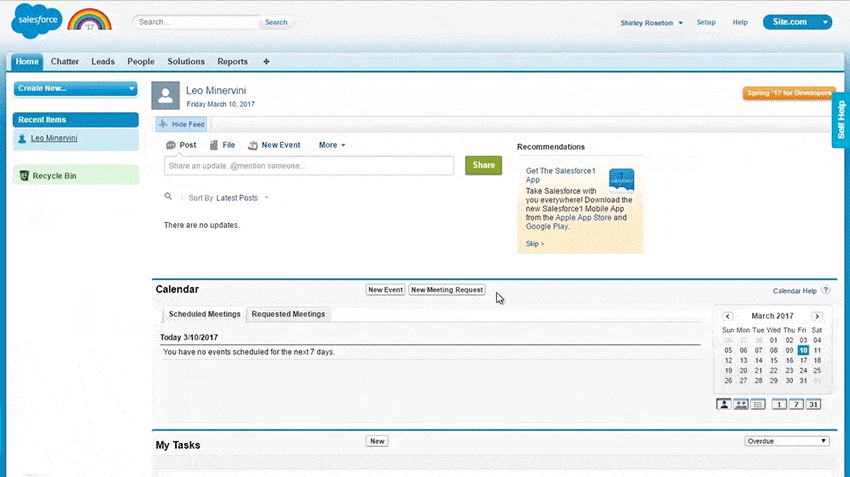 Whatfix also provides in-depth analytics to understand how employees are engaging, adopting, and using your software applications, such as your CRM, ERP, HCM, and more – to improve application onboarding and support, identify friction points, and drive overall adoption.
Ready to learn more? Explore how Whatfix enables employees to reach their potential and organizations to scale their success with software.
Subscribe to the Whatfix newsletter now!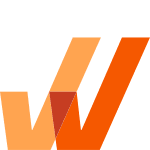 Request a demo to see how Whatfix empowers organizations to improve end-user adoption and provide on-demand customer support