We can all agree that practical learning or real-life application of knowledge is really crucial to employee retention and overall growth. For the past several years, the practice of adding a practical application to corporate learning and development has gained immense popularity and is widely known as contextual learning.
As originally described by Robert Berns and Patricia Erickson, contextual learning answers the questions:
What's in it for me?
How does this apply to my job?
What benefit can I gain from it?
As you read further, this article will break down why this methodology will be the future of learning and the benefits your organization can derive from implementing it.
What is Contextual Learning?
Contextual learning is a practice that adds relevant context to the learning process which makes it easier for an employee or student to relate the information to real-life situations and their daily activities. This type of learning is applied when learning and development professionals and teachers can present new information in ways that the learner can take away meaning based on their own experiences.
Why Adopt the Contextual Learning Methodology?
Here are three reasons to adopt contextual learning in 2022:
1. Faster Time-to-Value with Better Results
The wave of personalized learning is bigger than ever, especially during the current pandemic, ie. while remote work is the new normal. Organizations believe that training programs that are personalized to one's role will generate better output from an employee productivity standpoint.
Contextual learning delivers the same results. In essence, it is a program that is personalized to the learner's role, daily life, and real-life scenarios due to which it is bound to yield better reinforcement of learning and subsequently better outcomes at a faster time frame. 
According to a study conducted by Harvard Business Review, new employees take up to 12 months to become fully productive owing to traditional learning methods. At Whatfix, our time to productivity for most of our employees is as low as one month.
Especially for software-related onboarding, our unique learning solution has proven to be 3x better than traditional programs as it leverages the same concept and navigates users based on their role and usage requirements.
2. Easy to Remember & Digest
A study on the Forgetting Curve concluded that a learner forgets 90% of the information within the first year. Contextual learning embeds the knowledge to be imparted within their natural flow of work which allows for better retention and application of what is learned. 
Let's take an example of an employee trying to learn how to use a desktop application.
And to understand the difference, let's look at two approaches to training the user.
One method is the traditional approach of having a group demo of the tool that is generic and mostly a one-time activity. In this scenario, your users are definitely going to understand the knowledge imparted but will struggle to retain as they begin to use the tool. Additionally, each one of them would have to use the application differently, making it hard for them to navigate through specific features according to their needs.
In the case of contextual learning, the users would go through personalized employee training programs. The major difference would be that the program is tailored to suit the exact use case of each user of the desktop application.
At Whatfix, we take the same methodology and take it to the next level through in-app training where users are learning as they work on the application. This makes it easier for them to retain information and maintain productivity while learning. This approach has helped top organizations like Experian, Corrigo, and Cardinal Health improve productivity by over 35% in just a couple of months.
Experian drives adoption of its enterprise software across a global workforce with Whatfix
3. An Overall Better Learning Experience
There are a number of deterrents to having an effective learning experience when the right approach is not used. They include:
The need to create a threshold to let the instructor know a skill has been acquired.
A loss in overall productivity.
Having to take generalized learning information and apply it to contextual situations.
Contextual learning tackles all of such hurdles to produce a learning experience that's enjoyable, output driving, and self-sufficient in the long run. It also helps improve the agility and adaptability of your workforce during crisis situations.
Empower your workforce with Whatfix's contextual in-app learning software
There are a number of benefits to implementing contextual learning as part of overall training programs.
At Whatfix, we've built a solution based on this form of training that has helped over 500 globally well-known brands reduce software training efforts and improve outcomes. To learn more about our robust software training tool, schedule a demo with our product experts today. 
Subscribe to the Whatfix newsletter now!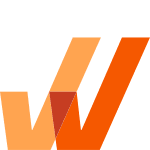 Request a demo to see how Whatfix empowers organizations to improve end-user adoption and provide on-demand customer support