A product manager's job is complex. They need to be experts in building product strategies, understanding their user base, coordinating new feature development and roll out, identifying friction areas, driving product adoption, and more — all to ensure products remain consistent and high-quality. 
And while product managers might have a strong team to support them, trying to keep track of all the many moving pieces without the help of a proper tech stack can make the job harder than it needs to be.
The right software can help your product team stay organized, connected, and focused so they can continue to develop and refine the products your customers love. Let's take a look at some of the top product management tools on the market, what they can do, and who they're designed for. 
What Is a Product Management Tool?
A product management tool helps teams design, build, and oversee their product processes from start to finish. This includes everything from collaborating on new product designs to managing the roll out of new feature releases and tracking bug updates. 
Product management tools are often used by more than just your product team. While your product team might oversee the various tasks and projects that keep your products moving forward, your tools should be easy to use and accessible to everyone from designers to sales to customer support. 
Types of Product Management Software
A lot goes into managing a product. For that reason, there are many different types of product management software. 
While your team may not need each kind of tool, it's always good to know what options are available and what features or functionality you might need as your company grows and products become more complex. 
Some popular types of product management software include: 
Product planning tools

Product development tools

Product feedback tools
17 Best Product Management Tools in 2023
Here are seventeen of the best product management software that enables product managers to create, plan, build, launch, and deliver better products throughout their lifecycle.
Build, analyze, and deliver better products with Whatfix's in-app guidance, self-help support, and product analytics
Don't make managing your products more difficult than it needs to be. With the right tech stack, you can automate, streamline, and oversee the most important aspects of product management — allowing your team to be more productive while you create products that resonate with your audiences. 
With Whatfix, product managers are empowered with a no-code platform to build, launch, analyze, and test in-app guidance, user flows, and help content that looks native to the application, without the need for engineering resources. With Whatfix Analytics, product teams are able to make data-driven decisions to create better product experiences, provide more value to customers, and drive product adoption.
Learn more about Whatfix for product managers now!
Subscribe to the Whatfix newsletter now!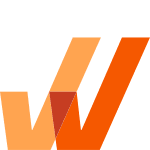 Software Clicks With Whatfix
Whatfix's digital adoption platform empowers your employees, customers, and end-users with in-app guidance, reinforcement learning, and contextual self-help support to find maximum value from software.