Managing an organization strategically, monitoring compliance, and controlling its workforce's performance is critical for long-term sustainability. To overcome all the strategic issues and maintain consistency, many organizations adopt method of procedures (MOP) to provide clear, step-by-step instructions for projects or processes. 
What Is the Method of Procedure?
A method of procedure (MOP) is a step-by-step guideline or set of techniques for completing a project. Businesses use MOPs to remove guesswork, improve efficiency, and reduce complexities and human error. Although each MOP varies depending on the project, its essential components remain the same:- version control, author, date, identifier, and approval signature.
Standard Operating Procedure (SOP) vs. Method of Procedure (MOP)
A standard operating procedure (SOP) is a written guideline for individual employees to complete a business task. An SOP document contains step-by-step instructions on how employees must complete specific tasks and processes. The main objective of an SOP is to ensure the quality of output, improve efficiency and productivity, and reduce miscommunication and ambiguity. 
However, SOP only focuses on the "how" of handling a task.
On the other hand, a MOP is a guideline for completing a project that focuses on what the employee needs to do step by step. In this sense, an SOP allows employees more freedom when completing a project or process.
How Product Teams Use Method of Procedure (MOP)
MOPs are helpful for product teams for several reasons. This includes:
Building a consistent standard for adding and completing new initiatives to the

product roadmap

.

Creating a standardized process for accepting new requests from other product or company stakeholders.

Supporting the management of complex data centers. 

Providing a framework for reviewing and prioritizing product requests.

Helping all participants to collaborate smoothly and efficiently to reduce confusion and save time.

Eliminating ambiguous estimations and human errors.
Components of Method of Procedures
The components of a MOP may vary with the complexity of each unique project or process, but it is generally broken down into the following fields and information:
Basic information, such as title, version control, author, date, identifier, and approval signature.

Prerequisites.

Safety requirements, such as lockout and tagout procedures, personal protective equipment, and safety representatives.

Special tools and parts required to operate.

Description of the procedure.

In-depth step-by-step instructions on the procedure.

A mechanism that allows marking every step as completed (for example, a field for putting the technician's signature).

A back-out plan.

Optional elements, such as timestamp to provide a log of events, diagrams, and  pictures to clarify specific steps.
Free Method of Procedure Template
Download a customizable copy of our method procedure template to create your own MOPs quickly.
Download a customizable copy of our method procedure template and start creating your own MOPs quickly.
✓ Thank you, the template will be sent to your email
Benefits of The Method of Procedure
Here are the most significant benefits of implementing the method of procedure.
When employees aren't supported with proper MOP documentation, outcomes are often not as expected and are low in quality. Having a method of procedure increase employees' efficiency by eliminating all guesswork, as they have step-by-step guide to help them work through and complete processes, projects, and tasks.
Without specific instructions for executing tasks, organizations spend excessive time experimenting with new workflows each time they complete a process. MOPs provide rules and guidelines to streamline workflows and ensure employees complete a process as per a set standard. This saves time, improves employee productivity, drives team efficiency, and allows organizations to become process-orientated. 
MOP explains every step in detail. When created correctly, the language used is simple, crisp, and concise. Many MOPs also include images and screenshots to help provide additional attention to detail. This, in turn, offers clarity to employees.
4. Improves accountability
Having MOPs in place empowers managers to gauge employee performance based upon a predetermined set of guidelines provided by them, giving transparency on who is responsible if (or when) things go wrong. Without proper work standards, understanding and improving employee performance becomes much more difficult for leaders and people managers.
MOPs for Your Business Growth
Method of procedures prove to be an excellent communication tool for your business that helps improve your work processes, employee learning, and policies to achieve an overall quality of your output. The clear-cut, comprehensive guidelines boost workforce efficiency and keep productivity and consistency in check. 
Learn how you can use Whatfix to create no-code training and support content directly in your digital applications, such as interactive flows, app tours, task lists, tooltips, and more – while also embedding contextual links to your MOPs.
Like this article? Share it with your network.
Subscribe to the Whatfix newsletter now!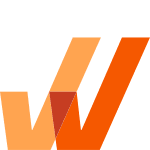 Software Clicks With Whatfix
Whatfix's digital adoption platform empowers your employees, customers, and end-users with in-app guidance, reinforcement learning, and contextual self-help support to find maximum value from software.