A corporate learning and development strategy is critical to the growth of your employees and overall business, but it comes with a cost. Building an L&D budget for training and developing your workforce is daunting for many HR teams. From tracking KPIs, following HR trends, and forecasting business needs, it's an active process that requires data and oversight.
How can HR and L&D teams calculate and produce an accurate prediction for their training costs? This guide on L&D budget will help you create and allocate a training budget that works for your needs.
What Is the Average Budget for L&D Teams?
The average L&D and training budget varies based on your organization's goals, individual employee goals, performance indicators, revenue and expenditure projections for the fiscal year, etc. Typically, 2 to 2.5% of the company's budget is considered standard for employee training.
How to Calculate Your L&D Budget
There are a number of different techniques that organizations use to define their L&D budget.
1. Percentage of salary budget
Another common way to estimate the L&D budget for the year ahead is to use the average employee salary in your industry.
Training Budget = Industry Average Salary * No. of FTEs
(FTEs represent the hours worked by a single full-time employee)
2. Percentage of average employee salary
Another common way to estimate the L&D budget for the year ahead is to use the average employee salary in your industry. 
Training Budget = Industry Average Salary * No. of FTEs
(FTEs represent the hours worked by a single full-time employee)
3. Breakdown of training needs and cost estimates
The third most common way to estimate your L&D budget is by developing a detailed cost breakdown based on the future initiatives planned and past experiences. This means considering different costs such as:
Purchasing

training materials

to help you design and guide the session.

Renting a venue to conduct the training session.

Travel and accommodation expenses of the external vendor hired to conduct the training session.

Meals and accommodation expenses for the participants.

One-time purchase and setup fees if training is conducted online.

SaaS subscription to

employee training software

and

L&D tools

.
Although this method of breaking down all your training expenses takes a long amount of time, it provides the most accurate estimation for your L&D budget.
4 Reasons to Increase Your L&D Budget
Here are the four most significant reasons for training managers to propose an increase in the organization's L&D budget.
Continuous and effective training programs allow you to strengthen the skills that each employee needs to improve. It addresses employee weaknesses and skill gaps by providing necessary training and creates an overall knowledgeable workforce that works independently without constant help from others. 
When companies demonstrate a commitment to employee learning and career progression, employees feel valued and become the most potent brand advocates for the business. This means they're more likely to recommend your organization to their network of friends, ex-colleagues, and family members. This gives you a vast pool of diverse talent to choose from while hiring.
3. Support a hybrid workforce
​​The introduction of remote and hybrid work culture post-pandemic demonstrated the crucial role L&D professionals play in helping an organization adapt to unexpected changes. Allotting L&D budgets to streamline remote training and enable employee engagement has become necessary for all organizations embracing the hybrid/remote work culture.
​​According to a survey by TalentLMS, 76% of employees say that they are more likely to stay with a company that offers continuous training, and 86% of HR managers find training beneficial for the retention of employees.
Providing continuous learning and development for employee advancement is a great employee retention strategy that makes your workforce feel that they are a critical part of your company's success.
How to Build Your L&D Budget
Building your L&D budget is no small undertaking. Here are a few tips that will help you during the process.
1. Conduct a training needs assessment
Conducting a training needs assessment is an essential step in preparing your L&D budget, as it can improve the predictability of your employee development for the upcoming years. An assessment like this can help determine the opportunities for improvement in your organization by revealing any gaps in skills, helping train the right employees with suitable approaches, and setting the budget for employee development or succession planning. It is best to conduct a training needs assessment annually.
2. Build a solid strategy
Identify the macro and micro objectives within your learning and development strategy and create a document that identifies key deliverables, short and long-term objectives, and the ROI for L&D investment. The document should clearly articulate how a program will pay for itself repeatedly.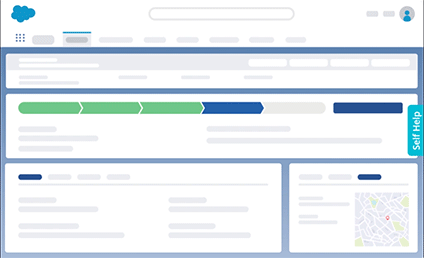 Create personalized learning & training flows for your enterprise apps with Whatfix
Data is an essential aspect of creating your L&D budget strategy. To create your annual L&D budget, gather insights from your internal data, such as – where the funds were used in the past and where you fell short of target due to financing obstacles. This will help you build a thoroughly planned L&D budget.
4. Set a budget from the total employees' salary
Industry experts suggest anywhere from 1%-5% of your total salary budget can be allocated for training initiatives. Using this method helps avoid overspending relative to your total payroll.
5. Set a budget based on individual salaries
You can either set a budget from the total employees' salaries (as explained above), or you can set a budget based on an employee's individual salary. For instance, if someone makes $50,000 a year and you choose to invest 3% of their salary into learning and development, they'll have $1500 set for training.
6. Set a budget for specific courses or certifications
Conducting a skill gap analysis will help you identify which training program, certification, or course is likely to meet your needs, allowing you to set the budget accordingly. This method is generally more precise than simply using percentages of your team's salary and can be more easily tied to outcomes.
7. Practice visibility with stakeholders
During tough times, L&D budgets often need to be cut down as they make up a considerable amount of company spending.
During such scenarios, L&D leaders must take the initiative to regularly consult with their stakeholders to discuss business priorities and proactively diagnose critical issues that they could add value to. 
To achieve more with less, focus on understanding employees and then address actual friction points with deeper discussions, workshops, and digital resources.
Your L&D budget must be oriented toward measurable results. There are a few metrics that you can use to measure your success – cost-per-learning-hour, employee satisfaction scores, reduction in compliance issues, sales growth, etc. 
Stay focused on the numbers that provide a way to measure your success. You can justify the financial resources, and stakeholders will feel confident in handing you the money in the future. A strong L&D budgeting strategy will keep you from overspending – and may reduce training costs.
Download a free L&D budget template to create a quick one for your organization.
Get a customizable copy of L&D budget template now!
✓ Thank you, the template will be sent to your email
Ideas to Allocate L&D Budget Surplus
Here are a few ideas to allocate your L&D budget.
Workshops are a great way for employees to learn new skills while staying up-to-date with the latest industry trends and technologies. They also provide a great opportunity for employees to interact with their team members or other colleagues.
Set aside some of your L&D budget for certification courses that help employees hone their skillset, finish projects ahead of schedule, and meet client objectives. Certification courses can include both self-paced learning courses and live instructor-led training conducted virtually.
Conferences hold a great deal of value for employees, offering valuable knowledge and information along with the opportunity to make new, relevant connections in a short period of time.
Bringing in a professional with value to offer your employees – be it motivational or inspiring is another great use of your L&D budget. This will bring outside ideas and energies into your workplace to shake up your workforce's creativity and inspiration.
Mentoring programs allow employees to get deeper, one-on-one attention from a professional in their field of work, learn new soft or hard skills, and receive a different point of view.
While allotting the budget for different types of workplace training, it is also essential to set aside some budget for employee well-being. Organizations can offer tools to aid employee well-being and offer meditation programs that allow employees to engage with their mental health and encourage an overall happier workplace.
Invest in a digital adoption platform to support your L&D strategy
Whatfix digital adoption platform enables L&D teams to create interactive, in-app learning content such as contextual walkthroughs, tooltips, knowledge bases, etc. to improve digital adoption for your employees.
To learn more about Whatfix, schedule a free demo with us today!
Like this article? Share it with your network.
Subscribe to the Whatfix newsletter now!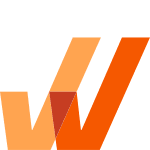 Software Clicks With Whatfix
Whatfix's digital adoption platform empowers your employees, customers, and end-users with in-app guidance, reinforcement learning, and contextual self-help support to find maximum value from software.