Salesforce reinvented its training wheel with the engaging, fun, and interactive Trailhead. The learning platform, since its release in Dreamforce 2014, has grown to become the go-to place for learning everything in Salesforce. And the best part about it is that, irrespective of whether you are a newbie or an experienced Salesforce user, you still have plenty of modules and projects available on Trailhead that'll help you up-your-game.
If we are to applaud someone for the success of Trailhead, then it's definitely the people of the Salesforce Community who have helped in spreading the word. We at Whatfix, have been closely following these SFDC influencers who have been whole heartedly sharing knowledge with the community.
In this blog post, we will share 7 Salesforce Trailhead influencers you must follow to stay on top of all new updates.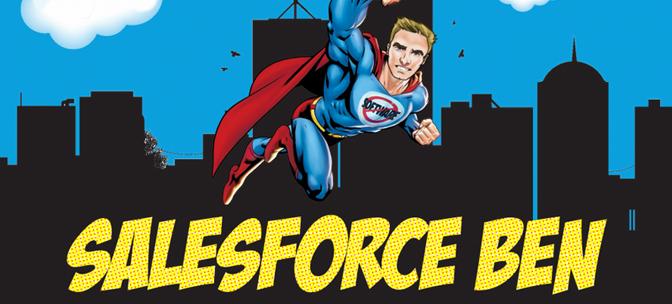 Ben McCarthy aka Salesforce Ben, is a certified Salesforce admin, developer, Sales cloud consultant and MVP. His website is quite popular among the Salesforce Community and he's been writing and curating a lot of useful content on Salesforce features, certifications, tutorials and Trailhead.
Here is a post on his website that will inspire you to get started with Trailhead:
Why We Should All Use Salesforce Trailhead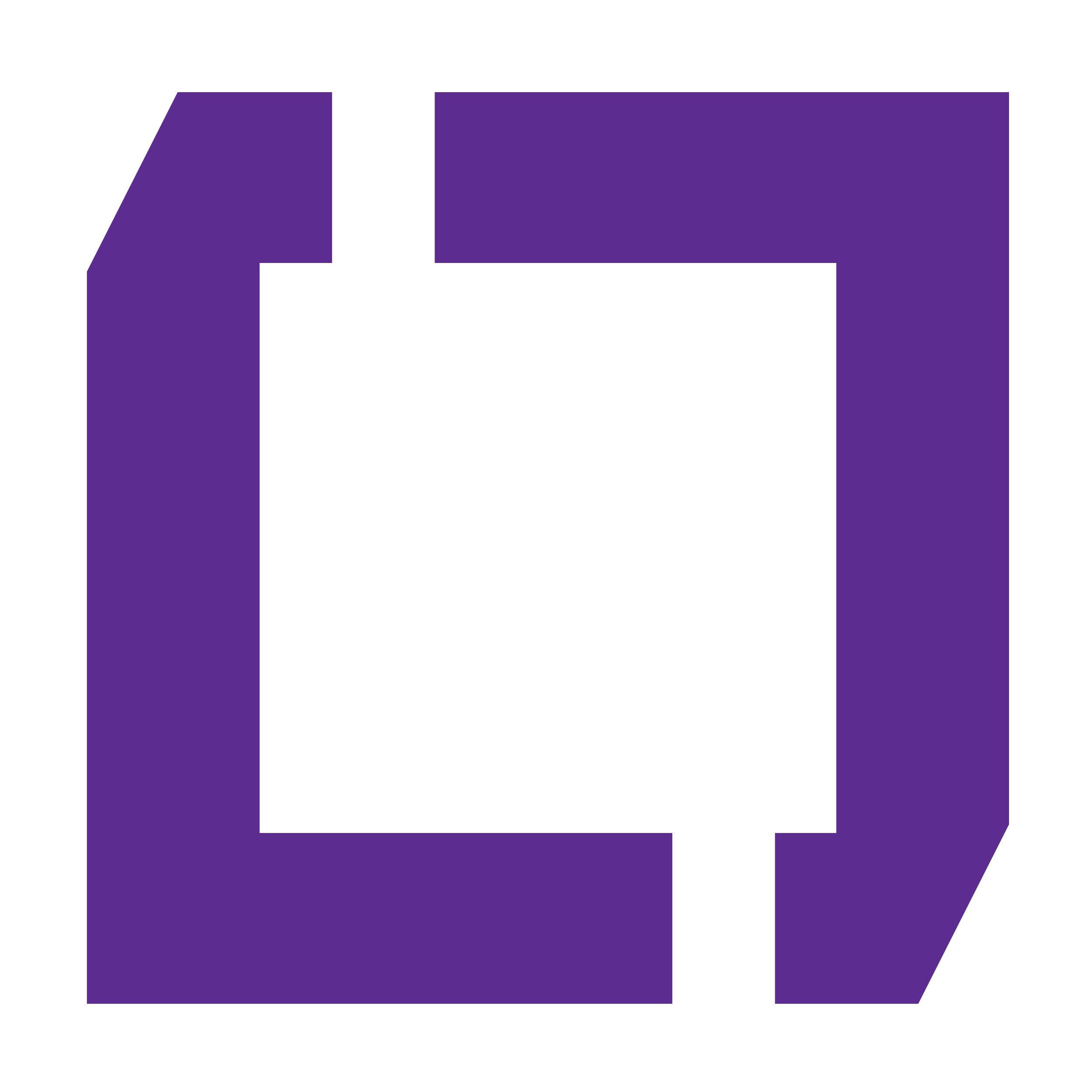 Managed by Oliver Hansen, Nesensa is the go-to website that gives you a 360° view of all Salesforce blogs and influencers.
His website consists of 3 main sections, namely:
Salesforce Blogs – Lists out all popular blogs based on Salesforce

Salesforce Gate – Lists out books, courses, and certification available on Salesforce

Salesforce Podcasts – Lists out all the podcasts you must listen to about Salesforce
Make sure you follow Nsensa's twitter handle and website to know about more Salesforce influencers and news.


Admin Evangelist at Salesforce, Mike Gerholdt is a certified Salesforce Admin, Adv. Admin, Developer, and Sales Cloud Consultant. Mike runs the site ButtonClickAdmin.com, which is one of the best sites to learn about new Salesforce features and best practices.
Here's are 2 awesome posts on Trailhead in Button Click Admin:
Blaze Your Trail with the New Trailhead
Trailhead + Formulas = Admin Lovehttps://https://whatfix.com/blog/7-proven-salesforce-onboarding-practices-that-work
Also Read: 7 Salesforce Onboarding Best Practices That Work!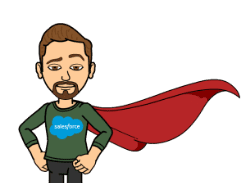 Started with an aim to share experience and best practices on Salesforce, this website managed by Brent Downey gained a lot of popularity in the SFDC community. If you are an Admin, then this website is bound to impress you while giving you some great insights.
Here's a post on Admin Hero about how a sales rep learns Salesforce with Trailhead:
Watch Danny Learn! – Part 1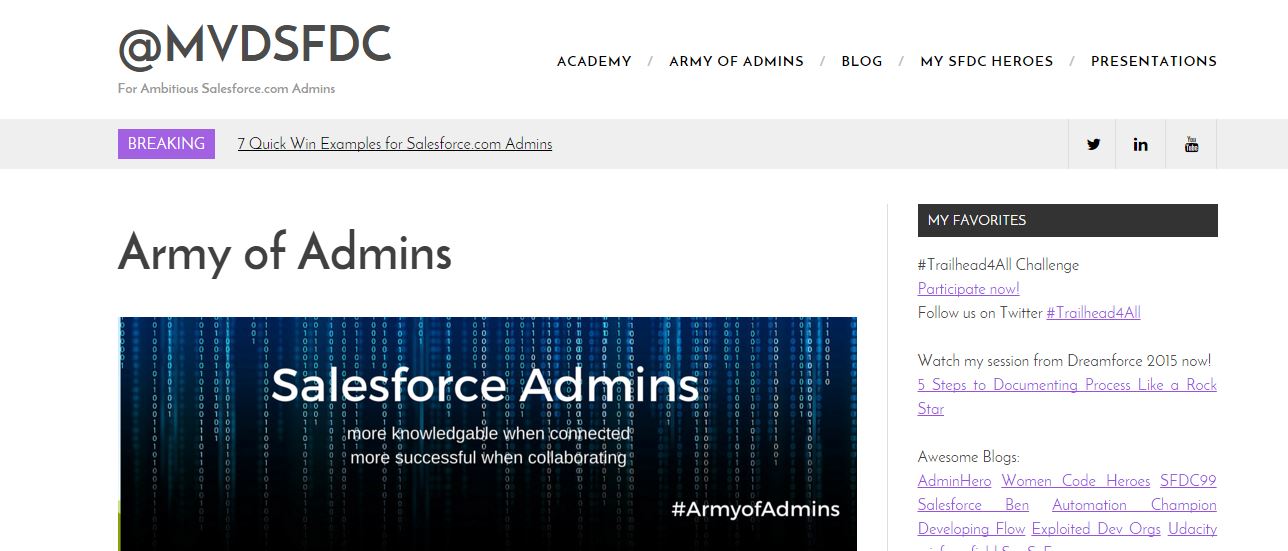 Melissa has been ambitiously helping Salesforce admins streamline their project management methodologies in their work, with her blog and the Admin to Admin academy. She's is also all-hands on giving a boost to training with Trailhead with the #Trailhead4All events, along with AnnieForce.
Here's Melissa's take on Trailhead:
Trailhead is a Playground in the Matrix


Annie Shek-Mason has been actively inspiring Salesforce newbies with the #Trailhead4All challenge. The challenge is for Salesforce communities to atleast host a Trailhead events at a non-profit, school, or any community gathering to spread the knowledge before Dreamforce 2016.
Interested in taking part? Then check out this blog posts:
How to Organize a #Trailhead4All Event in Your Local Community/Nonprofit


Jeff is the Trailhead Developer Advocate at Salesforce. He has some incredible content written for Salesforce Developers on his blog and is a popular speaker in Salesforce and Heroku communities.
If you are a Developer and is interested in learning Salesforce via Trailhead, this is the site you would want to check out.
I'M THE NEW SALESFORCE TRAILHEAD DEVELOPER ADVOCATE
This is an ongoing list of influencers. Know any Salesforce influencers who should be mentioned in it? Tell us in our comments.
We at Whatfix, are helping Salesforce user ease their onboarding, training, and support via our real-time interactive walkthroughs. Interested? Then sign up for a free-trial right away.