With the advancement of digital technology, it is no surprise that employees' expectations from training and development have changed. The training process and the training tool you're using need to evolve accordingly to keep up with this change of pace.
But, sometimes the ball gets dropped on one or two things that end up killing your time and rendering your efforts almost ineffective.
For instance –
"I'm spending too much time organizing training programs for remote employees who are located in different parts of the world." – get yourself a web-conferencing tool that can help you deliver training to your remote employees.
"My employees aren't watching the 40 mins video I made (which took me all day to make)!" – use a microlearning platform where your employees can access bite-sized training courses anywhere, anytime. And you'll have to spend half the time creating these courses.
"We conducted a 2-day training program but after a week, the employees seem to have forgotten most of what they learned." – use in-app guidance that provides concise information reminding them what they've learned at the right time.
Employee Training Tools form a cornerstone of any organization's tools stack. But, the sheer number of such tools can be quite overwhelming, when you are on the prowl for that ONE TOOL.
To make things easier for you, we've compiled a handy list of popular training tools for you to choose from. 
17 Training Tools For The Modern Trainer
The tools mentioned in the list cater to various training process needs such as software training, virtual conferencing, etc. which allows you, as a trainer to achieve all your goals in the function.
Whatfix
Ontuitive
Moodle
Looop
Degreed
Litmos
BizLibrary
Totara Learn
GoToTraining
BigMarker
Zoho ShowTime
WebEx
Bloomfire
KnowledgeOwl
Poka
Grovo
Axonify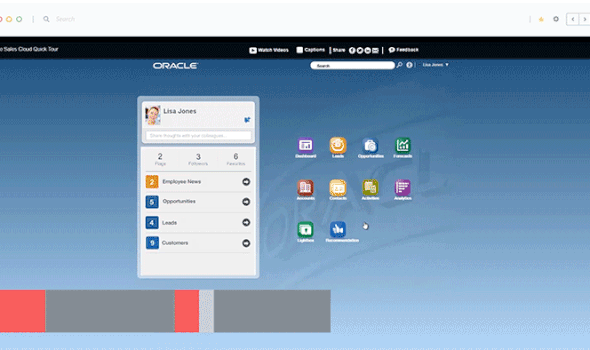 Whatfix is an electronic performance support platform using which you can provide in-app guidance within your business applications to train and support employees at their point of need.
Especially when your organization is using applications like Salesforce where there are multiple features, constant updates, and features going obsolete, chances are that the employees will get overwhelmed. Moreover, changing your training content from scratch each time can get tedious.
Employees tend to forget most of what they've learned because of the time lag between learning and implementation. With a training tool like Whatfix as part of your employee training tools stack, you can create quick guides that provide concise information to employees with minimal disruption to their ongoing workflow. Any training forgotten won't affect the performance since you are resolving queries with contextual, just-in-time guidance.
Read more about how Corporate Training Needs to be Unified in the Digital Workplace here.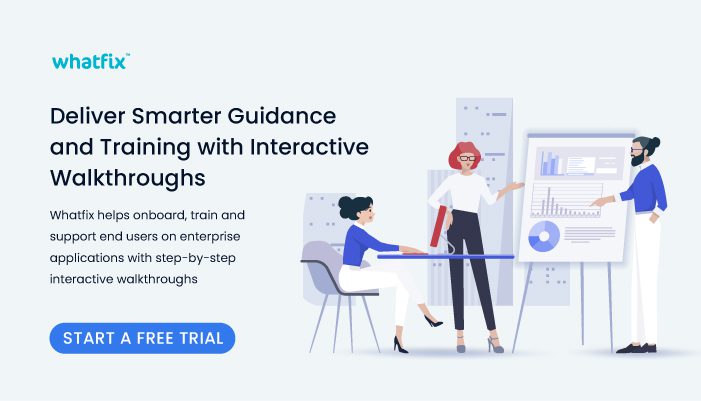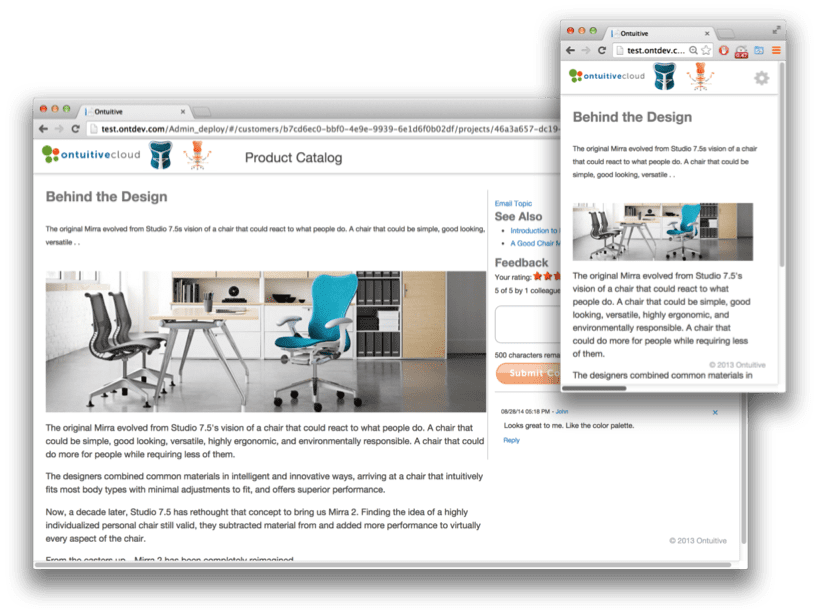 Ontuitive is another training tool that can help you train your employees by offering specific information at the right time. Be it to train new hires on your organization's business processes or the days following a process change, Ontuitive provides relevant access to your existing resources.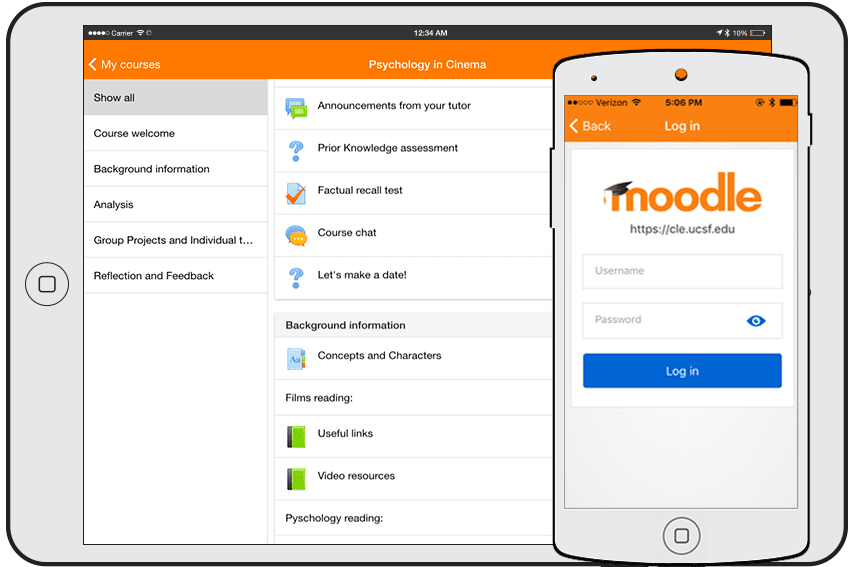 Moodle is one of the most popular Learning Management System, and there's a good reason for it.
It is an open-source training platform which makes it a cost-effective employee training tool. Moodle offers a plethora of customizations and features to help you deliver online training courses. It integrates with almost everything like Office 365, GSuite, Salesforce, etc, so trainers can monitor learners' progress, understand and optimize the course from the results, and helps manage employee performance better.
Moodle also has a mobile app which makes it that much easier for training content to be accessed and consumed by employees.
Without a dedicated L&D admin, the task of creating and delivering training via LMS can feel pretty overwhelming or tedious. With Moodle, you can pretty much be self-reliant for most tasks since it is fairly simple and intuitive to use. The learner-centric features topped with a collaborative learning environment makes Moodle a good pick.
And the best part of Moodle is its humongous community where you can share ideas, ask questions, get insights on how others are training employees, and more.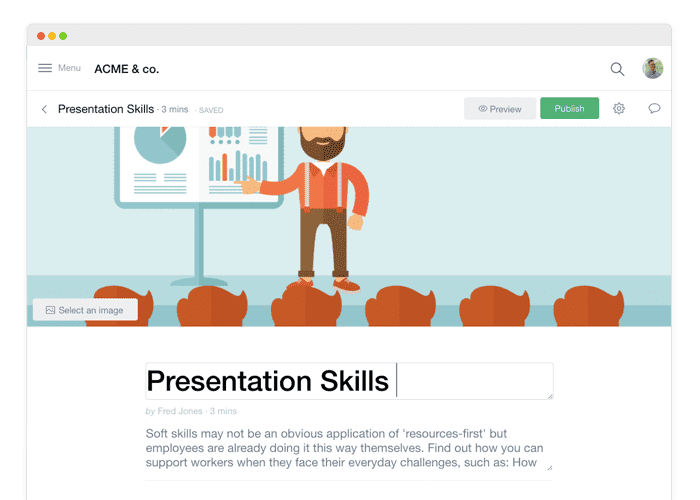 From the land down under, Looop is a very intuitive Learning Management System that enables trainers to deliver online training.
With Looop training tool, it is fairly easy to set up and assign courses to employees and it has a great user experience across all devices like mobiles, tablets, and computers.
Looop is designed to ensure learning can be found quickly and easily and is completely in context to the organization. Especially when employees want to find answers quickly and on their own, Looop's course or resource search will go a long way in increasing learner productivity.
Similar to assigning lessons/questions to employees, you can choose content creators for particular lessons or modules. This makes it extremely easy to collaborate with others and get the knowledge into the employees' hand (and hopefully, head) seamlessly.
Looop allows you to add tests, quizzes, surveys, create events, and more. They are constantly adding new features and are known to have good customer support.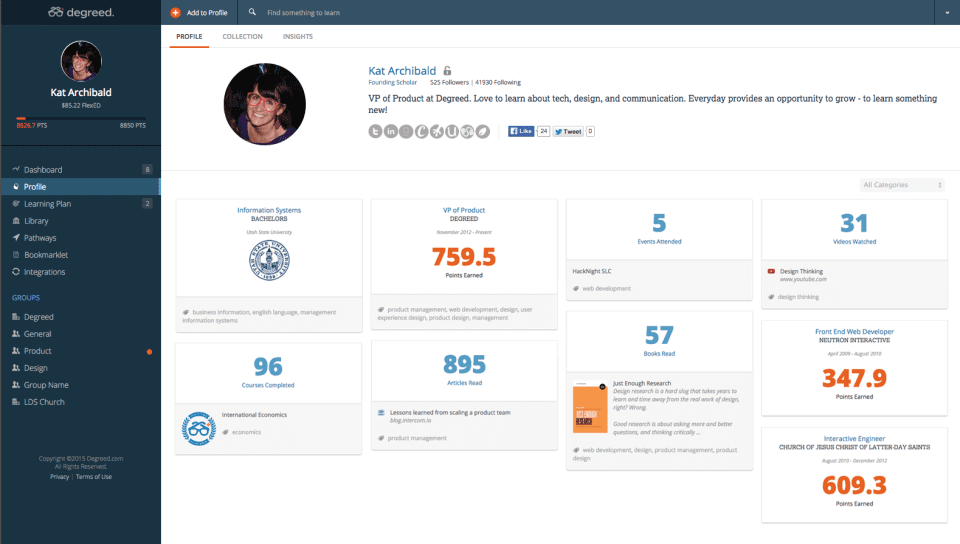 Yet another training tool, Degreed is an enterprise learning portal that helps trainers consolidate a large variety of content in one place.
Degreed offers a feature called content pathways which you can custom create. This content pathway is a collection of learning content from any source—books, links, training videos, courses, articles, etc—that can be used for sharing knowledge on a particular topic. For example, if you are consolidating training material to teach an employee how to use Salesforce, you can put it all in a pathway no matter the file type and source.
Degreed training tool also offers multi-language support for close to 26 languages so you can create courses in multiple languages.
Needless to say, Degreed also has an app which ensures that the learning goes wherever your employee goes.
As recent as last year, Degreed launched a skill certification to measure and score employees' existing skill levels. This can add tremendous value to both the workers and organizations where the former gets to brush up and update on skill levels while helping the latter in better understanding what the employees need to be trained on.
Oh and if you are one of those people who Bookmark/Evernote/Pocket a lot of articles for reading or referencing later, you can check out the Degree Chrome plugin. It lets you directly add articles to Degreed itself.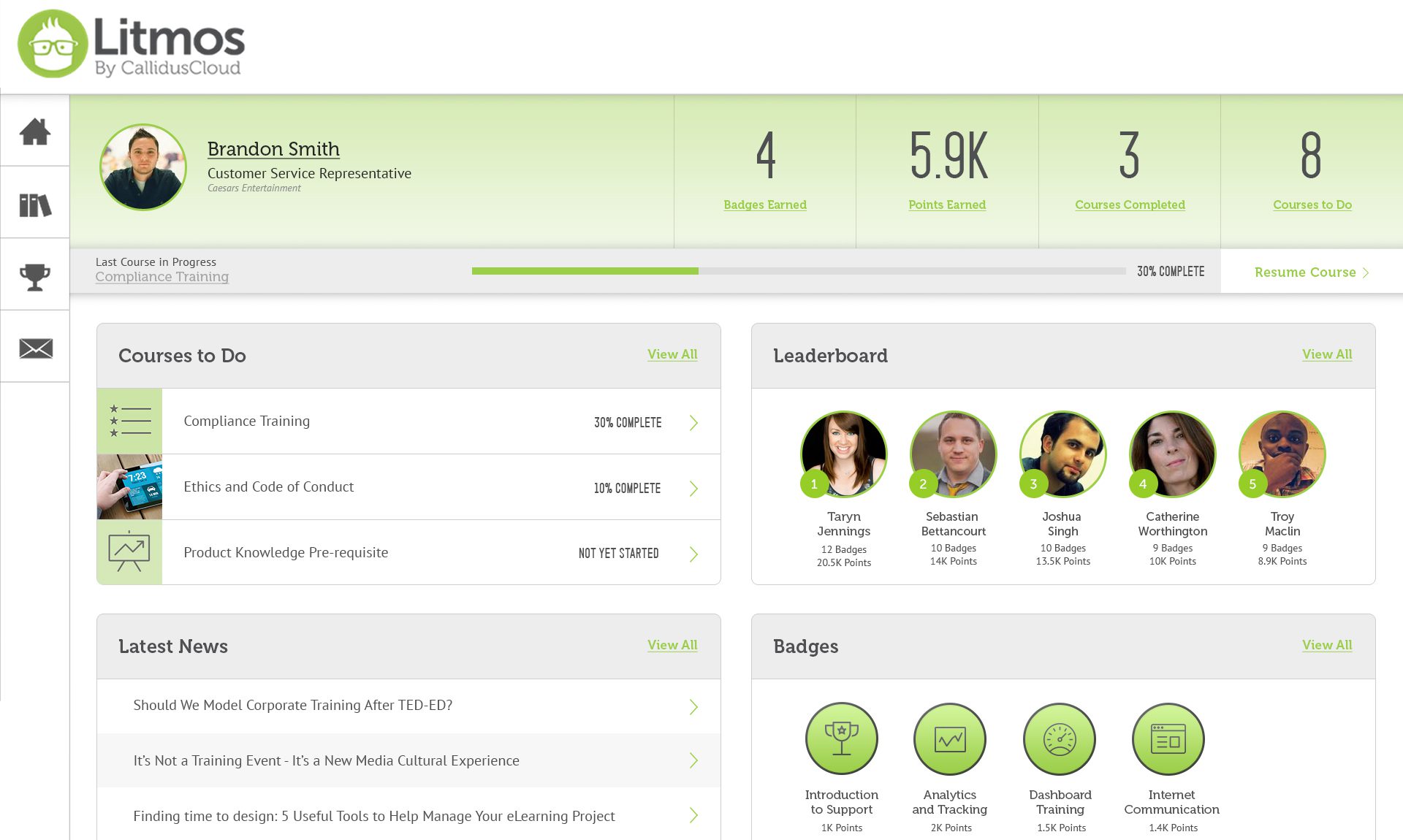 By virtue of its extremely huge customer base (4,000,000 users to be precise) in the Enterprise, SMBs sector, Litmos is considered to be one of the top Learning Management Systems out there.
Apart from the standard Learning Management System features like managing courses, users, reports, etc, Litmos training tool has a content library called the Litmos Heroes Courses which has a large collection of courses spanning from compliance, leadership training, safe work practices, and more.  It also includes resources like training videos, infographics, posters, etc so you can deliver an engaging blended learning experience to your learners.
Litmos allows you to upload different varieties of file types which means you can deliver training to your employees in multiple ways, in a single course.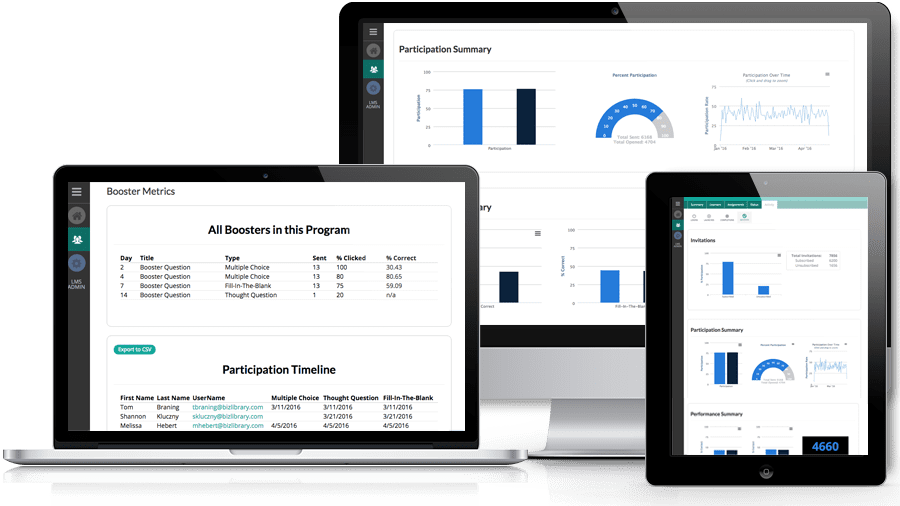 BizLibrary is a training tool that is known for its exhaustive training library, The BizLibrary Collection. This contains over 6000 courses spanning across categories like compliance training, soft skills training, customer service training, and more. The content is available in a range of formats from short and micro-videos to in-depth video courses.
With their LMS solution, you can combine custom-created content with off-the-shelf readily available content to easily create courses that cover just about any topic relevant to you.
This tool also helps you create custom-branded websites and offers a course recommendation engine that assigns relevant training programs to employees.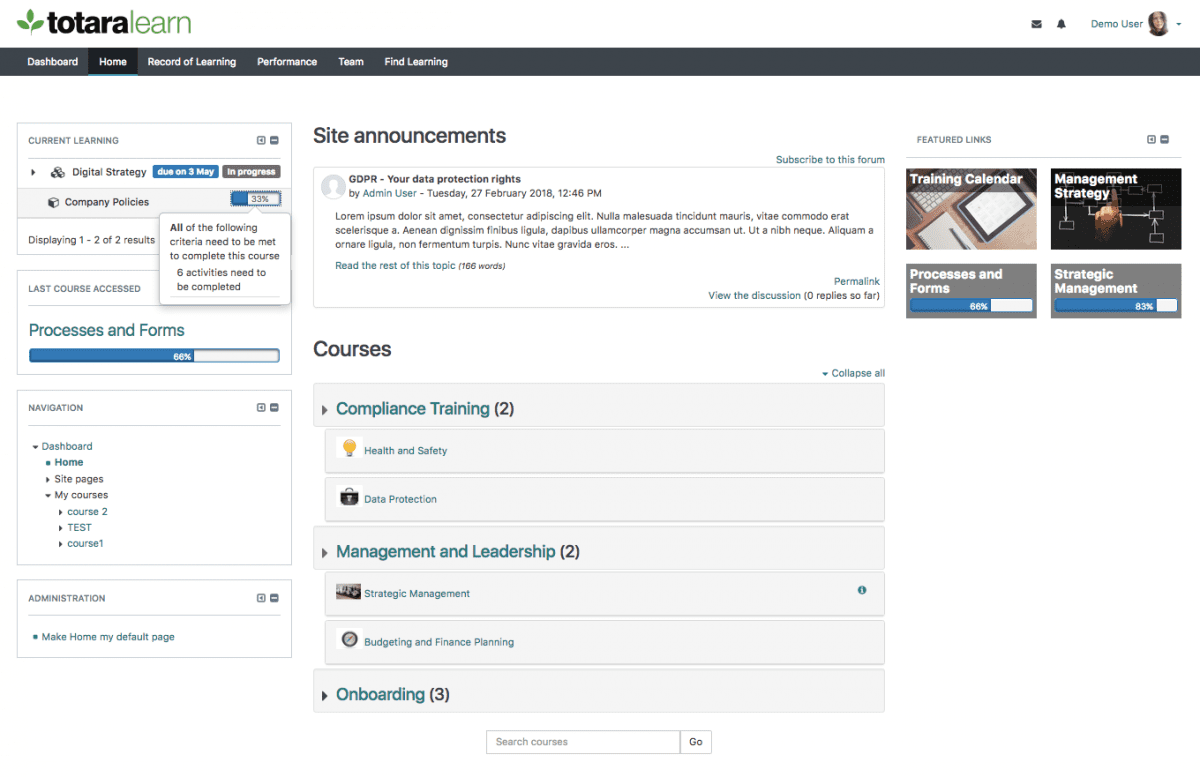 Totara Learn is an open-source training tool that doubles up as a performance management tool as well. It's highly configurable and integrates with a lot of applications like HR Systems etc.
Their 360 Feedback feature allows users to self-evaluate themselves as well as for trainers to give feedback. The User Tours feature helps you create on-screen guided tours according to user roles.   
Totra Learn comes as a suite of applications with Totara Social and Totara Cloud. With these employee training tools together, you will be able to combine different forms of learning like ILT, social learning, self-paced learning, and create a blended learning experience.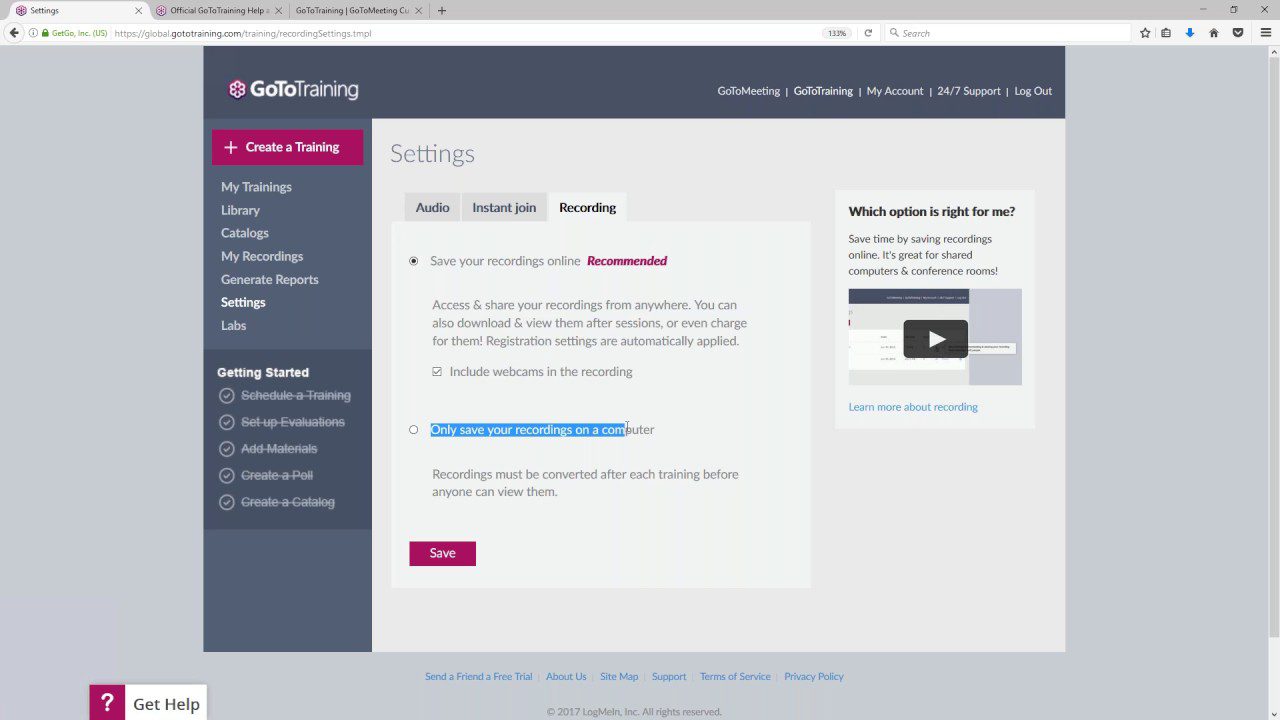 If you're looking for a training tool to facilitate remote learning, GoToTraining is a good pick. Being part of the Citrix suite of applications – GoToWebinar and GoToMeeting, GoToTraining helps you setup interactive training sessions with three components focussing on learner engagement: tests and polls, student engagement with in-session activities, and the ability to show remote employees a live, real-time image of the class whiteboard.
Their comprehensive reports give the trainer insights on session attendance, audience attention, test results, and more.
In addition, the training platform allows you to integrate YouTube and Vimeo so you can easily share training videos during your live training.
With all these features, you can bring easily the blended learning approach in your webinar training sessions.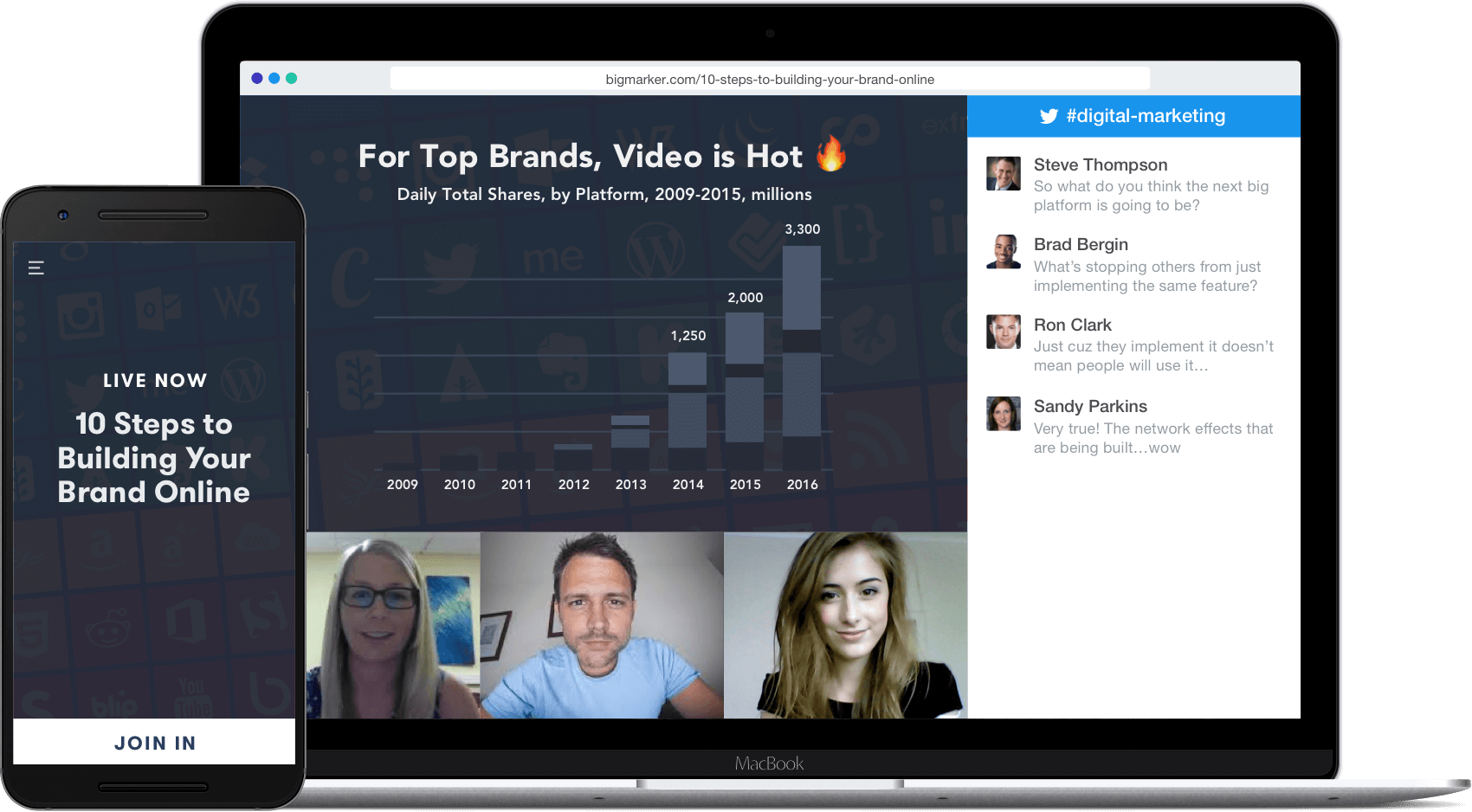 Worth noting right off the bat is that BigMarker is a browser-based platform to help you conduct all types of webinars — including workshops, virtual meetups, classes and training, presentations and demos, live streams, and private sessions.
Creating and running interactive training is fairly simple especially since your attendees don't have to go through the hassle of downloading any software to join a webinar.
BigMarker training tool also offers seamless integration with Hubspot, Mailchimp, Salesforce, etc so you can import webinar data, create campaigns, automatically update contact information to indicate whether they've attended the session.
If you are big on Twitter, BigMarker allows you to link your Twitter hashtag to the webinar. With this feature, you can reach a larger audience and encourage live engagement.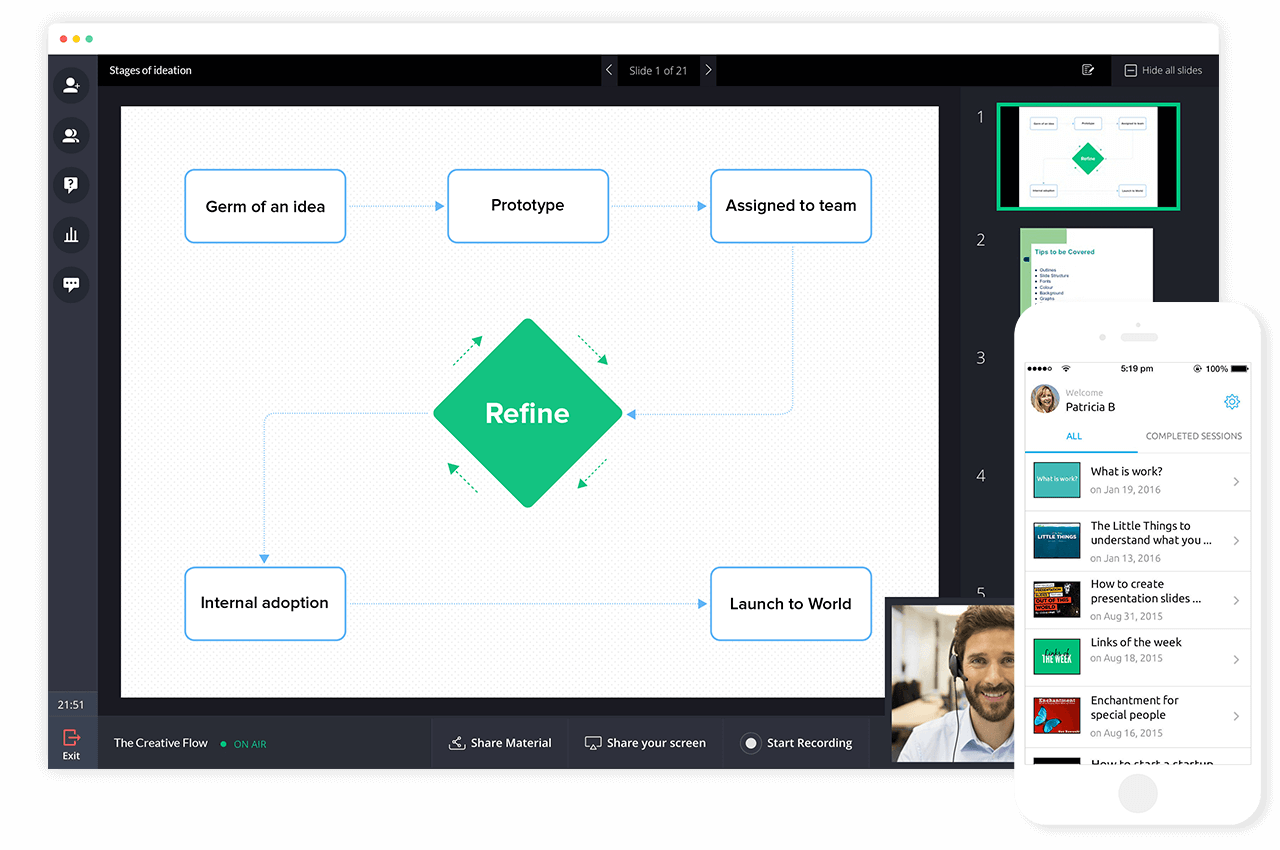 One of the biggest highlights of this training tool is its integration with other Zoho tools which, as a suite, work like a well-oiled machine.
Besides the standard web-conferencing features, the main focus of Zoho ShowTime is on hosting live presentations heavily leaning on interactivity with their unlimited polls and Q&A feature.
The engagement analytics and reports will give you insights on how the learners received and interacted with your training content.
Showtime offers a plethora of features, including the ability for viewers to access the training session from their phones, engage with the session by liking and commenting on the slides, participating in polls etc.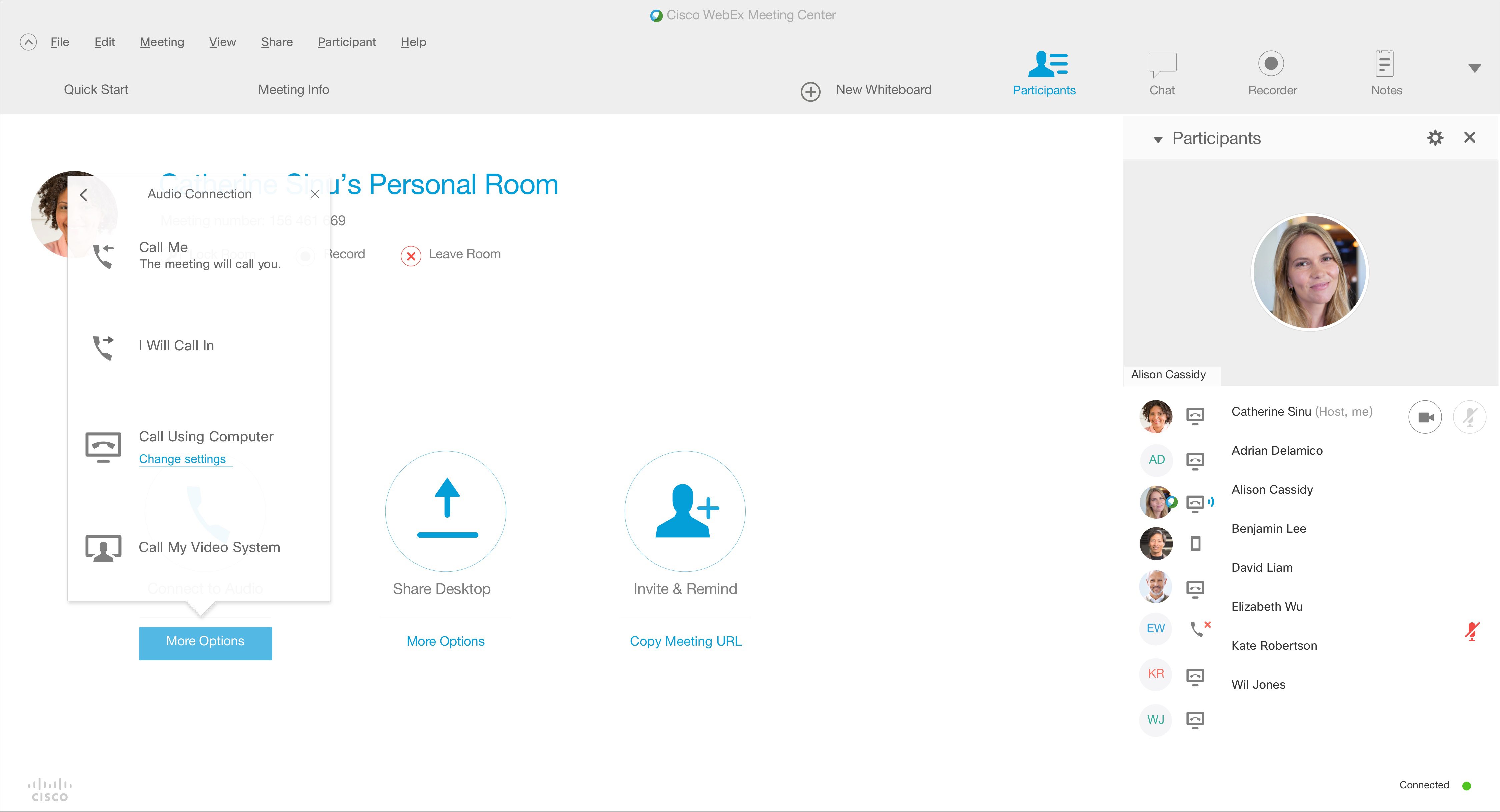 Powering close to 20 million meetings per month, Cisco's WebEx is pretty much a plug-and-play training tool that integrates with a lot of applications like Microsoft Outlook, etc. It's one of the best tools that you can use to conduct training and presentations with remote employees.
Their add-ons like "Call Me" etc makes it very easy for conducting global meetings and training.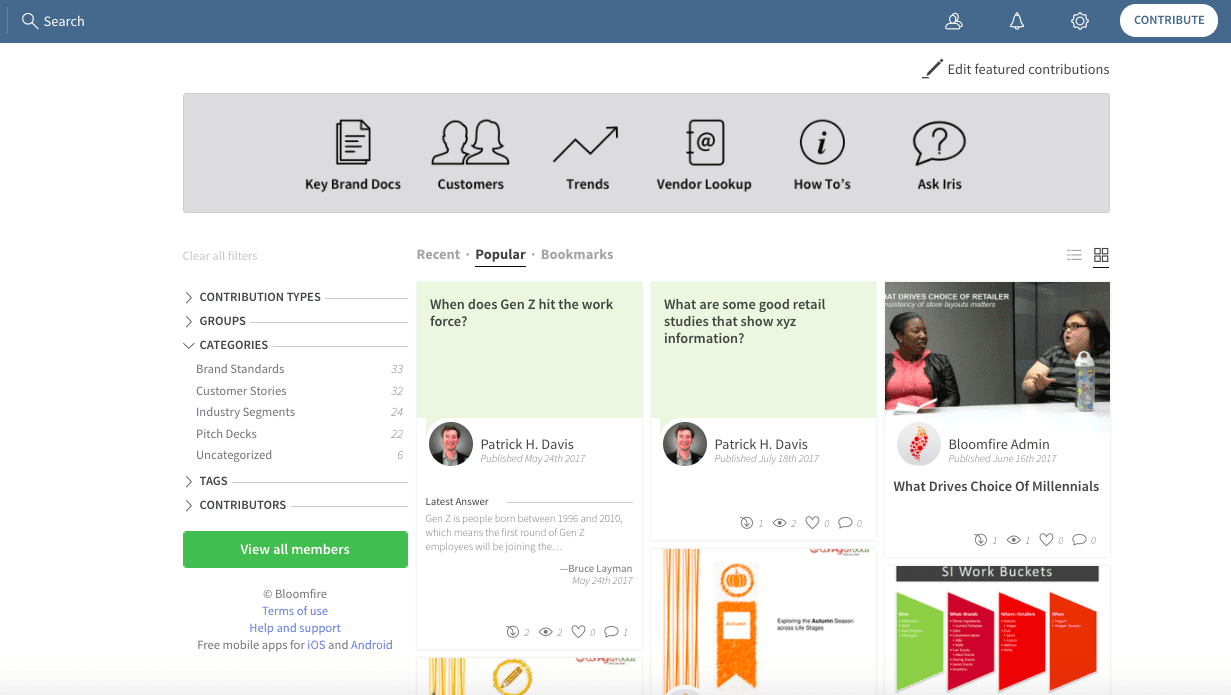 Bloomfire is a knowledge sharing and insights platform which works by capturing, archiving, and growing the knowledge that already exists within or about the organization, across a variety of departments.
It allows you to capture, archive, and update previously existing information within or about your organization. Bloomfire enables employees to find information about the organization whenever they need it.
A tool like this helps you create a centralized repository of information which will then be available at everyone's fingertips. 
Bloomfire has powerful content curation features along with a simple intuitive UI, making it easy for the trainer to curate a knowledge base and the learner to consume it. It offers a host of features like content management, Bookmark, Series, Bump to Top of Feed, Interests etc.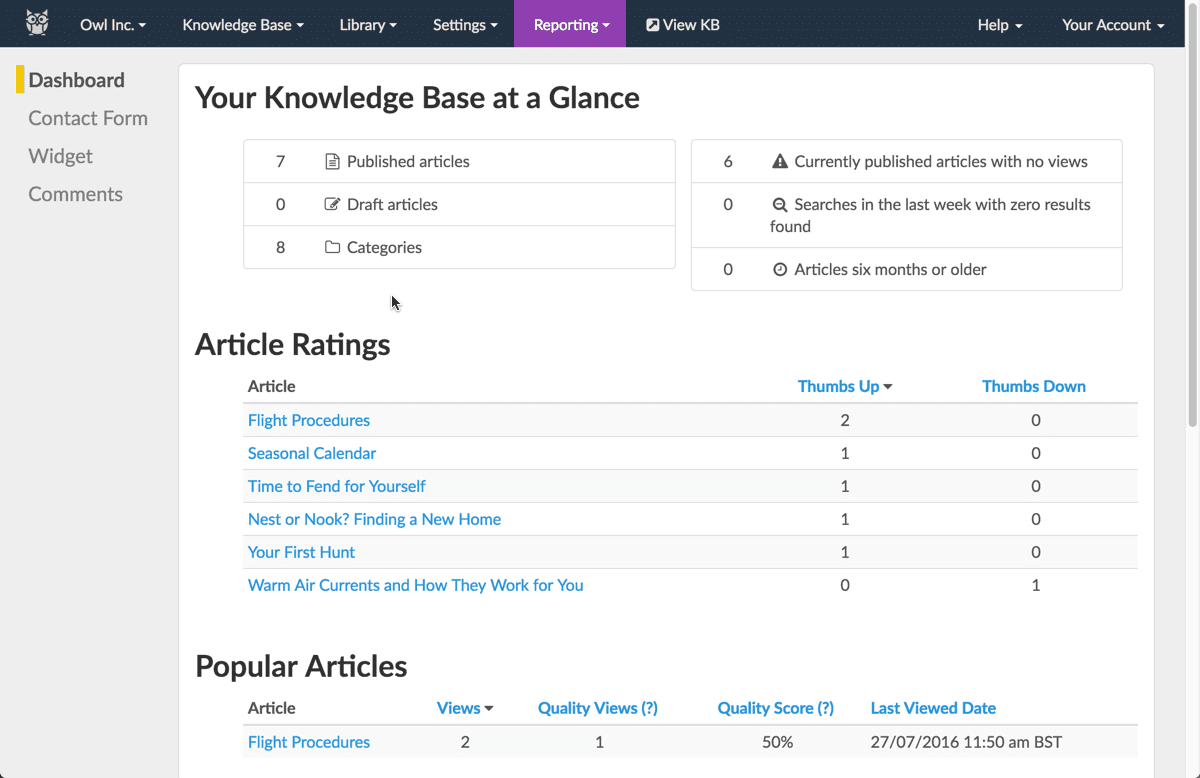 KnowlegeOwl lets you create a secure, robust, easy-to-navigate repository of resources. You can have granular control over who has access to the knowledge base and make it public, private, or segment it according to each department/team/user role.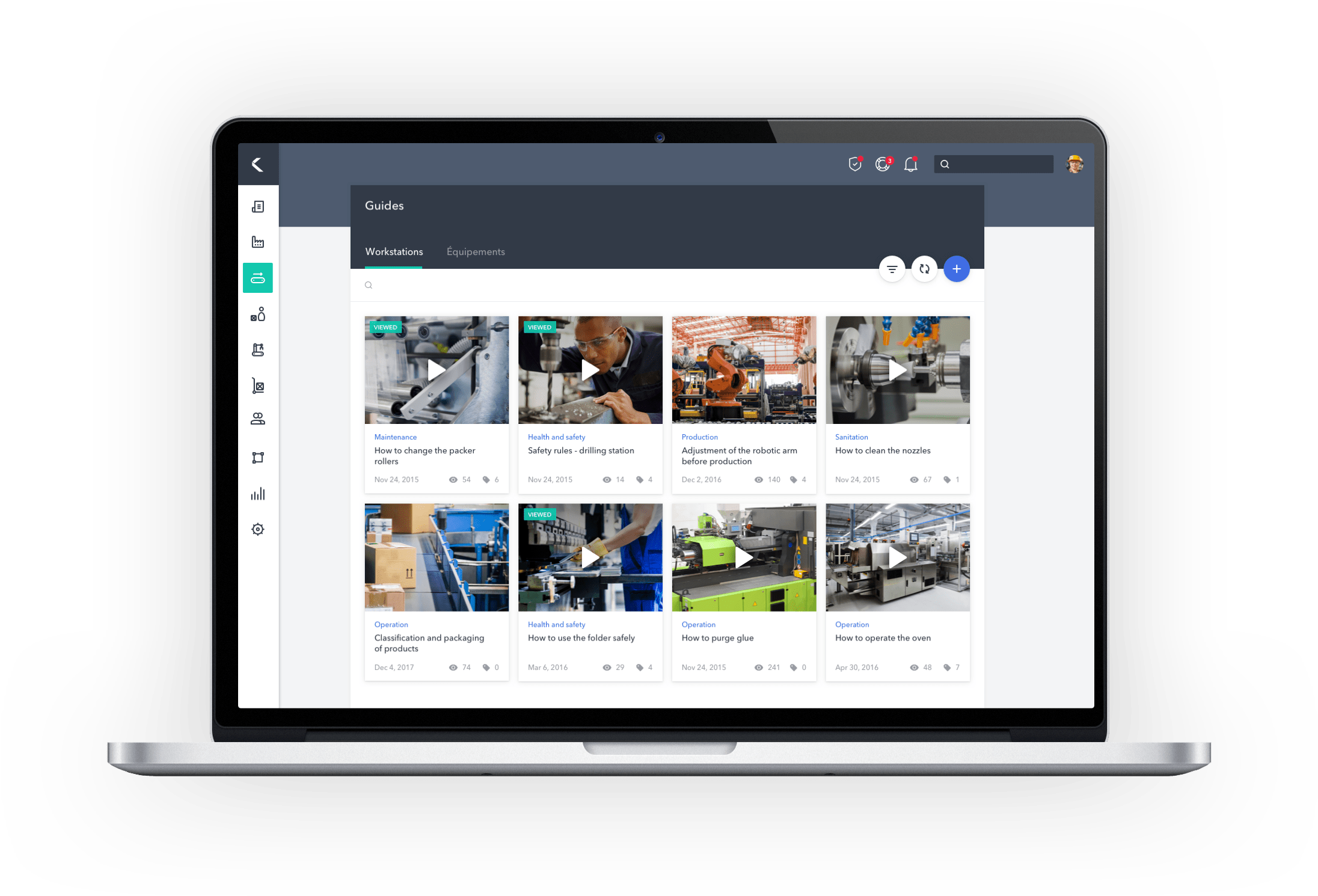 This is a tool that's focussed on manufacturers to enable training, knowledge sharing, and troubleshooting on the factory floor. With features like Call for Help, Event Log, etc employees can access real-time information from anywhere. Poka helps you train your staff easily to reduce human errors, unplanned downtimes, losses, and returns.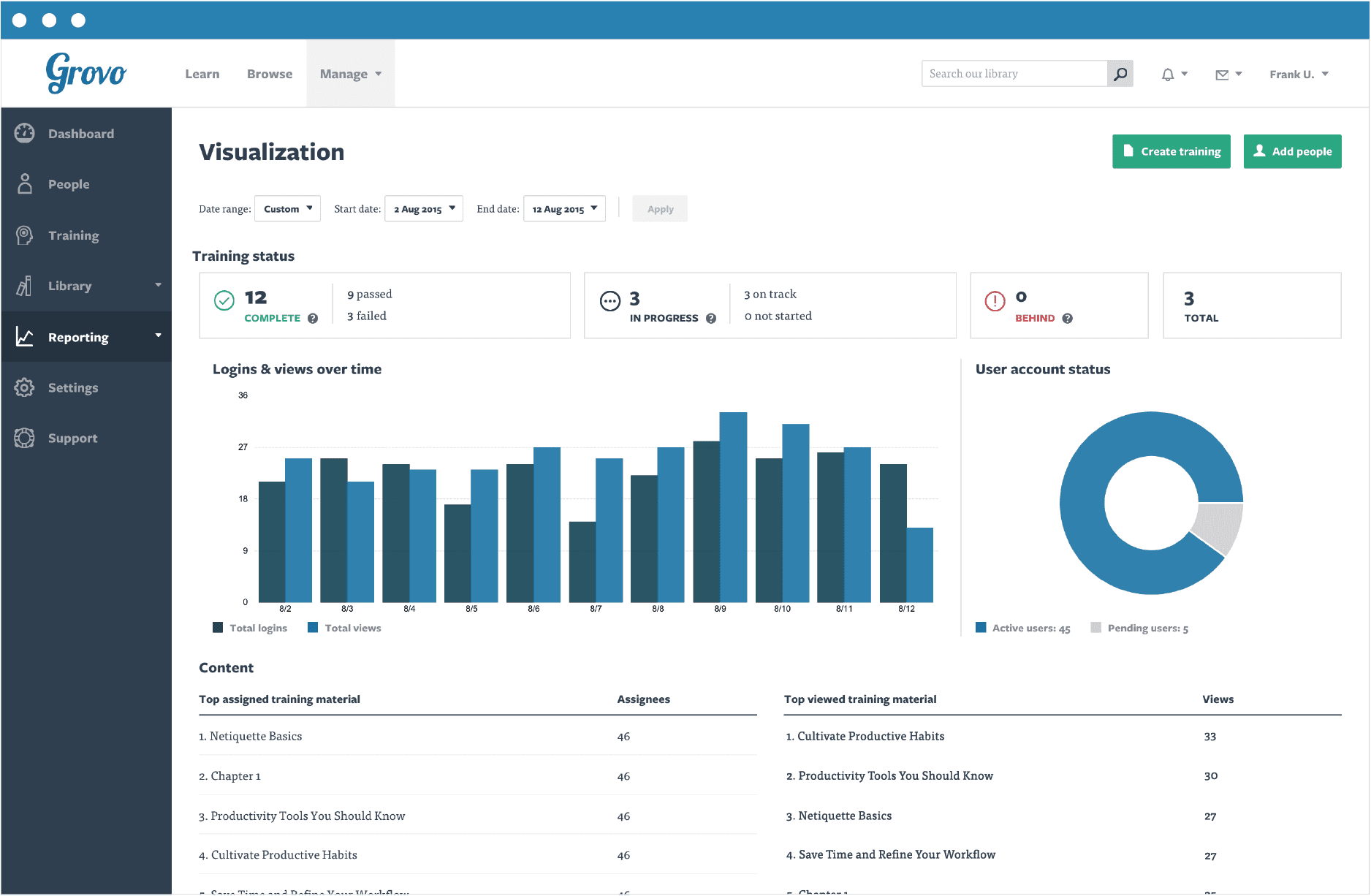 Grovo is an online training tool that focuses on microlearning (so much so that they've trademarked this term).
Everyone knows about the attention span of humans reducing to 8 seconds – it's a stat that's been going around for years now. Luckily, Grovo has completely focussed on short, bite-sized chunks of learning and has over 2000 customizable built-in lessons as well as the option to create your own.
It is a simple online training tool that employees can use to complete the tasks at their own pace, at their own time which fits right into their daily routine. You can enhance your live training sessions with Grovo's video training library that new hires or your employees can refer back to whenever they need.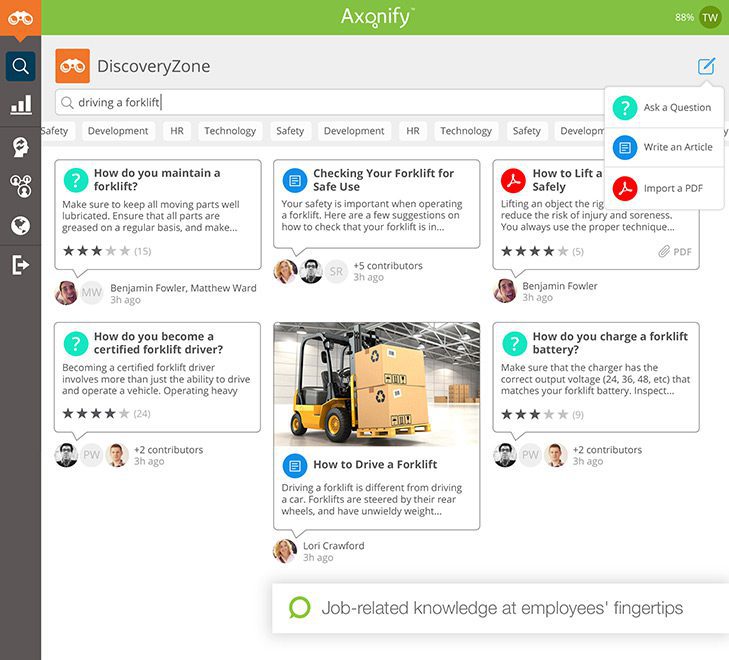 With Axonify, a microlearning training platform, you can create your training content as small chunks of information which takes only a minute or two to complete. Axonify offers a personalized and adaptive learning experience that can help you create more engaging training content. With the continuous learning approach that such platforms adopt, you can build, sustain, and measure employee knowledge.
---
We'll be iterating this article and adding more Employee Training Tools to it. Know of a great tool that we missed out? Comment below!