Managing a client's finances involves more than just overseeing investments and accounts. As a wealth manager, building long-lasting, trusting relationships with clients is just as crucial as creating lucrative portfolios. 
The foundation of these vital connections is built on day one with client onboarding. A well-designed user onboarding process goes beyond just filling out forms and teaching clients how to work with you and your financial software technology — it sets the tone for the future of your partnership. 
Here's everything you need to know about creating a client onboarding process in financial services.
What Is Client Onboarding in Wealth Management?
We often think of client onboarding as the steps taken to get your new client set up with a financial advisor — and while signing forms and granting account access is an important step, these tasks come much further down the onboarding process than you might expect. 
In wealth management, client onboarding begins with your very first interaction with a lead. This includes: 
Information gathering and education sessions:

Early conversations set the tone for your future relationship with a lead. Consider these initial touchpoints as the first phase of your onboarding process. 

Offering and product selection:

Successful onboarding depends on getting the right services and products in your clients' hands. 
Goal setting and identifying key metrics:

Financial goals will vary from client to client, and building solid long-term relationships depends on a mutual understanding of what success looks like. 
Client portal onboarding:

Getting new clients set up with the technology tools they need to stay on top of their finances actively.
Recognizing these processes as part of onboarding can lay a stronger foundation for your ongoing relationships with clients.
The Importance of Client Onboarding in Wealth Management
When dealing with something as personal as someone's money, ensuring you're on the same page as your clients is essential. A robust onboarding process in wealth management does just that. 
Client onboarding in wealth management gives you an opportunity to: 
Gain a deeper understanding of client needs and expectations.

Provide clients with an overview of your own needs and expectations.

Gather crucial information that will set you up for success.

Set the tone of how to work together going forward.

Build trust and provide clients with peace of mind.
For your clients, a well-designed onboarding process allows them to: 
Answer questions and resolve concerns or issues.

Understand how to get the most out of their investment and partnership with you. 

Learn how to use your software or processes. 

Get comfortable with you and your team.
Digitizing the Financial Services Client Onboarding Process
Financial services usually involve one-to-one interactions and authentic relationship building — but that doesn't mean digital shouldn't be a part of your onboarding process. In fact, digitization can make it easier to build genuine connections with your clients.
Here are some of the benefits of digitizing your financial services client onboarding process: 
Add automation to save time and reduce human error.

Enhance security and protection of sensitive client information. 

Provide a dashboard for clients to see new activity and see an overview of their account(s).

Create a central location to share and collect information and knowledge. 

Give

self-service support

options to clients. 

Improve regulatory compliance.
How to Create a Digital Onboarding Experience for New Wealth Management Clients
1. Choose your onboarding software
First, you need to determine how you will deliver your onboarding UX. Two standard options are building an in-house onboarding experience or parter with a SaaS vendor link a product tour software or digital adoption platform. 
A build-it-yourself tool is custom-built to meet your unique needs and standards and can be built with popular React onboarding libraries. But they're often expensive, time-consuming, and require you to keep skilled software engineers on staff to make improvements or troubleshoot problems. 
A product adoption platform is a ready-made solution with customizable features to align with your unique onboarding process. While you don't have full control over the features or functionality built into the tool, you don't need to worry about maintaining software or fixing bugs. 
Choosing a customer onboarding software is an easy way to get your client onboarding process up and running quickly — but it isn't always the right decision. Evaluate your unique needs to determine which method is best for you.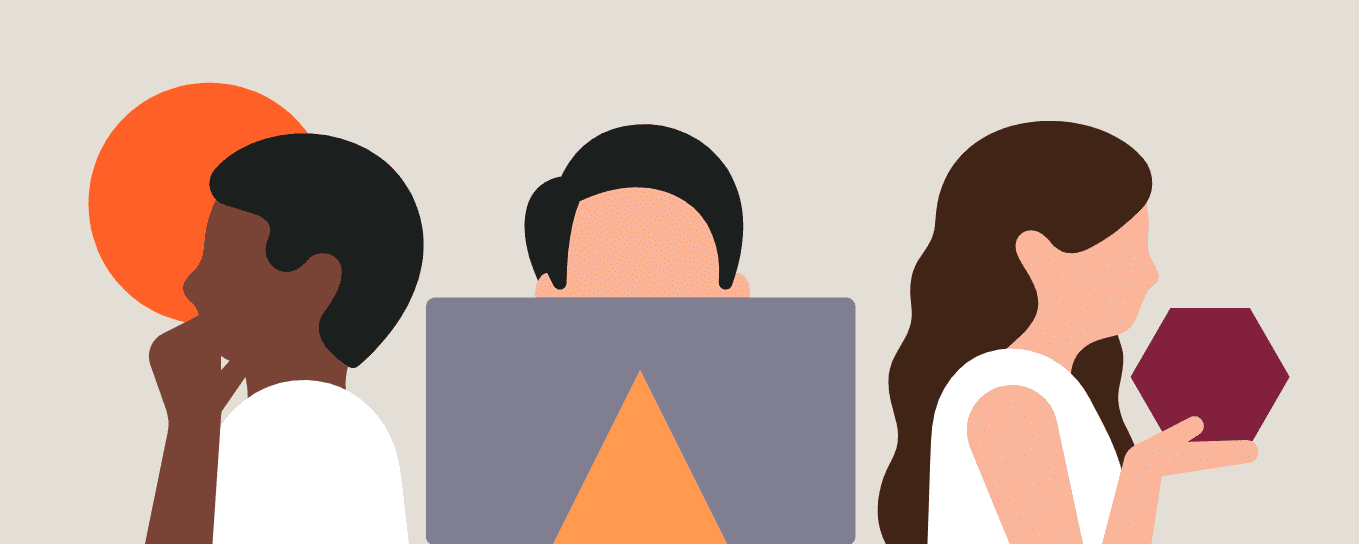 Cardinal Health accelerated use adoption of its new website and partner portal with Whatfix
2. Know your compliance regulation requirements
Your onboarding process will involve collecting sensitive information from your clients, so you want to be sure you're correctly protecting their data and remaining compliant. Before you start building your digital client onboarding process, know your regulation requirements.
3. Map your client onboarding journey and flow
Create a client onboarding flow by mapping out your customer journey from lead to new client to a loyal customer. 
Break down each process step and clarify what needs to happen at each phase. What resources are needed? What questions are likely to arise? How can your team best support your clients during each phase of the user journey? 
These questions will also help you identify your user onboarding goals, such as your clients' "aha!" moment. 
The "aha!" moment is when a client realizes the value of a tool and adopts a technology or application. This is the moment you want to guide your new financial clients to.
Use your client onboarding overview to ensure you're hitting all the appropriate points and that no clients will unintentionally slip through the cracks.
4. Identify key client milestones and touchpoints
There is a defining moment during each onboarding process where the solution just clicks for the client is the the "aha!" moment.
As previously mentioned, the "aha!" moment happens when the client recognizes the full value of your offering. When they reach this point, they're more likely to invest in working with you long-term. 
Identify what these key client milestones are. What actions or activities need to happen for clients to see the value in your solution? How can you ensure they reach this point? 
Use automation and product analytics to continue nudging your clients closer to these milestones. For example, automated reminders and touchpoints can prevent clients from slipping through the cracks. As you identify your key milestones and touchpoints, look for opportunities to digitize your processes as well. 
5. Create in-app guidance
In-app guidance helps clients navigate platforms and tools with on-screen instructions and tips. In-app guidance might include: 
Product tours

Smart tips 

Onboarding task lists 

Interactive flows and walkthroughs

Alerts

Field validation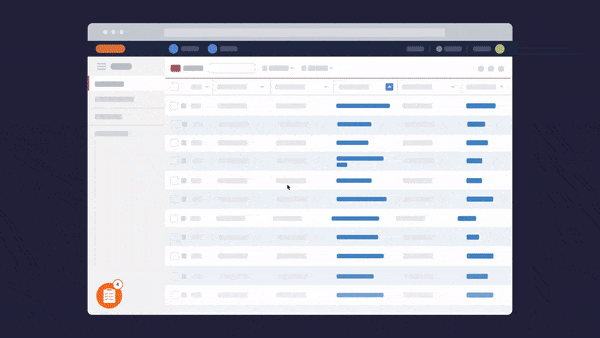 During onboarding, in-app guidance will give clients a clear understanding of what is expected of them and provides an automated hands-on-like approach to education. Clients get the feel of a personalized onboarding experience without the time commitment from your team. 
Adding an interactive walkthrough to your client onboarding can help reach that "aha!" moment faster and improve retention rates. 
6. Provide clients with on-demand self-help and support
An on-demand help option allows clients to answer their questions or resolve issues themselves. It reduces the time your team needs to troubleshoot problems and helps clients reach time-to-value faster. 
On-demand self-help and support may come in the form of: 
FAQ pages 

Knowledge bases 

Chatbots 

Community forums 
Create on-demand help content that align with your client's needs during this onboarding phase and beyond. Identify the questions they're frequently asking, the areas where they may be running into trouble, or where they might just need additional help.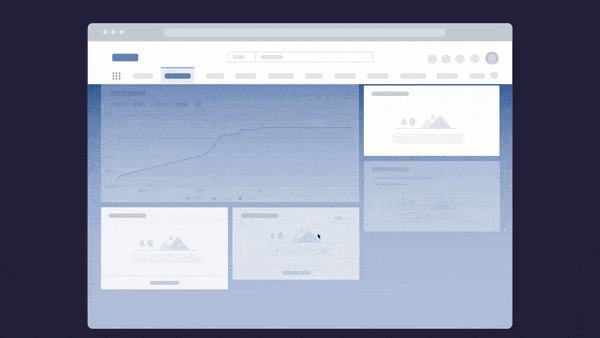 7. Identify client friction and pain points
Client friction and pain points are the areas your new clients still need help with, even with in-app guidance and on-demand help. You might be losing clients or seeing increased support requests in these areas. 
It's essential to identify these friction and pain points to eliminate them. 
Building a feedback loop and tracking key metrics can help you find the areas where your clients struggle. You can then build new or improved content, enhance your onboarding process, or provide more opportunities for connection to start closing those gaps.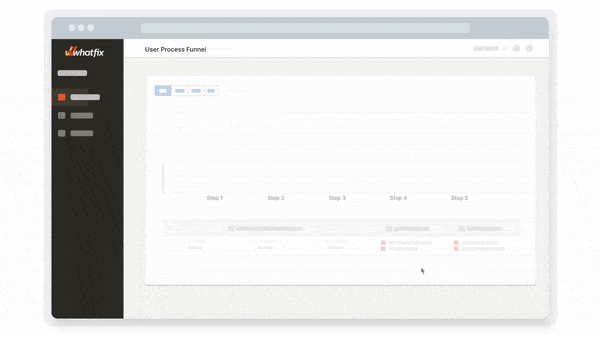 8. Analyze client behavior, engagement, and adoption rates
Analytics is a secret weapon for building a solid client onboarding process. With insights into client behavior, engagement, and adoption rates, you can track how well your current onboarding process is connecting with clients to make better improvements. 
Here are the high-level areas to keep an eye on: 
Client behavior:

Tracks how, when, and where your clients use your solutions. Collect and analyze behavior data, such as how they log in, how much time they spend, and what features they engage with. 
Engagement:

Measures how engaged clients are with your solution, including how frequently they connect and how much content they interact with. This may also include offline interactions, like calls or meetings. 
Adoption rates: Product adoption rate is the number of clients that have reached the total value of your solution or various features or offerings, giving you a better understanding of how strong your onboarding process is and what solutions are most popular.
9. Collect client feedback
Go straight to the source and collect direct feedback from your clients. Allow them to share exactly what they like and didn't like about your client onboarding process — and take their suggestions seriously. 
Your client onboarding process should be built with your client's needs in mind. Look for ways to implement their suggestions and find opportunities to add personalization to meet their needs. 
Use survey tools, one-on-one meetings, and social media to gather client feedback. But be sure to look outside of direct conversations as well. Turning to third-party pages, such as Reddit or Quora, can give you unbiased feedback from your clients.
Build, analyze, and deliver better user onboarding experiences for wealth management clients with Whatfix
When you're working in an industry as high-risk as wealth management, you need a client onboarding process that builds trust and improves the strength of your relationships with clients. Using Whatfix gives you the tools you need to do just that. 
With Whatfix, you can build, analyze, and deliver better user onboarding experiences that improve adoption, engagement, and retention rates. 
With Whatfix's no-code editor, non-technical people can build branded in-app guidance such as product tours, walkthroughs, task list, and more. They can also connect external knowledge bases, documentation, and third-party support links right inside their digital applications with Whatfix's Self-Help wiki.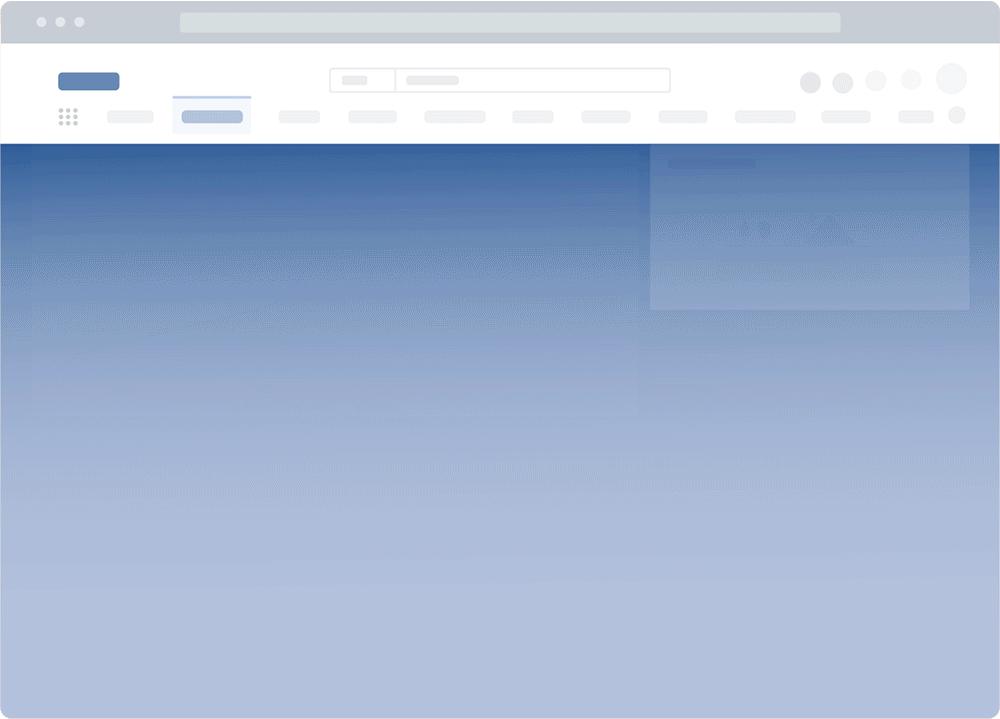 Whatfix Analytics captures and analyzes your clients' behavior and helps you identify friction points and new support content you should create.
Learn more about Whatfix for user onboarding and get started on your digital adoption today!
Like this article? Share it with your network.
Subscribe to the Whatfix newsletter now!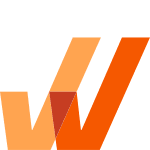 Software Clicks With Whatfix
Whatfix's digital adoption platform empowers your employees, customers, and end-users with in-app guidance, reinforcement learning, and contextual self-help support to find maximum value from software.