Exploring WalkMe Alternatives & Competitors?
See why leading enterprises believe Whatfix is easier to use, delivers better returns, provides stellar customer support and is better overall platform in comparison to WalkMe and all the other WalkMe alternatives and competitors.
Deciding to implement a digital adoption platform (DAP) is a significant step in developing your digital adoption strategy. But with so many platforms to choose from, it can be challenging to know which is the best for your business. Is WalkMe's DAP the right enterprise solution for you, or would one of its competitors be a better fit?
We put together this resource to make your decision easier. We'll show you the top WalkMe alternatives and comparisons of leading DAPs to help you see which platform has the features and capabilities your company needs.
What are the best WalkMe alternatives?
Whatfix: Integrates seamlessly with your application to offer contextualised walk-throughs and self-help materials relevant to the user's role and where they are in the application.
Pendo: Offers onboarding walk-throughs and the ability to collect feedback in-app, and is generally designed for product managers to help them understand product usage. No coding is needed, but installation does require some technical background.
Appcues: Native-looking integration means users have a consistent experience no matter where they are in your application, but guidance is mainly limited to onboarding rather than ongoing training and adoption.
Userlane: Allows direct messaging to users, so you can provide support and collect feedback in-app.
Nickelled: Offers guided product tours to walk customers through different parts of your software.
Inline Manual: Allows you to group users based on behavior and send targeted messages by group. Code snippet is required for setup, but no coding is needed once installation is complete.
Looking for a more in-depth comparison of all leading digital adoption platforms? Explore our comparison guide of the best digital adoption platforms in 2022.
Whatfix is one of the top WalkMe alternatives. Both Whatfix and WalkMe are digital adoption platforms designed to guide customers or employees through an application and increase end-user adoption.
With both digital adoption platform, you can create embedded step-by-step walk-throughs. You can also integrate your existing knowledge base articles so users can easily find them in-app using the self-help menu. Both platforms offer analytics so you can see how customers or employees are interacting with the application.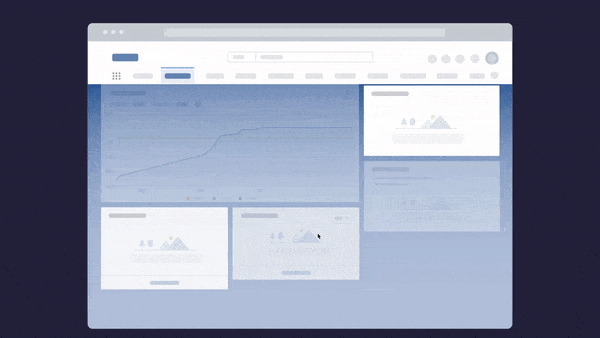 Above: Example of Whatfix's digital adoption platform.
However, as you dig deeper into each product, you'll find several differentiators. We'll break down the key differences between the two platforms so you can choose the best DAP for your company.
Why Choose Whatfix Over WalkMe
Whatfix consistently receives higher ratings than WalkMe on review platforms like Capterra and G2, in categories ranging from customer support to ease of use to features and functionality.
Ease of Doing Business With
Here are a few additional reasons to choose Whatfix as your DAP:
Easy installation: While WalkMe installation requires some technical knowledge, starting with Whatfix is as simple as adding a browser extension.
Automated content creation: When you create in-app guided flows and walkthroughs, Whatfix automatically generates the information in multiple content formats, including slideshows and videos.
SCORM compliance: Whatfix's SCORM-compliant packages enable you to easily upload walk-throughs to your learning management system (LMS) to create interactive courses.
Contextualized guidance: Whatfix offers relevant walkthroughs and self-help articles, depending on the person's role and their location within the application.
Support for desktop, mobile, and web devices: Whatfix provides DAP solutions for any type of application, whether it's SaaS web applications accessed in your browser, on-premise desktop applications, or mobile apps.
Whatfix is definitely the most simple DAP when it comes to the creation and deployment of interactive walkthroughs. I've previously tried WalkMe, but Whatfix is unquestionably a better alternative with a better overall product and better customer support.
WalkMe was among the first major companies in the user-guidance software market. The company designed its platform to help onboard users, with a significant focus on product tours and guided walk-throughs.
While they lack some of the capabilities and ease of installation of other platforms, WalkMe does have some useful features:
Smart Walkthroughs: Guided walk-throughs that take users step-by-step through processes and tasks within your application
Tooltips: Individual tips that clarify confusing elements of the application or offer advice for filling out form fields
Launchers: Quick-start buttons that direct users to relevant walk-throughs or knowledge-base resources
Player Menu: Self-help menu to organize all of your walk-throughs and knowledge-base resources
Insights: Analytics platform for monitoring how people are using your product; includes information collected from in-app surveys
WalkMe focuses on customized plans, so pricing will depend on the features and number of users your company needs.
WalkMe also does not publish its pricing. However, a few different sites companies have published WalkMe pricing based on their own experience:
According to Nickelled, WalkMe costs around $2.40-$2.50 per user per month.
According to a 2018 Placer County contract, it cost about $1 per user per month for a 3-year contract.
According to the marketing manager at UserGuiding in 2019, WalkMe pricing was around $1.75 per user per month for a smaller company.
WalkMe Competitors: Comparison Tables
Ultimately, choosing a WalkMe alternative comes down to comparing features and value for money and finding the best fit for your business.
To make your decision easier, we created comparison tables so you can easily see the differences between WalkMe and its top competitors.
| Feature | WalkMe | Whatfix | Userlane | Pendo |
| --- | --- | --- | --- | --- |
| Create in-app content such as guided product tours, walkthroughs, smart tips, task lists, and more. | ✅ | ✅ | ✅ | ✅ |
| Embedded knowledge base wiki that automatically crawls your knowledge repositories, links to external resources, and tracks end-user support questions and search trends. | 🚫  | ✅ | 🚫 | 🚫 |
| Directly integrates with your LMS | ✅ | ✅ | ✅ | 🚫 |
| SCORM compliant | 🚫 | ✅ | 🚫 | 🚫 |
| Autogenerate content into multiple formats and languages, as well as automatically pull in existing training content into your self-help wiki | 🚫 | ✅ | 🚫 | 🚫 |
| Collect feedback with in-app surveys | ✅ | ✅ | ✅ | ✅ |
| Communicate with users directly with in-app messaging | ✅ | ✅ | ✅ | ✅ |
| Train users on mobile and web-based apps | ✅ | ✅ | ✅ | ✅ |
| Integrates directly with all major enterprise software vendors including Salesforce, SAP, Microsoft, and more | ✅ | ✅ | ✅ | ✅ |
| | | |
| --- | --- | --- |
|   | WalkMe | Whatfix |
| Content Creation | Create guided walk-throughs to help increase user adoption. | Create guided walk-throughs, and automatically generate slideshows, videos, and other content formats to suit multiple learning styles. |
| Self-Help Support | Load knowledge base articles and walk-throughs into a self-help menu so users can access materials in-app. | Self-help menu with training/educational materials is contextualized, so users automatically see the most relevant resources for their role and location in-app. |
| Analytics | Analytics require separate setup and customization. | Analytics are included within the platform and are accessible from an easy-to-navigate dashboard. |
| User Feedback | Collect feedback from users with in-app surveys. | Collect feedback from users with in-app surveys. |
| LMS Integration | Integrates with an LMS. | Integrates with an LMS and offers SCORM-compliant packages to load walk-throughs into the LMS and create interactive courses. |
| Integrations | Integrates directly with major platforms, such as Salesforce and Workday. | Integrates with major platforms, such as Salesforce and Workday. Walk-throughs have a "see live" button that takes users directly to the platform and guides them in real-time as they complete the task. |
| Data Entry | Automated data entry cuts down on time spent on administrative tasks. | Automated data entry cuts down on time spent on administrative tasks. |
Though both WalkMe and Pendo offer in-app training and guidance, Pendo is far more focused on customer-facing use cases than on employee training.
As a result, it is an excellent platform for customer insights and analytics, but it does not offer as many guidance features as WalkMe or Whatfix.
| | | |
| --- | --- | --- |
|   | WalkMe | Pendo |
| Feedback | Collect feedback from users via surveys. | Collect feedback via surveys, and directly communicate with customers via in-app messaging. |
| Content Creation | Pair walk-throughs and knowledge-base resources with task lists to keep users on track. | Create product tours and user guides. |
| Analytics | Monitor analytics to track progress and find points of friction for users. | Monitor analytics to track progress and find points of friction for users. |
| Feature Launch | Use ShoutOuts to draw attention to new features or messages. | Use the product roadmap to plan new features and keep your team and customers apprised. |
On Capterra, Appcues has a higher overall rating than WalkMe, and higher scores for ease of use, customer support, features and functionality, and value for money.
However, like Pendo, Appcues is customer-focused and offers more features for product development and onboarding customers, rather than for employee training.
| | | |
| --- | --- | --- |
|   | WalkMe | Appcues |
| Integrations | Integrates with multiple platforms to help with either customer or employee training. | Integrates completely with your product so that customer guidance appears native and their experience is consistent throughout. |
| Analytics | Offers a separate analytics platform to track and manage user data. | Connects to your existing tech stack to transfer data directly to your analytics tools or CRM platform. |
| Content Creation | Use walk-throughs and task lists to guide users through the application. | Create walk-throughs and checklists to guide users through your product. |
| Segmentation | Segment users to offer personalized, targeted guidance and training. | Segment users to offer personalized, targeted guidance. |
Userlane works well for both employee and customer onboarding and training. It is a little easier to implement than WalkMe, and you can run it on any browser-based application.
However, while it has virtually the same core features as WalkMe, Userlane does not offer as many user interface (UI) elements.
| | | |
| --- | --- | --- |
|   | WalkMe | Userlane |
| Content Creation | Create guided walk-throughs, task lists, and SmartTips to keep users on track. | Create guided walk-throughs. |
| Feedback | Collect feedback via surveys. | Collect feedback and send messages directly in-app. |
| Technical Requirements | Some technical knowledge is required for implementation. | Easy to implement without making changes to your application. |
| Analytics | Analytics platform offers insight into how people are using the application, including how they interact with walk-throughs and their queries in the self-help menu. | Analytics show how users are interacting with walk-throughs. |
Why Whatfix Is the Best WalkMe Alternative
Each of the WalkMe alternatives we discussed has its own unique advantages. A few we covered, like Userlane, are more simple to use but have fewer features. Others are completely customizable and affordable, but require extensive developer knowledge.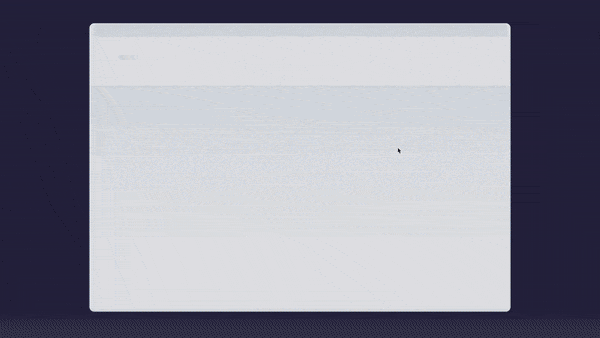 Whatfix, though, stands out because of its extensive feature options and ease of use. When you compare Whatfix to WalkMe and the other WalkMe alternatives, you'll see that it stands out for a few reasons:
Contextualized guidance enables end users to with step-by-step walkthroughs, nudges, task lists, reminders, and prompts, empowering them to achieve their tasks and processes more efficiently through a better user experience.
Self help supports users in the flow of work. Self help integrates with your knowledge base, process documentation, LMS, training materials, third-party links, videos, and more, allowing users to search for contextual documentation without leaving their digital apps. These self-help answers are often attached to in-app guided flows, and is prompted by a user click.
Smart tips provide organizations a way to provide contextual nudges and alerts for company announcements, product news, new feature launches, process changes, and more.
SCORM compliance allows seamless integration with your LMS so that you can convert walk-throughs to interactive courses.
No-code creation makes it easy for your team to create high-quality training content without tying up developers and engineers.
Built-in analytics allow you to easily track user progress and monitor search queries so you can add walk-throughs and self-help materials as needed.
Feedback surveys enable teams to gather more employee and customer feedback – from simple NPS surveys to end-user feedback on in-app experiences – with a simple, no-code, branded survey experience.
Don't see your answer? Send a message to our live chat, we'd be happy to help!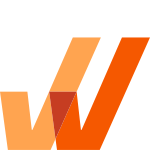 Request a demo to see how Whatfix empowers organizations to scale enterprise-wide changes, improve user productivity, and drive user adoption fast.