Generative AI refers to artificial intelligence that creates human-like content from scratch—images, videos, music, and text. The most common applications of generative AI are large language models (LLMs), which use deep learning algorithms to analyze vast amounts of text to learn how human language is structured and generate unique content 'inspired' by its training corpus.
When's my flight taking off?

Check flight itineraries and inform the customer when they confirm their ticket number.

How long until my package arrives?

Here, a generative AI chatbot with live access to an e-commerce store's shipping portal can determine why a shipment is delayed, inform the customer, and even offer them a discount on their next order if they're annoyed.

How can I change my billing information?

Provides guidance on where and how to update a customer's billing information. It may also allow end-users to simply type in their new billing changes, and generative AI can complete the task for them.
Queue length

Previous customer interactions.

Customer sentiment and agent rating, i.e., assign irate customers to agents who can defuse them
90% of customers seeking support said they believe it's important or very important to receive a response in 10 minutes or less.
"Artificial intelligence will have a more profound impact on humanity than fire, electricity and the internet."
SUNDAR PICHAI
CEO, ALPHABET
Training the model using a neural network architecture, such as a recurrent neural network (RNN) or a transformer model

Fine-tuning your model on a smaller dataset of customer support conversations from your specific industry or business, 

Testing your model's performance on a validation set of customer support conversations, and

Deploying the model and integrating it with the rest of your customer support stack
Dive deeper with more customer support content.
Are you looking to become a more data-driven product manager? Explore our product analytic-centric content now. Whatfix is a digital adoption platform that provides organizations with a no-code editor to create in-app guidance on any application that looks 100% native. With Whatfix, create interactive walkthroughs, product tours, task lists, smart tips, field validation, self-help wikis, hotspots, and more. Understand how users are engaging with your applications with advanced product analytics.
Like this article? Share it with your network.
Subscribe to the Whatfix newsletter now!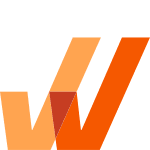 Software Clicks With Whatfix
Whatfix's digital adoption platform empowers your employees, customers, and end-users with in-app guidance, reinforcement learning, and contextual self-help support to find maximum value from software.