For IT teams, onboarding a new enterprise software application like ServiceNow is a difficult task that comes with many challenges and roadblocks. Without a software implementation strategy, your new software investment is likely to face resistance to change, data compliance and migration issues, a lack of IT resources, and general adoption challenges.
In this article, we'll explore how to successfully implement ServiceNow and drive adoption across your organization with an integrated adoption and support strategy for your end-users.
What are the best practices for a successful ServiceNow implementation?
Connect your overall ServiceNow strategy to your implementation plan.
Clearly define short and long-term goals.
Build a governance team.
Map and redesign your processes
Work with certified ServiceNow implementation partners.
Create an adoption strategy centered on employee onboarding and training.
Support your employees with on-demand self-help resources.
Check-in with and survey your employees to understand adoption.
ServiceNow is an enterprise SaaS platform that helps growing businesses to automate their workflows so they can complete routine tasks without repetitive human input.
But that's a very simple analysis of what ServiceNow does. In practice, ServiceNow has a vast scope, and it helps operators at large enterprises to:
Visually design applications in a low-code development environment.

Predict and automatically resolve technical issues.

Onboard employees faster with human resource workflows that automatically assign logins, connect new hires with mentors and learning resources, and review their performance periodically.

Manage your tech stack, prevent security breaches, and gain insight into your infrastructure.

Integrate with thousands of third-party applications and manage your business operations cohesively.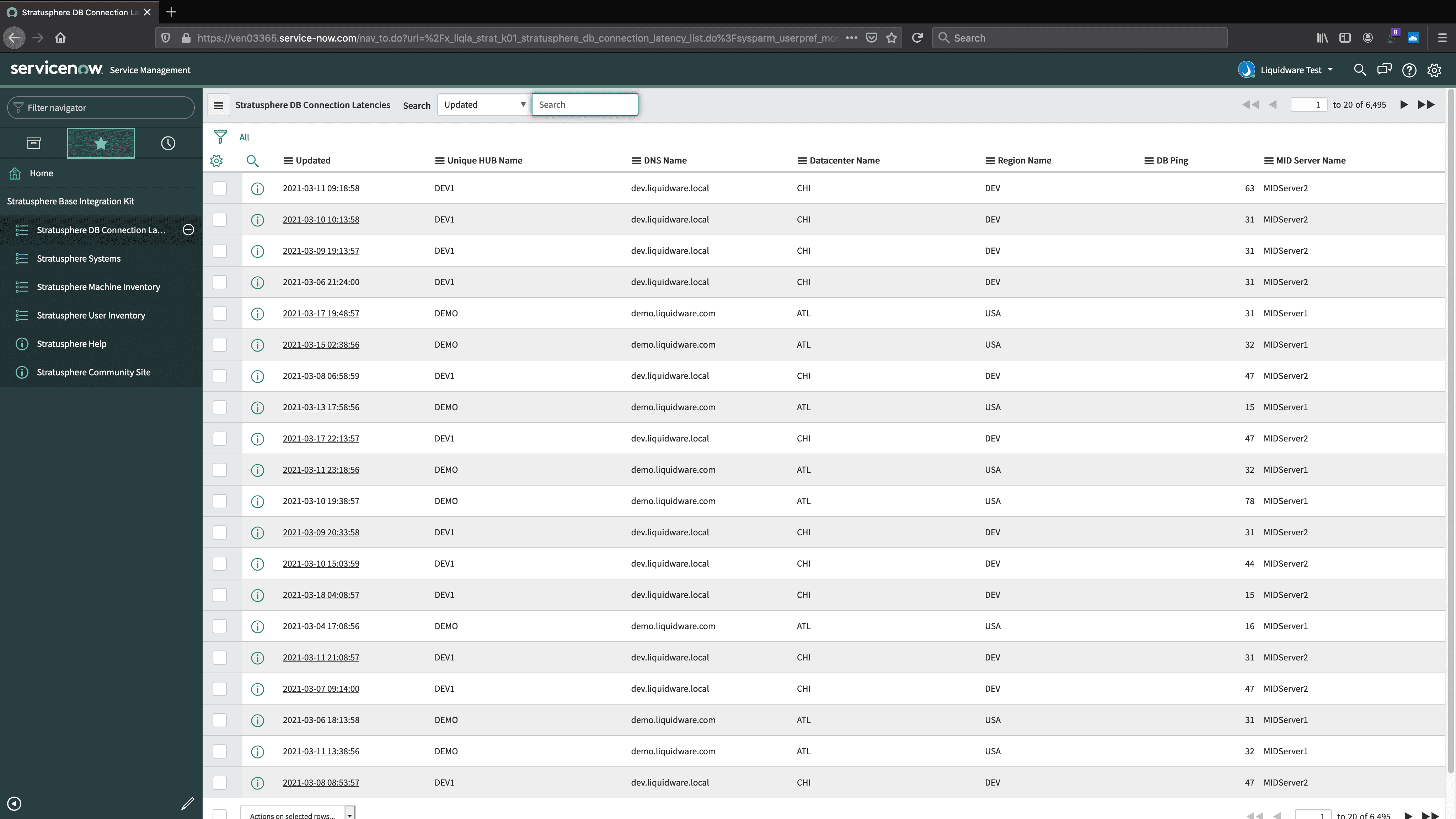 ServiceNow is a robust platform that serves use cases across workflow management, customer experience, staff management, and no-code development.
8 Tips to Successfully Implement ServiceNow in 2022
ServiceNow is extensive and equally expensive, with pricing starting at $42k annually. And with the broad scope it covers, implementing ServiceNow can seem like a steep climb, and it's easy to make mistakes, draw out your timeline, or misconfigure your ServiceNow build.
Unless, of course, you have a strategy guiding your ServiceNow implementation. You work with an implementation partner to help set up your instance, train your workforce, customize your ServiceNow build, and serve as your go-to service agent if you run into issues.
This guide will explore managing a ServiceNow implementation and where third-party partners come in.
1. Connect your overall ServiceNow strategy to your implementation plan
ServiceNow performs most, if not all the IT functions the average enterprise business needs. With that amount of firepower, it's easy to forget why you decided to invest in the ServiceNow platform and even choose to embark on digital transformation for its own sake —don't.
Before commencing your ServiceNow deployment, define clearly what you plan to achieve. It might be to:
Roll out usable no-code websites and applications faster.

Onboard new hires quickly —give new employees the resources needed to start functioning as part of your organization.

Manage your technology stack to monitor, identify, and resolve errors.

Provide

internal wikis

and tools employees can use to find resources quickly, create and customize workflows, apps, and tools quickly, and coordinate with colleagues across departments.
That idea of why you're using ServiceNow in the first place will help you focus your implementation efforts on your desired results vs. making unnecessary enhancements.
2. Clearly define short and long-term goals
First of all, regarding goal setting, short-term vs. long-term are relative measures, depending on your organization's needs. With that in mind, short-term goals are the results you want to start seeing within weeks or months. Some short-term goals include:
Automate our onboarding process.

Reduce IT response times to under 30 minutes.
Long-term goals can take years to materialize. Here are a few sample long-term goals you can expect from your ServiceNow implementation:
Increase revenue by 30% year-on-year.

Reduce employee churn during onboarding and boost new employee satisfaction by 50%.

Cut down on our IT department headcount & automate away 50% of our manual processes.
Short-term goals help keep you on track and provide feedback on how immediately successful your ServiceNow implementation has been. Long-term goals transform an organization structurally by changing how you work.
3. Build a governance team
A governance team creates scalable frameworks that stakeholders at every stage of your ServiceNow implementation can refer to when they want to make decisions.
These governance protocols become a set of best practices that inform your technical team on what to optimize for when they're customizing ServiceNow.
A qualified team will create inclusive governance protocols which will in turn, help you:
Decide how to configure your ServiceNow deployment for your organization's use cases.

Make decisions quickly without involving the entire implementation team.

Figure out how to design your ServiceNow build with future upgrades in mind.

Keep your implementation efforts within budget, i.e. balance cost and value.
So, your governance team should be made up of:
Internal stakeholders that know your organization's most pressing goals, both short- and long-term, and

Experienced ServiceNow experts who can be from within or outside your team.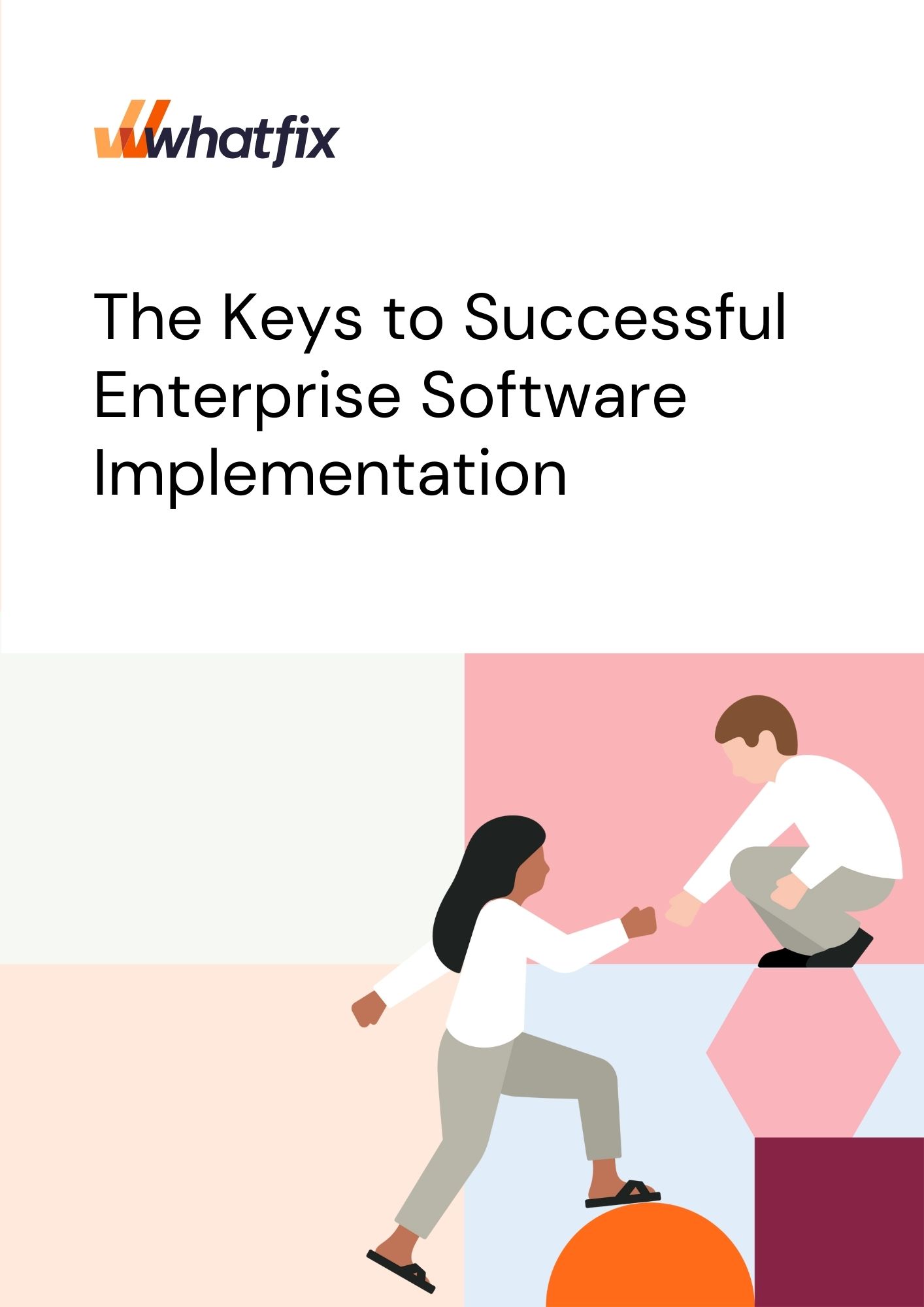 How to Drive a Successful Enterprise Software Implementation Plan (2022)
4. Map and redesign your processes
A process is a chain of steps and decisions required to complete a goal. Processes serve as a mental model — a repeatable, scalable framework with which a task can be completed repeatedly without overthinking or reinventing the wheel at every instance.
When you're switching to ServiceNow, your process management strategy should be to:
Document all your processes

in detail — only

2% of companies

always document their processes

Modify your processes and trim down inefficiencies to make them more agile

Automate where possible —

Forrester

estimates that BPM projects typically deliver 30-50% productivity gains for processes involving primarily back office, and clerical staff, and they deliver 15-30% productivity gains for processes involving knowledge workers.
Instead of importing your existing processes into ServiceNow, an implementation serves as an opportunity to figure out opportunities to optimize your operations, make any changes required, and automate away inefficiencies.
5. Work with certified ServiceNow implementation partners
ServiceNow is such a comprehensive platform that it's easy to get a lot of things wrong, especially if you lack the internal talent required to choose which solutions you need, create an implementation strategy, and keep your implementation aligned with your business goals.
So, not only do you need an implementation partner — you need a strategy to help you:
Choose potential partners, depending on their ServiceNow expertise, your project scope, and budget.

Make sure your implementation partners have the skills required to achieve your aims for implementing ServiceNow.

Split roles and tasks between your implementation partners and ServiceNow's setup team.

Define metrics for tracking progress and measuring success.

Onboard your implementation partner and set them up for success.
The five steps above can serve as a mini-process for choosing an implementation partner that's positioned to help you get onboard the ServiceNow platform, achieve your digital transformation goals, and fix any issues your organization runs into down the line.
ServiceNow Partner Finder is a directory of third-party partners you can filter, depending on which ServiceNow product you're deploying, your industry, company size, and geographical location.
6. Create an adoption strategy centered on employee onboarding and training
It takes 11 months to an entire year for enterprises to adopt new software.
During that time, productivity will take a hit as employees have to relearn how to engage with their day-to-day processes and workflows that have been exported and possibly redesigned inside ServiceNow.
Promoting adoption will help employees see the big picture, i.e. understand how ServiceNow will make their standard processes more efficient, cut down on your entire organization's learning curve, and shorten your time-to-value.
To achieve that, you need to:
Connect your ServiceNow adoption to your business goals, and teach employees how ServiceNow will help you hit your success metrics.

Offer guidance with on-demand resources and 1:1 coaching by your implementation partners.

Highlight any gains in productivity or efficiency gained from using the ServiceNow platform.
With Whatfix, organizations can create contextual, in-app guided onboarding and training for their employees. Whatfix allows IT and HR teams to create:
Task lists

Interactive flows

Step-by-step guidance

Beacons and smart tips

And much more, all embedded in ServiceNow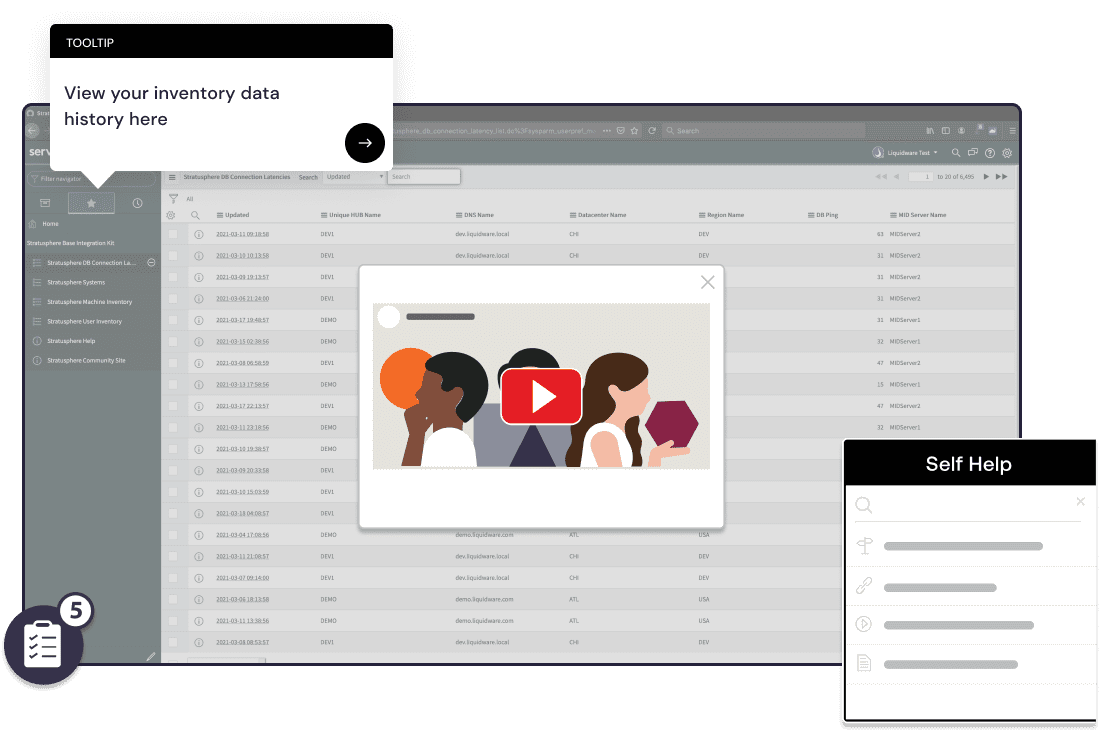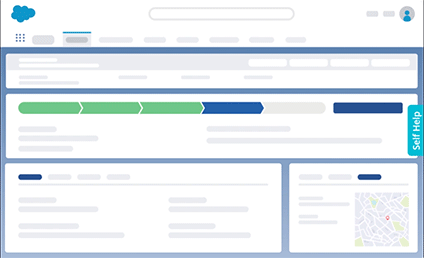 Drive adoption of ServiceNow with personalized learning & training flows with Whatfix
7. Support your employees with on-demand self-help resources
When enterprises want to educate their employees on using ServiceNow post-live, they default to webinars, sharing blogs and holding 1:1 coaching sessions —which are all great channels for giving your workforce a foundation on the ServiceNow platform.
But if you ever want to make ServiceNow a core part of your operations, you need to make it easy for your internal users to explore the platform for themselves and find the help they need. This can be done with on-demand videos, articles, pop-ups, and guides that offer contextual assistance.
For that, you need a platform designed just for the job. And how would such a contextual assistance tool work?
Here's a hypothetical scenario: let's say a user wants to design a new process inside ServiceNow so they open the drag-and-drop process builder and start working. After a while, they need to integrate their database and they can't figure out how — they get stuck.
A contextual, on-demand digital adoption platform like Whatfix can surface helpful resources, videos, and tips to help them connect their database with the process they're building vs. calling your implementation partner and having them come in-house at the end of the month to fix the issue (and charge a hefty bill, of course).
With Whatfix, you empower employees with an on-demand self-help widget embedded into the ServiceNow interface. This self-help widget is interactive, and employees can search for documentation and answers to common questions, similarly to a search engine, and quickly find help content.
8. Check-in with and survey your employees to understand adoption
Tips number six through eight on this list are a self-reinforcing loop that includes:
Organizations getting started with ServiceNow need an adoption strategy to onboard users;

An adoption strategy can operate more efficiently if users can access help on demand;

And finally, you need feedback on how effective your adoption and self-help resources are to refine them and start generating a positive ROI on your ServiceNow investment.
You can get that feedback from 1:1 sessions, department-wide feedback forums, or surveys of your entire workforce (especially if you're a larger team of around 100+) to figure out:
How your users are engaging with the ServiceNow platform.

Any changes they think might improve their experience.

Features and functionality you might need to invest in to offer a better user experience.
​​Turn Your Employees into ServiceNow Experts with Whatfix
Enterprises that adopt ServiceNow break even in roughly 7.4 months and achieve returns worth 449% of their investment within five years, according to an independent IDC research whitepaper commissioned by ServiceNow.
Yet, that'll only be possible if you can embed ServiceNow into your organization's workflows and encourage your users to build and manage processes exclusively inside the platform.
To achieve that scale of ROI within that time frame, you need an agile approach to adopting ServiceNow and growing into their ecosystem vs. monthly Zoom meetings where half your attendees can't hear the webinar host.
Whatfix offers on-demand coaching that can turn your internal users into ServiceNow experts with articles, videos, and to-do lists that surface when they need help.
Instead of long-winded essays and documents, Whatfix offers brief, contextual assistance that guides users into the ServiceNow platform faster, by focusing on what an employee needs to complete their next task inside ServiceNow.
Get started with Whatfix and scale up your ServiceNow adoption today.
Subscribe to the Whatfix newsletter now!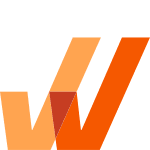 Software Clicks With Whatfix
Whatfix's digital adoption platform empowers your employees, customers, and end-users with in-app guidance, reinforcement learning, and contextual self-help support to find maximum value from software.