Human resource management has always been the backbone of an organization or a company. No matter how well-developed or productive a system is time always comes to get new people onboard or let some of the current ones go. As difficult as HR management is, it's not impossible to accomplish, especially with today's modern tools such as online management tools and tracking software.
Getting such a resources management system up and running takes time and effort, especially when it comes to bringing first new people aboard and training them. How can a multi-layered organization with differing departments make online HR training a quick and easy process without having to worry about miscommunication or loss of time and revenue?
This is the topic that we'll deal with in this article on making training on HR platforms quicker, easier and moreover efficient!
Important aspects of HR platforms
– Tools of choice
The first thing that comes to mind with HR coordinators and training teams is what tools to use when operating in their companies. Luckily, there are multiple choices depending on the type of business you are running and the criteria of your CEO.
You can opt for free open source software if you are working in a small business and get pretty much everything done with a single small online tool that you can use not only for employee training but for constant workflow management as well. h However, if your business isn't small and you have more than one defined department requiring different team leaders and project managers to lead teams and train them to work properly, you might want to invest in a paid premium tool that will not only make your training easier but also offer professional hands-on help and coaching online.
This is an important first step that HR executives should be aware of because choosing the wrong tool means not only a loss of time and energy but also valuable resources that could have been used otherwise. Check every online tool that seems interesting to you and think carefully before committing to one.
– Standardized training
Having an online platform that you can rely on makes your job as an HR manager much easier than it used to be. This is because standardized training practices are not that standardized when it comes to offline training. There will always be someone who needs to use the toilet, someone who needs repeats of the same questions or briefings, or someone who is simply turning the atmosphere into a joke instead of having a productive environment.
Standardized training via HCM software will allow you to create a clear path from A to B for any new employee that needs to be integrated into the company. Depending on the department and individual job description, it may take some time to define and review each type of training that you will use, but it's a much better option for long-term employee training, especially if you have a high personnel rotation.
– Outsourced training
Outsourcing any part of your employee training can be a risky deviation from standardized training if you don't know what you are doing. Bringing an outside expert onboard and having them train your employees in a certain area can be beneficial if it's properly planned. You can easily implement an HR management platform into the mix by giving the person VIP access for a limited amount of time and letting them train your employees online. This will not only cut the time it takes to pass the information to your employees but also cut costs and make sure that the training candidates have a platform to turn to should they need to review the materials they went through.
An ongoing training solution can also be inviting outside coaches that can have constant involvement in your employee work ethics. It all comes down to what the management decides as the best course of action for a certain department in regards to their future training.
Benefits of HR platforms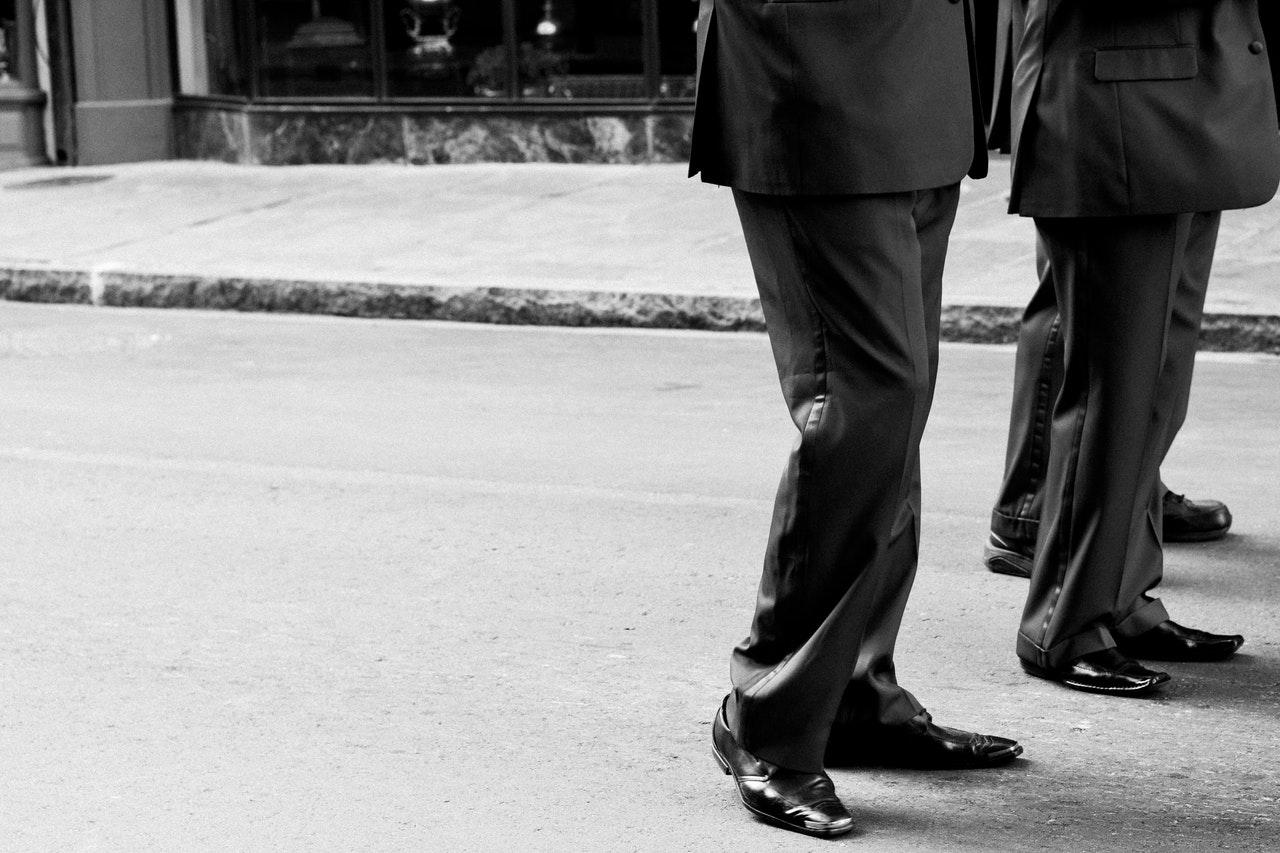 – Ease of access
What makes online HR platforms an attractive option for companies is their ease of access. You can use your HR management tools in order to train employees or delegate tasks from anywhere you are, from any device. Many of the tools offer specialized applications that can be downloaded to iOS/Android devices and used to update your coworkers with no effort at all.
This can make training new candidates and employees a much easier task than it would otherwise be – you can set up a mutually selected meeting time and chat online without having to drag people halfway across the city to your offices. Not only that, but you can leave recordings and important messages for those who missed out on a meeting and leave small bullet-points or outputs on the platform thus making sure that everyone is up to speed. This kind of access is unprecedented in HR management platforms and it's one of the many reasons that companies opt for using them.
– Instant updates
Nobody likes changes of plans. People who have been briefed and went on to do their tasks can sometimes be hard to contact, especially if they are not a part of HR in small business since corporations are houses of cards waiting to crumble. Management tools can make it easy to contact anyone on your team, whether it's the middle of the night or you are halfway across the globe.
Instant updates are available as a means to review or update someone's job description and let them know something has changed. This can be a good way to train new employees in problem management situations in controlled environments without them knowing about it. Those candidates that prove successful and stress-free under pressure will likely be great additions to the company while others will need to go through further screening.
– Job delegation
Having to go through each employee's individual job description and updating it manually can be excruciatingly difficult, especially if the company doesn't own centralized software that acts as a hub. Using an online management tool to define job descriptions and clearly underline each person's duties is an essential part of successful HR management. No matter how small or complex your company is, time will come when three people do the same task without consulting anyone and you will end up with three of the same thing and zero of the other two that were supposed to be done.
This is a huge mistake on HR's part, mainly because employees are not responsible for what jobs are delegated to them – only that they do those jobs properly and within the deadlines. As such, training new employees in proper use of management tools and workflow methods are the key to achieving high productivity.
– Quicker transitions
Dealing with employee transitions is one of the worst tasks an HR manager can go through. One side of the equation knows that their one foot is out the door while the other is eager to learn but doesn't know much about anything going on in the company.
Finding a balance between the two can sometimes be very difficult, especially without any digital tools to help you out. While preparing a documented company and job position history is important, it's also important to set up an intermediary tool that will allow you to painlessly transition work from one person to another. That is why HR platforms are so well-known in the corporate sphere.
You will not only make the process much shorter and detailed if you do it online, but you will also minimalize the subjectivity in the training itself. Both people will only deal in professional work that brought them there in the first place without coming face to face and steering away from the topic at hand.
– Reliable data
One of the most important aspects of any human resources systems and processes is the ability to store work history for further analysis. Even though you can write everything down and try to remember everyone and capture your entry into your spreadsheet, you will always forget something. Storing data on an HR management system can make training new employees much easier when it comes to getting them up to speed on current events.
You will no longer have to worry about finding company history on a long-forgotten server at the back of the building and trying to make ends meet with catching up new coworkers with what's going on. An online management tool will always store reliable and unaltered data that can be used whenever you need to compare statistical data or train a new employee.
– Cutting costs
As hard as it is to admit, every company has one goal in mind – making sure that their income is higher than their costs. Losing precious weeks on training employees analogously and wasting your HR management's potential on repeated training and presentations can cost your company a fortune in the long run.
As such, it's easy to understand why CEO's opt for implementing HR management solutions to avert such mistakes from happening. A quicker and easier approach to training your employees via HR online tools will not only make the candidates more ready for work but they will also be ready more quickly. This means that you can integrate them into your business practices much more quickly than you otherwise would, offering you a chance to minimalize costs and use their potential much sooner.
– Long-term tracking
What it all comes down to in the end is the ability for long-term tracking of all ongoing projects and employee involvements in said projects. The HR department always has a hard time keeping tabs on what's going on in each individual department. Having every employee enter the exact amount of working hours and tasks completed on a daily basis allows the HR to have a better overview of the entire structure.
The same principle applies to employee training and tracking their progress. Using a platform to train an employee will allow you to easily differentiate completed tasks from those that are left unattended, as well as how long it took to complete them. This is an essential part of making sure that a candidate is ready to be involved in more serious tasks that involve responsibility and have much more at stake.
Conclusion
The human resources department will always have to stay one step ahead of the company employees, no matter if they are old colleagues or new arrivals. When it comes to bringing new coworkers up to speed and training them, online platforms can be an extremely helpful tool to have. Make sure that you explore every venue before committing to a single process of training an employee since profiles and characters differ from person to person.
---
Guest Author: Veronica Wright
Veronica Wright, career coach, and employment advisor from CV editing service Resumes Centre, a pro with the stories of customers' success in more than 80 countries of the world. 
You can reach her via LinkedIn, Twitter or Facebook.