A customer LMS is a software platform used to create, curate, deliver, and track learning resources served to your customers. It is the evolution of traditional learning platforms, fine-tuned to focus on your most important asset: your customers.
Automated deadline reminders for assignments, quizzes, and course enrolments

Alerts for updates to existing courses and changes to a user's curriculum or learning path

Progress tracking nudges that celebrate customers when they earn a badge, complete a module, or achieve a milestone

Personalized recommendations of courses to enroll for (based on a user's learning history, customer persona, etc.) and supporting resources to study as well

Social proof—notify customers of their peers' performance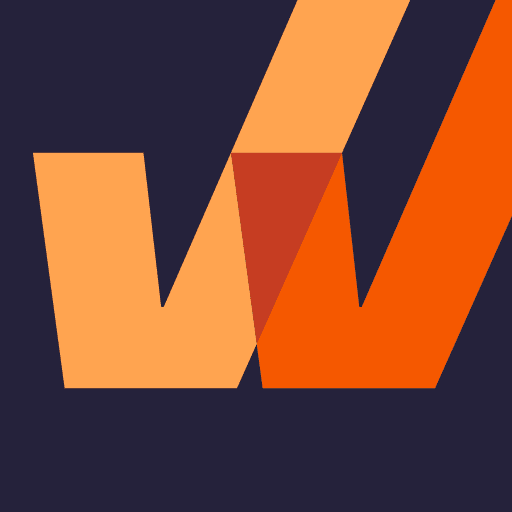 Whatfix is a digital adoption platform (DAP) that enables enterprises to educate and engage customers at scale, simplify user education, and remove friction from the onboarding process with in-app guidance and self-help support capabilities that overlay on any SaaS or desktop application. Whatfix is designed with an Analyze, Build, and Deliver ethos that focuses on:
Creating engaging in-app learning experiences with on-brand product documentation,

onboarding flows

,

interactive walkthroughs

, and tours that guide users through features, workflows, and tasks.

Using UX hotspots,

tooltips

, and field validations to provide contextual guidance and nudges

On-demand support customers can access from right inside your product's experience with an embedded self-help wiki that automatically crawls and integrates with your knowledge repositories.

Localizing product content so customers can learn about your product in 70+ languages.

Allowing customers to export in-app content and

self-help

resources into multiple formats, like PDFs, PPTs, GIFs, and more.

Advanced

product analytics

to understand how customers engage with your application, map user flows, create user cohorts, identify and fix dropoff areas, and more.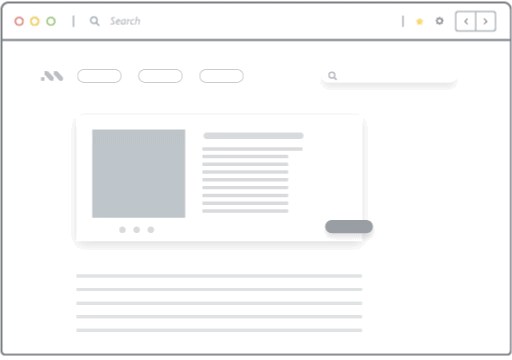 More than just a customer LMS where customers can read through pages of technical documentation, Whatfix helps you serve helpful content on-demand and at their own pace.
Create contextual user onboarding flows, drive adoption of new features, and make in-app announcements with Whatfix
Whatfix is a no-code digital adoption platform that enables product managers to create contextual in-app guidance, product-led user onboarding, and self-help user support – all without engineering dependencies. With Whatfix, create branded product tours, user onboarding checklists, interactive walkthroughs, pop-ups, smart tips, and more – all enabling customers and users with contextual guidance at the moment need. With Whatfix, analyze, build, and deliver better user experiences.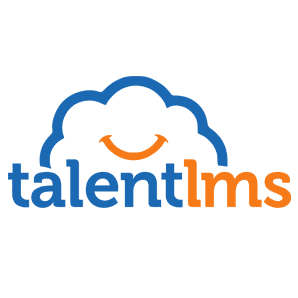 TalentLMS is an online training platform for creating customized learning paths and scaling them across your user base. Compared to most of the customer LMS platforms we've reviewed here, TalentLMS supports a wider range of content formats, lets you automate repetitive educator tasks, and can be customized beyond the basics (uploading a logo, color theme, etc.) to suit your brand.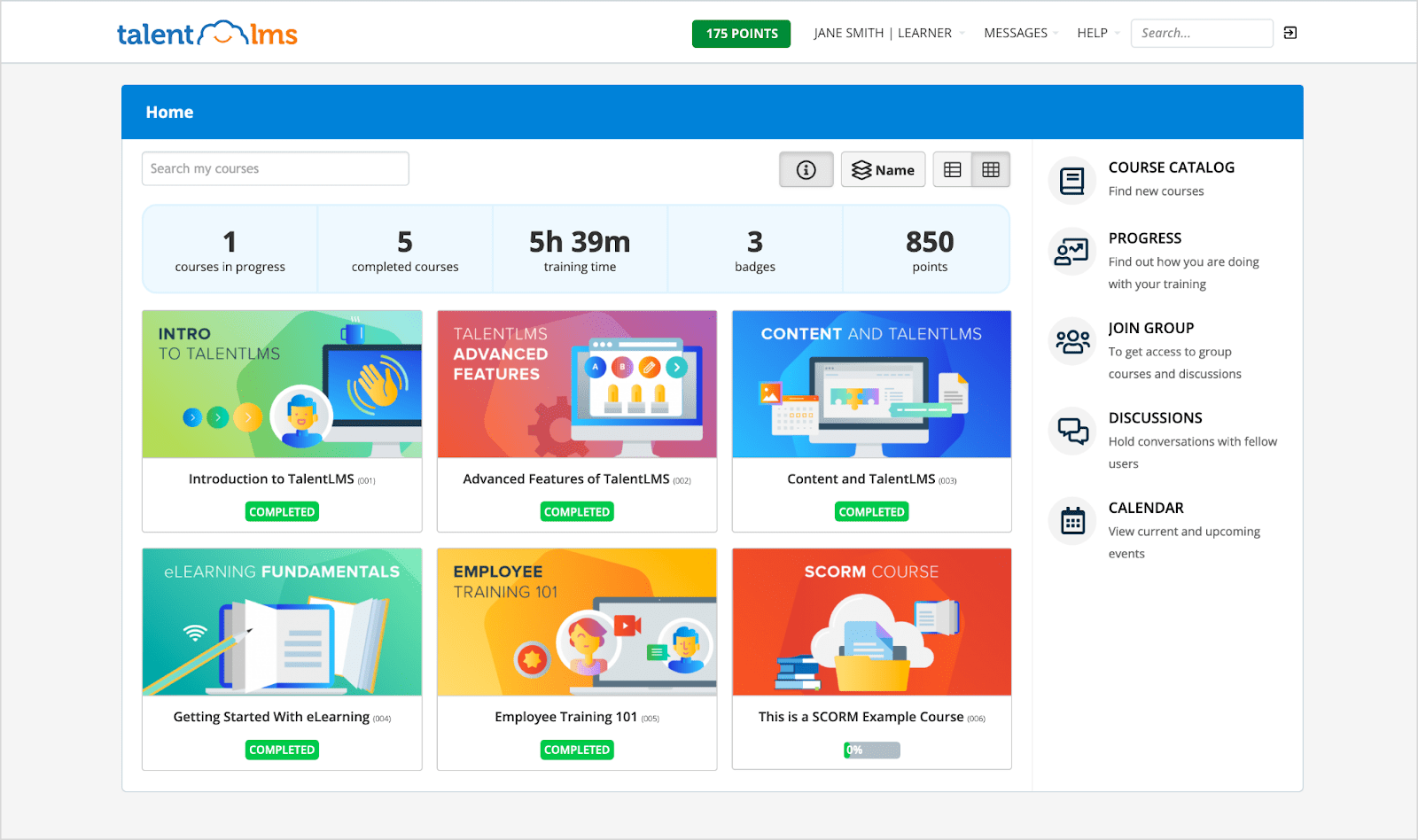 Key features:
Customize your customer education experience from a drag-and-drop interface

Import videos, audio, PPTs, iFrames, assignments, and SCORM files with a few clicks

REstrict courses and resources to specific customers based on their personas, such as their subscription tier, location, and company size

Fine-tune your LMS interface to suit your brand images using custom HTML, CSS, and Javascript

Works on mobile and desktop devices, as well as offline when your customers might not be connected to WiFi

Automate repetitive educator tasks, such as assigning and removing courses from a customer's queue, deactivating inactive users, or re-engaging customers with follow-up emails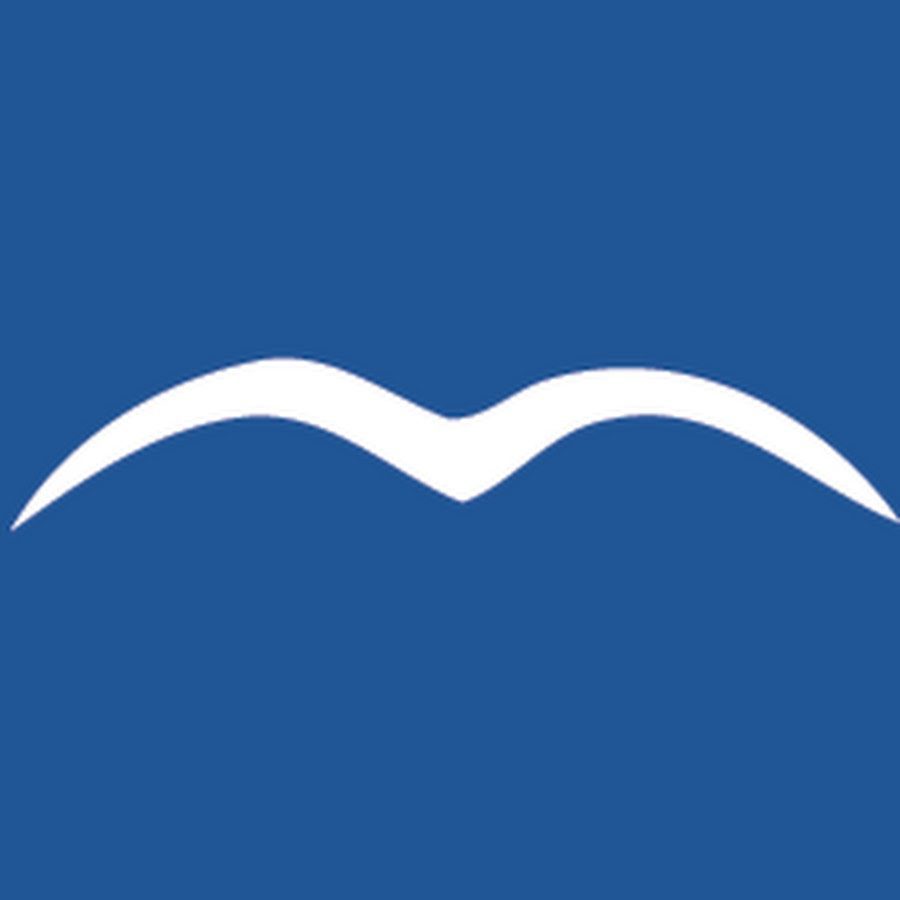 Skyprep promises to help businesses "turn buyers into loyal repeat customers" with an all-in-one customer training experience that guarantees wider reach across your customer base. Their platform offers powerful workflow automation, enterprise-grade security, advanced reporting, and a wide range of third-party integrations with the rest of your stack.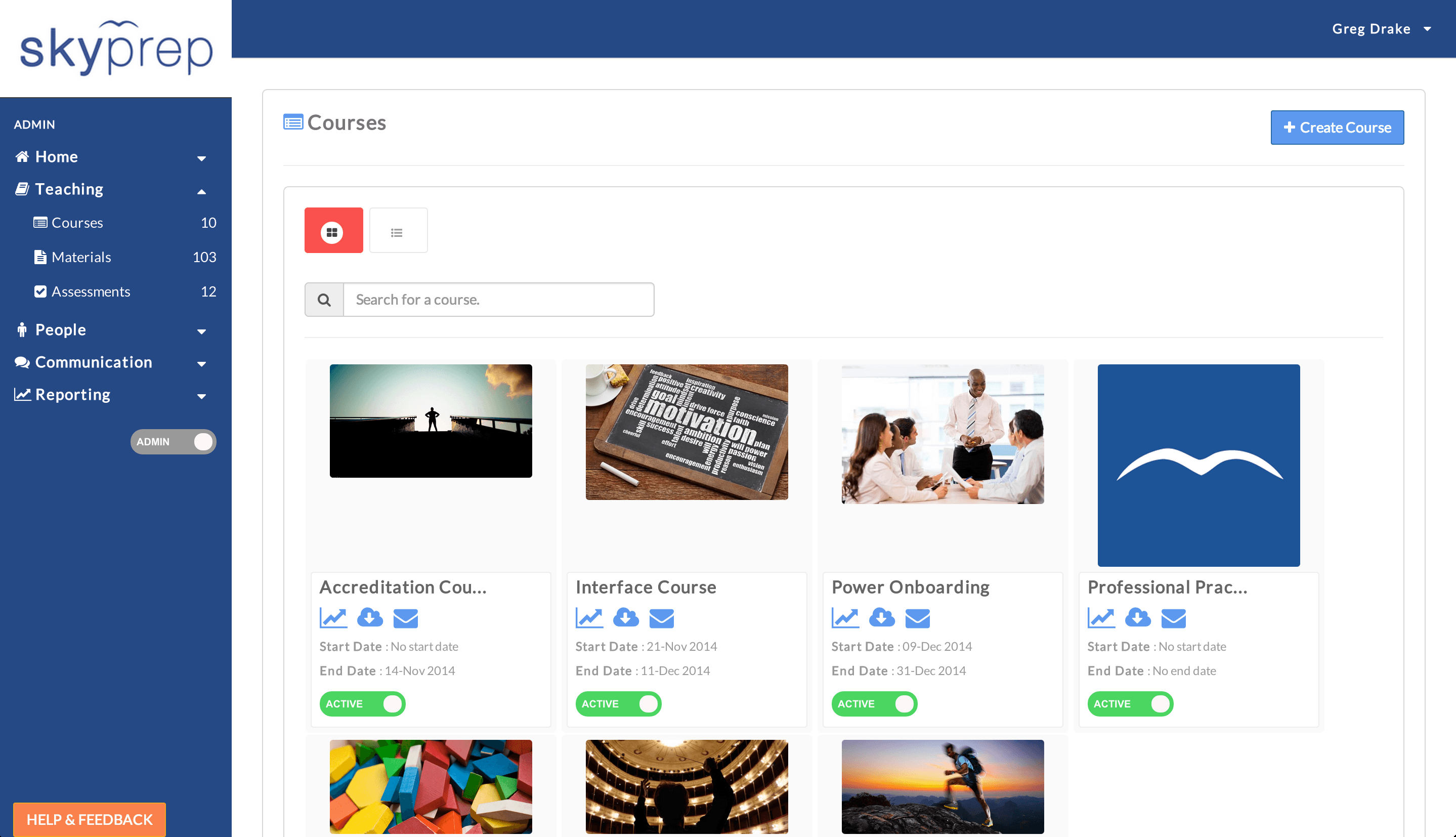 Key features:
Stay on-brand across your certificates, UI elements, and notification emails

Automate repetitive tasks like enrollment and alerts with if/then workflows

Connect your learning hub with third-party platforms like Zoom, Google, ADP, etc.

SkyPrep is SOC 2 compliant and encrypts your course content to avoid unauthorized access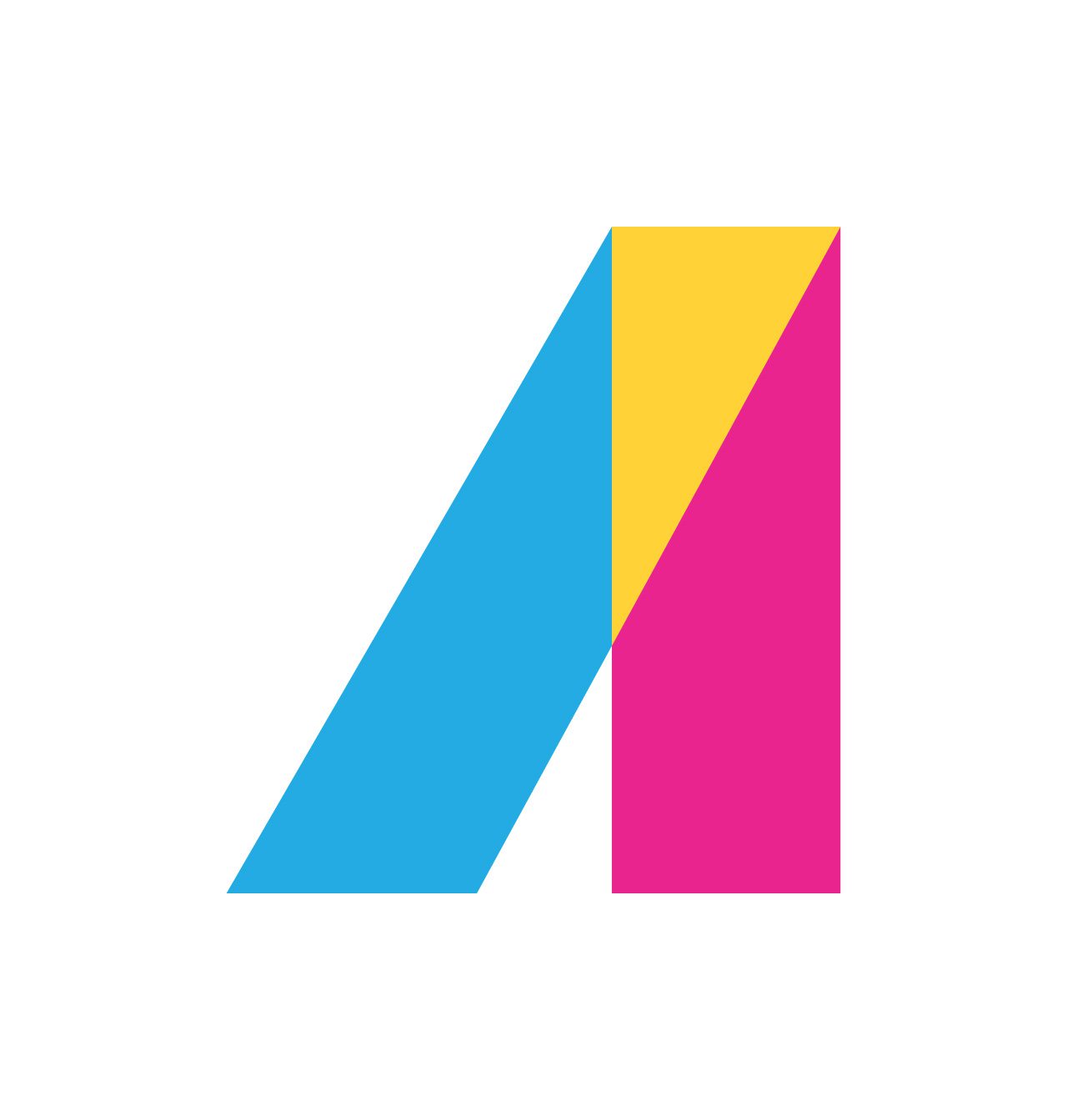 Absorb helps you ramp up customer education with an interactive learning experience, bite-sized resources, and a customizable on-brand interface. Absorb's standout feature is the platform's high degree of customizability and the wide range of potential solutions you can build on top of it. Apart from native integrations with your CRM and content authoring tools, you can use Absorb's RESTful API to build custom applications and integrations suited for your specific use cases.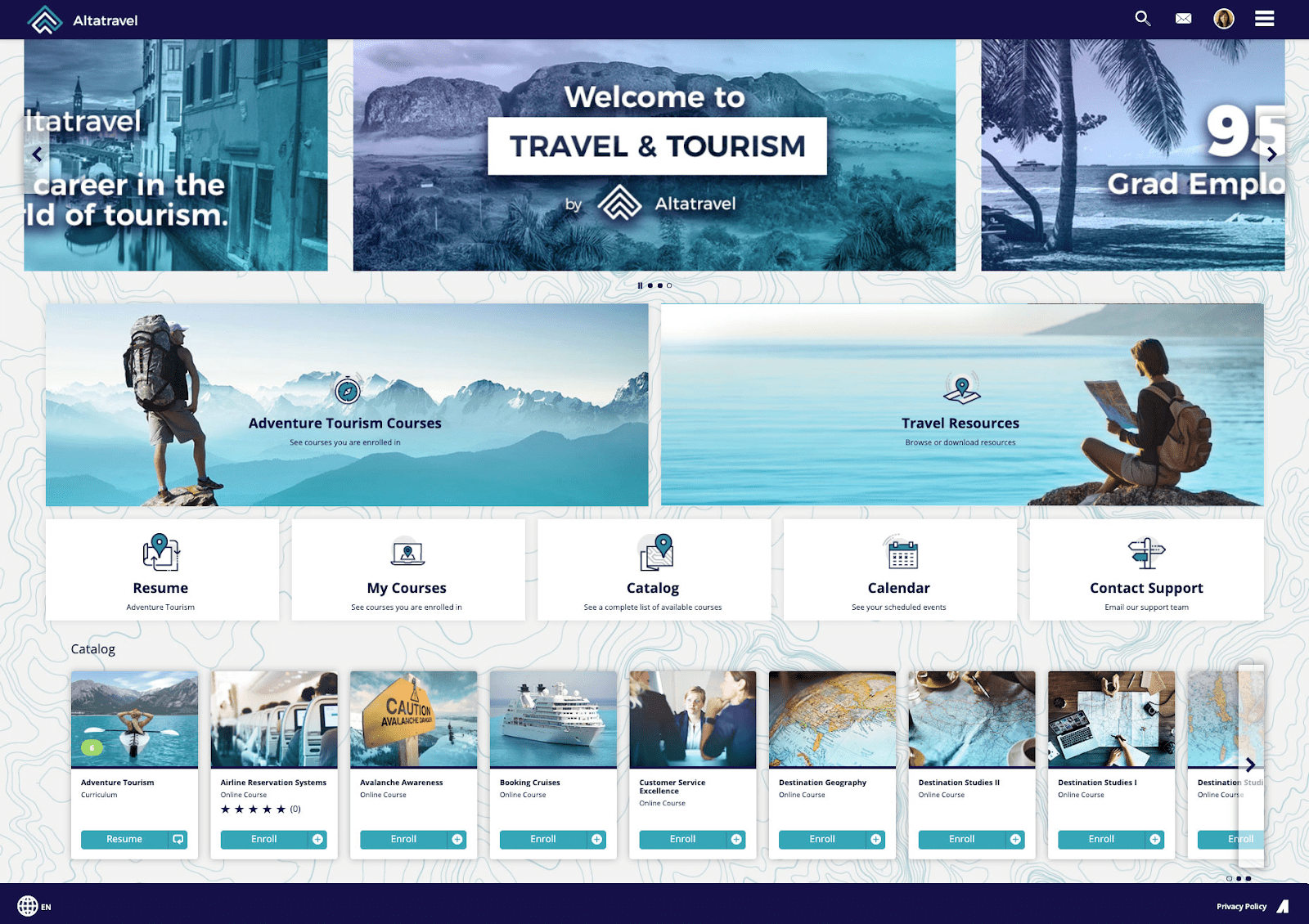 Key features:
Create engaging courses with rich resources, including interactive video, animated slides, and tests

Collaborate with teammates on course content

Make your learning resources inclusive by default for hearing and sight-impaired learners

Reuse content libraries across different learning paths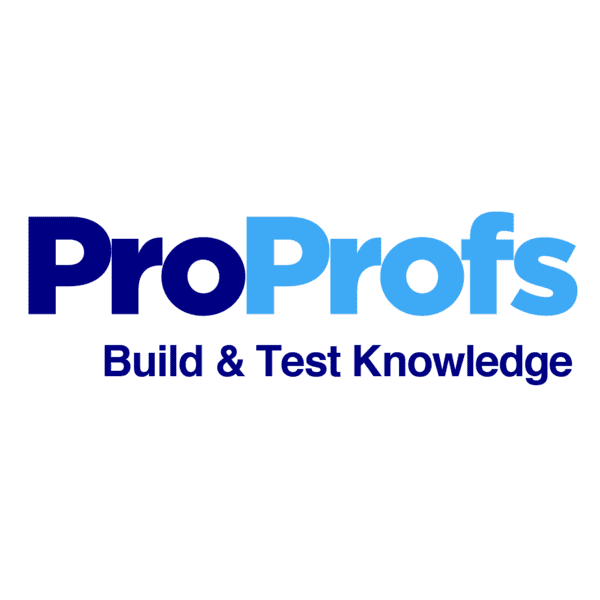 ProProfs has an entire ecosystem of enterprise customer engagement tools, including SaaS solutions for integrating helpdesks, knowledge bases, and live chat with your online channels. ProProfs' LMS lets you create courses and resources from scratch, import your existing content, customize their product's interface to suit your brand, and track your learners' progress in real-time.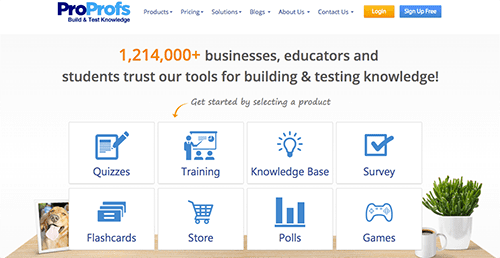 Key features: 
Get started with 100+ ready-to-use courses and templates

Import your existing courses, including PPT slides, videos, and PDFs

Test your learners' proficiency with quizzes

Train customers in 70+ languages, including Spanish, English, and French

Generate scoring reports and certificates for individual customers & their entire organization

Scale up to hundreds or thousands of learners with a virtual classroom model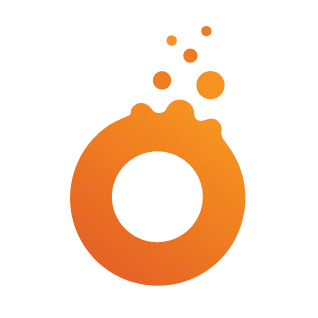 eFront is an enterprise learning management system for companies that want an added layer of customizability over their customer learning experience. You can opt to either self-host eFront on your servers or on a private cloud, expand your learning management scope by integrating eFront with the rest of your stack, and resell courses and training programs using their eCommerce integration.
Likewise, eFront is SCORM-compliant, supports reusable content modules, and has a native assessment engine for Q&As, tests, surveys, quizzes, and reporting.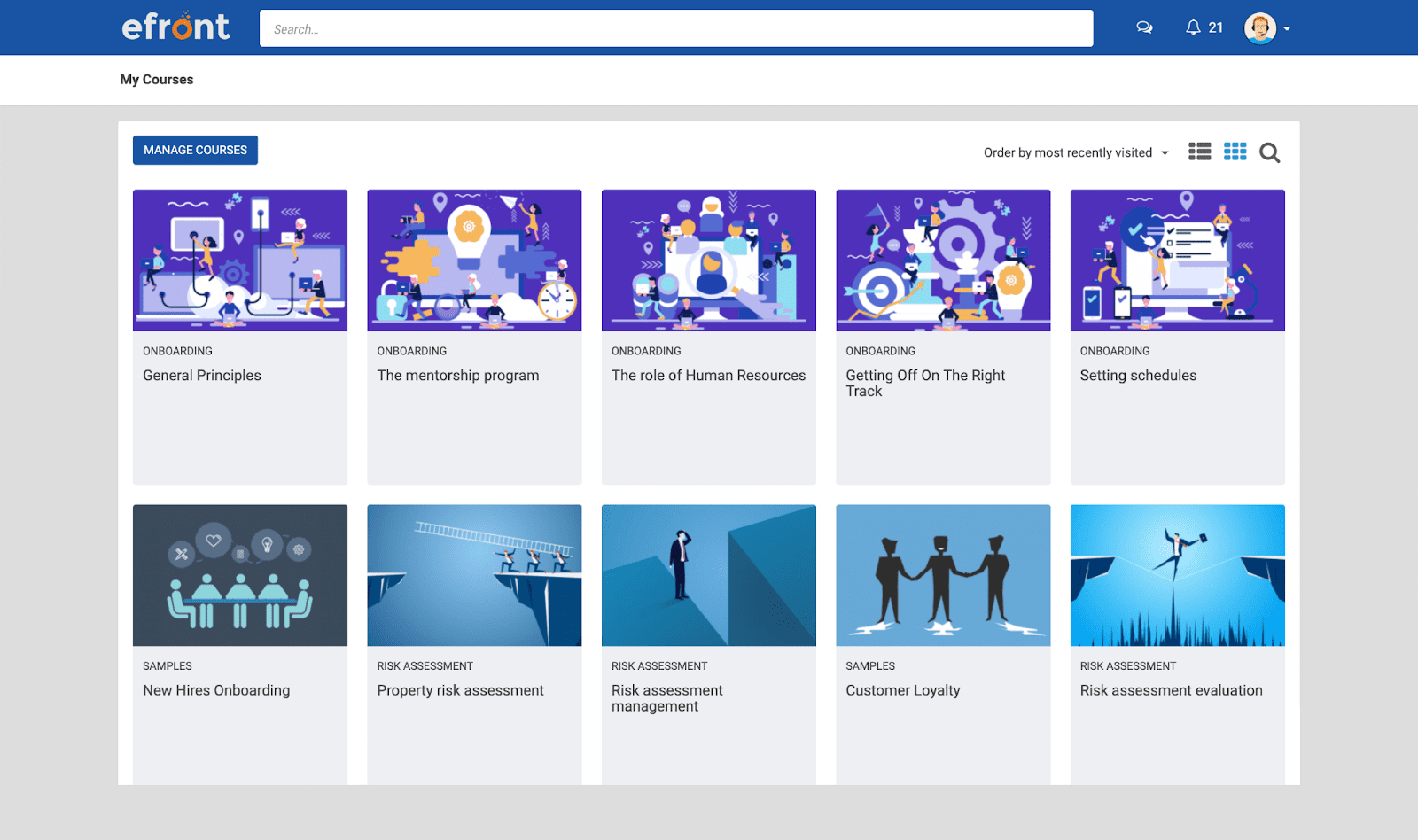 Key features: 
Create courses from scratch and define variables such as qualification prerequisites, competition criteria, and course batch sizes

Supports multiple content formats, including SCORM packages, quizzes, videos, and assessments

Restrict access to courses and learning paths to specific users with granular admin permissions

Gamify the learning experience with progress badges, leaderboards, points, and awards

Track learner progress with powerful reporting and analytics that grades users by completion rates, quiz scores, etc.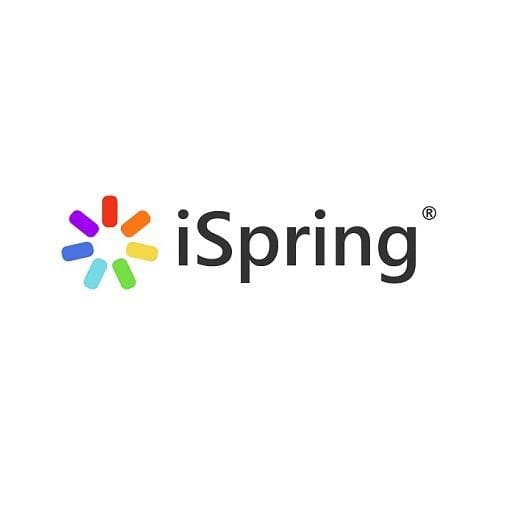 iSpring offers learning management features designed for growing companies looking to provide extensive, branded education programs for their employees and partners.
Using iSpring, your learners can go through learning paths at their own pace, get automated progress reports, notifications, and deadlines, provide feedback via chat and reactions, and engage with interactive multi-format content on mobile and desktop.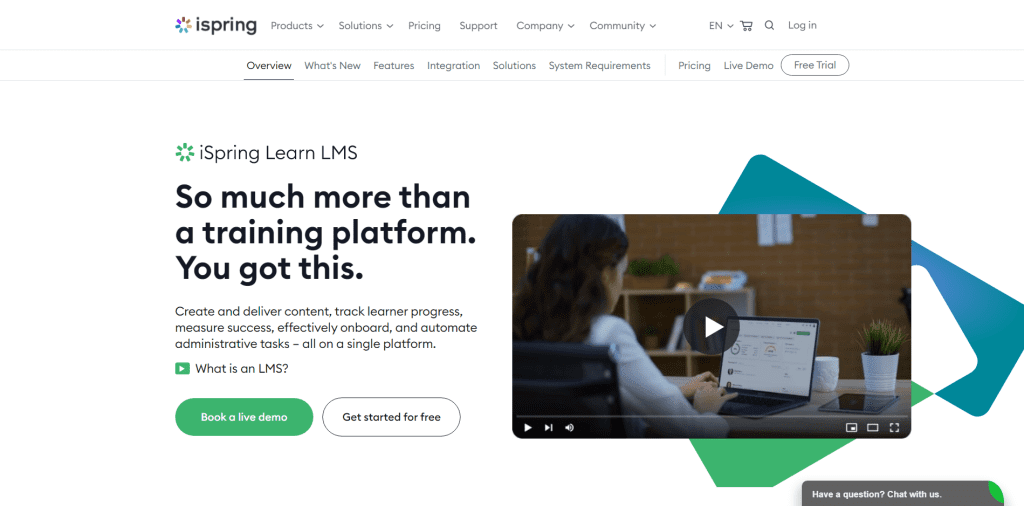 Key features:
Create personalized learning paths and curriculums for customers based on variables such as personnel role, company size, department, etc.

Customize iSpring's interface to suit your branding down to the platform's UI themes and colors

Create quizzes and assignments with different types of questions; preset passing scores, offer personalized feedback after tests, and track individual learner performance

Supports xAPI (Tin Can), SCORM, AICC, and CMI5 content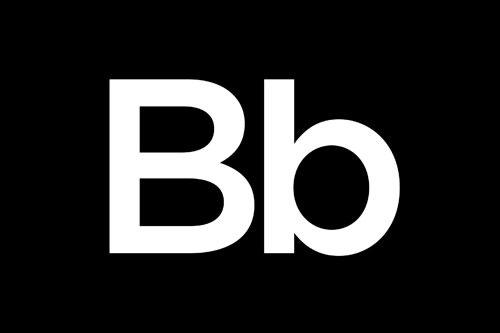 Blackboard offers a thoughtfully designed training experience where learners can see their entire curriculum in one place, track their performance with real-time insights, study and take assessments on the go, and get help if they're struggling.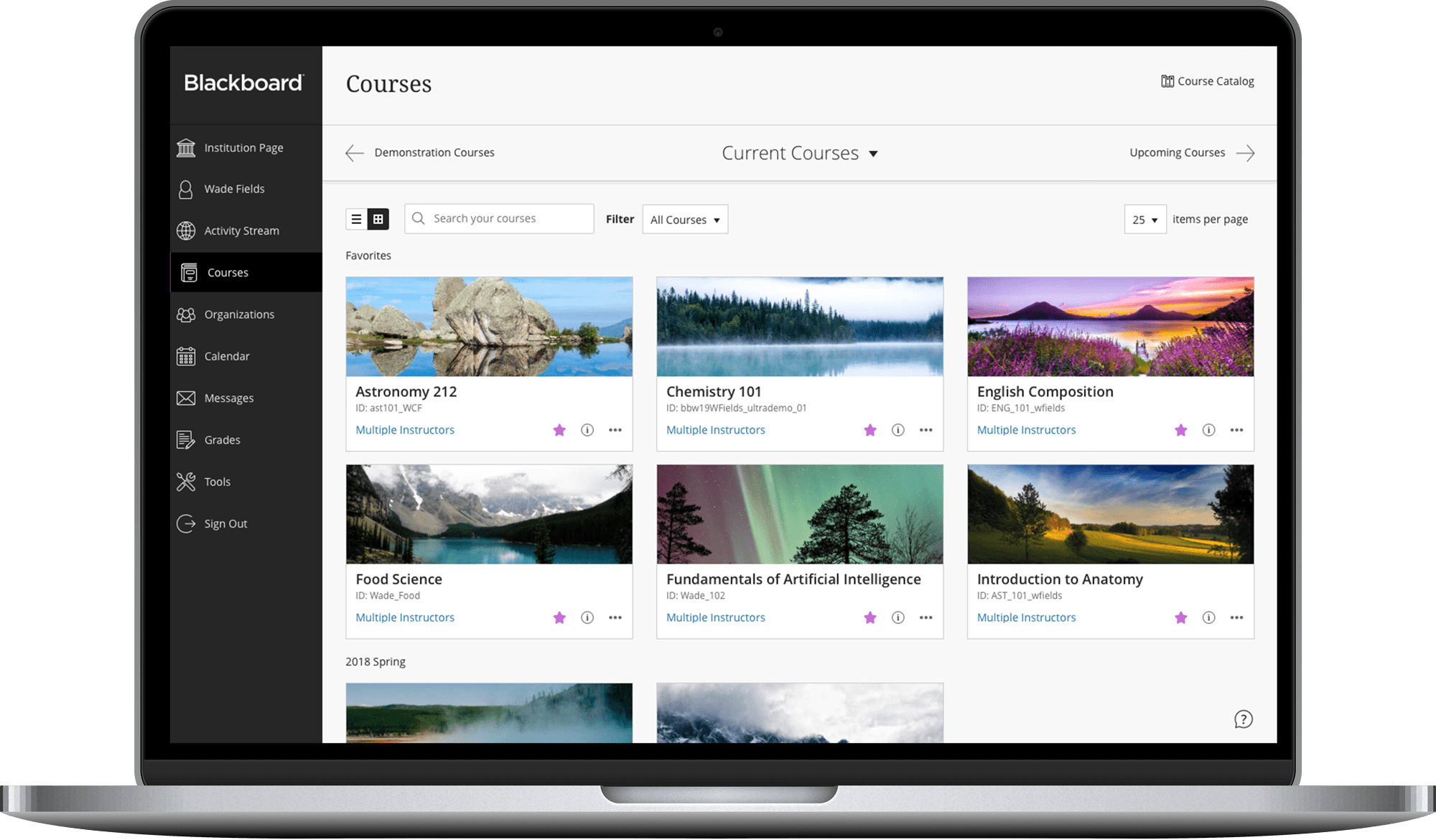 Key features:
Import or create syllabuses, assignments, and multimedia content from scratch

Learners can complete assignments and tests and track updates to the courses they're enrolled in via Blackboard's iOS and Android apps

Top-tier security

Supports collaborative learning and group work via group assignments

Integrates with adjacent learner experience platforms like Turnitin (plagiarism detector) and Kaltura

Instructors and students can communicate via email, one-to-many announcements, and general discussion forums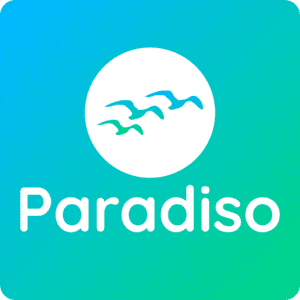 Paradiso is a complete learning experience platform (LXP) that's designed to help customer educators save time and cost on L&D programs, track relevant metrics (attainments and course completions) with detailed graphs and reports, create multiple learning paths for users, and support learning across mobile and desktop devices.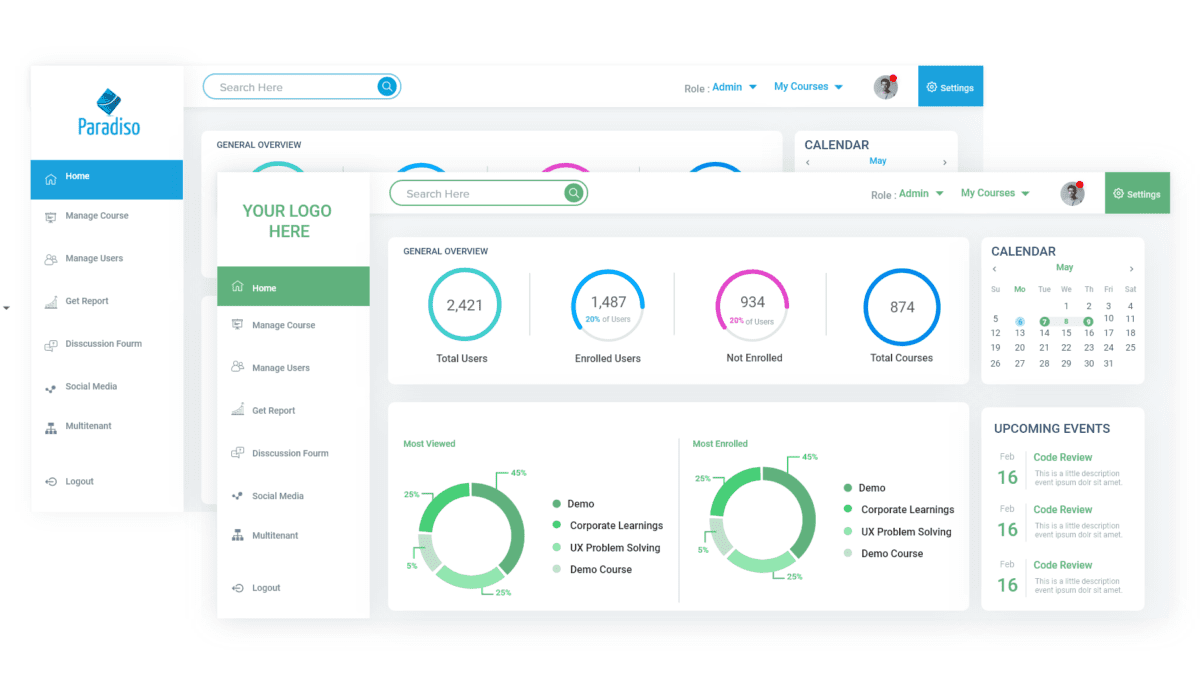 Key features:
Creates learning resources from scratch or choose from Paradiso's catalog of 80k courses in fields as diverse as business etiquette, customer service training, and IT soft skills

Turn scripts into AI-generated voiceovers, images, and videos using Paradiso's generative AI media studio

Mobile and desktop devices support

Capture, annotate, and share screen recordings with a few clicks

Connect Paradiso with Microsoft Dynamics 365, oneDrive, Shopify, Slack, and 100+ other enterprise software platforms
Reduce customer support tickets by at least 20%

Achieve a 50% completion rate for all learning paths

Aggregate all existing learning content formats into our LMS

Achieve at least a 75% learner satisfaction rate within six months of deployment
Format: Videos, text, multi-choice questions, slide presentations, quizzes, charts, infographics, etc.

Length: bite-sized briefs, minute-long explainer videos, or documentary-style classes?

Channel: Audio, video, text, VR and AR simulations, etc.
Dive deeper with more customer adoption & education content.
Are you looking to become a more data-driven product manager? Explore our product analytic-centric content now. Whatfix is a digital adoption platform that provides organizations with a no-code editor to create in-app guidance on any application that looks 100% native. With Whatfix, create interactive walkthroughs, product tours, task lists, smart tips, field validation, self-help wikis, hotspots, and more. Understand how users are engaging with your applications with advanced product analytics.
Like this article? Share it with your network.
Subscribe to the Whatfix newsletter now!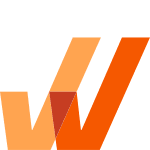 Software Clicks With Whatfix
Whatfix's digital adoption platform empowers your employees, customers, and end-users with in-app guidance, reinforcement learning, and contextual self-help support to find maximum value from software.