An increasingly competitive business landscape, accelerated technology adoption, and the rise of a global workforce are major factors revolutionizing employee learning and development. Meanwhile, persistent uncertainty, and shorter shelf life for knowledge have placed a premium on reskilling and upskilling. 
These trends have elevated the importance of the L&D function in an organization. To meet the changing needs and the growing levels of investment in professional development, it is imperative for L&D teams to reset, revamp, or realign their instructional design process.
What Is Instructional Design?
Instructional design is the process by which learning experiences are designed, developed, and delivered. It involves identifying the performance and skills gaps of the target audience and creating or selecting learning experiences to bridge this gap.
Why Does Instructional Design Matter For Corporate L&D?
The instructional design combines education, behavioral psychology, and communication strategies to create effective training designs for corporate learners. It is a critical part of corporate L&D strategy as it enables employees to receive instruction in a form that's most impactful and meaningful to them specifically, allowing them to understand complex topics and retain them better.
Here are a few reasons why instructional design is needed for corporate learning.
Boosts learner engagement –

Effective instructional design includes thoroughly analyzing the learners before creating a learning course. This information can be used to design relevant, engaging, and appealing learning materials to engage individual learners.

  

Boosts knowledge retention – Instructional design allows learners to not only acquire new knowledge but also retain it by integrating various audio/visual elements into the course and aligning the content with the learners needs.

Makes learning efficient – Instructional design presents information systematically and in a structured manner where assimilation and retention rates remain much higher than the traditional processes associated with imparting learning.

Better ROI –

Creating corporate training courses with instructional design makes learning more interactive while improving the employee learning curve. The workforce is more engaged in completing the courses, which results in better ROI for the organization. Additionally, as designers take a methodical approach to defining the curriculum plan and hone in on the training needs that will create the greatest ROI, organizations don't need to spend money on training that won't generate behavior change.

Results driven – Instructional designers gather information on business objectives and ensure alignment between them and the learning objectives. Since these research-backed solutions are created to engage learners more effectively, the designed training courses lead to the best results.
11 Best Practices for Effective Instructional Design
Here are some of the most effective instructional best practices.
1. Identify your objectives and goals
Beginning your instructional design with an end in mind allows you to design the material efficiently without wasting time and energy.
It begins with the question: What do we intend to achieve? What's the purpose or the desired outcome? What learning outcomes will the material serve? What will inspire employees to learn and strive for excellence?
Set clear and concise training objectives and make sure they're measurable so you can evaluate training outcomes. Every training program must have at least one goal that must be clearly stated and evident throughout the course.
2. Use the ADDIE model of instructional design
The ADDIE model is a heavily researched and widely-used instructional design method that L&D teams follow to ensure their training materials hit the mark. The model offers a flexible, systematic, and effective approach to developing learning modules.
Here are the basics of using the ADDIE instructional design model as you develop training material for your workforce:
Analysis – The first step is to review learning objectives and establish learning outcomes.

Design – Design includes defining the purpose of your curriculum, planning the instructional strategy, including all stakeholder needs, and planning the contents of the instruction.

Develop – During the development stage, take all the data involved in the analysis and the plans in the design stage and use them as a guide for creating content. 

Implement – During the implementation stage, pilot your instruction in a real learning environment. 

Evaluate – Evaluate the effectiveness and impact of your curriculum via training analytics offered by employee training platforms or employee feedback. This will help you identify what is not working with your training approaches and make adjustments at an early stage.
3. Make navigation simple
The applications enterprises use to improve business processes, such as CRM, ERP, HRMS, etc., have a multitude of features. The more features and functionality a software has, the more options you have for streamlining business processes. However, with robust features comes a huge learning curve, and user adoption becomes challenging. 
The user adoption challenge can only be resolved by implementing the right tools and strategies that help with product onboarding and provide constant support for users to self-navigate and adopt the software to its full potential.
One reliable instructional design approach is to embed the guiding training content within the software or application for users to navigate the application easily. Digital adoption platforms help create such guided in-app walkthroughs, including interactive walkthroughs, tooltips, self-help widgets, and other formats that educate users on product functionality, drive engagement, and lead to product adoption.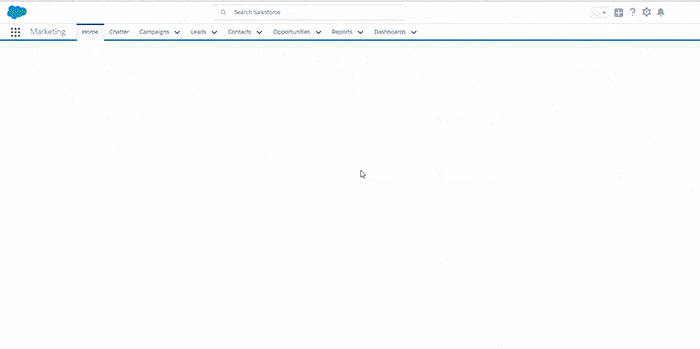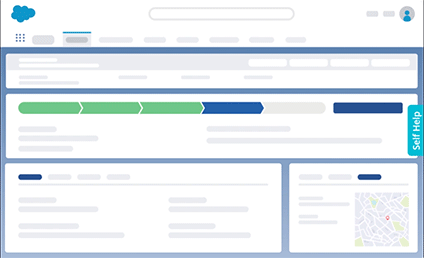 Create personalized learning & training flows for your enterprise apps with Whatfix
4. Make your training materials engaging and effective
Instructional design allows you to experiment with different techniques, methods, and activities to make the training materials engaging and effective for learners to digest easily.
Creating content in multiple formats, including videos, graphics, images, and text, empowers users to engage with your content and helps increase learning retention.
Multiple-format content is not only an engaging instructional practice, but it also helps cater to different learning preferences. If you have learners on your team that prefer videos, there is content readily available to them. If you have learners who would rather read through the material, you also cater to their preferences.
5. Choose graphics directly relevant to the topic
While creating the instructional design for courses dealing with people interactions, it is essential to use graphics that support and enhance your message. For instance, a course about sexual harassment in the workplace, when created with images of real people showing real emotions, is far more effective than cartoon images or graphics with a metaphorical meaning.
6. Include DEI Initiatives
Diversity, equity, and inclusion (DEI) are crucial instructional design components for organizations with a global workforce. Instructional designers must create inclusive and equitable learning experiences that respond to different cultural backgrounds, values, and perspectives to build an engaging and effective learning environment for all learners.
To integrate DEI into instructional design, you can create diverse learning materials by incorporating multiple perspectives, examples, and case studies. This helps learners see themselves reflected in the learning materials and improves engagement.
Furthermore, equitable access to learning materials is crucial in ensuring all learners have the same opportunities, resources, and support. This includes making materials available in multiple formats and providing subtitles and transcripts for videos.
7. Chunk content into smaller lessons
Considering the fast-paced professional world and the reduced attention spans of the digital workforce, traditional long-form training programs are no more effective for new-age learners.
Breaking down learning content into small, bite-sized information modules is a great way to help learners stay focused and retain the information for a long time. Smaller learning sessions offer the right amount of information for learners to achieve a specific training objective. It is also helpful to group your most relevant content towards the beginning or the end to boost learning retention.
Although you've designed a well-structured, high-impact course, some learners might still struggle to understand complex concepts. This is why instructors need to support learners throughout the training program by,
providing instructional support for learners achieve tasks

offering role-playing and visualization exercises

using metaphors to familiarize learners with new concepts

presenting case studies that show real-world application of concepts
9. Continually assess the effectiveness of training content
To assess the effectiveness of the designed training material and evaluate how well users are responding to it, consider using the following approaches:
Employee feedback:

Post-training feedback

helps determine whether or not the training content helped your employees. Employee feedback can be conducted via interviews or online surveys.

Assessments: Tests, quizzes, or demonstrations help evaluate the learnings gained by employees after the training sessions.
Data analytics: The in-built data analytics provided by digital adoption platforms such as Whatfix provides usage and engagement related data for your training content. With the training analytics dashboard, you can track which courses employees interact with, how often they interact with the course, the average course completion rate, and where employees drop off. Based on those numbers, you can infer which training content is most effective or ineffective, useful, interesting, or confusing.
10. Test before deployment
Before you push the designed course to deployment, it must be tested. To test the content, ask your colleagues to run through the course and give honest feedback on functionality, engagement, and the subject matter.
11. Refine through continuous assessment and improvement
Instructional design is not a one-time thing; it's a process that needs continuous improvement. If, after testing or post-training assessment, it is found that the training program failed to deliver the expected results, you may need to tweak the content. 
Now the question arises, should the training material be tweaked even if it delivered the desired results? Well, possibly. There is always room for improvement. But before you update something that works, consider analyzing how much the results will improve after tweaking the course.
Power the digital workplace with effective instructional design
Going digital isn't a matter of 'if' anymore for enterprises; it's a matter of 'when'. And, to prepare yourself, it's critical to be up to speed on adopting the latest technologies. However, the fast-paced nature of industries means that employees have less time to spend on training, which is why it needs to be made quick and efficient.
An important part of training lies in creating an effective instructional design to deliver engaging content. Implementing a digital adoption platform such as Whatfix allows learning and development teams to achieve this by making the creation and execution of instructional design a seamless process.
To learn more about Whatfix no-code in-app guidance training, schedule a free demo with us today!
Like this article? Share it with your network.
Subscribe to the Whatfix newsletter now!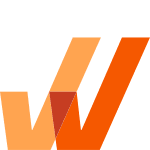 Software Clicks With Whatfix
Whatfix's digital adoption platform empowers your employees, customers, and end-users with in-app guidance, reinforcement learning, and contextual self-help support to find maximum value from software.