Exploring Userpilot Alternatives & Competitors?
Are you researching digital adoption platforms and looking for Userpilot alternatives and competitors? We'll provide an in-depth overview of Userpilot and break down its best alternatives.
For product-led growth companies, adoption is always a challenge. Large organizations may rely on their engineering team to create in-app messaging to onboard new users and drive retention. 
Smaller teams and those without engineering resources must look elsewhere to help solve their user activation, onboarding, and retention challenges. That is where a digital adoption platform comes in.
A digital adoption platform (DAP) is a type of software that lays on top of applications and allows non-developers to create in-app content that guides users, such as product tours, walkthroughs, task lists, tooltips, and more.
DAPs also provide implicit event tracking data for teams to understand how users are engaging with an application or product, create tests to improve user flows, and more.
One popular digital adoption platform is Userpilot.
What are the best alternatives to Userpilot in 2022?
Whatfix

Pendo

Appcues

HelpHero

IntroJS
Userpilot is a DAP that specializes in empowering product teams to create contextual in-app content – without requiring technical coding. Its purpose is to create effective onboarding and activation sequences that drive users to find their "aha!" moment quickly, provide contextual support, improve new feature adoption, and retain users. Product managers are also able to track core behavior analytics to see how users are engaging with their product.
Userpilot has a multi-tiered pricing model, with a traction, growth, and enterprise level.
Traction Plan:

$3,000 annually for up to 2,500 users

Growth Plan:

$6,000 annually for 2,500 – 10,000 users

Enterprise Plan:

$12,000+ annually for 10,000+ users
4 Limitations of Userpilot
When researching for a new DAP, you'll come up with a list of requirements needed for your digital adoption platform in this buying process. Here are a few limitations of Userpilot to consider when shortlisting DAP vendors. 
1. It's not mobile-friendly
Userpilot is only compatible with responsible web apps. If you're looking for a mobile adoption solution, its time to jump down to our Userpilot alternatives list.
2. Employee digital adoption use-cases
Userpilot only works on your own product – not third-party applications. That's fine if you're looking for purely a product adoption solution to drive your product onboarding, adoption, and retention. 
The most powerful DAPs offer capabilities to drive not only product adoption – but customer and employee adoption as well.
If you're looking for a tool that drives employee adoption of internal tools such as your CRM, ERP, CPQ, CLM, or other business software – Userpilot lacks these features and you'll need to find an alternative.
3. Lack of content customization
Userpilot has basic content customization features for creating in-app content – but for many companies with an established brand (or are establishing one), Userpilot's content customization and branding tools will feel underwhelming.
4. Lack of support for entry-level traction tier
Userpilot offers a dedicated customer success manager, as well as phone support for troubleshooting, but only for its customers on the "Growth" tier. That means customers in its entry-level "Traction" tier are left with limited customer support in the event of unique needs and unforeseen issues.
5 Best Alternatives to Userpilot in 2022
G2 Review Rating:

4.7 out of 5 stars, across 200+ reviews 

Price:

N/A – contact for a custom quote
Whatfix is a digital adoption platform (DAP) alternative to Userpilot. Whatfix has been named a Leader in G2's DAP category for 4 straight years – and 16 straight reports.
Whatfix powers in-app experiences for organizations to drive adoption across its users, customers, and employees. With Whatfix, product managers are able to create in-app content, without the need for engineering support, such as:
Product tours

Guided walkthroughs

Task lists

Smart tips

Beacons

Searchable self-help knowledge bases

Compliance alerts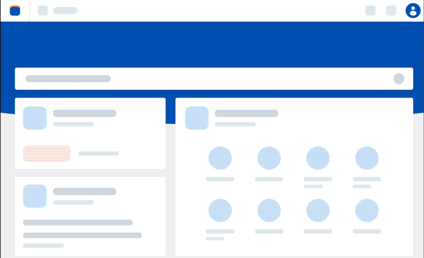 What makes Whatfix the best DAP alternative to Userpilot?
While Userpilot only supports product manager use cases, Whatfix expands on its platform's use cases. This allows Whatfix's DAP to create in-app experience to drive product adoption for end-users, customers, and internal employees.
Whatfix user cases include:
For product managers:

To help drive product activation, adoption, and user retention by creating product tours, onboarding task lists, walkthroughs, smart tips, and self-help support tools. Whatfix Analytics also empowers product managers to capture explicit event tracking data with a no-code implementation – allowing for product teams to continuously refine their products for a perfect user experience.

For internal employees:

To help drive the adoption of new technologies, create better onboarding and training experiences, and to create an accessible knowledge management strategy. With Whatfix, organizations are able to create a unified experience across all their digital applications, helping to provide learning in the flow of work and support in the moment of need. Companies are able to embed a knowledge base into digital workplaces that allow employees to ask custom search queries, which pulls answers from an organization's knowledge base, intranet portal, documents, and more.

For customers:

For customer success teams to deliver contextual experiences, such as onboarding flows that reduce time-to-value and help customers find their "aha!" moment faster. It also cuts out the need for reaching out to support teams – as customers may use self-help tools to find answers to their questions, in the moment of need.
Whatfix's powerful analytics also allow organizations to have a deep understanding of how their users and customers are using their product or service, as well as how their internal employees are engaging with the software that powers their day-to-day.
Here are a few additional reasons to choose Whatfix as your DAP:
Easy installation: While WalkMe installation requires some technical knowledge, starting with Whatfix is as simple as adding a browser extension.
Automated content creation: When you create walk-throughs, Whatfix automatically generates the information in multiple content formats, including slideshows and videos.
SCORM Compliance: Whatfix's SCORM-compliant packages enable you to easily upload walk-throughs to your learning management system (LMS) to create interactive courses.
Contextualized guidance: Whatfix offers relevant walk-throughs and self-help articles, depending on the person's role and their location within the application.
G2 Review Rating:

4.5 out of 5 stars, across 589 reviews

Price:

Not available, but user review data suggests that lower-tier prices start at around $12,000~ a year.
Pendo is a digital adoption platform targeting product managers. Its powerful DAP provides the tools for product teams to create in-app experiences aimed at driving product adoption through more intuitive and helpful app experiences.
The platform is most known for its powerful feedback and analytics tools, allowing product teams to gather implicit event tracking data without the need for engineering support. This allows for product teams to create, implement, measure, and iterate on user flows, quickly.
G2 Review Rating: 4.7 out of 5 stars, across 186 reviews.
Price: Its entry-level "essentials" tier starts at $3,000 annually for up to 2,500 users.
Appcues is another digital adoption platform that specializes in building contextual experiences and in-app content for better product experiences. Appcues has similar pricing to Userpilot and has a more expanded technical toolset for personalized customization.
Product managers simply copy a JavaScript snippet into their product and start to design in-app experiences. Its product also offers robust product analytics that captures user event data to measure experiment impact and improve critical product and user metrics.
G2 Review Rating: 4.8 out of 5 stars, across 16 reviews
Price: Starts at $1,650 annually for up to 1,000 users.
HelpHero is a product tour software that is a much more budget-friendly alternative to Userpilot, which is why HelpHero is popular in the SMB and mobile app verticals. It is priced per MAU (monthly active user), with a price of $3,600 annual for up to 20,000 MAUs – that's a fraction of the cost of Userpilot.
HelpHero provides tools for small companies with small engineering teams to create and test product tours and onboarding walkthroughs, with step-by-step tutorials, task lists, and pop-ups. It also includes basic analytic tools to measure and track the success of these onboarding content flows.
G2 Review Rating: N/A
Price: $300 one-time cost
IntroJS is a lightweight, open-source JavaScript library that empowers product teams to create in-app guidance for better customer onboarding to improve adoption. It does offer a commercial product, with a lifetime premium license costing a one-time cost of $300.
Being a cost-friendly, open-source product means IntroJS is customizable, but only with engineering support. It also lacks the analytics features and content templates of the more commercial tools on this list – as well as lacking in-depth customer support.
Why Whatfix Is the Best Userpilot Alternative
Whatfix provides product teams with a better, more customizable, more scalable solution for product onboarding and adoption.
For DAP use cases for non-product teams, Whatfix is the clear alternative. Userpilot offers no solutions for internal employees. Whatfix stands out from the rest because of its ease of use, variety of features, versatility, and customizability. Whatfix disrupts the way end-users consume content, thereby maximizing your ROI and employee productivity.
reduction in training train
reduction in support requests
reduction in time to launch
Don't see your answer? Send a message to our live chat, we'd be happy to help!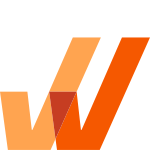 Request a demo to see how Whatfix empowers organizations to scale enterprise-wide changes, improve user productivity, and drive user adoption fast.