Exploring Appcues Alternatives & Competitors?
In our comparison article, we explore the best alternatives and competitors to Appcues' product adoption platform. We'll also show you why enterprises and growth companies consistently choose Whatfix over Appcues for driving digital adoption for internal employees, as well as driving product adoption for customers and users. 
Appcues is a product adoption platform that enables product managers to create no-code, interactive user onboarding experiences, as well as other in-app content, to drive overall product adoption for customer-facing apps.
While Appcues is a solid user onboarding and product adoption platform, it doesn't mean its the right platform for you.
In this article, we'll break down Appcues core features, its pricing, and explore the best alternatives platforms for you to check out.
What are the best alternatives to Appcues in 2023?
Whatfix

WalkMe

Pendo

UserPilot

UserIQ

UserGuiding
Essentials:

$8249/mo for up to 2,500 MAUs

Growth: $879/mo for up to 2,500 MAUs
Appcues offers a full-feature free trial and three pricing tiers based on monthly active users (MAUs) for your product (or products). The 14-day free trial provides complete access to all of Appcues features. This includes unlimited content within the 14-day period. But if you don't present more than 50 flows to users during that time, your trial will remain active until you hit that limit. 
Appcues doesn't publicize pricing for enterprise-level customers with more than one product or over 500 employees.
Appcues also offers customized onboarding, professional services, and dedicated customer support – all at an added charge on top of its pricing model.
4 Reasons to Consider an Appcues Competitor
During your product adoption research process, you have most likely shortlisted a list of features and requirements for your new product adoption platform investment. 
After looking at the requirements needed for your digital adoption platform, you're now ready to compare those requirements to the downsides of Appcues. Here are a few reasons to consider an Appcues alternative:
Main use cases for Appcues revolve around the need for a no-code user onboarding and adoption platform that empowers non-technical product managers with the tools to analyze, create, publish, and test changes to in-app content such as product tours, walkthroughs, tooltips, task lists, and more. This allows companies to become product-led growth companies, reduce the dependency on engineering, and test quickly.
However with Appcues, there is a huge learning curve for non-technical users -especially during product set-up. Most new users are still required to rely on their engineering teams to fully utilize the tool. For non-technical teams, Appcues isn't the right choice.
2. It's expensive, especially as MAUs scale
Appcues is already a large investment, and that continues to become a larger investment as MAUs scale. 
Its entry-level offering is only offered to teams with less than 2,500 MAUs. That's not many – with most products having more than this monthly number of users. 
Here at Whatfix, our starting license spans up to 10,000 MAUs, while our second-tier pricing level going up to 40,000 MAUs. For scaling products, or products with an establish MAU base, Whatfix is a much better solution.
3. It's only for customer-facing applications
For most, this won't be an issue. However, many companies are now implementing a digital adoption platform for internal use cases, to drive employee adoption of new software applications and manage process changes.
4. Users have reported Appcues has poor customer support
Looking at G2.com's profile for Appcues, it becomes apparent that smaller customers wait more than 24 hours to receive a response to customer-support issues.
To add to its poor customer support, it requires customers to pay additional fees in addition to its subscription cost for personalized onboarding and dedicated customer support.
6 Best Alternatives to Appcues in 2023
Let's now explore the best Appcues alternatives to research. In our overview, we'll consider user reviews, feature sets, the target market for each product, price, and more.
G2 Review Rating:

4.7 out of 5 stars, across 240 reviews 

Price:

N/A – contact for a custom quote
Whatfix is a digital adoption platform alternative to Appcues that has been named a Leader in G2's Digital Adoption Platform category for 4 straight years. Unlike Appcues, Whatfix provides adoption solutions for customer-facing applications, as well as internal, employee applications. Whatfix also provides a robust product analytics software to allow product teams to capture and analyze user behavior and journeys.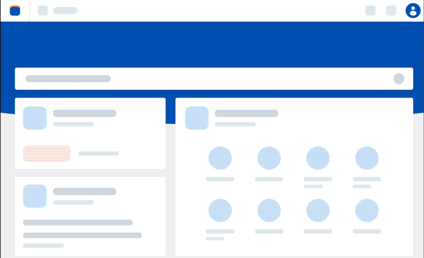 With Whatfix, product teams can create, analyze, and test in-app experiences such as product tours, feature announcements, user onboarding flows, and more – all without the need for engineering support.
But that's not all. Product managers can also create proactive, self-service in-app support with embedded knowledge bases that includes documentation to core how-to guides, links to videos and FAQ pages, and more.
Additionally, Whatfix includes native adn embedded features to collect user feedback with in-app surveys, and empowers teams to be data-driven by analyzing all in-app user experiences and paths with advanced, no-code product analytics.
Need more reasons to choose Whatfix over Appcues? Here are a few notable differentiators specific to user onboarding, including:
Intelligent Segmentation: Automatically contextualize product guidance based on location without having to configure any rules or branching logic.
Omnichannel Content Integration: Bring existing knowledge assets into an application and auto-generate content in a variety of formats, like video, PDFs, and slideshows. SCORM and xAPI compliance ensures walkthroughs display in your knowledge bases and learning management systems (LMSs).
Open Ecosystem: Use 50+ exposed APIs to integrate Whatfix with your existing tools. This can consolidate reporting in your analytics platform by combining product usage data with Whatfix analytics.
Professional Services: Accelerate ROI by leveraging professional services to outsource the authoring and management of user onboarding and employee training content.
You don't have to take our word for it! You can head over to G2.com to see what real users have said about each Spekit and Walkme in a head-to-head comparison, including the following data which compares real-user feedback on key product areas of Whatfix and Appcues, as seen below: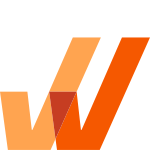 Positive Direction (Feature Update & Roadmap)
Audio/Visual Walkthroughs
See for yourself why Whatfix is the best user adoption and experience platform for product teams
G2 Review Rating:

4.5 out of 5 stars, across 222 reviews

Price:

N/A
WalkMe is a more comprehensive DAP compared to Appcues. It supports both employee training for internal tools and user onboarding for your products. Appcues is cheaper and easier to use, making it a more popular solution for smaller organizations. But WalkMe's wide range of content authoring elements is better suited for enterprise-level organizations that have more extensive developer resources than other Walkme alternatives.
G2 Review Rating:

4.5 out of 5 stars, across 589 reviews

Price:

Not available, but public reviews say lower-tier prices start at around $12,000~ a year.
Pendo is another digital adoption platform competitor to Appcues. Appcues and Pendo are similar in focusing on driving product adoption among customers. They provide many of the same features, including in-app surveys and feature walkthroughs that fit in natively with your product design. But where Pendo differs is in its analytics focus. With more robust data analysis features, Pendo positions itself more effectively for the enterprise market than other Pendo competitors. However, G2 reviews cite Appcues as easier to use and better for support, making it more appealing to smaller organizations.
G2 Review Rating: 4.6 out of 5 stars, across 149 reviews
Price: 

Traction: Starts at $249/month
Growth: Starts at $499/month
Enterprise: Starts at $1,000/month
Userpilot is another DAP that focuses solely on customer onboarding, making it a more direct Appcues competitor compared to more versatile options that also work for internal applications. User segmentation and in-app targeting are stronger with Appcues. However, Userpilot's lower price tag and customizability make the product a stronger solution among SMBs.
G2 Review Rating: 4.4 out of 5 stars, across 117 reviews
Price: N/A – contact for a custom quote
UserIQ promotes itself as a customer success platform rather than a DAP. However, both Appcues and UserIQ offer features that aim to improve customer onboarding experiences. Appcues' product-led growth platform has a more robust onboarding feature set and is able to deliver ROI faster than UserIQ. But UserIQ provides deeper customer engagement and success analytics as well as improved targeting for user segmentation.
G2 Review Rating: 4.7 out of 5 stars, across 110 reviews
Price: 

Basic: Starts at $69/month
Professional: Starts at $299/month
UserGuiding is a more cost-friendly alternative to Appcues and targets more SMBs than any other product adoption platform on this list. It has basic features such as in-app content editors for onboarding flows and interactive walkthroughs, surveys, and basic resource centers.
Why Whatfix Is the Best Appcues Alternative
There's no shortage of Appcues alternatives and competitors for you to choose from. And at first glance, it might seem like they all offer a similar set of features—in-app surveys, product tours, analytics, etc.
From a user onboarding standpoint alone, Whatfix's more advanced technology and integrations make it the most appealing alternative. And when you add in its versatility as a DAP for accelerating employee training, you get another layer of value compared to a product like Appcues.
Whatfix has helped SMB, mid-market, and enterprise organizations reduce support tickets by 45%, cut training costs by 35%, and reduce employee knowledge discovery time by 25%. Want to learn how?
Don't see your answer? Send a message to our live chat, we'd be happy to help!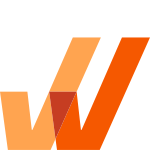 Request a demo to see how Whatfix empowers organizations to scale enterprise-wide changes, improve user productivity, and drive user adoption fast.