More than 85% of people say they prefer to purchase from a product or service that invests in welcoming and educational onboarding content for new users. This is where a product tour comes into play, empowering product teams to create new user onboarding experiences to improve their application's usability and UX design.
Product tours are an ideal way to onboard and welcome new users, introduce new features, and help users find their "aha!" moments faster.
Effective product tours fit seamlessly in the user experience of an application, improving its product adoption and user activation. 
What is the best software for creating product tours?
Whatfix
UserPilot
Pendo
Appcues
Intercom
WalkMe
HelpHero
Nickelled
Chameleon
UserGuiding
Userlane
Userflow
Apty
Usetiful
What Is Product Tour Software?
Product tour software is a type of user onboarding tool that allows product teams to quickly build a contextual, interactive onboarding UX with guided user experiences for your SaaS product or web app, without the need for coding knowledge or development support.
For many products, it's a simpler and more logistical solution in comparison to creating your own, in-house product tour using development resources, which is an arduous process that requires an additional development budget, as well as time and resources from a skilled developer or product team.
Below you can see a product tour build using Whatfix's digital adoption platform (DAP):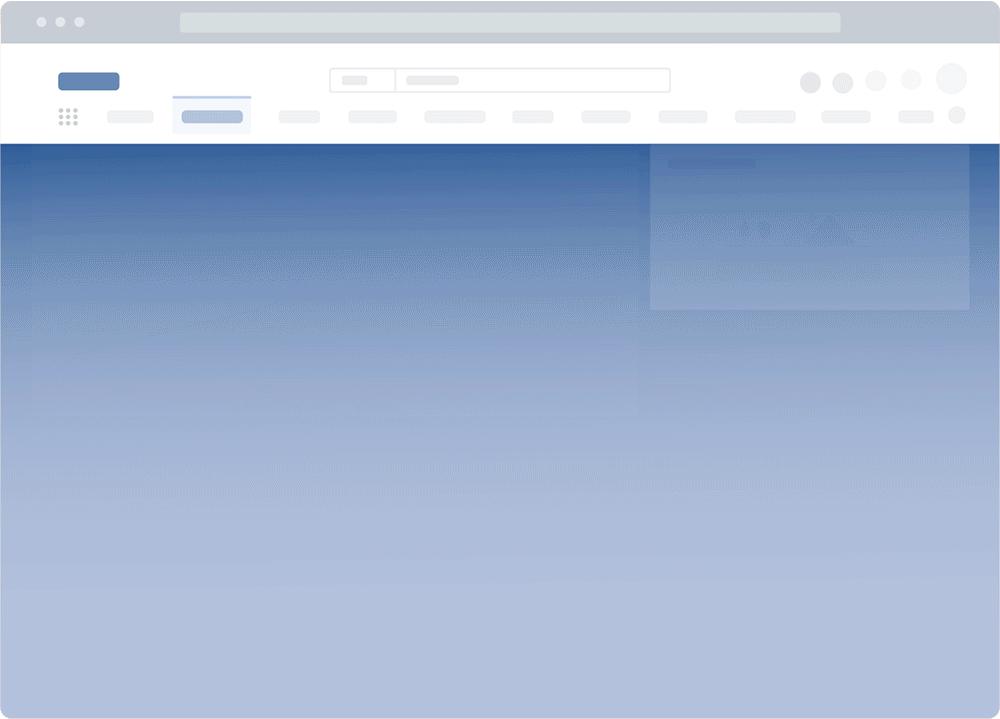 Why should you choose product tour software over in-house development?
Many engineering teams think they must build their product tour and overlay UX elements in-house with tools like a JavaScript or React product tour library. While there may be some use cases where this is true, for many other use cases, it's a much smarter option to go with a SaaS platform to create product tours with a no-code editor.
Product tour software is an ideal solution for smaller SaaS companies with limited resources or non-technical product managers with little coding experience. And no matter your company size, these solutions free up time for your team to focus on other aspects of building your product while creating and improving personalized tours, user onboarding checklists, interactive walkthroughs on your platform.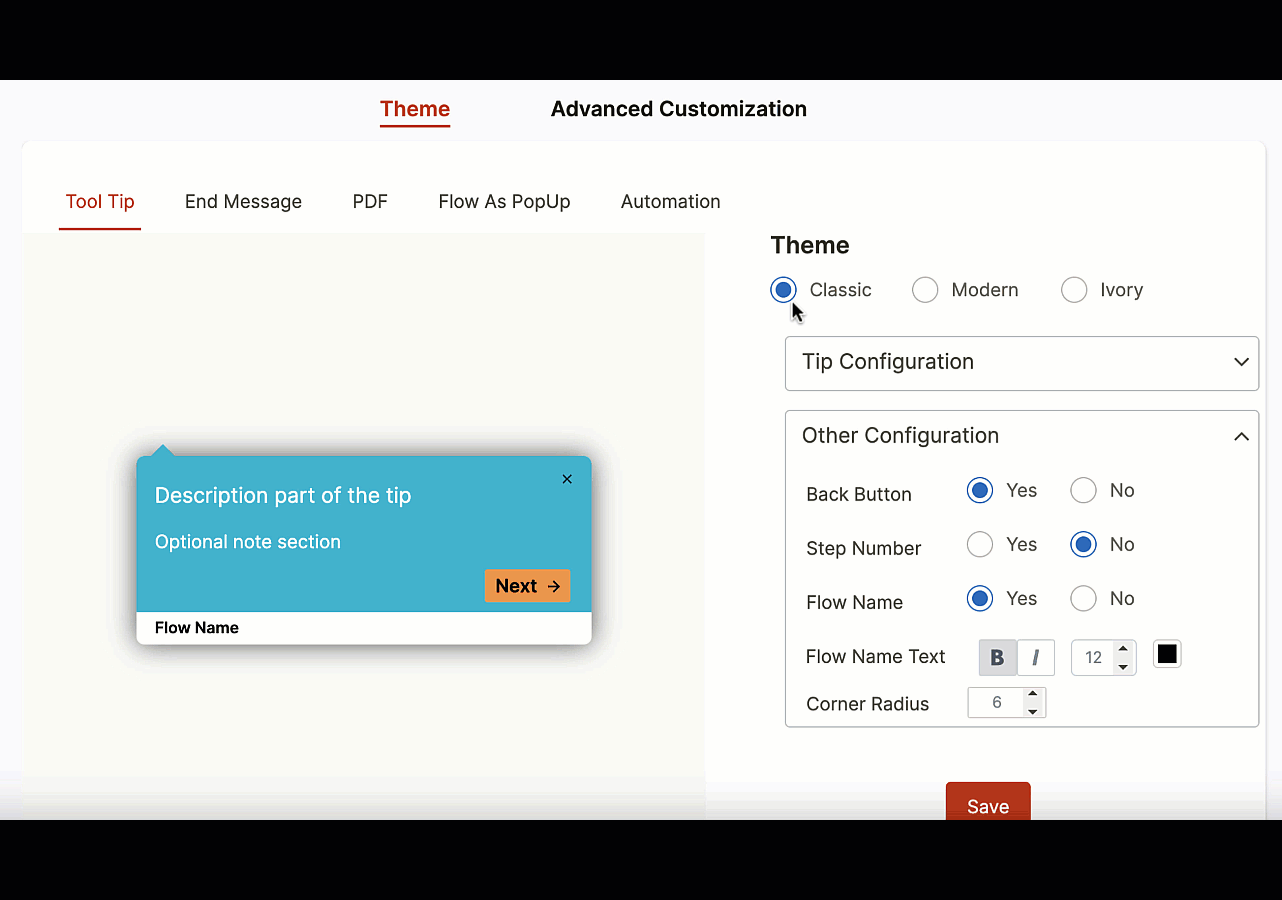 Ultimate Guide for Creating Product Tours in 2023
Key Features of Product Tour Software
There is no one-size-fits-all product tour software, so when you're evaluating the different options on the market, you'll want to make sure they have these key features:
No-code editor: Product tour software provides a no-code editor for product teams to create, manage, and test with new user product tours.
Audience segmentation and targeting. A product software package that allows you to classify your users into user segments is essential if you want to personalize their user journey with contextual in-app walkthroughs and flows, as well as ultimately increase user retention.
Advanced analytics. Product tour software should provide in-depth analytics and data to help you make informed decisions about your customer's user journey and how to better educate new users on your products and its most critical features.
Cross-platform compatibility. Effective product tour software solutions should allow you to create product tours that are mobile and desktop-friendly so your users can access them across different platforms and browsers.
Automation. The product tour creation software you pick should let you automate mundane and repetitive tasks so you can create a more seamless user workflow.
Tour integration. Be on the lookout for software packages that allow you to integrate your product tours into emails, videos, pdfs, and other apps and software tools. This mix creates a more diverse experience for your users.
Customization. The product tour vendor you pick should be customizable to suit your product features, user flow, and branding.
Multi-language support. If you provide training content and user guides in different languages, then your software should provide on-screen guidance in multiple languages.
Create contextual user onboarding flows, drive adoption of new features, and make in-app announcements with Whatfix
Whatfix is a no-code digital adoption platform that enables product managers to create contextual in-app guidance, product-led user onboarding, and self-help user support – all without engineering dependencies. With Whatfix, create branded product tours, user onboarding checklists, interactive walkthroughs, pop-ups, smart tips, and more – all enabling customers and users with contextual guidance at the moment need. With Whatfix, analyze, build, and deliver better user experiences.
14 Best Product Tour Software in 2024
Now that you know what to look for, let's dive in and take a look at the best product tour software on the market right now to help onboarding new users, drive application proficiency, provide on-demand support, and drive user retention: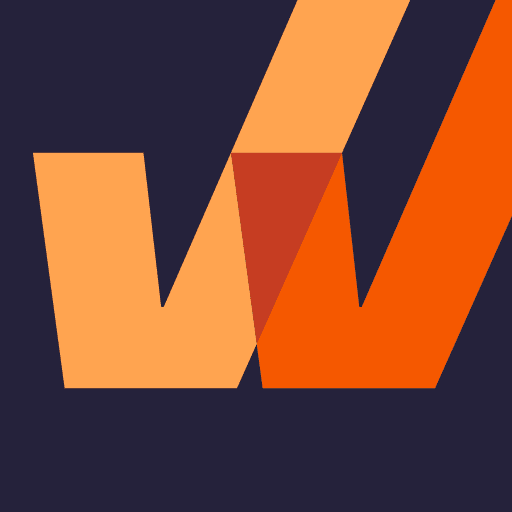 Pricing: Custom quotes
G2 Review Rating: 4.5
Capterra Review Rating: 4.7
Whatfix is a SaaS-based digital adoption platform suited for all types of enterprises and growth companies, ranging from small to large. With Whatfix, you are empowered to effortlessly build in-app messaging content such as interactive product tours and condition-based walkthroughs for your software applications with no coding skills required.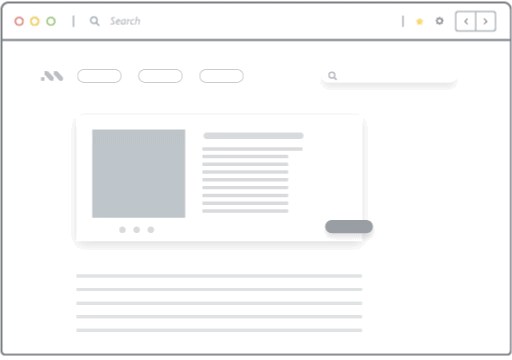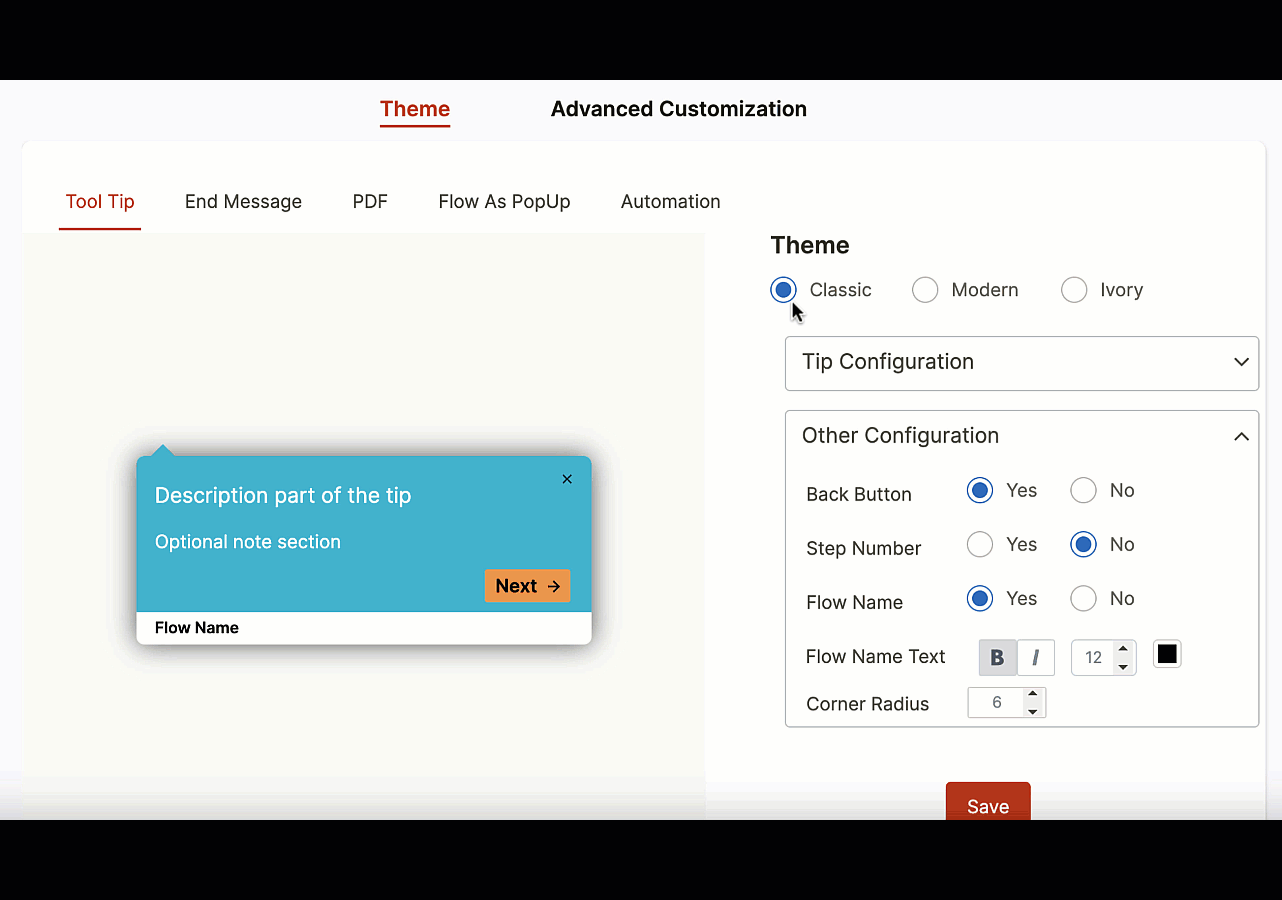 Whatfix also allows teams to capture and monitor product analytics, enabling product teams to identify friction points for new users, understand engagement, and create the best product tour experience possible.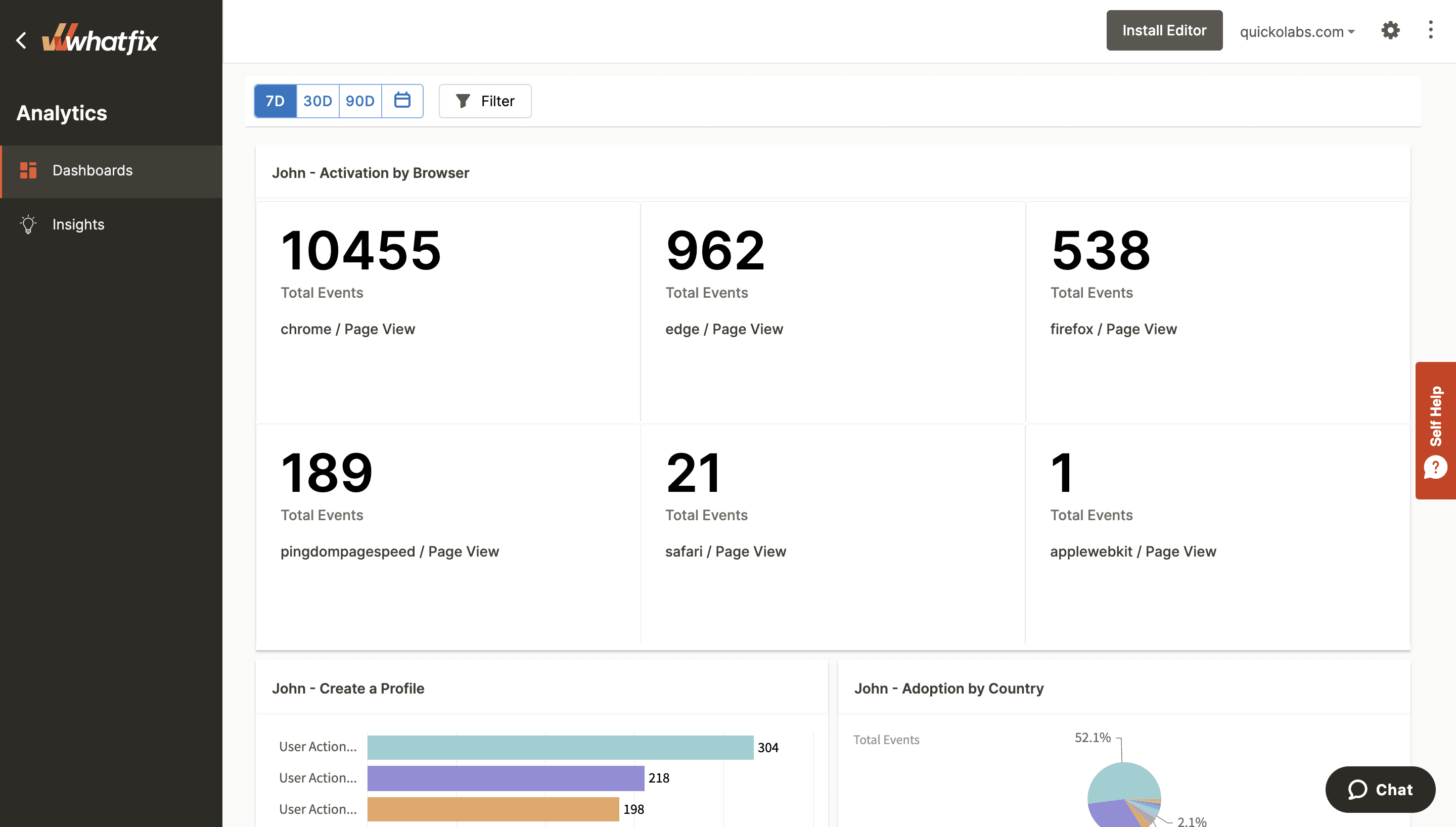 Real-time user surveys allow you to collect feedback on the onboarding tours and training flows, empowering your organization to continuously work on improving your product support.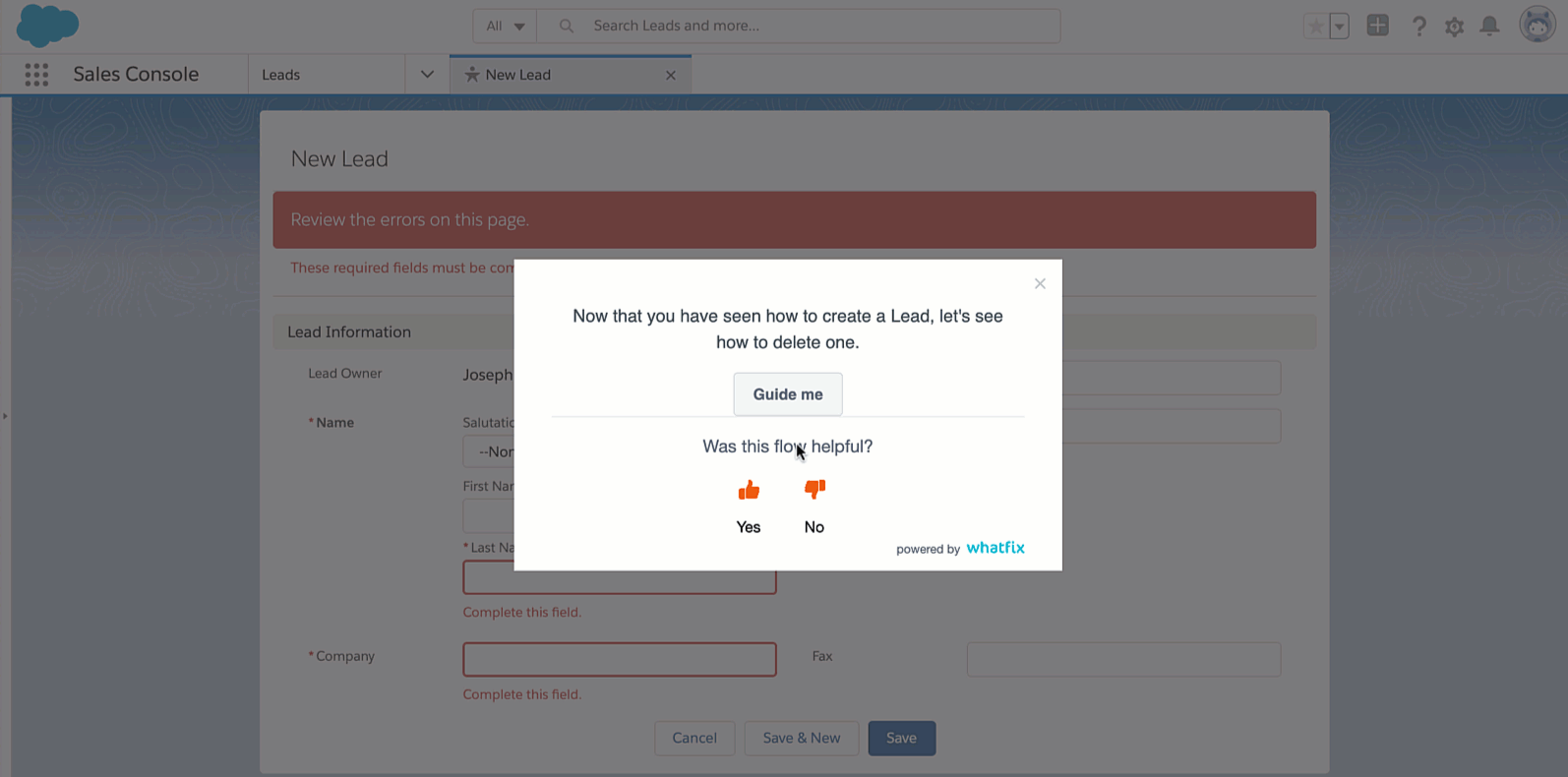 Whatfix features include:
No-code in-app messaging creation — build, launch, and monitor the performance of walkthroughs, task lists, tooltips, self-help wikis, and more, without the need for product support.
Real-time user feedback — gather feedback from your application users on the effectiveness of your onboarding and continuous app support, allowing you to continuously improve your product flows and tours.
Analytics — supports Google Analytics integration to provide in-depth insights
Smart contextualization — personalized help can be offered to users based on their role, behavior, and location within the application
Mobile optimization — user experience is optimized for mobile devices
Smart content creation — content and related tasks can be automated by Whatfix's context-aware technology
Customization — custom branding for product tours
Integrations — seamlessly integrate with other applications, such as your LMS, messenger applications, knowledge bases, and customer support tools
Multilingual support — allows Whatfix flows to work on HTML pages in any language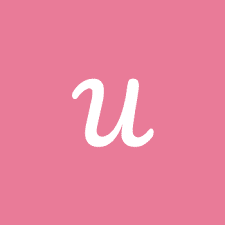 Pricing: Growth Plan: $249 per month, Enterprise Plan: $749 per month
G2 Review Rating: 4.7
Capterra Review Rating: 4.6
UserPilot is a code-free customer onboarding software platform that helps you create fully interactive product walkthroughs and tours. The platform also collects user metrics on how they're engaging with these UI elements to continuously tweak and improve the user journey.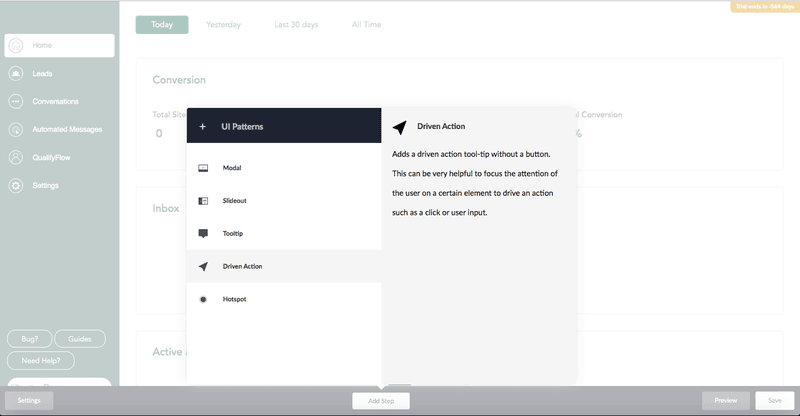 Top Features:
Growth insights — users can easily track and analyze product growth
User sentiment — lets you gather qualitative user feedback at scale
Integrations — has a wide range of one-click integrations, for example with Intercom, Amplitude, Heap, Segment, etc.
Segmentation and targeting — lets you target users with contextual in-product experiences based on their persona or in-app behavior
A/B testing — you can A/B test different versions of your onboarding experiences
Multi-language — translation service provides language localization in 32 different languages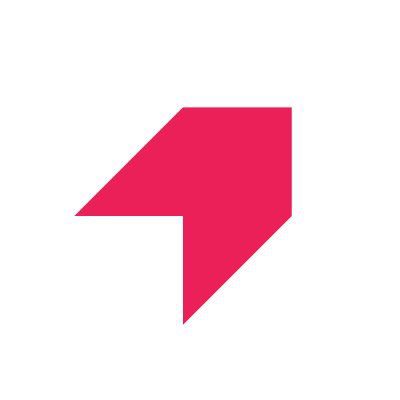 Pricing: Custom quotes
G2 Review Rating: 4.5
Capterra Review Rating: 4.5
Pendo is a product experience platform and a comprehensive solution for user onboarding, analytics, and in-app user feedback. While Pendo has features to create no-code product tours, it focuses its platform more around engagement metrics and a/b testing user flows throughout the user experience.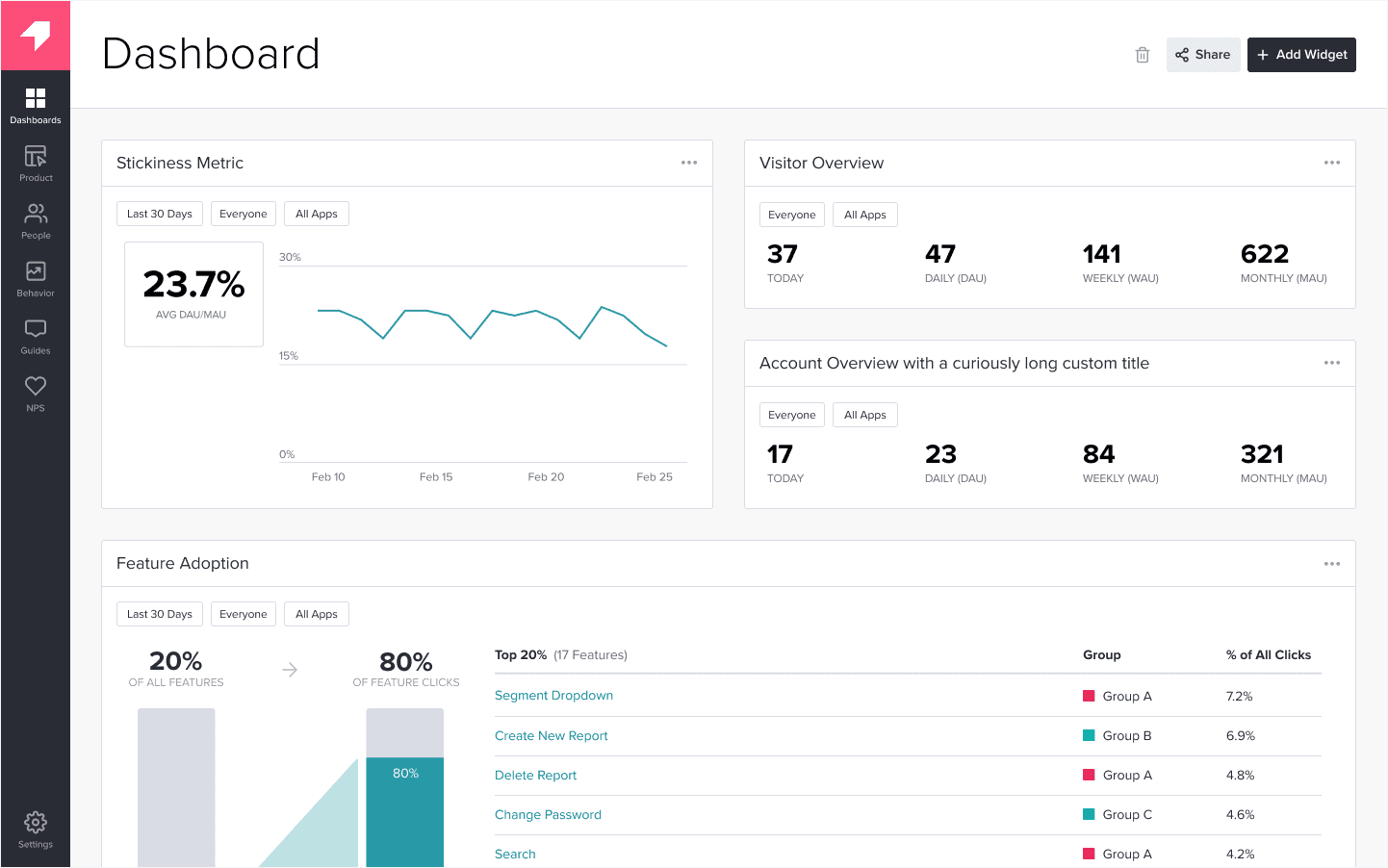 Top Features:
In-depth analytics — provides comprehensive product analytics that helps users with data-driven decisions
Feedback — allows you to collect qualitative and quantitative user feedback
User segmentation — you can build custom segments based on a breakdown of user demographics, sequence actions, time, etc.
Product roadmap — helps you visualize your product strategy and group plans according to feature, team, timeline, or segment
Web and mobile guides — lets you create a connected digital experience across web and mobile
Integrations — broad range of integrations with third-party products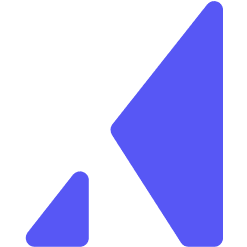 Pricing: Essentials Plan: $249 per month, Expanded Growth Plan: $879 per month
G2 Review Rating: 4.7
Capterra Review Rating: 4.8
Appcues offers a range of onboarding UI patterns and smart tools to create a customized user experience. The platform is easy to use and comes with a no-code design-builder, so you don't need any help to set it up. Its also a great solution for mobile apps and early growth startups.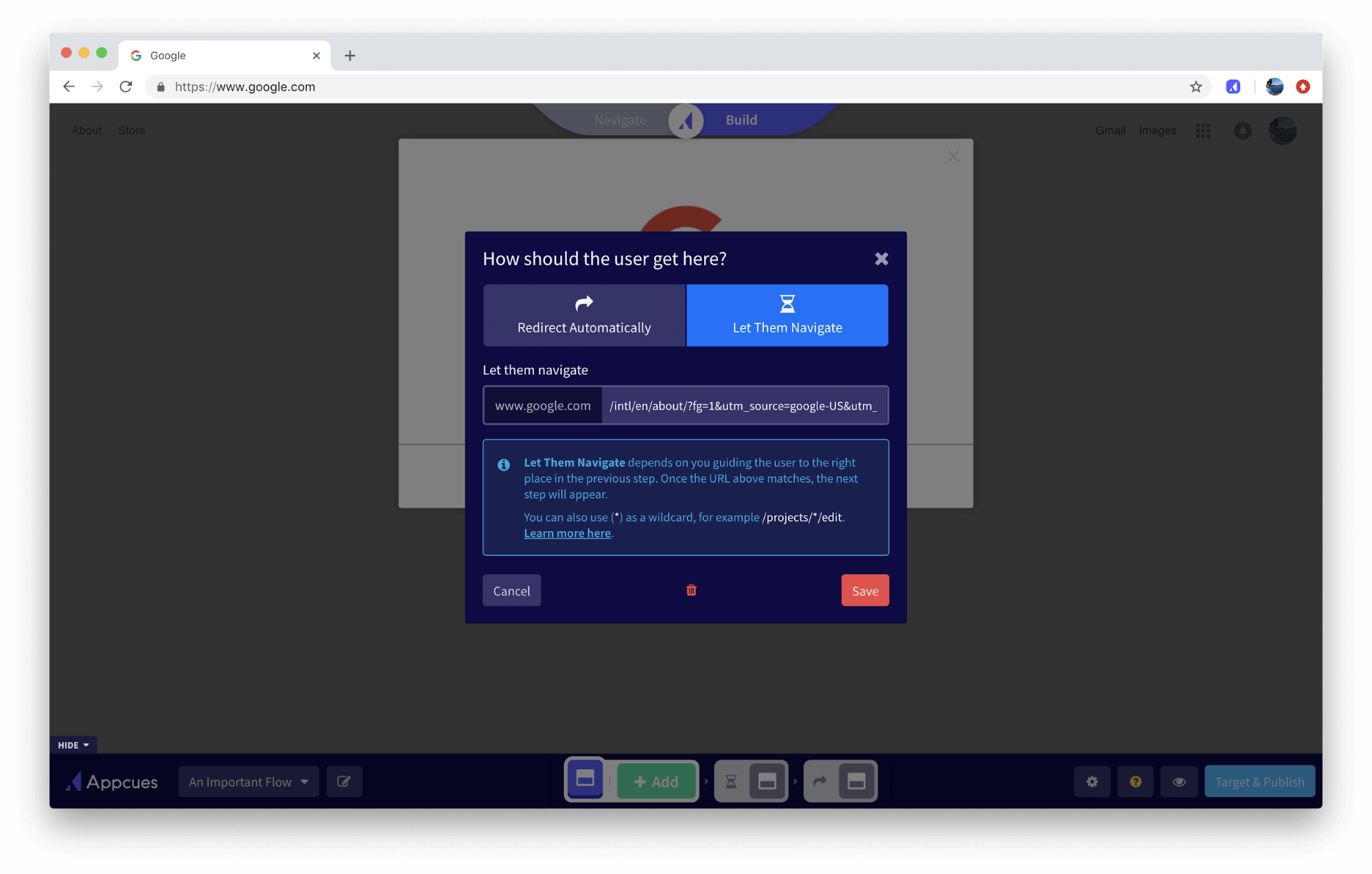 Top Features:
Interactive user onboarding — comes with lots of UX options, including modals, checklists, and tooltips
Strong integration suite — has integrations across popular software, including Salesforce, Hubspot, Zendesk, and Slack
Segmentation — has many options for you to segment and target users, including by persona, lifecycle stage, plan, account, and more
Customization — lets you create your own reusable templates and add custom CSS
Feedback collection — provides turnkey NPS prompts and custom surveys so you can gather valuable data in minutes
Analytics — you can create custom dashboards and data visualization to easily analyze product tour performance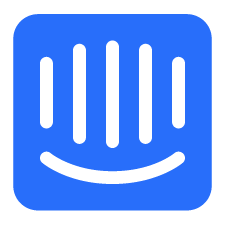 Pricing: $149 per month
G2 Review Rating: 4.4
Capterra Review Rating: 4.5
Intercom is a customer communications platform that empowers organizations to take an omnichannel approach for customer experience. While its core offering is a live chat platform, it has a product tour add-on you can use to introduce customers to your product and create guided experiences that drive adoption. Its product tour capabilities are recommended to products already using Intercom's suite of tools and it's not recommended for those looking for a simple product tour solution.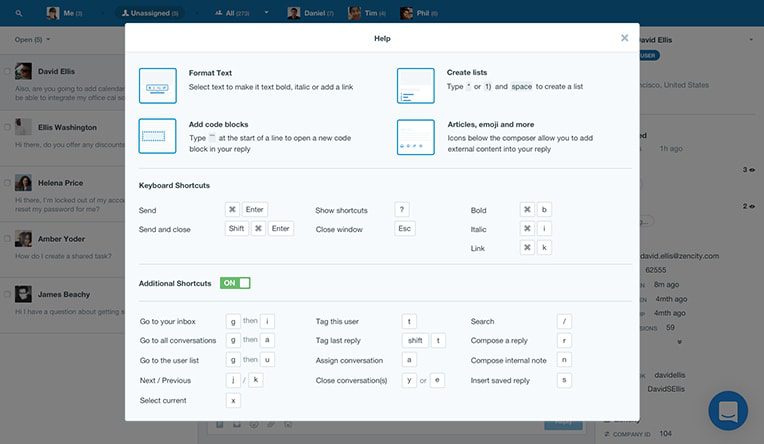 Top Features:
Easy setup — code-free and seamless integration with Intercom's main product
Audience targeting — you can segment your audience, analyze their behavior and personalize their tour content
Integrations — easily integrates with more than 300 apps
Multipage tours — you can create a coherent tutorial across multiple parts of your product
Borderless video tours — personalizes the onboarding experience for your users
Click-to-advance — customers can click on your UI to advance to the next step
Pricing: Custom quotes ranging from $9,000 to $50,000
G2 Review Rating: unavailable
Capterra Review Rating: 4.4
WalkMe was one of the earliest digital adoption platforms on the market and is popular with enterprise-level businesses, including many Fortune 500 companies. WalkMe has a wide variety of features, and its no-code content creation allows you to create content without the help of developers.
Top Features:
Product usage analytics — allows you to track and measure user adoption and engagement during onboarding
Customization — robust and customizable onboarding based on three core features: WalkThrus, SmartTips, and ShoutOuts
Launchers — buttons that launch other WalkMe features or experiences
Surveys — pop-up surveys to collect user feedback or customer feedback
ActionBot — you can create an automated robo-chat to help users resolve issues and answer questions
User segmentation — create user experiences tailored to your product or software tools and your company's persona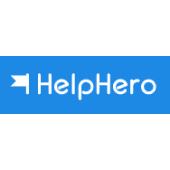 Pricing: Starts at $55 per month
G2 Review Rating: 4.9
Capterra Review Rating: unavailable
HelpHero enables businesses to build interactive, easy-to-follow product tours and walkthroughs without the need for any coding, extensive design experience, or a large budget. It's a quality product tour creation tool for those on a smaller budget.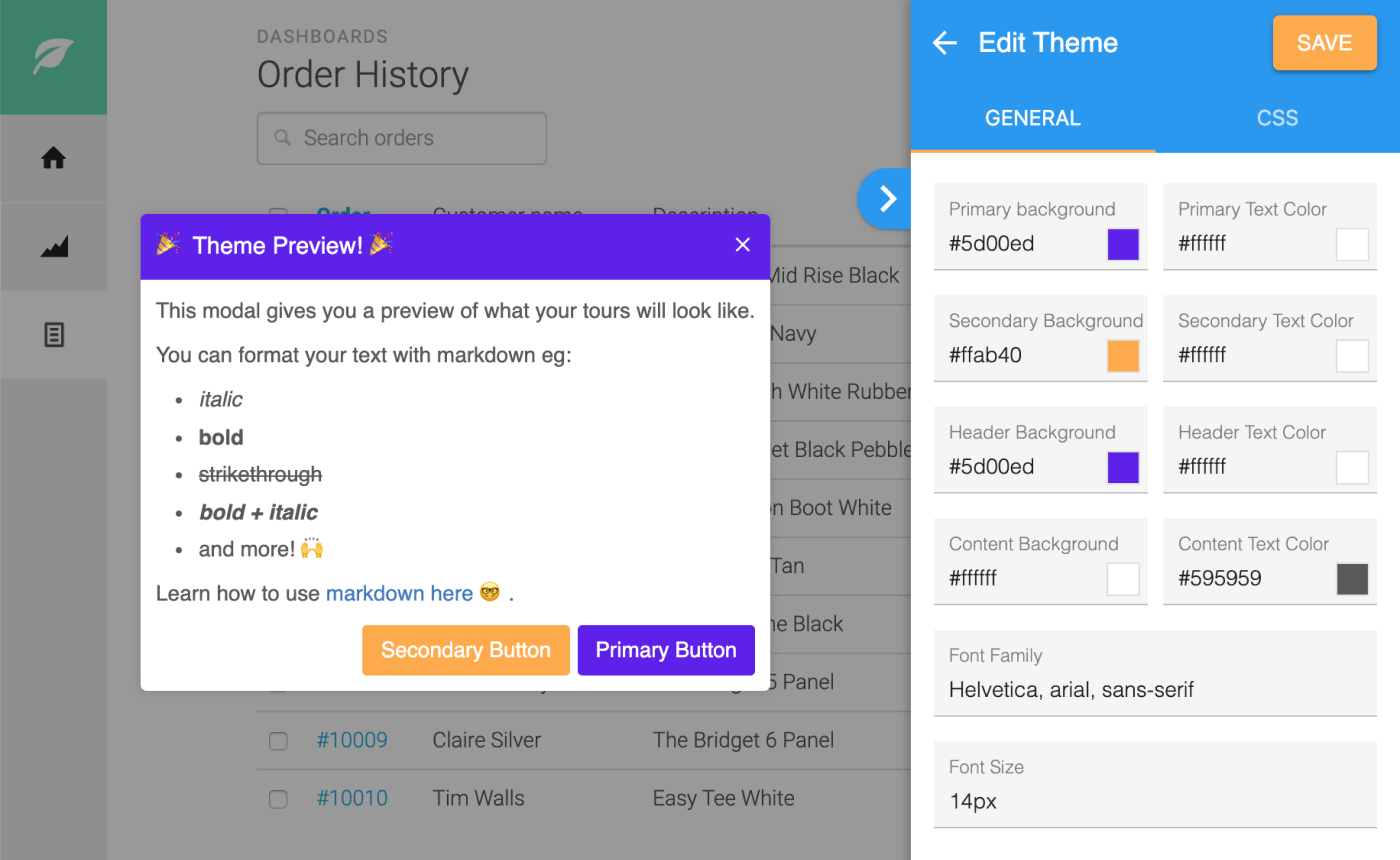 Top Features:
Browser support — supports a wide range of desktop, tablet, and mobile browsers and versions, including Chrome, Firefox, Safari, and Edge
Advanced targeting and personalization — HelpHero funnels let you configure your tours to target specific users
Hotspots — can be used for tooltips, feature announcements, or prompts to provide on-demand contextual hints
In-depth analytics — you can measure results in real-time and track completion rates for each step in your tours
Compatibility — compatible with HTML based apps
Customization — you can customize every aspect of your tours, including the option to change the text, colors, and layout to suit your product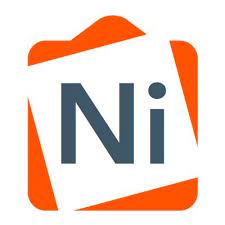 Pricing: $99 to $399 per month
G2 Review Rating: unavailable
Capterra Review Rating: 4.9
Nickelled is an easy-to-use, code-free product tour software that allows users to create guided tours that are interactive, self-paced, and completely immersive.
Top Features:
Analytics — in-depth analytics and data visualization for showing product tour performance
Compatibility — compatible across web, mobile, tablet, and social media
Integrations — integrates with third-party party apps, software, and support channels, including email, live chat, and FAQs
Customization — product tours can be customized to match your branding
Multi-language support — localization for different languages available
User segmentation — built into coding and allows you to target different user types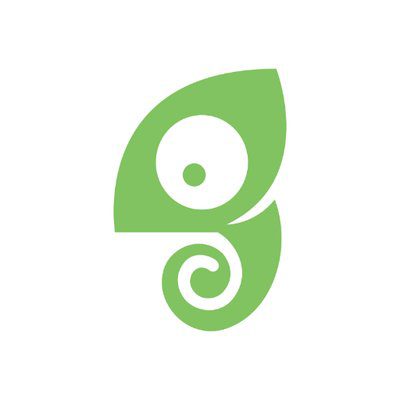 Pricing: $279 to $6,000 per month
G2 Review Rating: 4.4
Capterra Review Rating: 4.2
Chameleon is a digital adoption platform for creating customizable product tours and surveys. It has very low code requirements and can be set up on any website or app using a JavaScript Snippet or Chrome extension.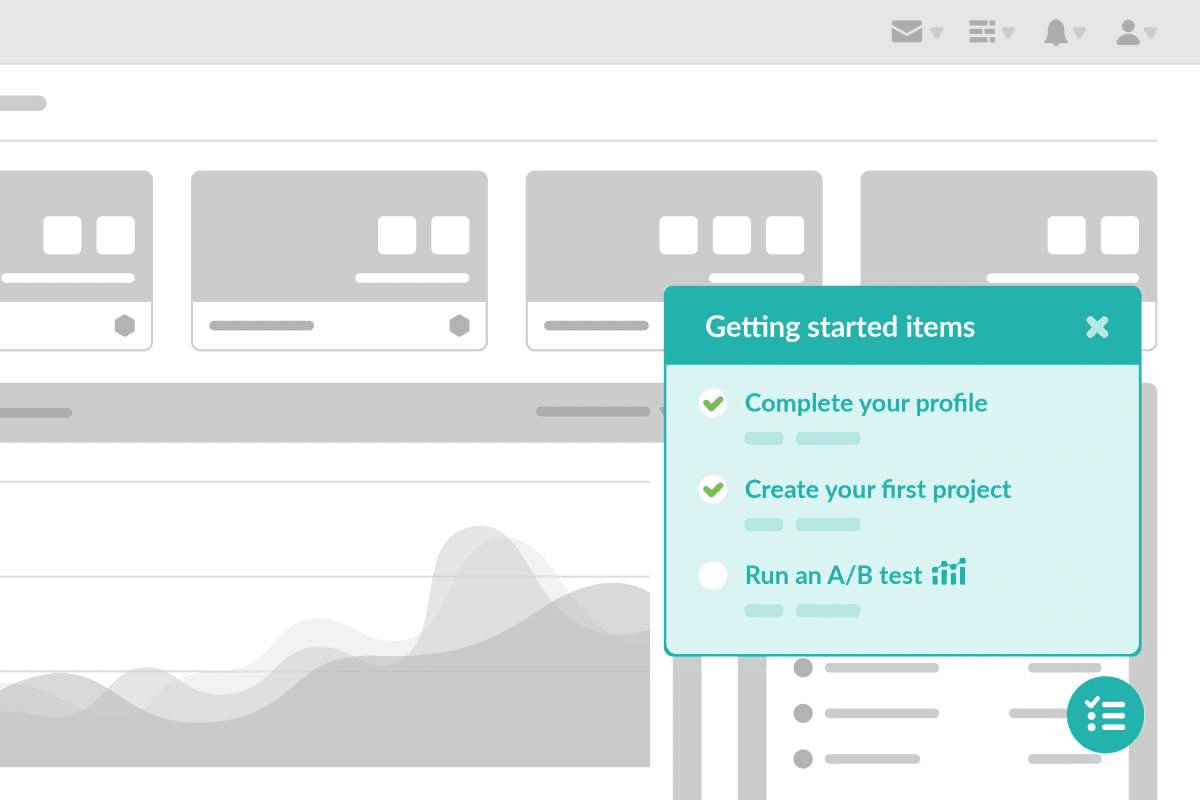 Top Features:
Bespoke coding — coding can be custom created for your UI elements
Microsurveys — build contextual and targeted in-product surveys into your app
Advanced user segmentation and targeting — get real-time insights, on-page triggers, and target users based on role, action taken, survey response, etc.
Wide range of UX elements — including tooltips, hotspots, and beacons, which provide an interactive experience
Launchers — highly customizable in-product widgets you can use to create checklists
Customization — you can configure templates, use your own fonts, and make adjustments with custom CSS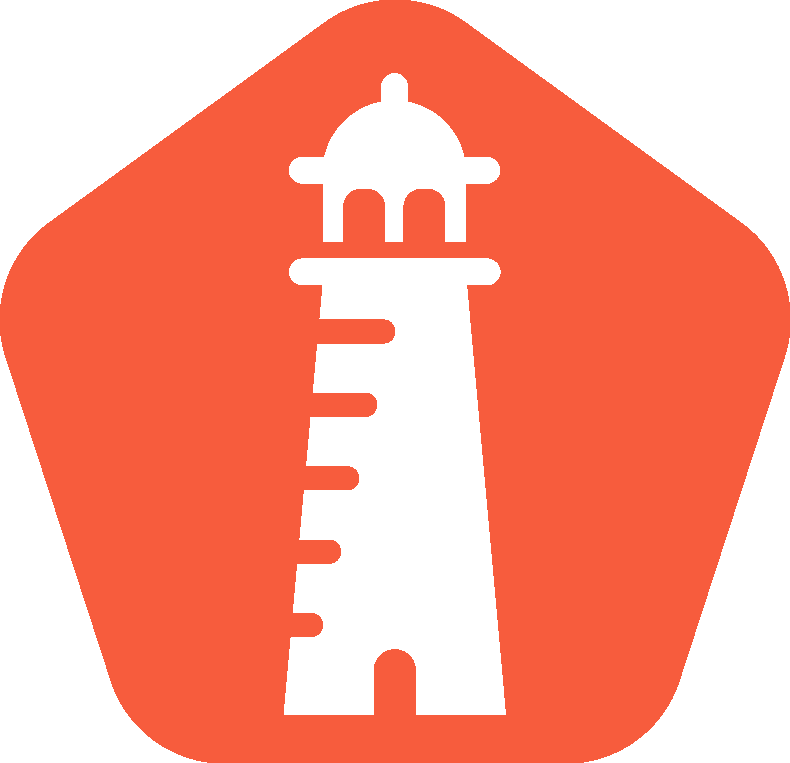 Pricing: $82 to $500+ per month
G2 Review Rating: 4.6
Capterra Review Rating: 4.7
UserGuiding is a code-free digital adoption platform that allows businesses to create walkthroughs and product tours with no coding knowledge.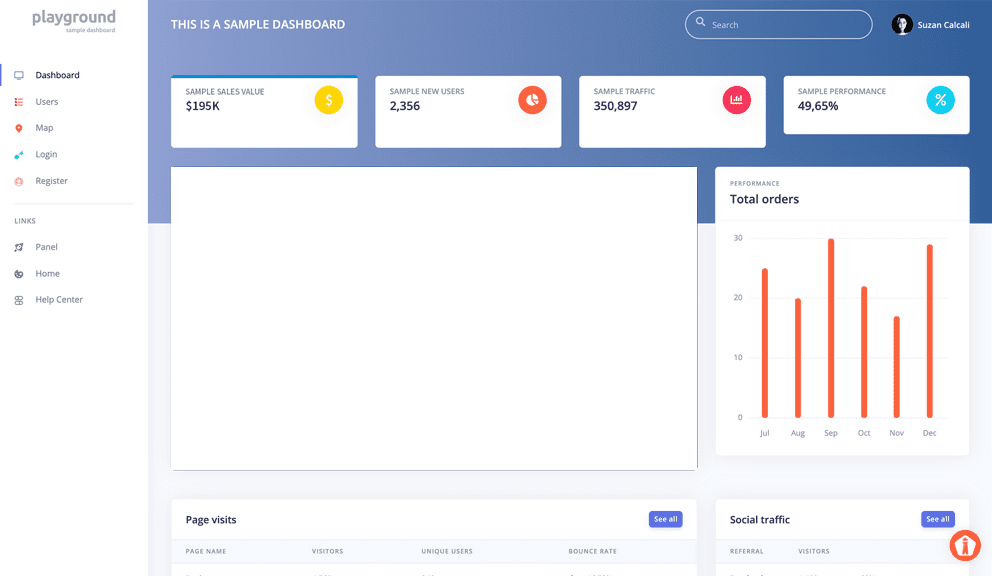 Top Features:
Segmentation — personalize the experience of your users by grouping them according to their requirements
NPS surveys — allows you to capture important user insights and measure satisfaction
Onboarding checklist — lets you guide your customers step by step and turn them into power users
Customization — you can customize designs to create a native experience within your current interface
Hotspots — create static info-boxes to give users quick tips about an element within your product
Interactive help center — for self-service customer support and giving users instant answers through interactive user manuals
Goal tracking — you can set goals for your users and help them track their own progress with checklists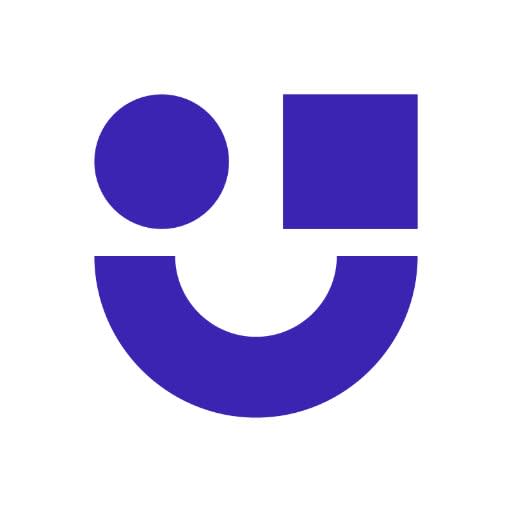 Pricing: Custom quotes
G2 Review Rating: 4.8
Capterra Review Rating: 4.6
Userlane is a simple-to-use, zero-code digital adoption platform that allows you to create in-app, interactive content for both user and employee onboarding.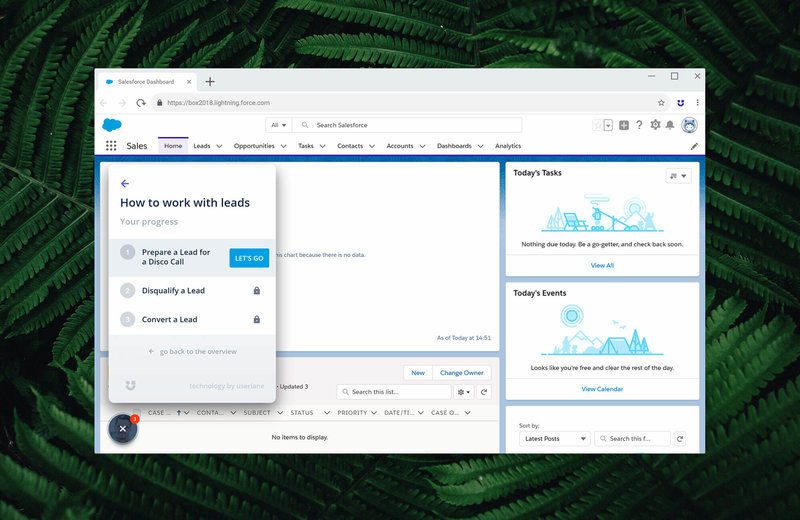 Top Features:
Analytics — allows you to track user engagement and discover points of confusion
Segmentation — pages or audiences can be segmented to provide individual experiences
Direct in-app communication — easily send messages to users to share important information or increase engagement
Integrations — compatible across browsers and has integrations with platforms like Zendesk and Intercom
Multilingual layers — allows you to include layers of different languages so users can pick the language they're most familiar with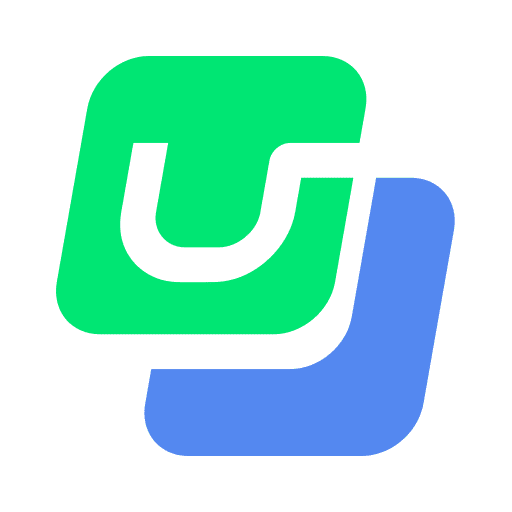 Pricing: $200 to $600+ per month
G2 Review Rating: 4.8
Capterra Review Rating: 4.9
Userflow is a fast, user-friendly, and code-free product tour and survey builder. They consider themselves to be "the fastest flow builder on the market."
Top Features:
Customization — Userflow can be customized to make flows and checklists look as if they're a part of your app
Strong UX — Kanban builder with advanced element selection and triggers
Integrations — advanced integrations, including Hubspot, Zapier, Mixpanel, Amplitude, etc.
Smart segmentation and personalization — using custom user attributes, you can tailor users' onboarding experience to their needs and roles
Analytics — track when users see flows and how they progress through them
Surveys and NPS — build in-app surveys with contextual questions, measure customer satisfaction, and collect user feedback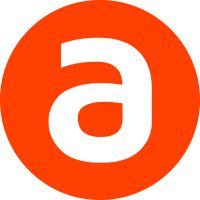 Pricing: Custom quotes
G2 Review Rating: 4.8
Capterra Review Rating: 5.0
Apty is a digital platform that offers user onboarding and support for some of the most popular (and complex) platforms, including Salesforce, Oracle CX Cloud, and SharePoint.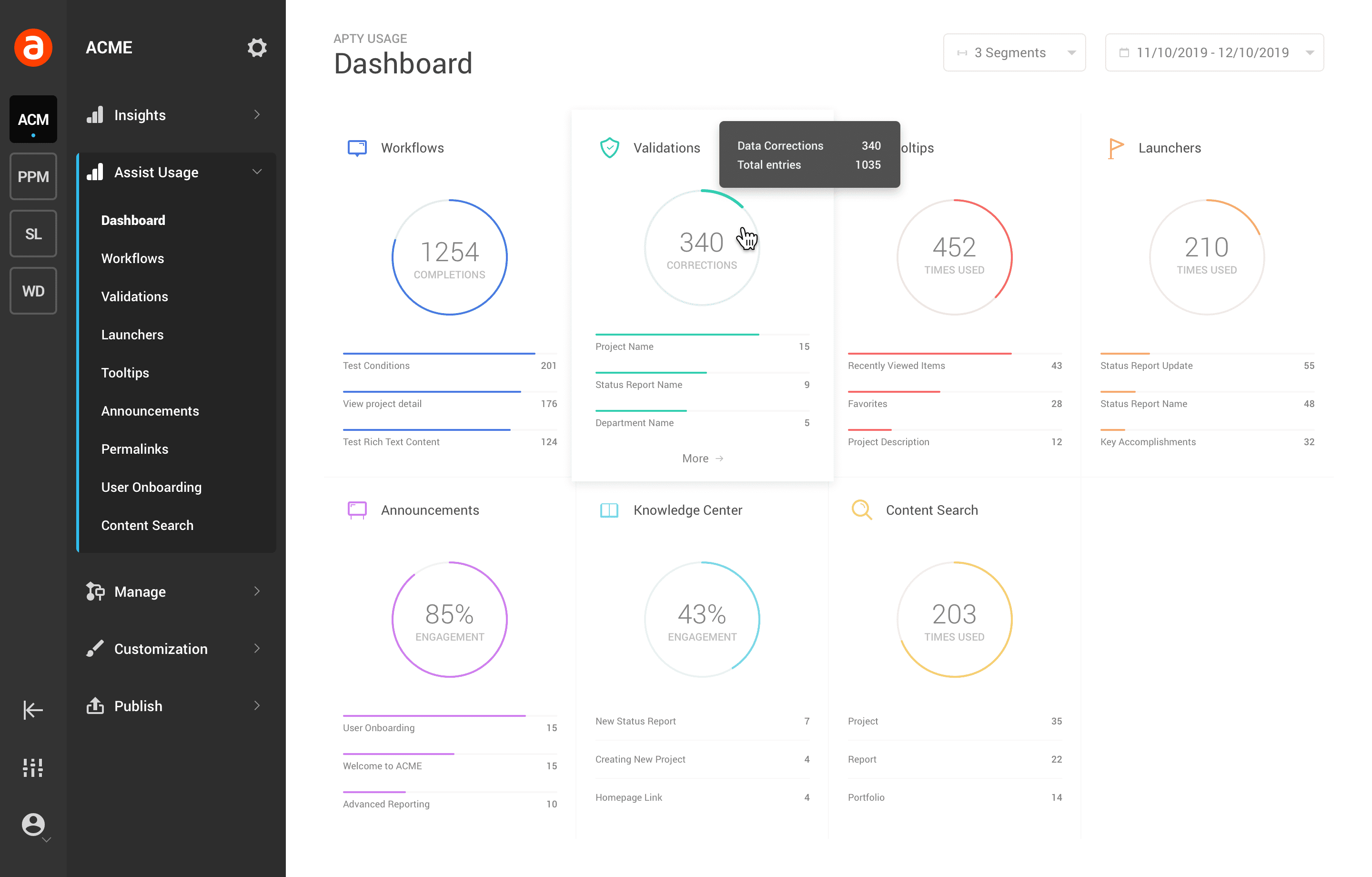 Top Features:
Targeting — you can customize the onboarding flow for each user type by tracking and analyzing user behavior to identify where users are getting stuck and dropping off
Analytics — ability to set up tracking to follow user interaction with your application and analyze product usage data to measure your product success
Integrations — you can export interactive walkthroughs into multiple formats, including video, webpages, PowerPoint, and PDFs
Language to localization — ability to add translations to various languages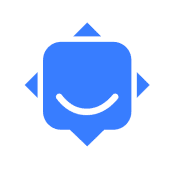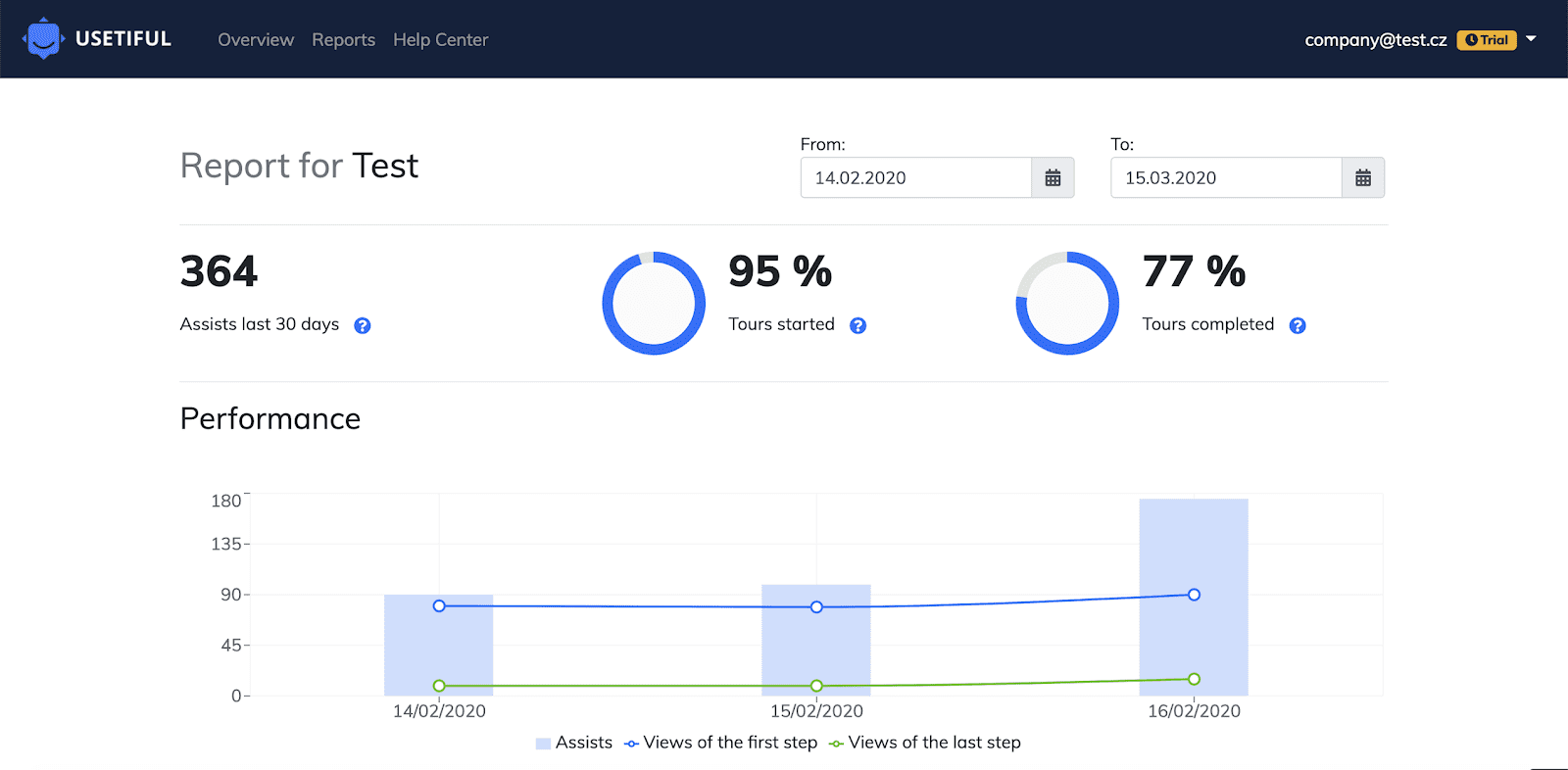 Top Features:
Zero-knowledge design — allows you to personalize the content of your product tours and smart tips easily and securely
Integrations — easily connect your existing tools or custom-built apps to the Usetiful product tours or Assistant
Feedback collection — gather feedback from your customers using built-in surveys or integrated tools
Customization — Usetiful can be fully white labeled to mimic the layout of your app
Analytics — lets you measure the user engagement of your flows and campaigns
Which Product Tour Software Should You Choose?
As you can see from our guide, there are plenty of excellent product tour software options on the market. Before making your final decision, carefully assess their main features and compare their pros and cons against your business needs and budget.
Different platforms are designed for different use cases – but the leading SaaS products, B2C apps, enterprise services, and web apps choose Whatfix to create contextual, in-app guided experiences for their end-users.
With Whatfix, product and customer success teams can create and analyze new user onboarding and product tours and drive continuous engagement and learning with in-app guidance.
Whatfix guides new users through your application and its core features with its product tour capabilities, including step-by-step Flows and Task Lists.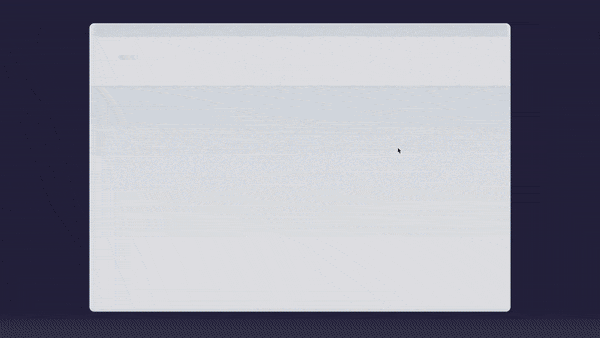 Use Smart Tips to provide additional information or nudge users. With Pop-Ups, alert users of company news, new features, product updates, and more. Beacons draw attention of your end-users with pulsing in-app elements. Field validations ensure your end-users enter data in the correct format and improve field form completion rates.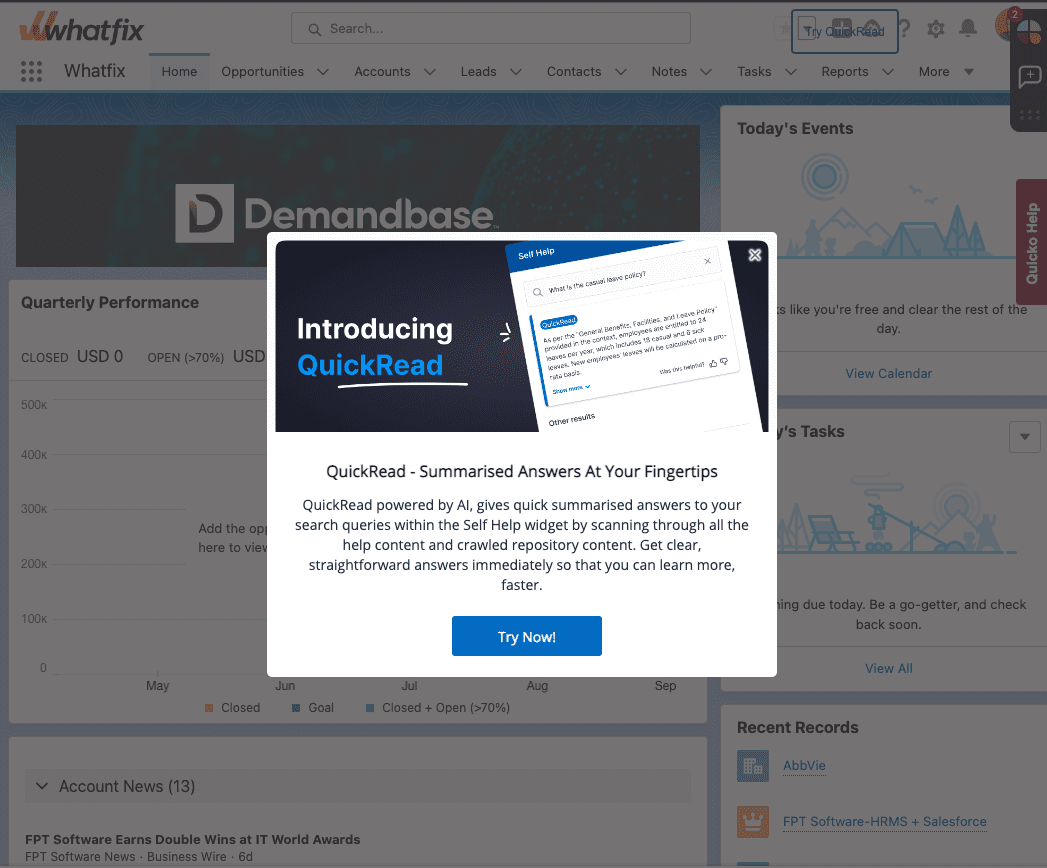 Self Help provides end-users with an on-demand resource and help center with self-help support at the moment of need – inside your application. Self Help auto-crawls your FAQs, knowledge base, onboarding and training documents, help desk, support resources, and more – aggregating it into one searchable wiki that provides contextual support to your end-users, when and where they need it.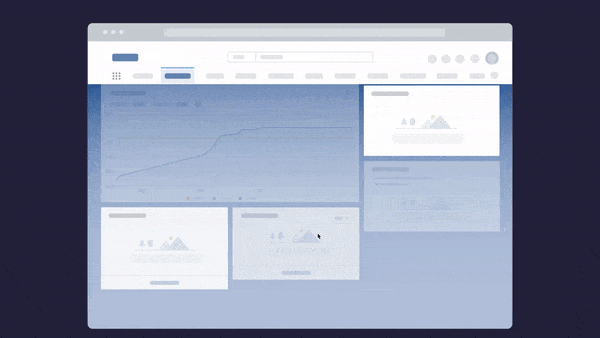 Analyze your in-app experiences to optimize your user journeys and improve end-user adoption with Enterprise Insights and User Actions. Map your user paths, build contextual user cohorts, identify areas of user friction, and track any custom user event with Whatfix's behavioral analytics. Use in-app Surveys to gather customer feedback and sentiment data.
Create contextual user onboarding flows, drive adoption of new features, and make in-app announcements with Whatfix
Whatfix is a no-code digital adoption platform that enables product managers to create contextual in-app guidance, product-led user onboarding, and self-help user support – all without engineering dependencies. With Whatfix, create branded product tours, user onboarding checklists, interactive walkthroughs, pop-ups, smart tips, and more – all enabling customers and users with contextual guidance at the moment need. With Whatfix, analyze, build, and deliver better user experiences.
Subscribe to get new content delivered directly to your inbox.