Exploring Spekit Alternatives & Competitors?
In our comparison guide, we break down the best alternatives and competitors to Spekit's digital adoption platform. You'll also see why learning enterprises consistently choose Whatfix over Spekit, and why Whatfix has been named a Leader in G2's Digital Adoption Platform 4 years running.
As you implement a new enterprise software application or undergo a large organizational transformation, your adoption and implementation strategies play a critical role in the success of the projects. 
You'll find yourself looking at a digital adoption platform (DAP) to onboard your employees with these new processes and technology changes. Digital adoption platforms solve the problems of low software adoption, helping organizations empower their employees with better application training and support.
DAPs specifically provide organizations with a no-code solution to create in-app content such as guided walkthroughs, step-by-step tutorials, tasklist, smart tips, and more – all laying directly on top of the digital apps and processes employees use on a daily basis.
But not all DAPs are created equally. One common DAP that might make your shortlist is Spekit. How does Spekit stack up against the best digital adoption platforms? We answer this question – and others – in our Spekit comparison guide.
What are the best alternatives to Spekit in 2022?
Whatfix

Pendo

Guru

Apty

WalkMe
Spekit is a digital adoption platform that was originally designed to integrate with Salesforce. It solved the problem of low Salesforce adoption, provided a better way to train and onboard new sales hires, and close more deals by providing employee support and sales documentation, in the moment of need.
Spekit platform has since expanded to help organizations with onboarding, training, change management, remote team management, knowledge sharing, sales enablement, and overall digital adoption. 
Spekit Basic:

$10/user per month

Spekit Premium:

$15/user per month
The main difference between tiers is that the premium pricing tier includes more advanced analytics and engagement features, as well as premium support and a dedicated customer success manager.
Here is the annual cost of Spekit by various team sizes:
| | | | | |
| --- | --- | --- | --- | --- |
|   | 25 employees | 50 employees | 100 employees | 500 employees |
| Spekit Basic | $3,000/year | $6,000/year | $12,000/year | $60,000/year |
| Spekit Premium | $4,500/year | $9,000/year | $18,000/year | $90,000/year |
For large teams, or organizations planning to scale, Spekit comes with a hefty price tag. Not to mention its limited support options for its basic pricing tier.
But even if you're willing to spend that kind of money on a DAP, you may want to shop around for alternatives to Spekit to see what kinds of features the alternatives are providing.
4 Reasons to Consider a Spekit Competitor
During your DAP research process, you'll come up with a list of requirements needed for your digital adoption platform. However, here are four main reasons that you may want to consider a Spekit alternative:
1. It was built specifically for Salesforce
Spekit is one of many DAPs in the market, and to differentiate itself from the competition, it originally was designed with only Salesforce users in mind. You can see this for yourself by visiting the Spekit website, as almost all of its visuals are based around the Salesforce suite of products.
While it's now possible to use Spekit across various other applications, the platform was customized and built with SFDC in mind. If you're looking to drive employee adoption of non-Salesforce applications, there are many other DAPs that are more aligned with your needs.
2. It lacks content customization capabilities
Another major limitation of Spekit is that its in-app content creation tools are extremely limited. Organizations that use Spekit are able to create in-app content but are not able to customize the way this in-app guidance looks.
This means disconnected branding from the rest of the organization's brand, causing friction in the overall employee experience. Many Spekit users highlight this in their reviews of the platform, and it can cause some users to feel distracted when using it on certain applications.
3. It has limited support features
As mentioned earlier, the entry-level pricing tiers of Spekit lack advanced support. In able to have higher levels of customer support, as well as a dedicated account manager, organizations are forced into a premium pricing bracket.
4. Spekit is expensive for larger teams
Spekit is a fantastic solution for smaller teams. However, for enterprise sales teams, or organizations expecting to rapidly expand, Spekit is an expensive option. Lacking a customizable solution for enterprises and being priced on a "per user, per month" tier, its contract cost quickly because of out-of-control.
5 Best Alternatives to Spekit in 2022
Now let's break down the five best DAP alternatives to Spekit. In our overview, we'll consider user reviews, feature sets, the target market for each product, price, and more.
G2 Review Rating:

4.7 out of 5 stars, across 194 reviews 

Price:

N/A – contact for a custom quote
Whatfix is a digital adoption platform alternative to Spekit that has been named a Leader in G2's Digital Adoption Platform category for 4 straight years. Unlike Spekit, Whatfix provides solutions for organizations to drive adoption and create in-app guidance for not only employees but for customers and users as well.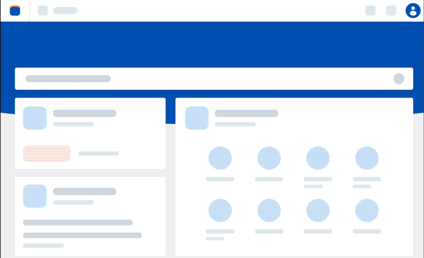 For employees, L&D teams leverage Whatfix to create more effective training and onboarding and provide on-demand performance support. Whatfix is a great internal solution for organizations to drive change management and digital transformation efforts.
For external use cases, Whatfix helps customers thrive by creating better customer onboarding experiences and self-help support tools.
For product teams that have user-based problems, Whatfix empowers product managers to create better UX experiences such as product tours, in-app notifications, new feature release campaigns, and understand user behavior with advanced event tracking analytics – all without the need for developer and engineering support.
Key features that differentiate Whatfix from Spekit:
Integration with all major SaaS applications

Customizable content creation tools

Embedded, searchable self-help knowledge base

Auto-translation and content repurposing

Advanced product analytics with no-code, explicit event tracking
Now let's look to G2.com to see what real users have said about each Spekit and Walkme in a head-to-head comparison:
Behavior Responsive Messaging
Here are a few additional reasons to choose Whatfix as your DAP:
Easy installation: While WalkMe installation requires some technical knowledge, starting with Whatfix is as simple as adding a browser extension.
Automated content creation: When you create walk-throughs, Whatfix automatically generates the information in multiple content formats, including slideshows and videos.
SCORM Compliance: Whatfix's SCORM-compliant packages enable you to easily upload walk-throughs to your learning management system (LMS) to create interactive courses.
Contextualized guidance: Whatfix offers relevant walk-throughs and self-help articles, depending on the person's role and their location within the application.
G2 Review Rating:

4.5 out of 5 stars, across 589 reviews

Price:

Not available, but public reviews say lower-tier prices start at around $12,000~ a year.
Pendo is another digital adoption platform competitor to Spekit. While Spekit's core use case is for organizations to drive software adoption across its employees, Pendo's core use case is for companies looking to solve its external, user adoption challenges.
Pendo empowers product managers to create product tours, onboarding experiences, and other in-app messages and guidance to help users reach their "aha!" moment and drive product adoption to reduce customer churn. Pendo also offers powerful implicit event tracking analytic features, allowing companies to capture and learn from their users' behavior.
G2 Review Rating: 4.6 out of 5 stars, across 1,290 reviews
Price: Starter tier is $5/user per month, Builder tier is $10/user per month, Expert tier is $20/user per month
Guru is the only Spekit alternative that isn't a digital adoption platform on this list. Guru is an internal wiki platform for companies, allowing employees and leaders to document key processes and workflows into one centralized hub.
Guru integrates with most software platforms that allow employees to find the right information and documentation in the moment of need. It eliminates the messiness of not being able to find process documentation, helps highlight important information, streamlines internal communication, and fosters a knowledge-sharing culture.
G2 Review Rating: 4.8 out of 5 stars, across 107 reviews
Price: N/A – contact for a custom quote
Like Spekit, Whatfix, and Pendo, Apty is a digital adoption platform. Its one of the newest players in the DAP market, and primarily is marketed towards enterprise companies who need to create better in-app experiences for their employees to be more productive.
With Apty, L&D teams and sales leaders are empowered to create in-app guidance content that assists their sales reps through various workflows, with the goal of closing deals faster. It also helps align business goals to deliver more productive workflows and adhere to various industry compliance requirements.
G2 Review Rating: 4.5 out of 5 stars, across 123 reviews
Price: N/A – contact for a custom quote
Like others on this list, WalkMe is a digital adoption platform and one of the biggest competitors to Spekit. WalkMe provides sales leaders with the tools to create in-app guidance and support to better use sales software, as well as improve knowledge sharing across key sales strategies that are working and various how-to documents and tutorials.
WalkMe targets enterprise companies, but reviews state that its one of the most difficult DAPs to set up, with a steep learning curve and complex interface.
Why Whatfix Is the Best Spekit Alternative
You can use any of the above-mentioned Spekit alternatives to create in-app guidance for Salesforce training, as well as other digital adoption support for other employee applications.
However, overall, Whatfix stands out from the rest because of its ease of use, variety of features, versatility, and customizability. Whatfix disrupts the way end-users consume content, thereby maximizing your ROI and employee productivity.s
reduction in training train
reduction in support requests
reduction in time to launch
Don't see your answer? Send a message to our live chat, we'd be happy to help!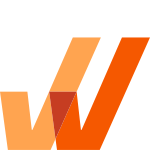 Request a demo to see how Whatfix empowers organizations to scale enterprise-wide changes, improve user productivity, and drive user adoption fast.