The millennial generation is likely the most studied generation to date. And why shouldn't it be? After all, this is the first generation that grew up with the internet and mobile technology at its discretion.
The previous generations had to ask people around for information; but for millennials, the information has always been a 'Google search' away. The smartphone explosion, more accessible internet, and the advent of social media, further made everything available within the reach of a fingertip, transforming millennials into a convenience generation.
All these traits have also affected millennial customers' buying patterns. They shop conveniently in the comfort of their room and also expect companies to provide convenient and prompt customer service. They will not ever shy away from publicly criticizing a company that failed to deliver the expected customer experience. We have all seen an angry customer venting out his feelings about a company through a tweet/facebook post.
Don't fly @BritishAirways. Their customer service is horrendous.

— º¿º (@HVSVN) September 2, 2013

So now, when your customer needs are changing, you'll have to bring your customer service in line with it. But how do you do that? For this, you will first need to backtrack and understand the millennial mindset and then augment your customer service accordingly.
Here, in this article, we have talked about eight ways through which you can make your customer service ready to serve millennials. 
But, Why Care About Millennial Customers' Loyalty?
Millennials have already surpassed any other generation as U.S's largest living generation. Which means that currently and for the next few years, most of your customers are likely to be millennials.
Further, a research by Bain & Company shows that increasing customer retention rates by 5% increases profits by 25-95%. So, to increase your profits, you need to adopt the right strategies to ensure customer retention. But again, if your largest customer segment comprises of millennial customers, you need customer support strategies specifically designed for millennials.
How to Win Millennial Customers' Loyalty?
1. Make Way for Proactive Customer Support on Your Website
 As per a report by Forrester Research, "Over 70% customers prefer to use a company's website to get answers to their questions instead of contacting companies for support."
And when it comes to millennials specifically, "84% of millennial customers have used a self-service portal for customer service."  This implies that millennial customers do have a propensity towards solving support issues by themselves, without relying on others for help.
But, even though there's a surge in demand for self-service support, not enough innovation has been done in the way it is provided. In the name of self-service support, we mostly get to see lengthy knowledge bases and support forums. And then, we have to find the relevant help content among a huge lot of information. But, when you want to win the loyalty of a generation that received everything served on a silver platter, you should ensure that your customer service is also able to serve them similarly.
One way of innovating self-service support and making it more customer centric is with the use of interactive walkthroughs. These walkthroughs handhold the user by highlighting particular elements of a web page and prompting him/her to take an action. When users face any support queries, an interactive walkthrough demonstrates to them the exact set of actions that they need to take to resolve the query on their own.
With Whatfix, you can provide live contextual help through an interactive walkthrough for all the tasks that your users need to complete on your website/web-app and compile them within a self-help widget. It doesn't take longer than 3-5 minutes to create a walkthrough using Whatfix. The gif below shows how an interactive walkthrough provides self-service support on ServiceNow.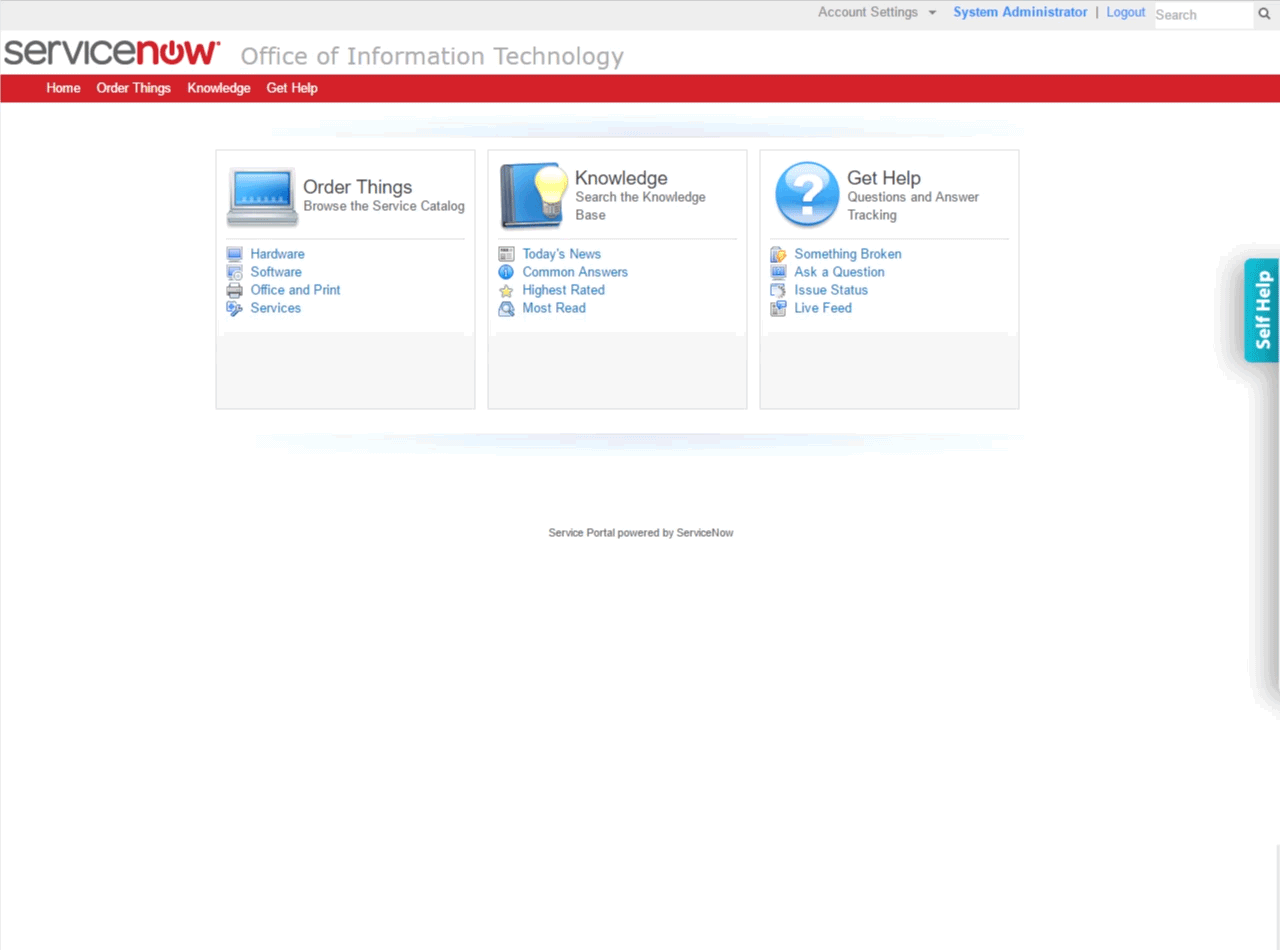 2. Have an Integrated View of Customer Across All Channels
You must be providing multi-channel customer support, but do not ask your customers to narrate or type their details while seeking support across any of your channels. Isn't it irritating for you as well, to mention your name, email id, and the unsolved support request that you raised two days back?
To relieve your customers from this irritation, you should have a unique identity for each of your customers. The identity should capture all available customer details and his or her previous interactions with the company.
So the next time a customer interacts with your company, he or she will not have to provide any other details apart from the identifier. This will not only delight the customer which quick resolution of his or her queries but will also help your support agents resolve more queries in the same time frame.
3. Make Chat Support Experience >>> Phone Support Experience
Self-service support is effective and utilitarian but it cannot be used to solve support queries involving complex issues. For such issues, chat/phone support is needed.
Millennial customers find chat support more convenient than making a support call. Chat support provides the ability to multitask while waiting for a reply from the other end. Also, one does not need to go through an inconvenient IVR, before getting connected to the right person.
Artificial intelligence based chatbots and their integration with Facebook Messenger since 2016, further increased the popularity of chat support among millennial customers. Developing a chatbot from scratch can be costly but it's fairly easy to create an AI bot on messenger.
Your aim should be to make chat support as a reliable and instantaneous channel for query resolution. Create chat logs and dig into the logs data to have an insight on the following points:
Which agent is able to close the most support tickets on a positive note and what can other support agents learn from him/her.

For which topics do your customers use chat support the most
Use the obtained results to improve the overall performance of chat support.
Millennial customers would any day prefer chat over a support call, for the obvious reasons stated above. But, in case of extremely urgent issues, they will have to reach out to you on phone.
You need to understand that when a customer is making you an urgent call, all he wants is a quick fix to his/her concern. He/she would not care about listening to formalities like "Hope you are doing great", "We value your feedback". So, simply come to the point directly without wasting any time and get your customers' issue resolved as soon as possible.
As per Forrester report, Over 65% of customers say that valuing their time is the most important thing a company can do to provide good online service.
4. Leverage the Power of Social Media to Improve Customer Service
Users generally reach out to a company on social media only when they have already exhausted all other support channels and still could not get their issue resolved. That's why, by the time they reach social media for support, they are already frustrated with the company and choose to vent out their anger publicly.
Due to a huge popularity of social media among your millennial customers, you can easily make it the first go-to option for support. By doing this, you make certain that by the time customers reach out to you on social media, they aren't already frustrated with your services.
One method could be to auto follow all your customers on social media and ask them to send you a direct message for their support queries. The queries can then be handed over to the support team for their quick resolution.
This will save your social media pages from bearing all frustration and negativity in front of the public along with making social media as one of the powerful customer support tools.
5. Quickly Respond to Email Support Requests Using a Simple Segregation Funnel
Try sending an email for support to any e-commerce website. You will surely get an automated reply within few seconds. And often, the mail will ask you for a time frame of 24 hours for query resolution. No matter how redundant the query is.
To quickly resolve redundant queries received through email, you should use a segregation funnel to filter out frequently asked support queries from the complex ones. Once this is done, you can easily create a workflow to resolve the redundant queries instantly and reply to the customer, without making the customers wait.
6. Millennials Want to Express Their Views About the Product, Do Not Stop Them
Millennial customers are highly dependent on User Generated Content (UGC) before making buying decisions. As per a survey,  84% of millennials report that UGC on a company's website has at least some influence on what they buy.
And, because Millennial customers value UGC, they also want to express their opinions openly about the product online. In fact, 64% of millennial customers say companies should offer more ways to share their opinions online.
In the previous section, we talked about replacing old school self-service support methods such as support forums with an interactive walkthrough. Then why are we emphasizing again on the need for a support forum? Because you don't need a support forum to provide self-service support but you need one to let your customers express their opinions openly, it will be more of a discussion forum than a forum for support. If users don't find a place for discussion on your website, they might adhere to social media for the same. Social media as a channel can either build or break your company's reputation. But, if customers use to it express negative reviews, then you know where's your company reputation heading to.
Also, discussion forums help you co-create your product with your users. When multiple users face difficulty with a feature and complain about it in the forum; you will understand where exactly your product failed and what changes you need to make to it.
7.  Use Virtual-Reality to serve the tech savvy generation
 Facebook's Oculus Rift and Microsoft's HoloLens are already leading the way in Virtual Reality (VR) technologies. Very soon you will be able to leverage the power of VR to serve your customers better.
Consider the difficulties encountered when a customer needs help with a technical issue. He/she needs to describe the entire issue over phone/chat/email and the support agents provide a solution based on the customer's description of the problem. The support agent then narrates the solution to the customer. But, it's difficult for him to determine if the customer is correctly following the instructions. A VR interaction would solve this problem. With the help of a VR headset, the support agent would be able to see what the customer is doing and can instruct him accordingly. With both the customer and the support agent having a visual description of what is going on at the other end, the time-to-resolution of the query will also fall. 
Companies like PNB Metlife are revolutionizing customer service with the help of virtual reality. Any customer visiting a VR enabled PNB MetLife branch will be transported to a virtual environment(after wearing a VR headset) where he/she can talk to the virtual avatar and interact with various elements in the room. A screen in front of the customer shows them the various policy related services offered by the virtual avatar.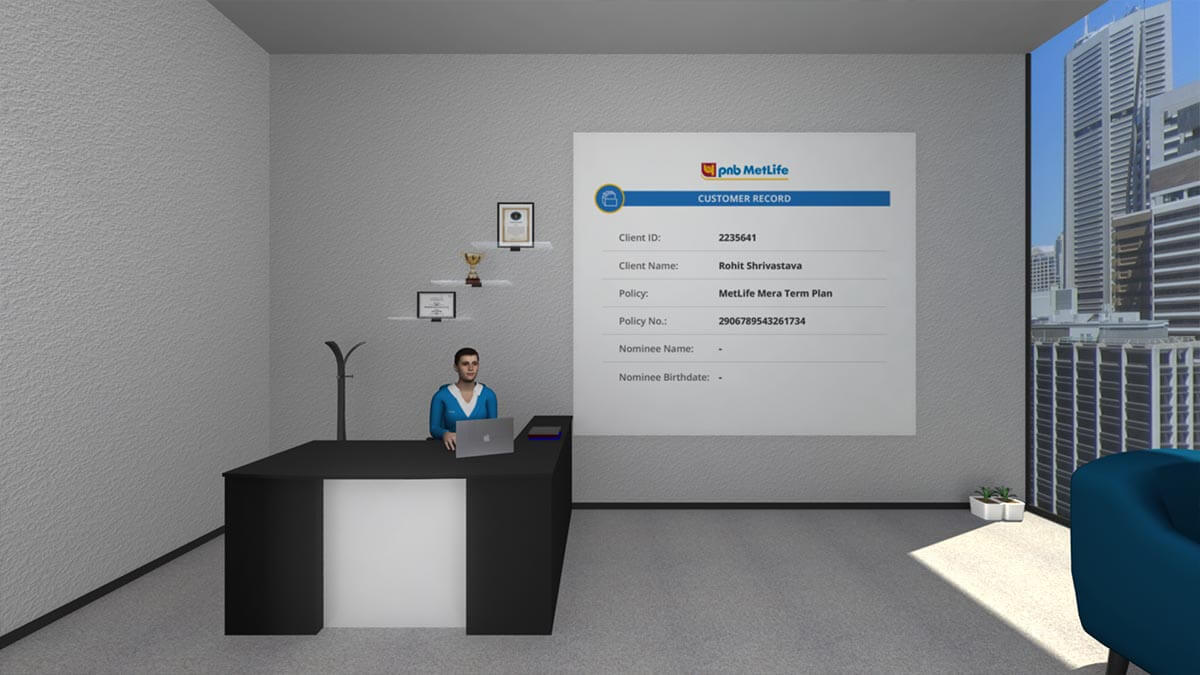 Image credits – Scroll
8. IoT is here, are you ready to use its power?
As reported by Forbes, by 2020, the number of Internet-connected things (IoT) will reach or even exceed 50 billion. With everything just a remote control away, the customer expectations will rise further. But along with it, companies will also have an added advantage – THE DATA.
All the connected devices your customers have are constantly gathering their data. This data can be used to gain insights into what your customers want and how they use your product. Based on the usage pattern, you will be able to offer proactive customer support more accurately even before customers have to worry about it.
On the manufacturing side, companies will be able to understand the product usage and improve their future models accordingly. Going ahead, the manufacturers will also be able to detect (using sensors) when a part of a product is about to fail and send a replacement part even before the system fails. 
Brace Yourself, Millennials are Finally Here
According to Forbes, attracting new customers will cost your company 5 times more than keeping an existing customer.  This probably is the best time for you to invest in revamping your customer service strategies for millennial customers. Because there's no one-size-fits all policy in customer service. If your customer base is changing, you customer service strategies also need to change in order to serve them better.
Customer support experience constitutes a large part of the customer's entire experience with the company. Your product might not be the best but a 'wow' customer service experience surely has the potential to compensate for it. But, if you have a great product but your customer service isn't good enough to retain customers; things can turn out to be difficult for you in the long run. Creating a 'wow' customer service experience is a must if you want to retain customers, especially the millennial customers.