User Onboarding is like learning to ride a bicycle. And User Onboarding tools are those parts of the bicycle, that keep it intact and helps you ride it smoothly!
Wondering why I started this article with such an analogy?
Well then, I'd recommend you to read my article on User Onboarding. It's an in-depth article that speaks about how you must understand your product, audience and the active market before devising your User Onboarding process. (And it's got a brilliant infographic that you'd like as well.)
And this article is an extension to the former, where I'll show you 30 best tools for performing each of the User Onboarding processes effortlessly.
30 User Onboarding Tools To Make Your Product Experience Exceptional!
User Experience is not something you can figure out just with common sense. As a matter of fact, UX is based on 200 years of scientific knowledge, 30 years of industry best practices and specifically applied research.
Even the User Onboarding tools that I have listed in this article were made to articulate certain specific values. For ease of understanding, I've categorised each of the tools, based on where it fits in and explained how it will fit within the roster of your user onboarding tools.
Auth0
LoginRadius
Whatfix
Hopscotch
Intro.js
Intercom
Campaign Monitor
Vero
MailChimp
Drip.co
LiveChat
Olark
PushCrew
Moengage
Wistia
iShowU
GoTo Meeting
Skype
Zendesk
Help Scout
Groove
Freshdesk
Atlassian Confluence
Survey Monkey
Zoho survey
Typeform
Kissmetrics
Mixpanel
Totango
Gainsight
Let's begin with the most important category!
Impression & Acquisition
94% of the first impression of web apps are design related – InvisionApp
So, evidently creating a web experience that highly relies on the way your user perceives your product is crucial. Let's see the tools that can help to create the best first impression.
Onboarding via Social Login
The use of social logins can make the registration/subscription process quick and easy. And that is the reason why most of the new age website are warming up to such tools.
1. Auth0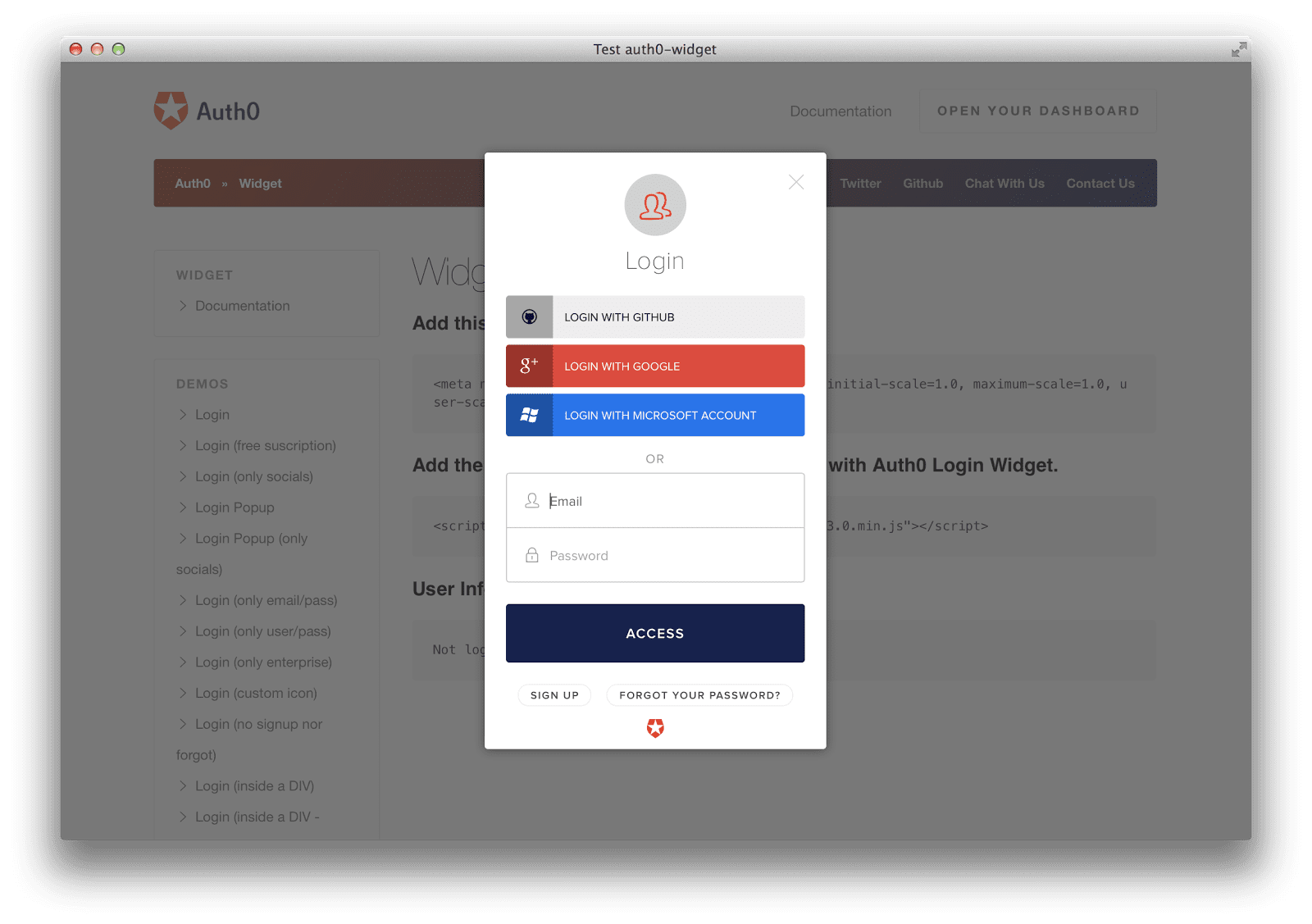 Auth0 is an enterprise-grade platform that is known for its capability to reduce friction in the login experience by providing authentication and authorization as a service. With it, you will be able to quickly setup the complete sign-up process, with a minimal sign-up process, saving hours of toil in manually coding it. Auth0 is available for multiple development stacks and can be set over multi-devices.
How will it fit in with your user onboarding tools:
Auth0 can streamline the signup of your users so that they can quickly access your product.
2. LoginRadius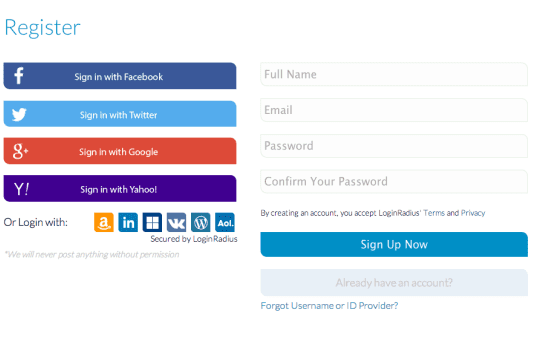 This tool offers a fully customizable UX and UI that simplifies the registration flow, login screen, and password recovery. LoginRadius provides a lot more options depending on the type of registration required. Available across web and mobile, LoginRadius saves significant resources and time with its ability to configure registration and authentication services.
How will it fit in with you user onboarding tools:
LoginRadius provides multiple login options from social media channels. With it, your users can quickly login and get started with your onboarding process.
Engaging and training users with in-app guidance (Product tours)
3. Whatfix
Whatfix is an all in one tool when it comes to code-less User Onboarding and Training. It helps you create real-time interactive walkthroughs that can be used to give your user an amazing user onboarding experience. Whatfix widgets specialise in providing proactive user engagement to your users while onboarding and training them.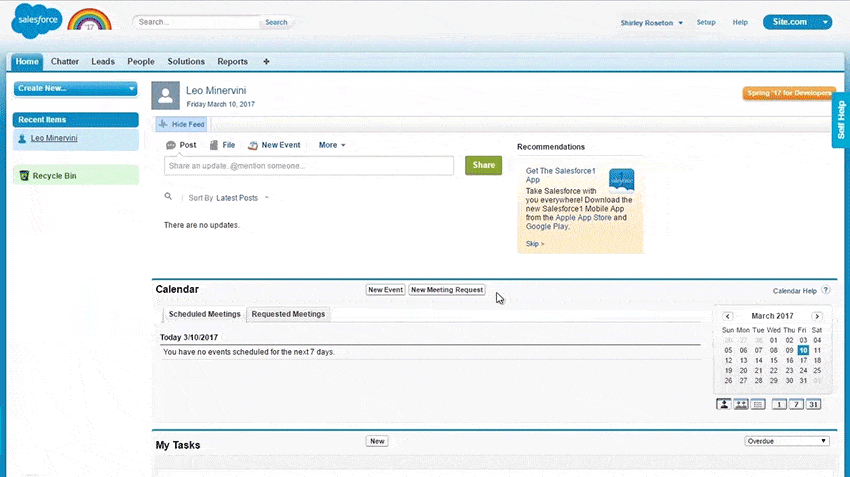 – Whatfix Product Tour will help you get your users up and running on the platform with an interactive product tour of all the major action items
– Whatfix Task List is a nifty way to keep track of the progress while your users try out the multiple functionalities on the platform
– Whatfix Self-help widget enables users to self-serve themselves at any point of time with a list of real-time guided walkthroughs
As an add on to all of this, Whatfix automatically converts their walkthroughs to multiple formats like articles, annotated videos, slideshows, PDFs, interactive URLs, which can be repurposed as required throughout the customer lifecycle.
How will it fit in with your onboarding tools:
If you are looking for a tool that can help your user understand your product's value proposition quickly and easily, and improve your user adoption effectively(Check out its done for Salesforce in the Ebook below) then Whatfix is the way to go. Their multi-purpose real-time guided walkthroughs can be used for user onboarding, training, and proactive support.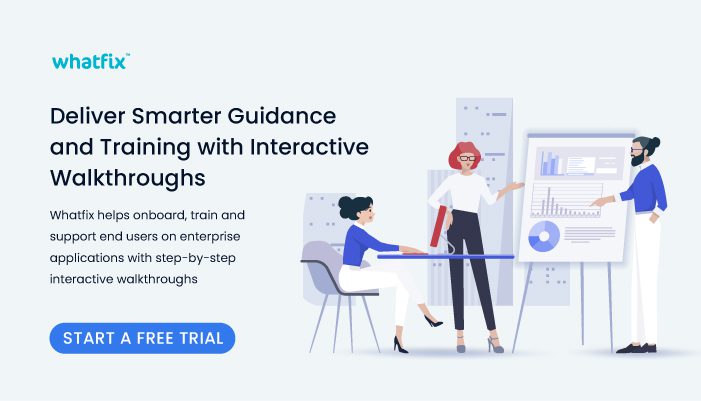 4. Hopscotch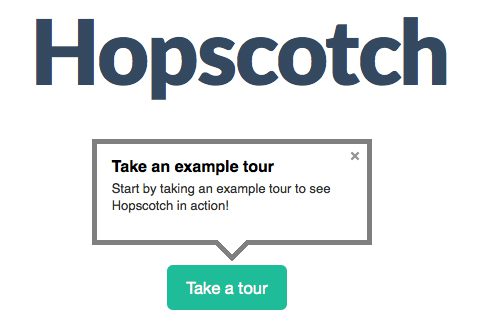 Hopscotch is a framework available on Github to create product tours for websites. Albeit, a DIY alternative of Whatfix (which emphasises on its no coding capability), it is a solution that hardcore programmers would love.
How will it fit in with your onboarding tools:
If you are looking for a product tour solution that you are planning to built from scratch, then you should definitely give Hopscotch a try.
5. Intro.js


This is another DIY solution that can be used to create step-by-step guides. The code sources available on Intro.js website will help you build multi-page step-by-step guides, progress bars, floating guides, HTML tooltips, etc.
How will it fit in with your onboarding tools:
If you are looking for a step-by-step guide that you are planning to built from scratch, then you could start off with Intro.js
Engaging User Via Communication Channels
"75% of customers believe it takes too long to reach a live agent." – HelpScout
Communication in early days highly relied on agents manually handling calls. But with the advent of specialised communication channels like emails, chats, video conference, etc., engaging users is no longer a prolonged issue. As a matter of fact, it is much quicker and simpler.
Engaging users via automated email
6. Intercom

This customer messaging platform is great for engagement. Intercom has multiple capabilities namely:
– A live chat to interact with the users that stumble on to your website
– An email, push and in-app messaging platform to engage and support your customers
– A public knowledge base where you can enable your users to quickly find answers to their queries
How will it fit in with your onboarding tools:
It is a communication oriented onboarding tool that will help you engage with your users consistently through multiple channels.
7. Campaign Monitor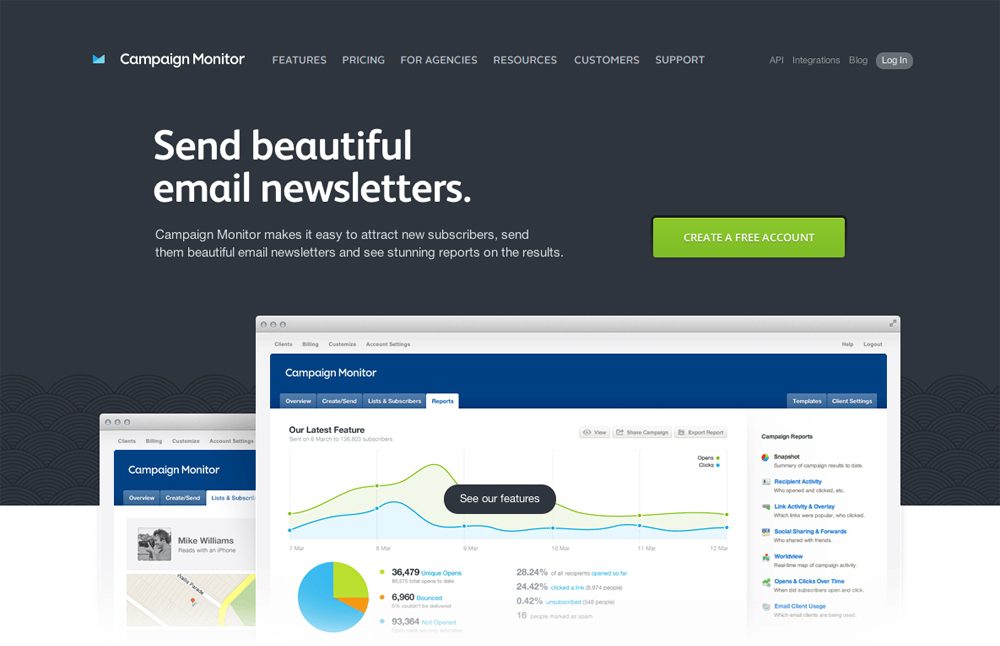 One of the popular email marketing client, Campaign Monitor is a tool with which you can nurture your users and subscribers with personalised emails and newsletters. It has a detailed report section that gives all the information like open rates, click-through rates, etc., to analyse how your user's interaction with your emails.
How will it fit in with your onboarding tools – Campaign Monitor can be used across your onboarding process to interact with your customers over email.
8. Vero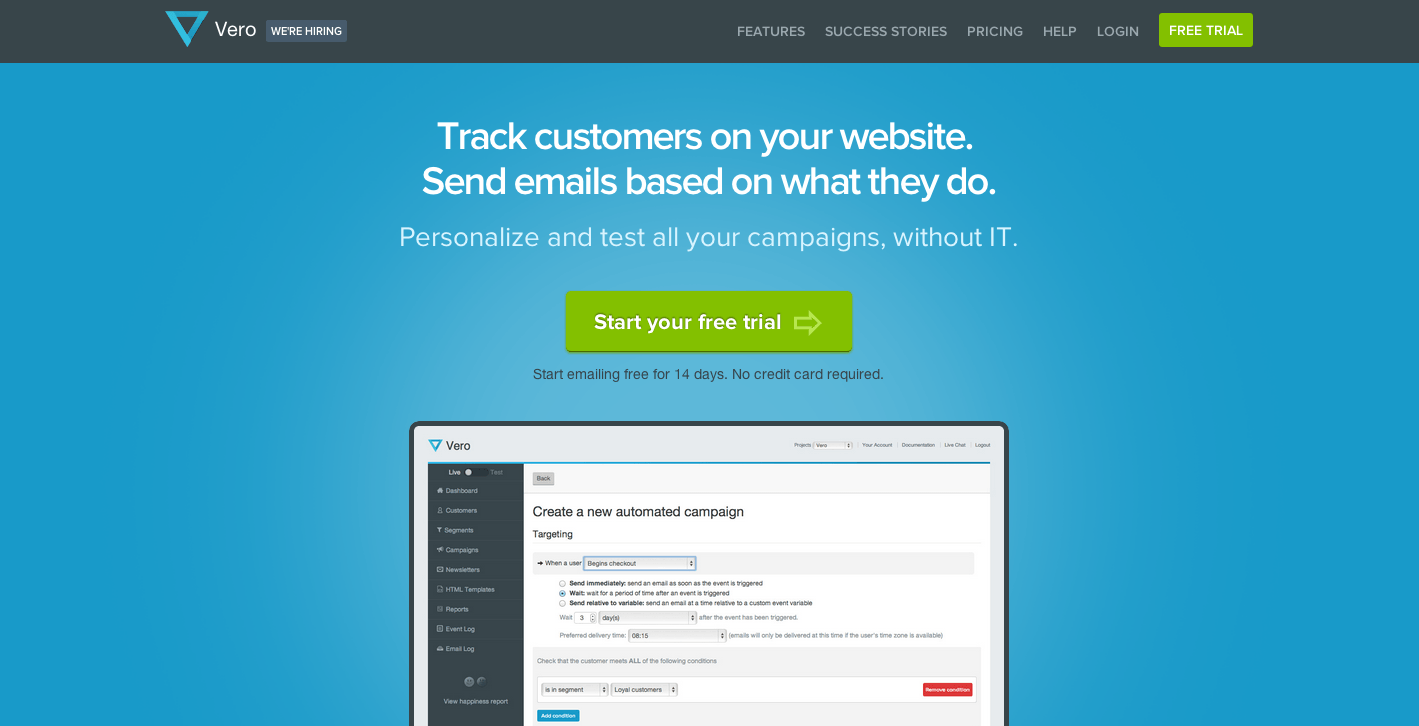 Vero is an event driven email platform that can be used to collaborate and understand data about users and their behaviour. Used within organisations, Vero provides a scalable system to turn the captured customer data into meaningful information. And similar to other email clients, it can also be used to set up automated emails
How will it fit in with your onboarding tools – Vero's event driven emails can be used to send targeted emails that help you interact with the users, based on their actions.
9. MailChimp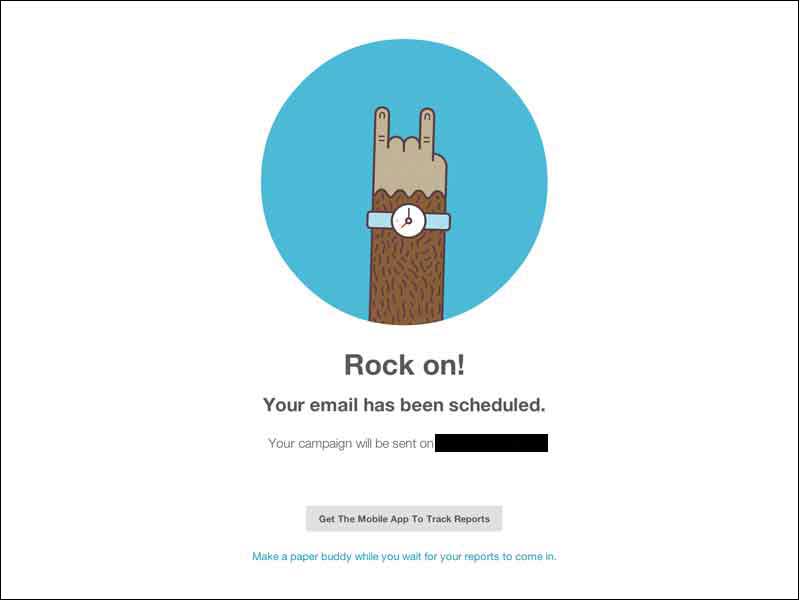 Many small businesses pick up MailChimp because it provides professional email marketing services for free – up to a point. Their Forever Free plan allows you to send 12,000 emails per month. Although, they have a funny way (The Chimp) to market their tool, when it comes to business MailChimp is useful to send emails, collect statistics, and analyse user behaviour.
How will it fit in with your onboarding tools – Personally, I love the way the Chimp Hi5's me, whenever I send out a newsletter, be it onboarding or a blog update. Apart from that, it is a powerful tool to engage your onboarded user actively.
10. Drip.co


One of the best parts of Drip is the way they market themselves. If you google Drip, you see their link as "Drip – Email Marketing Automation Software That Doesn't Suck"
Besides Drip's witty messaging, it is yet another email client that helps in creating dynamic email drip campaigns. It provides integrations with a wide variety of tools, powerful customer tracking features, and helps generate detailed reports.
How will it fit in with your onboarding tools – Dynamic email campaigns via Drip is a great way to keep your users engaged through their onboarding.
Instant user engagement with chat
11. LiveChat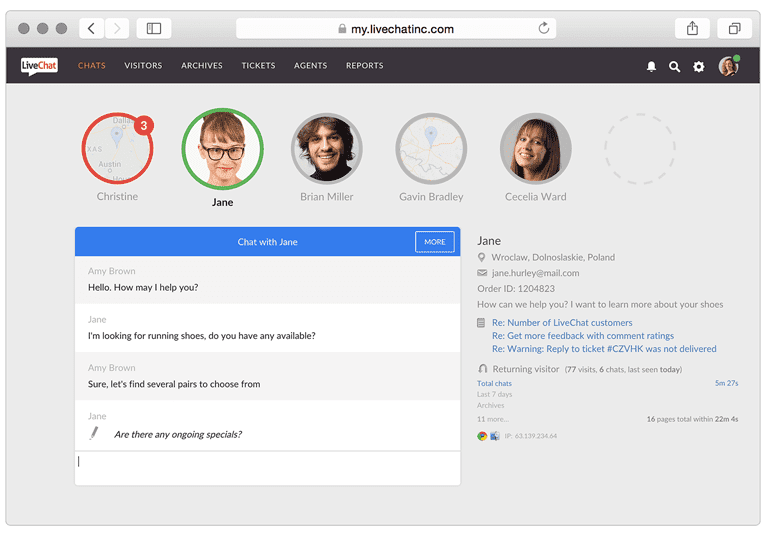 LiveChat is a clean, easy-to-setup, chat platform that can be used to interact with visitors on your website. The chats could help in converting these visitors to your users and also be useful in assisting them once they are onboard. LiveChat also provides the analytics of your responses and service.
How will it fit in with your onboarding tools – Pre-onboarding, LiveChat would be helpful to engage new visitors on your application. Once onboarded, it can be useful to interact and help your users make the most out of your platform.
12. Olark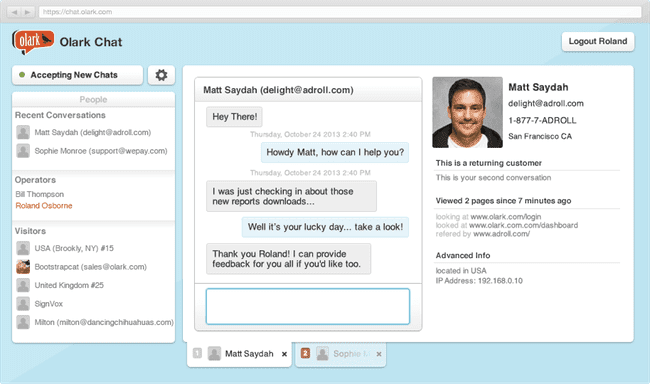 Similar to LiveChat, Olark helps you track your website visitors and gives real-time information on your user behaviour. This quick and easy to install tool can then be used to immediately reach out to the user. Another useful aspect of Olark is its flexible customization that gives you complete control of the integration.
How will it fit in with your onboarding tools – As an instant chat software, Olark is pretty much similar to LiveChat. Although personally, I like the customizations like theme, text, language, etc, that can be done on Olark.
Engaging users via automation Push notifications
13. PushCrew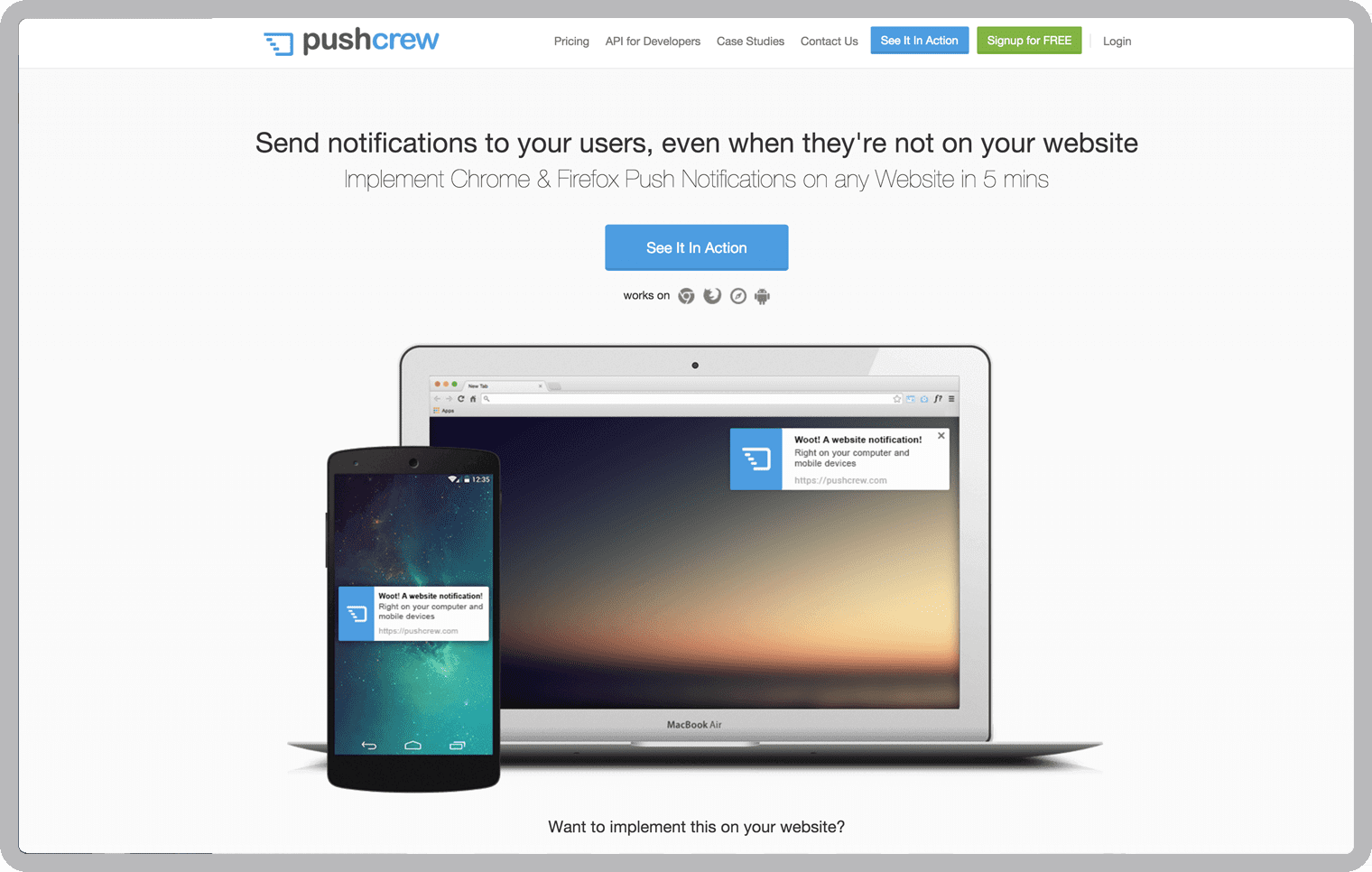 Wingify, the makers of A/B Testing platform VWO, created PushCrew, which enables website owners to send push notifications to users via the web browser. This is done via clickable app-style pop-up messages that engage the user when they are not on the website. PushCrew allows you to personalise these push notifications to get better opt-in rates and click rates.
How will it fit in with your onboarding tools – PushCrew's push notification is a brilliant way to help your customers know about the latest updates of your product.
14. Moengage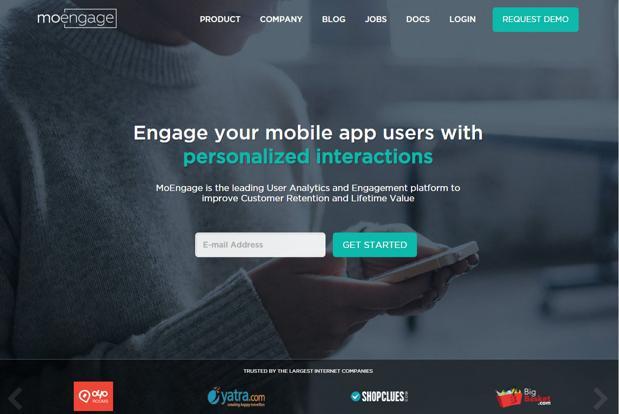 Similar to PushCrew, this tool popularises its capability in 1:1 messaging. Their web push notifications can be triggered in real-time based on the user's actions, and can also be personalised depending on what the users are looking for. Much like the former, Moengage also engages the users when they are not on the website via their web push notifications.
How will it fit in with your onboarding tools – Based on the trigger you've set, you can constantly keep your user's updated in the onboarding lifecycle.
Visual Media Based User Engagement
"Video helps persuade 73% of people to buy a product or a service"
This is the reason why companies are heavily investing in creating explanatory videos and the popularising demos of video conferences.
Video Making Solutions
15. Wistia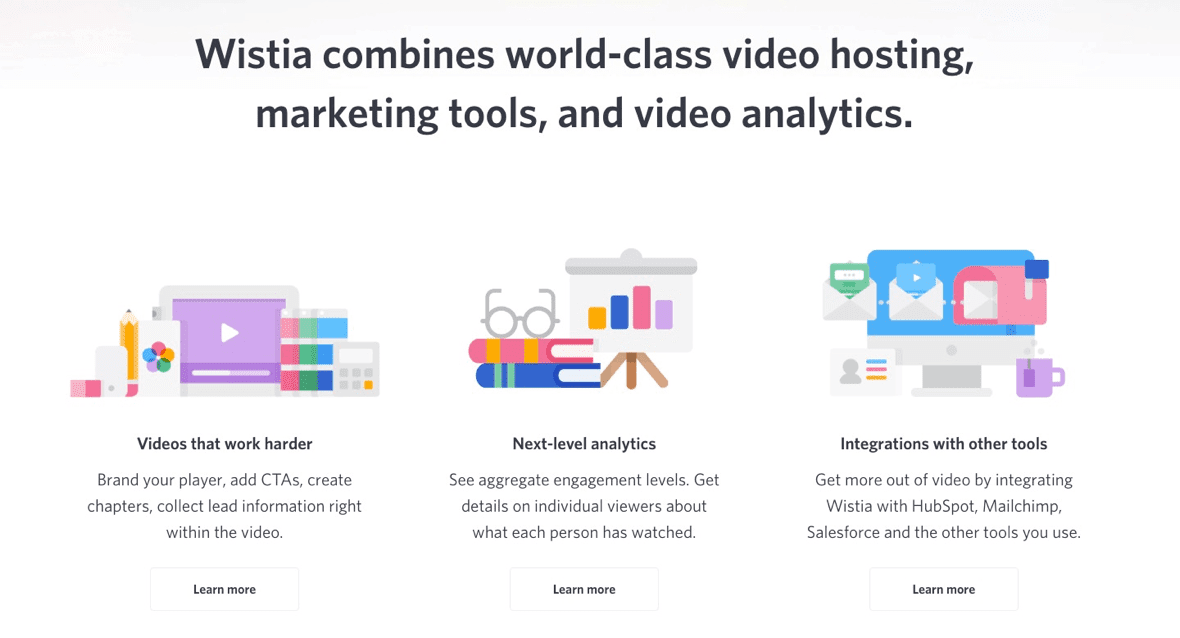 Popularly knows as the YouTube for professional videos, Wistia is a platform where you can host all your company videos. They have detailed analytics that will help you understand the engagement of your videos and quick embeds that allow you to help your users understand your product as they get onboard.
How will it fit in with your onboarding tools: If you have an explainer video or tutorials as videos for your onboarding process, then Wistia is a great place to host them.
16. iShowU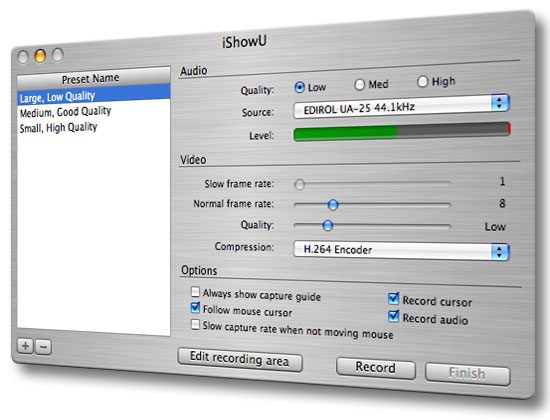 Designed to record anything on your Mac OS X, iShowU is a great app to get the ball rolling if you need to explain a concept to someone. This tool helps you to quickly mashup a screen recording of how to do a certain process and can help you explain the crucial onboarding processes with ease with your users.
How will it fit in with your onboarding tools: Easy-to-use screen recording will help you record and show the multiple processes on your app to your users, in a jiffy!
Video Conference Solutions
17. GoTo Meeting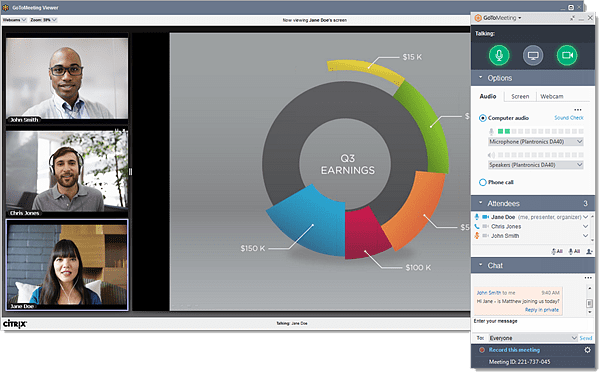 In the case of high-touch enterprise products, giving live product demos and handholding users through the major touch points is much of a necessity. GoToMeeting is a tool that would come in handy in such cases. With easy HD video conferencing, you will be able to collaborate with your users at any point of as needed with this web conferencing tool.
How will it fit in with your onboarding tools – It can be used as a starting point where you show how your product is to your prospects, over a screen shared meeting. GoToMeeting can also be the goto tool when your users need help on your product, and your account executive needs to show them how certain tasks are done.
18. Skype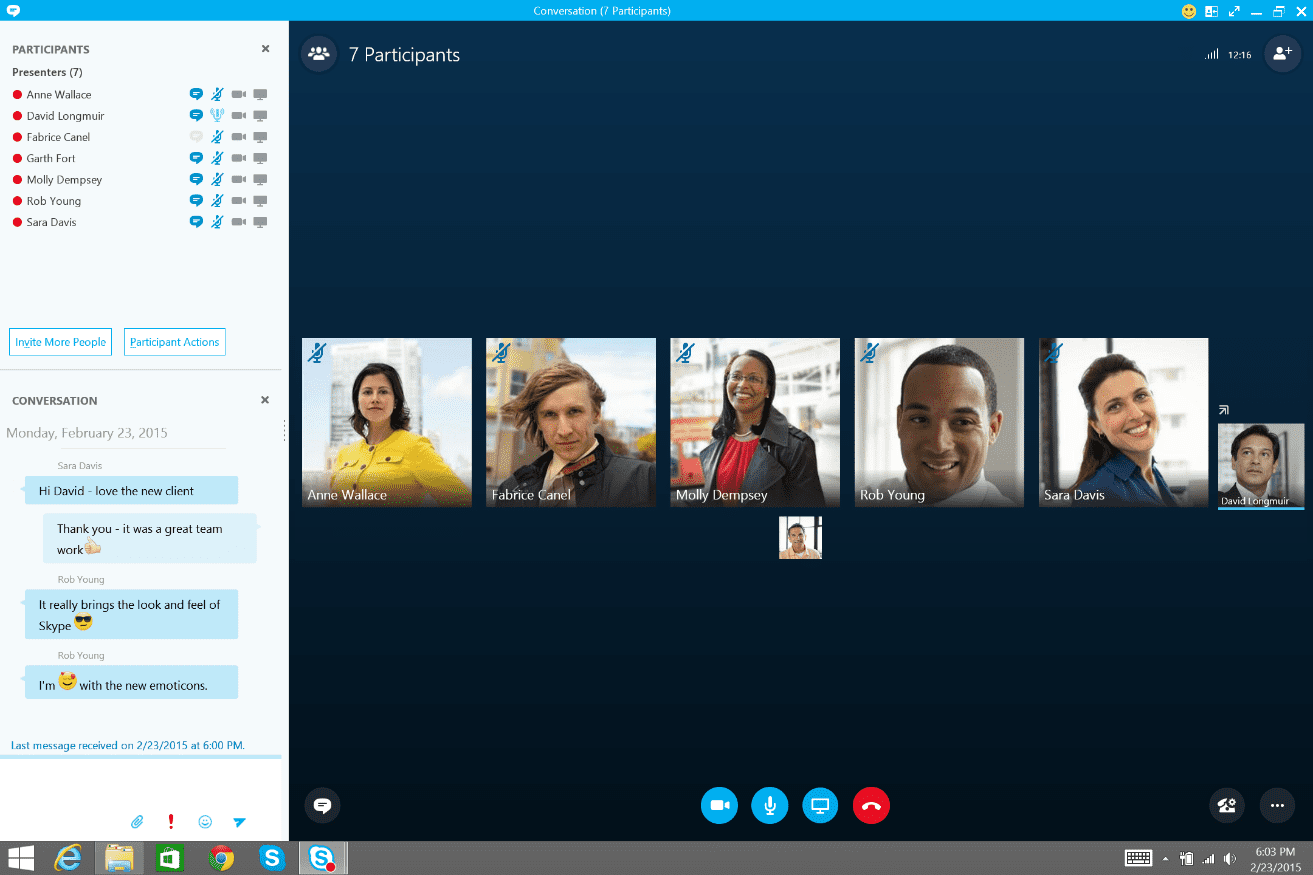 The popularity of this tool has no bounds. Skype is the free alternative to GoToMeeting, that can be used to quickly make video/audio calls, IM's, and screen-shares. Available in both free and business model and accessible quickly across all devices, Skype is the tool that you could use when you want to maintain a healthy relationship with your user, at all times.
How will it fit in with your onboarding tools – Video calls and screen shares over Skype can be the easiest way to explain things to your prospects or users.
Help and Support tools
"7 in 10 Americans said they were willing to spend more with companies they believe provide excellent customer service." – HelpScout
Heldesks and Knowledge bases emerged as a shoulder for customer service. They provide the required knowledge to customers who are seeking help, enabling them to self-service themselves.
19. Zendesk

Zendesk is one of the biggest customer service software and support ticket system. They have an array of tools that helps in consistently supporting users. Zendesk tools consist of a self-serving helpdesk, easily accessible live chat, integrated call centre software, social messaging apps, etc.
How will it fit in with your onboarding tools – Zendesk can be used in multiple touch points of your product. The best best use case of Zendesk would be supporting your users consistently.
20. Help Scout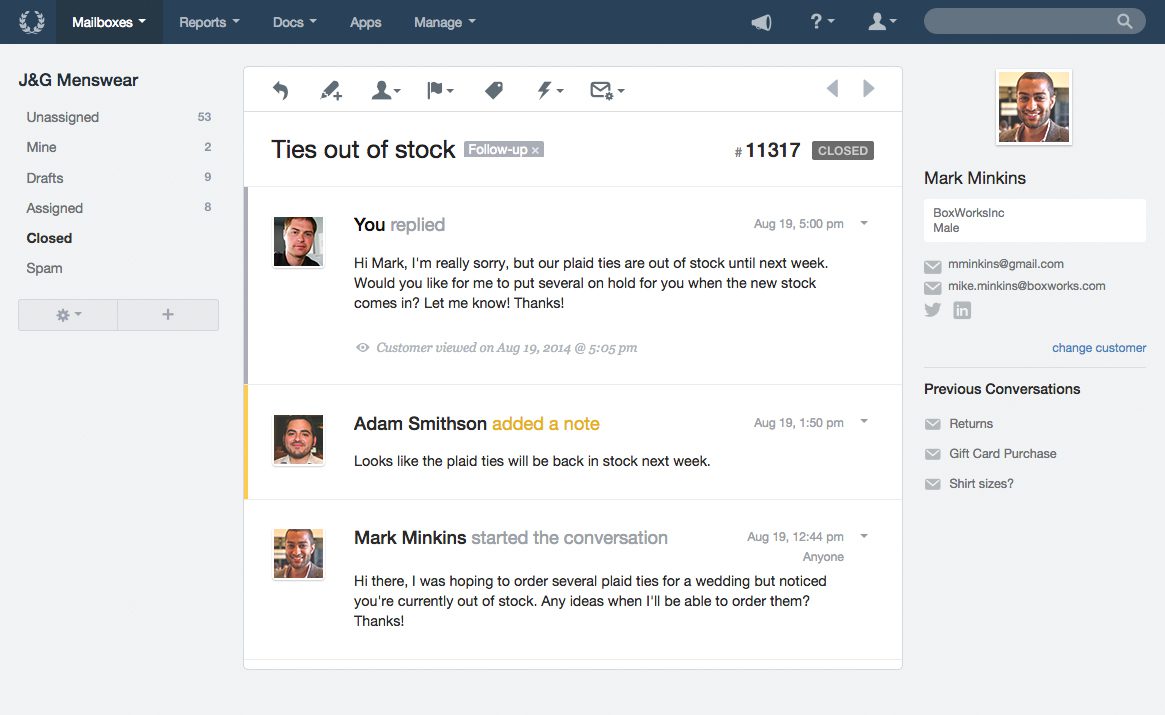 Help Scout is an invisible, email-based help desk for Enterprises who believe in effortless communication. They facilitate this by focusing on creating conversations, which are personal.  As one of the biggest customer service software and support ticket system, Help Scout has an array of tools that helps in consistently supporting users.
How will it fit in with your onboarding tools – Much like the other helpdesks mentioned in this list, Help Scout is a great tool to help your users self-serve.
21. Groove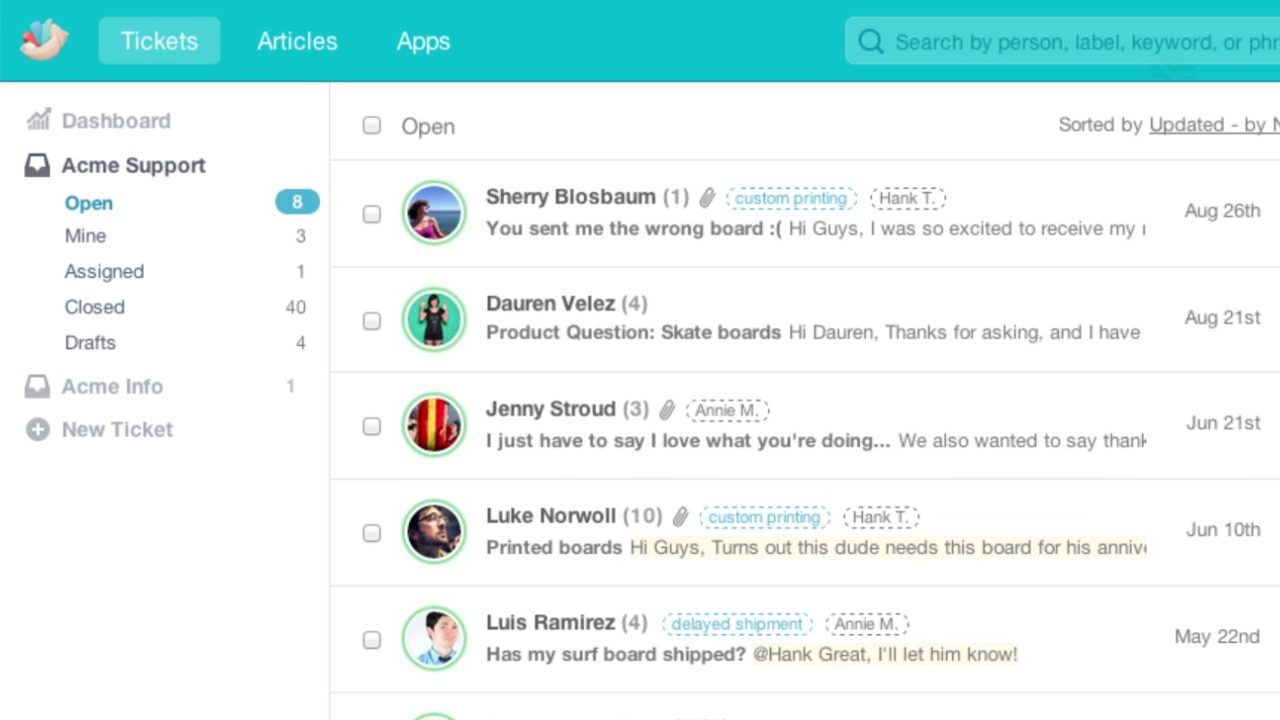 Groove is yet another ticketing system for teams that helps in collaborating with users over emails, social media, live chats and calls. They offer 24/7 support with a Knowledge Base that integrates all the tools. Along with their existing integrations, they recently integrated with Olark for adding live chat with their support widget. It is one of the options for SMBs to manage their online customer support.
How will it fit in with your onboarding tools –  Groove is a simpler alternative, that can provide 24/7 self-help to your users.
22. Freshdesk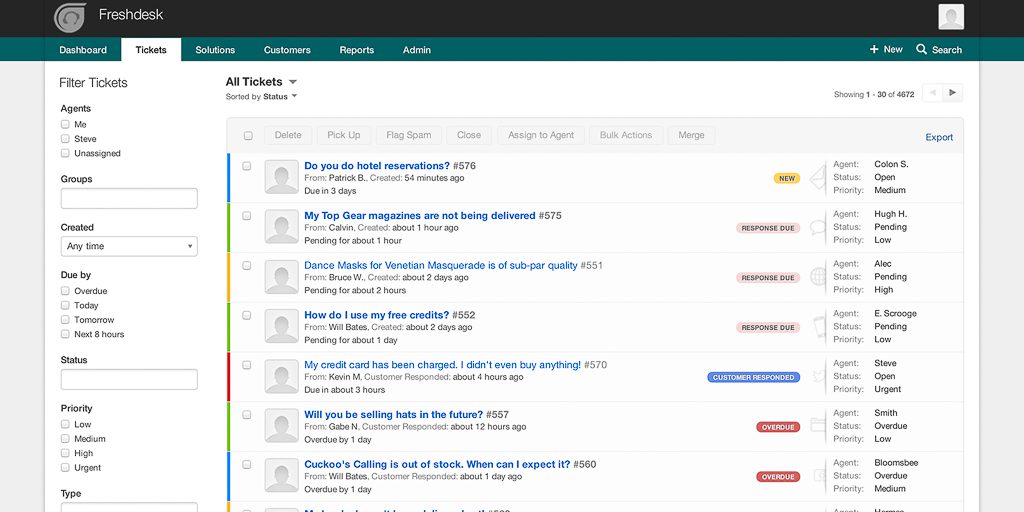 Freshdesk is a simple to use helpdesk software that's the best fit for straight ticket management. It has a multi-channel support system that helps users reach out at any point from the available channels. In comparisons to the big guns like Zendesk and Help Scout, Freshdesk is a good fit for small to medium size business which requires an easily manageable helpdesk.
How will it fit in with your onboarding tools – Freshdesk also falls under the same category as the above two. Although they have a pretty good ticketing system in comparison and can be dedicatedly used for solving user's support tickets.
23. Atlassian Confluence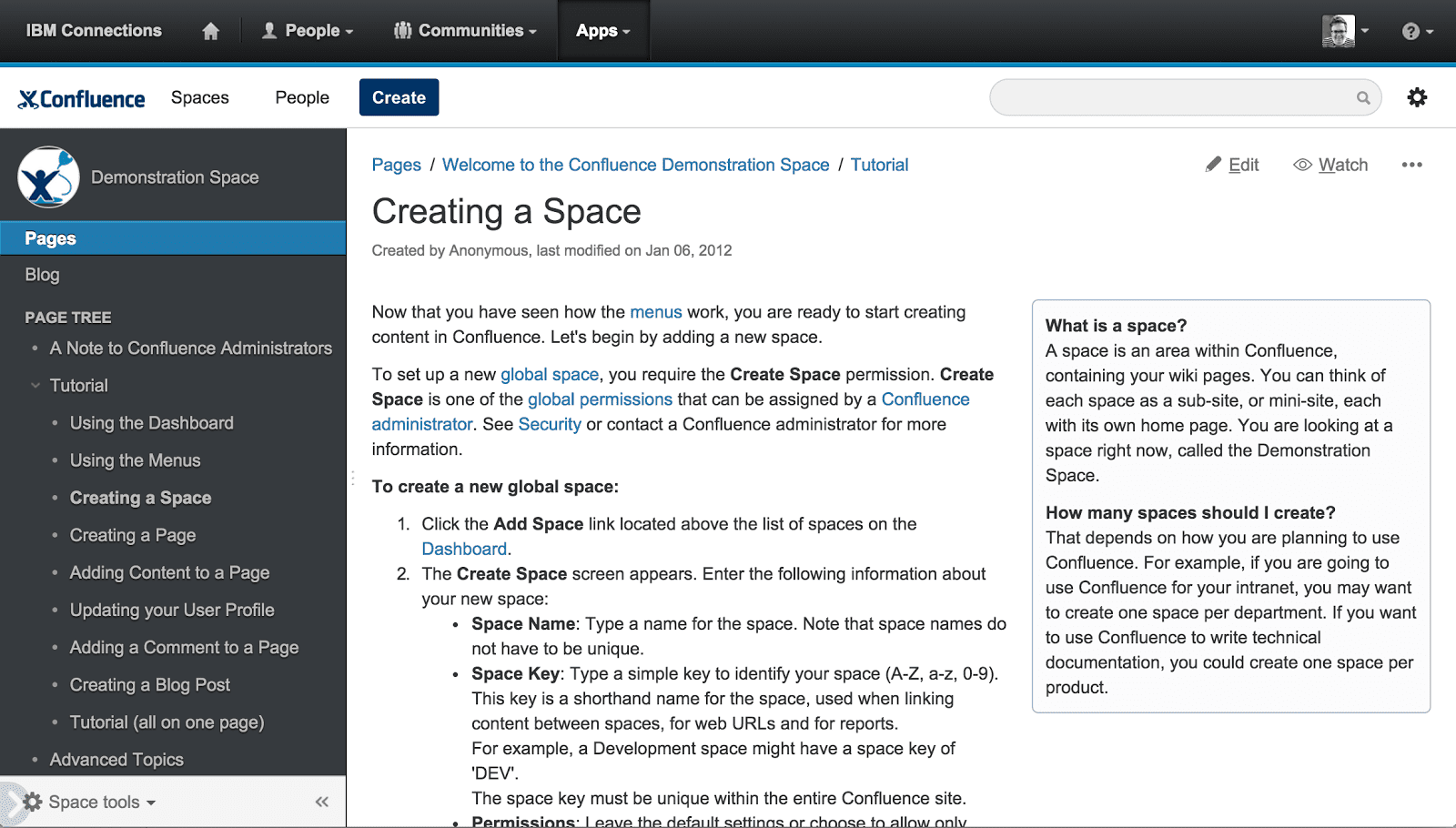 Popularised as a team collaboration software, Confluence is a software that is used to make your project collaboration steadfast. Confluence also provides a well-structured knowledge base that allows you to easily publish, organise and create a central repository of knowledge for your users. Another useful aspect that makes Confluence a popular choice among enterprise is its integration with third party solutions available at the Atlassian Marketplace.
How will it fit in with your onboarding tools – Confluence team collaboration and knowledge base is a perfect fit to support and educate your users about your product. The integrated experience it provides with all the other Atlassian products could make things a lot easier for your team.
Survey tools
User Onboarding does not end with helping users understand the platform. One of the major game changer in understanding what user want are survey tools. They help in gathering feedbacks that become crucial in retaining onboarded users.
24. SurveyMonkey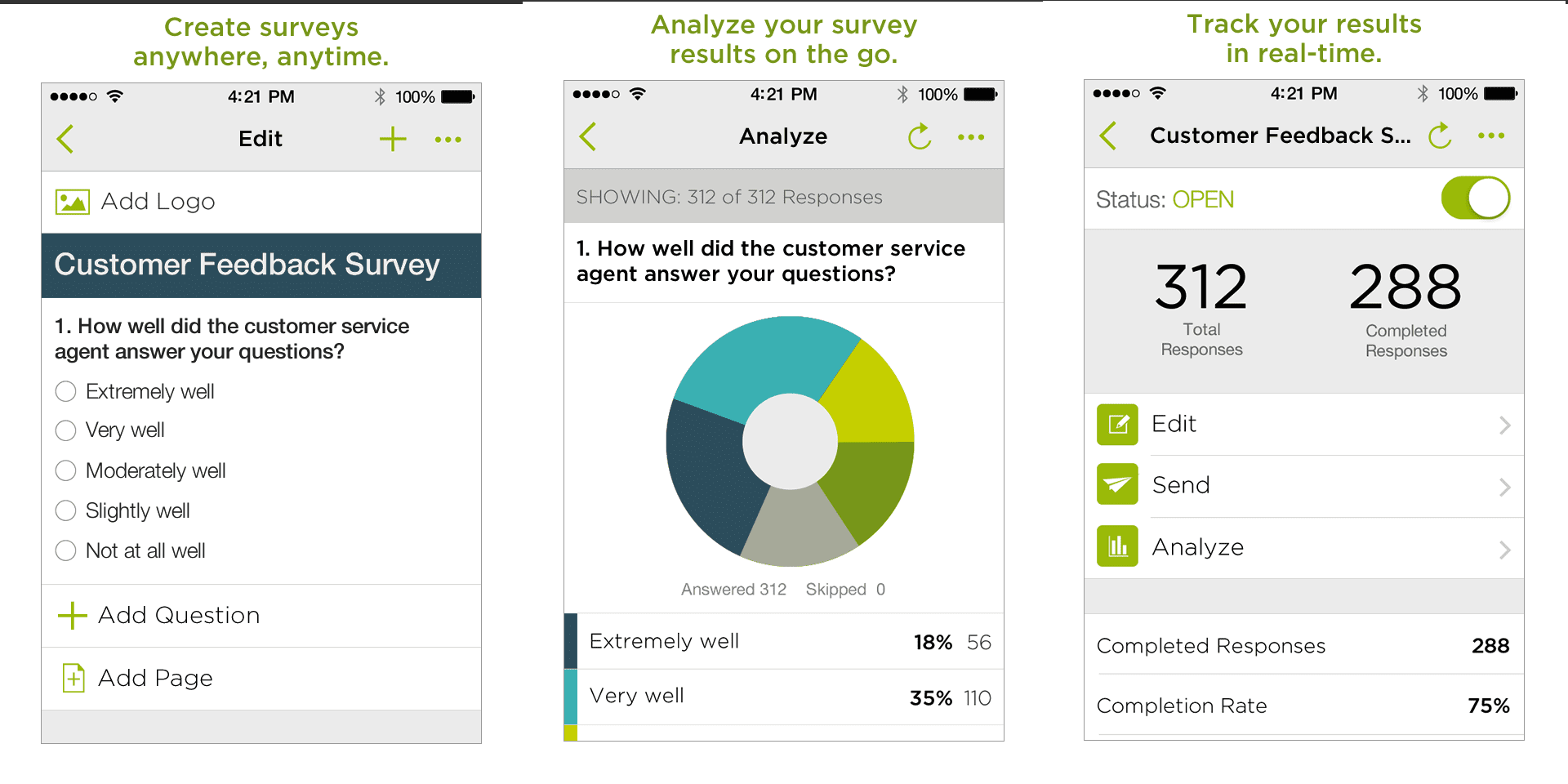 As one of the popular online survey tools, SurveyMonkey provides a platform to easily create surveys that ranges from simple polls to in-depth market research. It's powerful NPS solution is a great method to see how your business is performing, using customer feedback.
How will it fit in with your onboarding tools – Feedback collection via NPS is a great way to understand whether your onboarding and training program is working as planned.
25.  Zoho Survey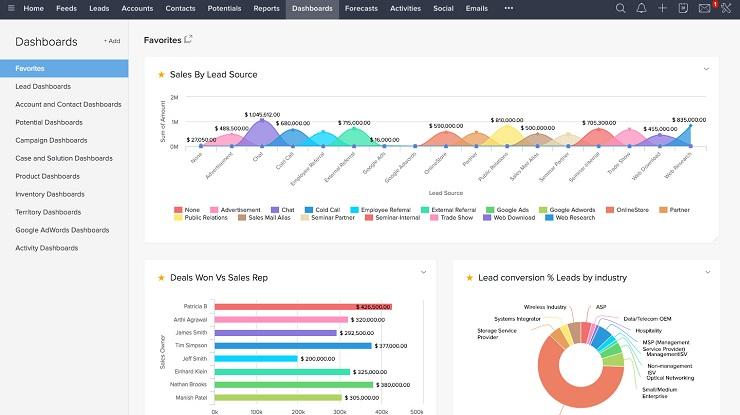 With multiple integrations and a simplistic design to create feedback templates, Zoho Survey is a great tool to organise your surveys. It's powerful real-time reporting and analytics tool will help you spot the trends so that you stay ahead of the curve instead of behind it.
How will it fit in with your onboarding tools – Along with the multiple survey channels, Zoho Survey also allows you to track the user engagement actively. This makes a lot of difference in making your survey efforts fruitful.
26.  Typeform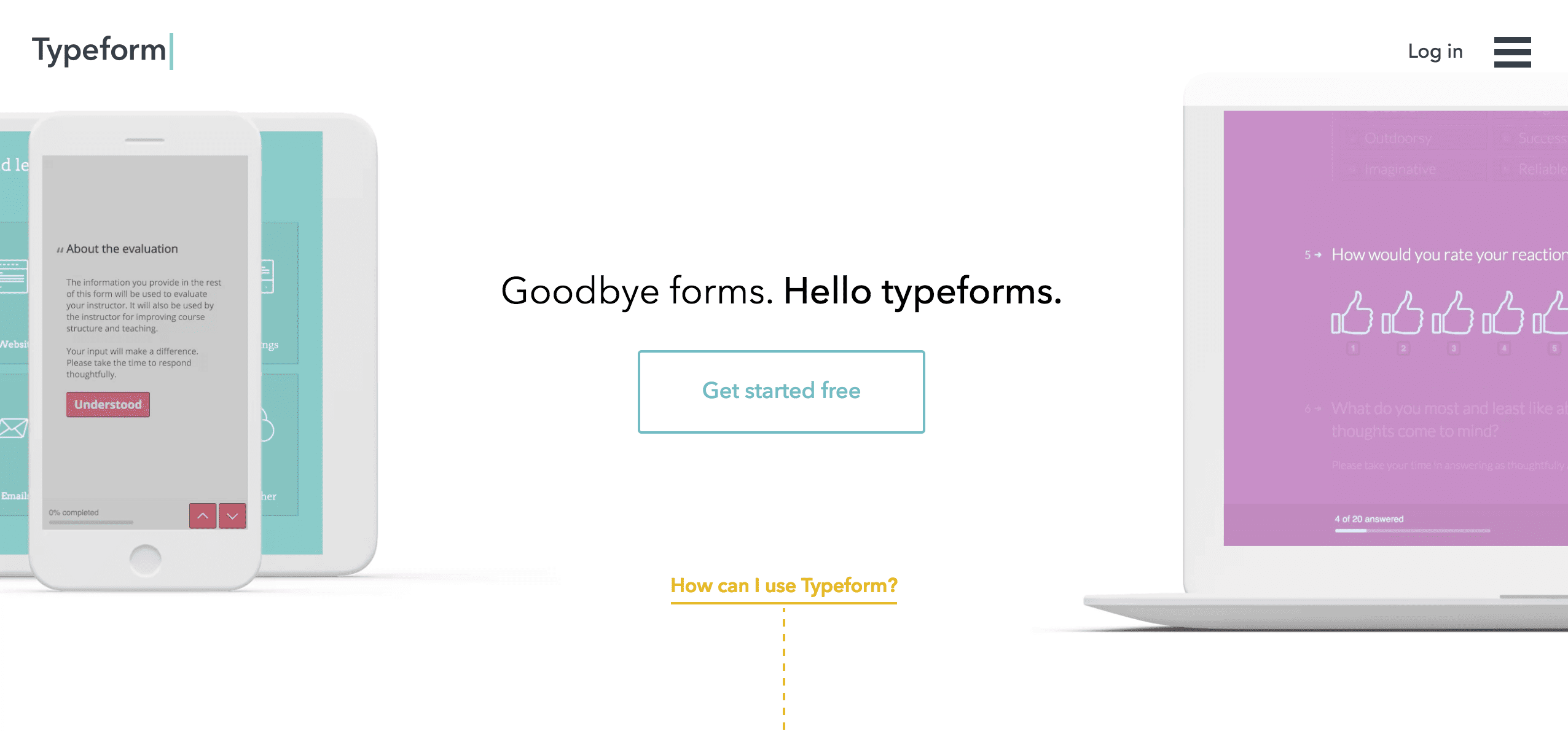 Typeform is a minimalistic survey tool with a great motto – "Asking questions should be easy, human, and beautiful." It has a sleek look and feel, and the capability to completely customise the surveys that you send to your users. Like the others mentioned in this list, Typeform also offers useful survey tools, like a Net Promoter Score, and is built to help small businesses gather information from its users.
How will it fit in with your onboarding tools – If you feel that your survey designs must be minimal and memorable, then Typeform is one of the best bets.
Analytics and Data Collection
"What gets measured, gets managed." – Peter Drucker
That is the simplest way to understand why analytics is the most important part of a user's lifecycle. Here are few of the tools that ace it, and helps you understand the nooks and corners of your user's behaviour.
27.  Kissmetrics

From helping you increase your conversions to drive retention actively, Kissmetrics will help you analyse your user's behaviour on your application. A major chunk of the user experience depends on how well you understand your users. Analytics tools such as this help in tracking the complete activity of each of the users on your platform, which will help plan the right way to engage them.
How will it fit in with your onboarding tools – Analytics tools like Kissmetrics helps you understand your user's activity on your application. This data can be very useful while strategizing on how to engage your users.
28. Mixpanel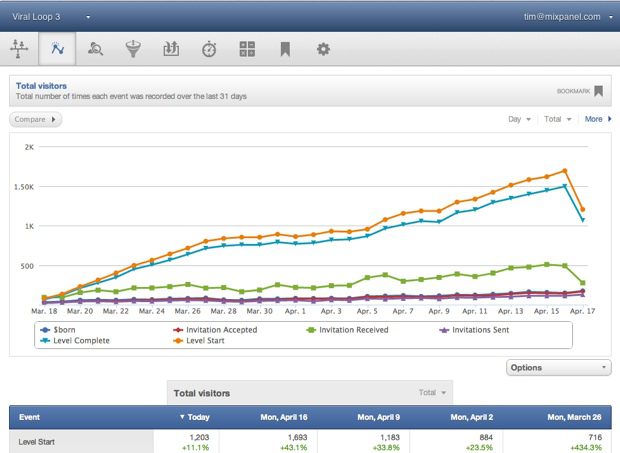 As another popular funnel analytics tool, Mixpanel provides visibility into how effective your business is at retaining users once it has acquired them. They allow you to track and monitor the progress of individual users through your marketing funnel, identifying the touch points where they might need guidance and engagement.
How will it fit in with your onboarding tools – Mixpanel has specialised tools to engage, retain, track activity, A/B test and a lot more. But ultimately, in the case of user onboarding, it helps you understand your user behaviour so that you can assist them when needed actively.
29.  Totango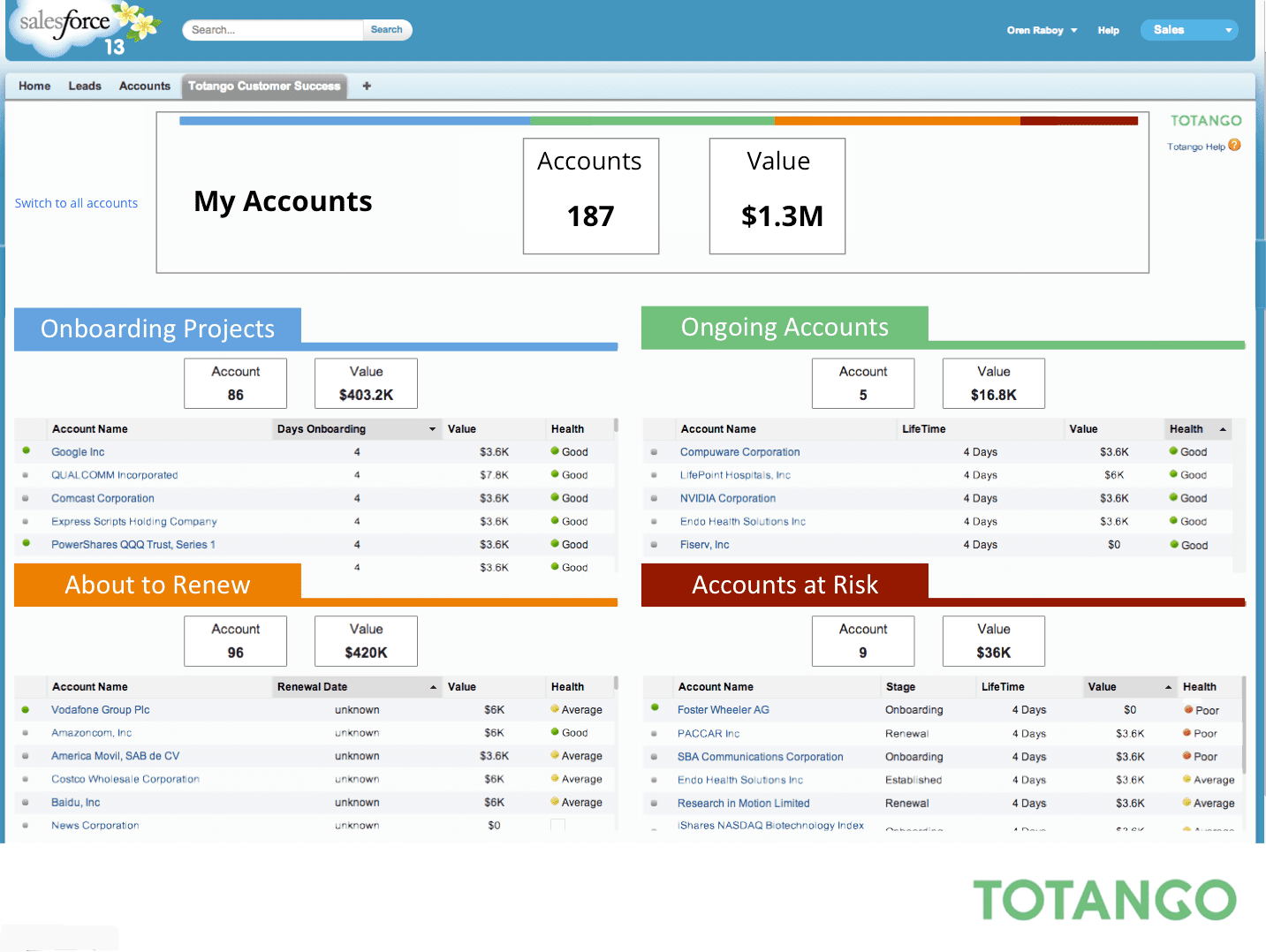 Building relationships with the customer and nurturing their interest towards your application is an active and continuous process. Totango is a Customer Success Platform, that helps in managing the customer lifecycle right from onboarding to retention to expansion. Totango helps in connecting the dots to the key elements of your customer success, helping you understand your user's behaviour and activities. It also gives you data on license utilisation and user engagements.
How will it fit in with your onboarding tools – Totango's automates the customer success during user onboarding with its nifty analytics. This will give you detailed data on when and where your users are active and engaged.
30.  Gainsight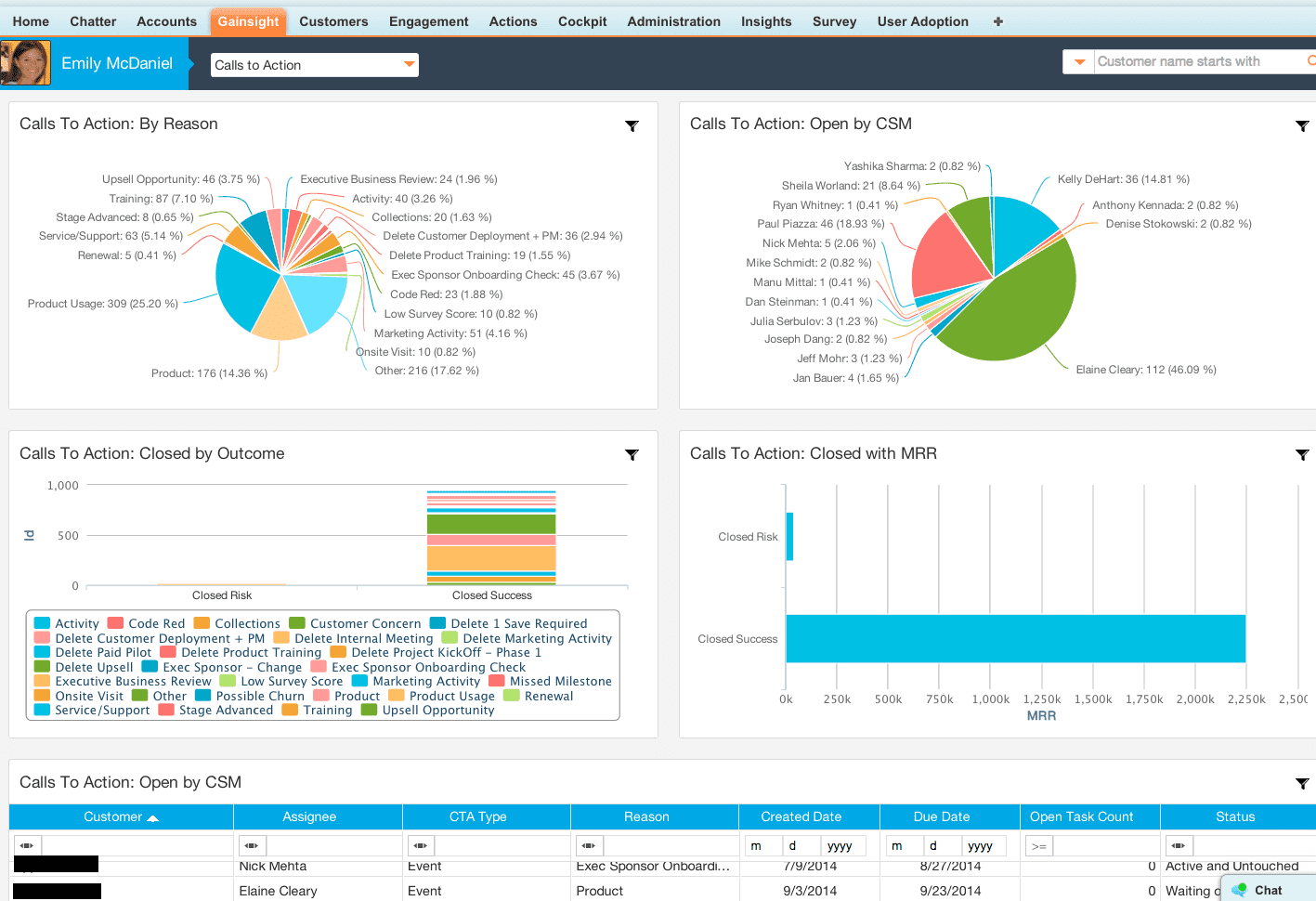 Gainsight looks at a full view of customer health in a holistic manner. Their flagship features include a robust Customer 360 view, integrations with native Salesforce1 Platform and other third party tools. Gainsight not only provides analytics but also creates a workflow to drive action in the CSM team and across the company.
How will it fit in with your onboarding tools – Gainsight has the ability to track usage data and analyse it by various customer attributes. This becomes useful for all CSM agents who work on building relationships with the users starting from their onboarding process.
---
Kudos to you if you reached the end of this article! (Seriously, it takes a lot of patience and perseverance.)
Since you are a voracious reader, I would love to hear what you think about my list. So go ahead, comment below and let me know if I missed a tool that you love or you have any interesting thoughts on your mind.