With the rise of technology adoption across all industries, insurance companies don't lag behind. Latest technology trends create growth opportunities for insurers that you don't want to miss out on.
In 2022, customers have different expectations from insurance providers than they had a decade ago. People crave simplicity in everything. They want to manage their policies without leaving their homes and will prefer digital interactions to in-person meetings.
At the same time, customers value personalization like never before. Alongside having self-serve tools at hand, they expect to receive personalized support whenever they need it.
Insurance technology is supposed to help you anticipate those expectations.
To help you keep up with changing customer expectations, we've highlighted the hottest insurance technology trends. Please, fasten your seatbelts, as these eight trends will transform your relationships with policyholders.
8 Digital Insurance Trends to Watch in 2022
Eight big digital trends are changing the face of the insurance industry. Some of them have been on the scene for a few years already and aren't going anywhere in the nearest future, others have emerged recently and are strengthening their positions in 2022:
Self-service for policyholders
Custom insurance apps and customer portals
Omnichannel customer experiences
Continued digitalization of legacy insurance processes and technologies with InsurTech
Predictive insurance analytics
IoT and telematics
Insurance chatbots
Applied AI and NLP
Following the digital insurance trends or not is no matter of choice. To provide adequate customer service, you need to embrace the core tech trends and arm your agents with the necessary tools.
1. Self-service for policyholders
In the era of digitalization, it comes as no surprise that consumer preferences are shifting toward self-service capabilities. 
More and more people expect their insurance service providers to offer a self-service portal enabling them to manage their policies, make payments, submit claims, etc. In fact, 72.7% of tech-savvy customers want to apply for or renew policies digitally. Among non-tech-savvy consumers, as much as 57.6% of respondents agree on the importance of digital policy management.
The statistics show that regardless of their digital skills, the vast majority of consumers are ready for self-service policy management. The question is – are you ready for it?
Self-service capabilities carry a lot of benefits for insurance companies such as:
Lower customer acquisition costs

Increased customer retention

Higher productivity of insurance agents

Faster claims process

More loyal customers and referrals
To fulfill customer demand for self-service capabilities, insurers are building mobile apps and web-based customer portals. Learn more about the trend below.
2. Custom insurance apps and customer portals
Over the last four years, the number of people who would switch insurance providers due to a lack of a user-friendly customer portal increased by 80%. The majority of insurance companies seem to take the statistics seriously – back in 2020, only 4% of European insurance companies didn't have any plans for enhancing their digital capabilities. 
With 74% of surveyed insurers enabling clients to manage their policies via mobile apps, custom insurance applications are now the most preferred channel for customer account servicing. But if you aren't ready to invest in mobile app development, you can build a web portal as an alternative.
Regardless of where you choose to host it, your customer portal should have the following features:
Accessible from desktop, laptop, and mobile devices

Intuitive and easy-to-use

Automated workflows

Personalized dashboards for effortless policy monitoring and management

Electronic signatures and downloadable documents

Payment processing

Built-in knowledge base 

Analytics capabilities empowering agents with historical data, etc.
These are the most basic features of today's self-service customer portals. Without them, you can't stay competitive in the insurance sector in 2022.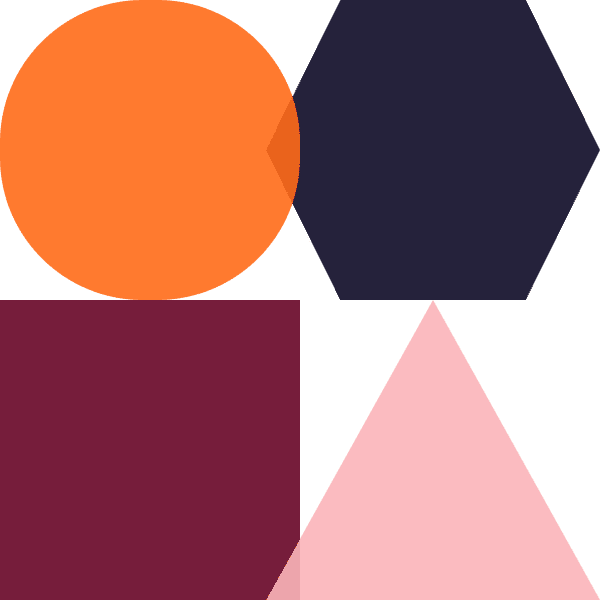 Unlock The Full Value of Digitized Insurance
3. Omnichannel customer experiences
53% percent of insurance customers aged 18–24 reported they were going to use digital channels to interact with their insurers within the next 90 days. 
Audiences, especially younger ones, not only favor digital contact but also expect consistent, integrated experiences across different communication channels.
By building an omnichannel ecosystem for marketing, sales, and customer service, insurers will be able to assist prospects and customers in every stage of their journey. It gives organizations better control of their clients' experience while winning customer loyalty 
So how exactly do insurance companies create omnichannel customer experiences? Here's how:
By assisting customers across their preferred online channels

By connecting offline and online customer experiences

By optimizing site or app content for different screens

By tracing customer activity across different channels with the help of sophisticated monitoring solutions

By employing progressive profiling and autofill forms to prevent customers from repetitive form filling as they log in from different devices or platforms

By using customer data to retarget people with personalized campaigns across different channels, etc.
In 2022, insurers need to deliver omnichannel customer experiences to win more deals and deliver seamless customer service.
4. Continued digitalization of legacy insurance processes and technologies with InsurTech
InsurTech is the next remarkable trend in the insurance sector in 2022.
First off, what's InsurTech?
In simple terms, InsurTech is the use of advanced technology to bring innovation to the insurance sector.
More specifically, InsurTech is powered by technologies like big data, artificial intelligence (AI), blockchain, Internet of Things (IoT), natural language processing (NLP), and others. These solutions address the most critical insurance processes, including underwriting, fraud protection, claims processing, etc;
InsurTech goes far beyond the basic digitalization strategies listed above. By incorporating cutting-edge technologies, like AI and machine learning, it transforms traditional, legacy-driven insurance processes. 
With new risks emerging all the time, the most common use cases for InsurTech include risk assessment and mitigation.
Climate change has been widely recognized as a new source of risk for insurers and their customers. InsurTech plays an important role in addressing the impact of climate change and helping insurance companies mitigate risks associated with it. In a time of increased climate risk, insurance companies need to implement InsurTech to protect their policyholders and mitigate financial risks.
Anticipating climate risk and preparing for it is only one aspect of the InsurTech spectrum. Below we'll elaborate on InsurTech innovations and their use cases. 
5. Predictive insurance analytics
Predictive analysis has always been a major aspect of insurance agents' work. However, without quality technology at hand, they couldn't gain accurate insights into customer behavior trends.
In the last few years, the data analytics landscape changed a lot. Now, agents can choose from a variety of tools and methods to perform accurate predictive analysis. They should stop relying on manual methods if they want to stay competitive and keep up to the standards set by InsurTech leaders.
Insurers have been reporting a positive effect of predictive analytics on reducing underwriting expenses (67%), sales growth (60%), and profitability (60%). The value of predictive analytics in insurance is only going to grow in 2022 and the upcoming years.
Predictive analytics tools allow insurers to collect data from different sources, identify patterns, and make more informed business decisions. To deliver predictive insights, analytics tools collect data from customer portals, customer relationship management (CRM), telematics, smart homes, and other systems that store information on insurance customer behavior.
Insurers implement predictive analytics to facilitate the following tasks:
Insurance pricing and policy optimization

Risk assessment

Fraud detection

Claims management

Proactive customer engagement
For instance, by analyzing customer behavioral signals and buying patterns, predictive algorithms powered by machine learning are able to optimize insurance plans and offer more relevant insurance products to prospective or existing customers. Predictive analytics removes the guesswork from the policy pricing process, thus improving a customer experience and increasing insurance companies' profits.
The Internet of Things (IoT) and telematics are going to change the insurance sector significantly in the upcoming years.
Let's take a look at each of these concepts and their effects on the insurance industry.
The IoT enables insurance companies to use the data from internet-connected devices to increase operational efficiency. These interconnected devices exchange information on their own, enabling more accurate predictive analytics, faster decision-making, and seamless process automation.
Thanks to the IoT, insurers can collect data on policyholders' behavior and receive prompt alerts about accidents. This way, IoT not only facilitates customer relationship management but also improves claims processing. While customers might fail to remember and report incident details, IoT records everything. As a result, insurers can identify the causes of accidents without guessing, assess the damage accurately, and make informed decisions on fair compensations.
IoT-enabled solutions can be implemented in the four biggest digital insurance ecosystems: connected car, smark housing, connected health, and commercial lines. 
One of the examples of the IoT in use is installing tracking devices in cars of policyholders to collect data about customers' driving habits. This method is called telematics.
Auto insurers use telematics for:
Driving behavior analytics

Customizing insurance plans

Timely maintenance reminders

Preventing accidents by identifying issues early

Getting notifications about accidents

Collecting accurate information about accidents
Telematics use cases aren't limited to automotive insurance though. The technology can be used to monitor any electronic asset with GPS tracking. There are examples of marine telematics, railway telematics, etc.
Chatbots are another powerful tool today's insurers should adopt to meet customers' expectations.
These are bot-powered chat widgets implemented on the insurer's website, messaging app, or/and customer portal. Insurers set up chatbots for many reasons:
They assist prospects by providing quotes or addressing other FAQs

They improve customer experience by offering 24/7 assistance

They free up agents by handling repetitive customer inquires

They generate leads by collecting visitors' contact information

They can qualify leads and automatically identify the right plans for them

They serve as help centers for policyholders

They can be used to automate the claims process
A quality bot can fully replace a live agent and carry out the entire policy application and claims process. This innovative approach allows insurers to offer top-notch customer service while empowering agents to focus on more complex tasks.
Insurance chatbots can be rule-based or AI-powered – you're free to choose any solution based on your needs. 
A rule-based chatbot is the simplest chatbot version that operates by following pre-defined flows. An AI-powered chatbot will use natural language processing (NLP) to understand user queries and provide intelligent answers. We'll elaborate on the use of AI and NLP in the insurance sector as we uncover the last trend on our list.
With AI becoming prevalent technology used to power a wide range of processes, the insurance industry is also actively adopting AI-powered solutions. McKinsey predicts that more than 50% of claims activities will be replaced by AI-enabled automation by 2030. To make it possible, insurers should embark on their journey towards AI right now.
Artificial intelligence and natural language processing enable insurers to create personalized customer experiences by processing massive amounts of consumer data automatically. These technologies not only improve claims turnaround cycles but also fundamentally change the entire underwriting process. 
Furthermore, AI and related technologies aren't prone to human error, thus eliminating related risks that might negatively affect insurers' profits.
Insurers can access AI and NLP capabilities through the following technology solutions:
AI-enabled insurance chatbots

Predictive analytics tools

Fraud detection software

Document capture technologies

Risk management software

Claims processing software
Insurance companies are yet to fully realize the potential of AI-powered solutions, meaning that you can be one of the first carriers to embrace the trend and enjoy its benefits. Start by implementing applications with a lower spectrum of complexity and build a sophisticated AI-based system step-by-step.
Subscribe to the Whatfix newsletter now!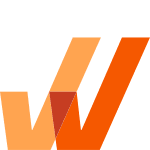 Request a demo to see how Whatfix empowers organizations to improve end-user adoption and provide on-demand customer support