Exploring Whatfix Alternatives & Competitors?
Discover why Whatfix is the best and most trusted digital adoption platform (DAP) in 2022 by comparing its ease of use, feature set, and overall platform capabilities against its top alternatives and competitors.
With the digital adoption platform software market growing at a rapid pace, there is a proliferation of tools in the DAP market which claim to be a Whatfix alternative in their bid to capture a share of the market.
Again and again, however, real-users rate Whatfix as the best digital adoption platform on the market on G2, citing its ease of use, content creation feature set, world-class customer onboarding and support, and much more.
Whatfix outsmarts the point vendors and is a complete solution to offer in-app guidance, personalized experience, and analytics to provide actionable insights.
We compared Whatfix features and pricing to five key competitors to make it easier for you to find the right user onboarding and employee training solution for your company's needs.
Whatfix is the leading digital adoption platform that offers both cloud and on-premise deployment options. It empowers companies to onboard, train, and support remote and in-office employees on enterprise applications to drive user adoption, cut training and support costs and improve productivity at scale.
Whatfix is also used by companies to improve their overall customer experience through better adoption of its customer-facing applications and creating an on-demand support system with in-app self-help content.
Whatfix is deployed globally and trusted by a big number of Fortune 500 companies to improve empower users while navigating change management, digital transformation, and the overall digital workplace. Whatfix is time-and-again named one of the highest-rated solutions on G2, Capterra, and Gartner on the DAP space.
Looking for a more in-depth comparison of all leading digital adoption platforms? Explore our comparison guide of the best digital adoption platforms in 2022.
Above: Example of Whatfix's digital adoption platform.
12 Reasons to Choose Whatfix Over Its DAP Alternatives
Although while comparing digital adoption solutions, Whatfix alternatives might share few capabilities with Whatfix as user onboarding software, the following unique functionalities differentiate Whatfix from its competitors:
1. Simple, Yet Powerful No-Code Editor
Whatfix offers a highly intuitive and user-friendly interface to its end-users. Right from content creation to consumption the ease of use is unparalleled and doesn't require any prior knowledge. It transforms a newbie into a pro by offering interactive on-screen guidance and improving the customer onboarding experience.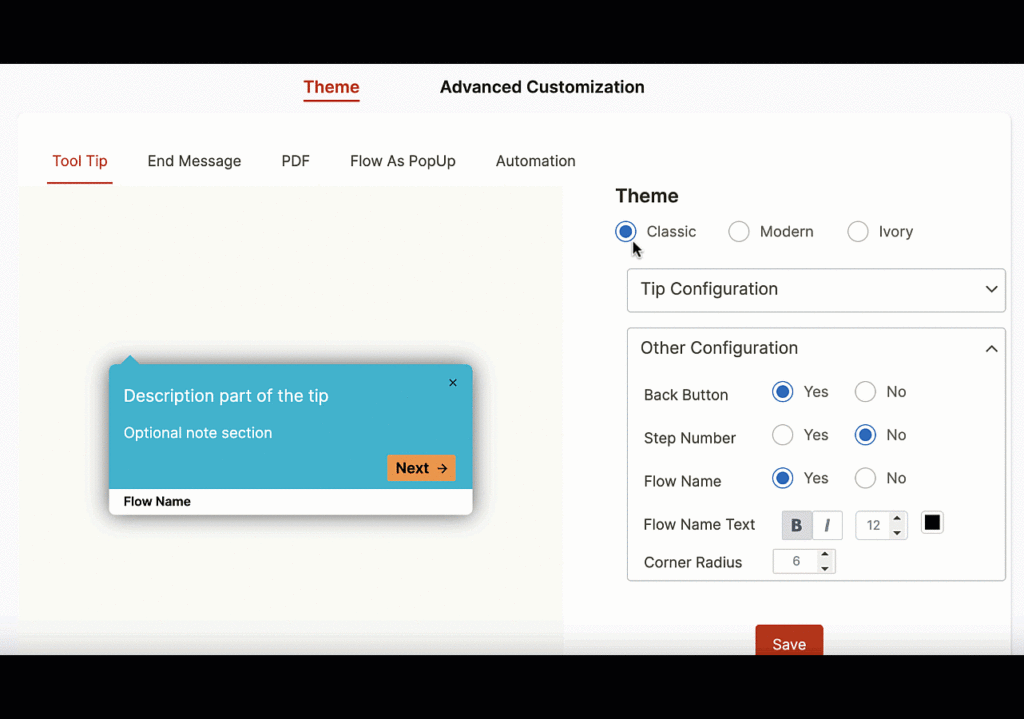 2. No-Code Content Creation & Management
Whatfix includes technical capabilities such as content aggregation, smart context, and algorithmic element detection—all of which create a true no-code content creation experience. It's extremely easy to create guided walkthroughs, in-app task lists, smart tips, beacons, product tours, pop-ups, and more. Bi-directional integration with all content repositories makes content management easy, even for non-technical users.
When you create training content like walk-throughs, Whatfix can automatically generate the content in multiple formats, including slideshows, videos, or articles. When you update the original, the other formats are automatically updated as well.
When users open the in-app self-help menu, Whatfix shows them on-screen guidance, the most relevant resources based on their role and where they are within the application. Leverage Whatfix's content aggregation capabilities to organize your existing content and make it accessible from the self-help menu and content created after implementing Whatfix.
Collect customer feedback from your end-users such as product feedback and NPS surveys and employee feedback on your internal software and digital processes all with Whatfix. Whatfix customers have the option of embedded and native surveys.
With Whatfix Analytics, analyze your product experience, user flows, user onboarding, and more. Understand how your users are adopting an application, when they realize value, friction points that lead to dropoffs and churn, build user cohorts, and more – all empowering you to make data-driven decisions on how to improve adoption.
With Whatfix's cohort and segmentation data, create contextual end-user experiences and flows catered to their use case. For example, if your product is an HCM software, you'll need to create contextual paths for admins who use the application, as well as the end-users who use its features to request time off, see benefits, and more. 
With our end-user behavioral analytics, tag your users and create cohorts, allowing you to build highly-relevant in-app guidance, onboarding flows, help support, and more – all inside your app.
8. LMS Integration & SCORM Compliance
Whatfix offers SCORM- and xAPI-compliant packages to integrate with your learning management system. You can create and launch interactive courses and load existing walk-throughs into your LMS.
9. Overlays on All Enterprise SaaS and Customer-Build Applications
Whatfix works seamlessly on both the customer- and employee-facing applications across all the major enterprise SaaS platforms – from application types such as CRMs, ERPs, HCMs, to vendors such as Salesforce, Workday, ServiceNow, Microsoft, SAP, SuccessFactors, and many more.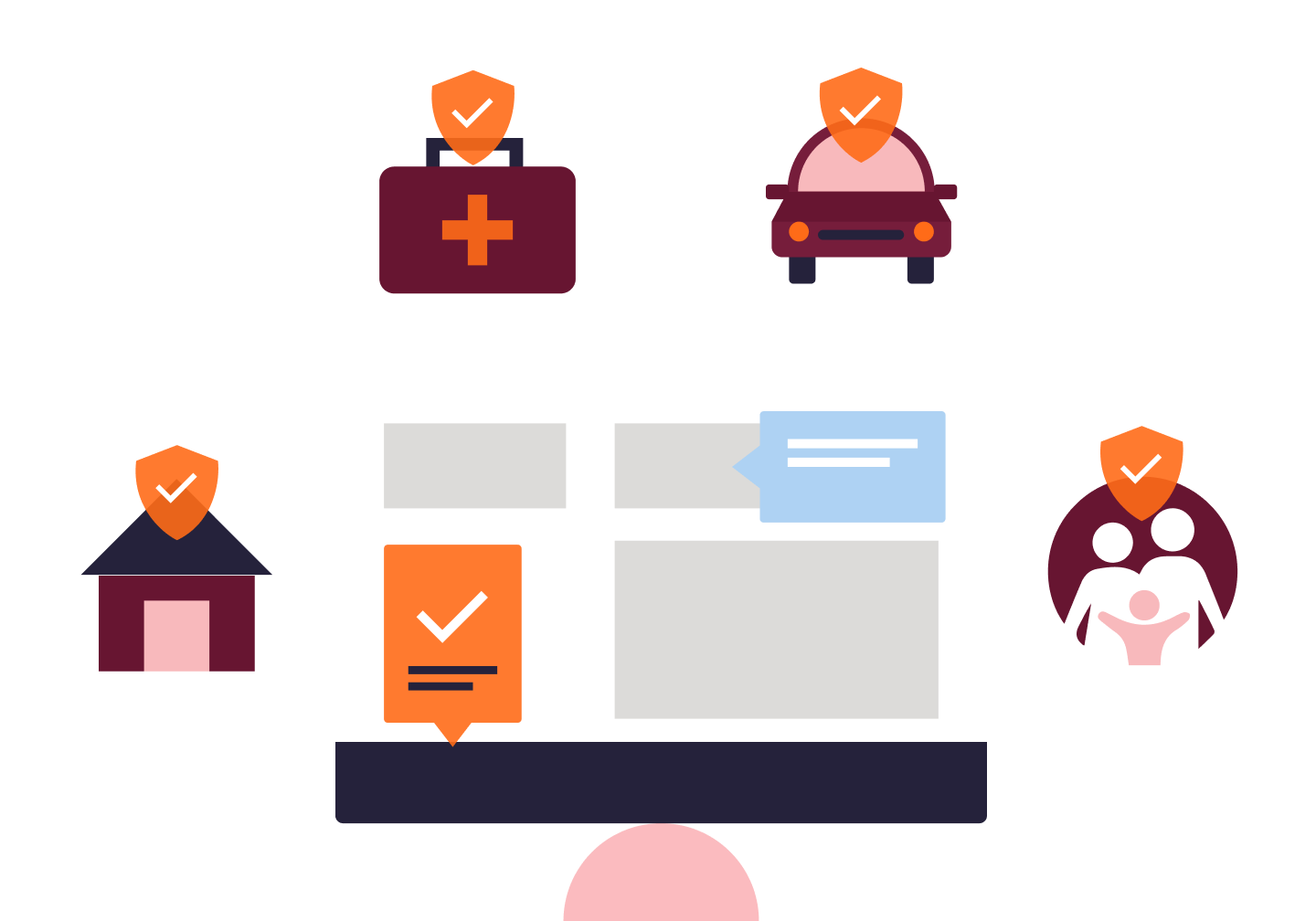 10. Desktop or Web Deployments
Simply offering cloud and on-premises deployment models isn't enough for some organizations. Whatfix is the only DAP vendor that provides a self-hosted model that accesses content locally with no connection to the public cloud at all.
11. Compliant, Secure, & Reliable
Simply offering cloud and on-premises deployment models isn't enough for some organizations. Whatfix is the only DAP vendor that provides a self-hosted model that accesses content locally with no connection to the public cloud at all.
Whatfix offers a highly intuitive and user-friendly interface to its end-users. Right from content creation to consumption the ease of use is unparalleled and doesn't require any prior knowledge. It transforms a newbie into a pro by offering interactive on-screen guidance and improving the customer onboarding experience.
Apart from these features, Whatfix offers stellar customer support and can proudly say that it has industry-leading customer support (9.8/10, according to user reviews on G2) that ensures organizations always get the most ROI from their DAP investments.
In G2's Winter 2022 reports, Whatfix earner top marks in both overall and enterprise segments in the customer self-service & digital adoption platform categories – resulting in 13 G2 awards.
Customer suggestions and requests make up about 60% of the Whatfix product roadmap. And with a transparent pricing model that includes unlimited customer support, it's easy to see how Whatfix delivers value beyond the product.
Whatfix is definitely the most simple DAP when it comes to the creation and deployment of interactive walkthroughs. I've previously tried WalkMe, but Whatfix is unquestionably a better alternative with a better overall product and better customer support.
Whatfix vs. Best Alternatives
We compared five Whatfix competitors and alternatives to help you decide which DAP is right for your business. Here is how Whatfix breaks down against its top competitors:
SAP Enable Now
WalkMe
AppLearn
Userlane
Apty
Unlike Walkme, Whatfix offers a superior analytics capability for actionable insights. Whatfix also reduces content creation time by creating multi-format content simultaneously and fostering a self-serve culture. Whatfix allows its users to obtain automatic contextual help via a self-help widget. 
Whatfix consistently receives higher ratings than WalkMe on review platforms such as Capterra and G2, in categories ranging from customer support to ease of use to features and functionality.
Ease of Doing Business With
Here are a few additional reasons to choose Whatfix as your DAP:
Easy installation: While WalkMe installation requires some technical knowledge, starting with Whatfix is as simple as adding a browser extension.
Automated content creation: When you create walk-throughs, Whatfix automatically generates the information in multiple content formats, including slideshows and videos.
SCORM Compliance: Whatfix's SCORM-compliant packages enable you to easily upload walk-throughs to your learning management system (LMS) to create interactive courses.
Contextualized guidance: Whatfix offers relevant walk-throughs and self-help articles, depending on the person's role and their location within the application.
Whatfix vs. SAP Enable Now
Whatfix is a leading DAP alternative to SAP Enable Now that you can also deploy either in the cloud or on-premises. Each platform promises to accelerate user adoption of your SAP software investments. However, Whatfix offers a more complete and flexible set of DAP features that also extend to customer-facing product onboarding. Simple content creation, adoption everywhere, flexible deployment, and open ecosystem are few of the reasons why Whatfix overshadows SAP Enable Now.
One other key differentiator for Whatfix over SAP Enable Now is the support factor. Whatfix is consistently rated as a customer service leader, giving users at companies of all sizes peace of mind as they encounter employee training challenges.
AppLearn being a relatively new solution offers limited capabilities. While AppLearn is focused almost entirely on employee training, Whatfix offers solutions for both internal- and customer-facing applications. Whatfix is a pioneer in digital adoption and offers quality support and sophistication to assist with training, onboarding, and change management. It leverages behavioral target
As a customer and employee onboarding tool, Whatfix outperforms Userlane in knowledge management, analytics, and personalization through contextual segmentation. Whatfix makes sure that your employees learn faster and perform better, and it also lets you know how you can improve both your product and your onboarding flow, based on user behavior.
On the surface, Apty offers a similar set of basic functionalities as that of Whatfix. But, on a granular level, Whatfix outperforms Apty in the quality of customer support. Whatfix offers localization of content with support for multiple languages and multi-format training. It further incorporates existing training content into your in-app self-help menu to foster a self-serve culture.
More often than not, customers end up paying more because of stringent pricing. However, this isn't the case with Whatfix. Unlike a lot of Whatfix alternatives, we offer flexible pricing, making Whatfix the most cost-effective product on the market.
Whatfix doesn't and can't offer a flat fee-based pricing model to customers for the simple reason that no two implementations are alike. Whatfix costs depend on a number of factors viz. the number of users accessing Whatfix content, the base application on which Whatfix is deployed, the mode of deployment, and so on. For that reason, it is always advisable that prospects get in touch with Whatfix to understand the pricing model and participate in building a quote for them.
You pay only for the features you opt for.
Whatfix Competitors: Comparison Tables
Ultimately, choosing a WalkMe alternative comes down to comparing features and value for money and finding the best fit for your business.
To make your decision easier, we created comparison tables so you can easily see the differences between WalkMe and its top competitors.
| Feature | WalkMe | Whatfix | Userlane | Pendo |
| --- | --- | --- | --- | --- |
| Create in-app content such as guided product tours, walkthroughs, smart tips, task lists, and more. | ✅ | ✅ | ✅ | ✅ |
| Embed knowledge base wiki that link to external resources and track support question and search trends | 🚫 | ✅ | 🚫 | 🚫 |
| Directly integrates with your LMS | ✅ | ✅ | ✅ | 🚫 |
| SCORM compliant | 🚫 | ✅ | 🚫 | 🚫 |
| Autogenerate content into multiple formats and languages, as well as automatically pull in existing training content into your self-help wiki | 🚫 | ✅ | 🚫 | 🚫 |
| Collect feedback with in-app surveys | ✅ | ✅ | ✅ | ✅ |
| Communicate with users directly with in-app messaging | 🚫 | ✅ | ✅ | ✅ |
| Train users on mobile and web-based apps | ✅ | ✅ | ✅ | ✅ |
| Integrates directly with all major enterprise software vendors including Salesforce, SAP, Microsoft, and more | ✅ | ✅ | ✅ | ✅ |
Why Whatfix Outperforms Its Competitors
You can use any of the above-mentioned Whatfix alternatives to create basic product tours, and they all offer in-app survey and analytics features.
However, overall, Whatfix stands out from the rest because of its ease of use, variety of features, versatility, and customizability. Whatfix disrupts the way end-users consume content, thereby maximizing your ROI and employee productivity.
reduction in training train
reduction in support requests
reduction in time to launch
Don't see your answer? Send a message to our live chat, we'd be happy to help!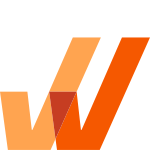 Request a demo to see how Whatfix empowers organizations to scale enterprise-wide changes, improve user productivity, and drive user adoption fast.