Time and tide have changed with technology. And User Experience design has changed with people's mentality.

Most users no longer have the patience to sit and read through lengthy user manuals or watch explanatory videos before trying out a new product. Instead, they prefer to jump in the midst of the product and learn it, by directly working on it.    
Users expect instant gratification. If the gratification is delayed, then the likelihood of them using the product takes a nosedive. So, as you plan your product's UX, an important practice is to sketch out all the possible actions and reactions of your user.

It's quite straight forward.
"If you want your users to love your product, then you must learn to think like them."
Frankly, you can't. There are no ways you can turn of the designer/programmer/product-owner part of your brain and think like someone who would just benefit from your product. But, that is definitely not a downside. There are many efficient methodologies that you can utilize to draw honest-to-goodness conclusions as you built your User Experience. But the fact is, it all depends on how you understand your user's probable mentality/actions and alter the usability of your product.
Enter one of the most popular usability testing method – Cognitive Walkthrough.
This here is the concept that will help you put on your user's shoes and think like them. It'll help you to evaluate the usability of a product, through a series of tasks and a set of questions from the perspective of the user.
It is a methodology that is highly revered for usability evaluation and planning.
But then, what about applying what you comprehend from all of it?
The execution would need a technology that can guide the users promptly through the defined series of tasks when needed. 
And that's possible with another interesting technique – Interactive Website Walkthroughs. This approach proves to be fruitful in the execution phase and provides step-by-step guidance to the users. This guidance helps them complete all the tasks from start to end, effectively.
Now here's a thought.
What if you implement both walkthroughs, Cognitive (in the testing and evaluation phase) and Interactive (in the execution phase), in your User Experience design?

Frankly, it could create wonders in your web product's usability.So, through this article, I'll explain how to get to the Eureka moment, by utilizing and applying the concepts of both Cognitive walkthroughs and Interactive walkthroughs on your web product. But before we get to the crux, let's first understand both concepts like the back of your hand.
Let's get on with the first one.
What is a Cognitive Walkthrough?
Cognitive walkthrough as I mentioned earlier, is a pen and paper based approach that puts you in your user's shoes. It helps you understand the user's perspective of your product. Although it is worked out by evaluators, like Product Managers or UX designers, this approach helps in getting a quick and early feedback on whether your user experience is easy for a new or infrequent user to learn. As the next step, it also creates a leeway to understand why it is easy or isn't.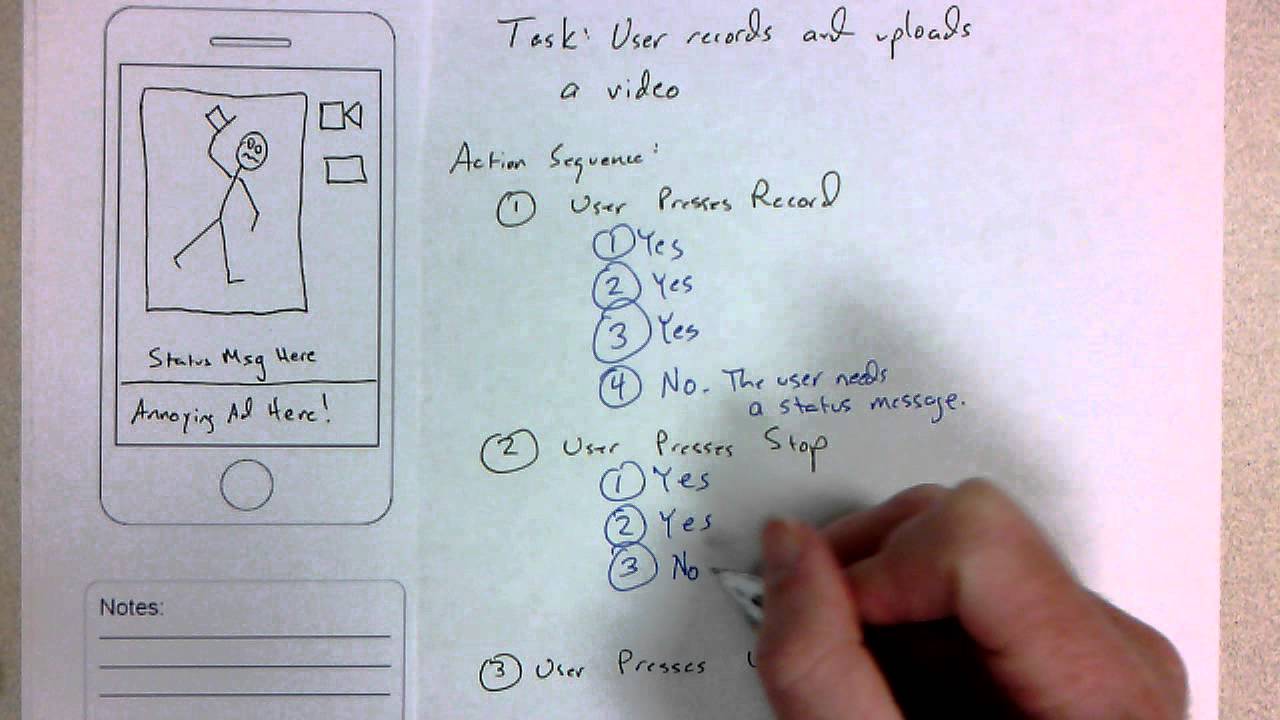 This method is applied when you don't have access to real users. Once you work it out, it will help you identify the major issues at the multiple stages in your design process.
How do you go about a Cognitive Walkthrough?
The first idea that should strike you before you design your cognitive walkthrough is that "People learn differently."
Generally, there are two learning styles that users adapt  – Global and Sequential.
Global learners tend to learn in large strides. They absorb content almost randomly without seeing connections, and then suddenly getting it. Much like those users who prefer finding the 'Aha moment' of a product on their own.
Sequential learners, on the other hand, tend to gain understanding in sequential or linear steps. They prefer to find a connection between each step and follow the next step logically. You may relate to the users who prefer handholding before they start using a product.
"Often, user errors occur when the designer has failed to render his idea of the system correctly to the user."
– Don Norman, Author of The Design of Everyday Things
So, the first thing is to understand the "mental model" of your user, in order to drive them to the touch points that you've designed. This will merely help you devise the preference of sequential and global learners who would want to use your product.
The second idea is basically the core principle of Cognitive walkthroughs.
Before you start creating a cognitive walkthrough, you need to list down the actions that are to be completed for each task on your user interface. Commonly called as the "Happy Path" in usability testing, it is a default scenario that features the no exceptions and error conditions.
If the scenario runs successfully, then you know that there is no problem with your user experience. If not, then that's where you begin iterating your analysis.
Once you have understood your product's happy path, then you are ready to design your cognitive walkthrough.

Designing a Cognitive walkthrough
The cognitive walkthrough is structured around several questions on User experience and interface design. These questions help in finding the problems that need fixing during the usability test.
For ease of understanding, let's consider these questions as the 4 steps of designing a cognitive walkthrough.
1. Will your user try and achieve the right outcome that you've designed?
The problem statement here is whether the user would go through your ideal UX funnel, to perform the task that you've designed or not. There are two issues that can be evaluated in this step.

– You will be able to gauge the proficiency required by a user to understand the value proposition that you propose. It could vary from user to user, depending on their global/sequential learning styles.

–  Even if you users are technically proficient, they could get confused due to the design (could be a CTA or any other action item) and miss out on your expected outcome.
2. Will the correct action be made sufficiently evident to the user?
This step rests on the positioning of the action items on your application design. It is assumed to be a two step process.
– Step 1, is an attention process: If your design's action item is hidden within your UI and is not clearly visible to the user, this could lead them to miss it out completely.
– Step 2, is an action selection process: If you have multiple action items, then the user will most likely get confused and miss out on interacting with them.
3. Will your user correctly associate with the action and objective that you expect them to achieve?

This is highly based on the language and the industry jargon that you use on your website/application. All of your users may not be familiar with the commonly used words in your industry. It is better to keep the context in such a way that even a layman can understand what you are trying to communicate via the content.
The same could also apply in terms of actions. Your users may not carry out the intended task if you expect them to control with multi-key actions.
4. If your users perform the correct action then will they promptly take the next step in the task?

Feedback is the key to making sure that there is continuity. If you don't have a feedback or progress tracking mechanism in place, or if it is poorly worded or ambiguous, then it's most likely that your users will leave half the way.
In such cases, a progress bar or a loading screen or an acknowledgment is used to notify the user.
No, despite working out all the four ideas above, what if your user does not perform the way you expect them to do?
That's where the idea of combining both the ideas of Cognitive and  Interactive walkthroughs makes a lot of sense.
How does Cognitive Walkthrough + Interactive Walkthrough work together?
Let me give you a scenario.
Your company's product is a CRM Software with distinct features. When you were designing the user experience of the CRM, you must have thoroughly calculated your expectations with a Cognitive walkthrough. But then, due to time and bandwidth constraints, you weren't able to apply all your UX design ideas on the end product.

Now, when your users start using the application, their intention is to utilize the available user onboarding tools and make the maximum out of their investment. Their interest towards your product would depend upon how easy and scalable it is to them.

But, what if your design is not working as you had planned? Your analytics might tell you where the issues are, but is rebuilding the user experience to make things right, an option? Or, would you prefer going for an add-on solution that can solve the problem quickly and easily?
An effective add-on solution, in this case, would be an Interactive Walkthrough.
An Interactive guided walkthrough can be used to create step-by-step guides to help your users navigate and perform tasks on your product. Think of it like taking the pen and paper method of the Cognitive walkthrough and executing them on a live end-user platform.
The biggest advantage being that, once you work out the cognitive walkthrough, you already would know the places where your users must be engaged promptly.
How to create an interactive walkthrough?
There are many available models of interactive walkthroughs for the web. Depending upon your time and bandwidth, you could create the walkthroughs from scratch using open source resources or adopt the completely built, plug and play solutions like Whatfix.

Here's a snippet of how Whatfix's interactive guided walkthrough work.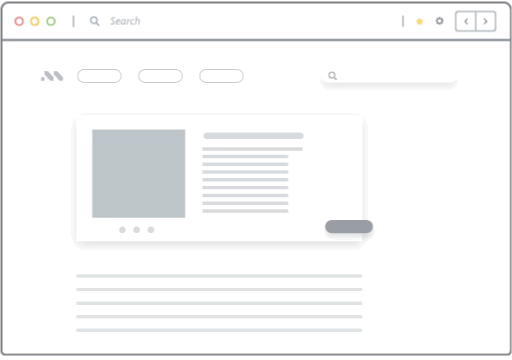 Once implemented, interactive walkthroughs can help you fill the gaps in your design, ensuring a smooth experience for your end user.
Popularly they are used for user onboarding, product tours, employee training, change management and guided help and support.
Summing up…
Creating a User Experience that works for all users is tricky. What works for one user, may not work for another. This is the reason why approaches like Cognitive walkthroughs and Interactive walkthroughs are important in UX design.

While Cognitive walkthrough helps you analyze what is needed to engage the user, Interactive walkthrough helps you make sure that your user is prompted enough to perform the task.

With the right mix of both, getting the users on your good side would be much simpler.
I'll leave you with yet another food for thought, a quote by Steve Krug.
"The most important thing in making a website is TO NOT MAKE YOUR USERS THINK"
---
What do you think about the concept Cognitive + Interactive walkthroughs? Do you have any conflicting thoughts or interesting suggestions? Do let me know in the comments below!
We at Whatfix believe that interactive walkthroughs will change the user experience of web applications by large. And our customer base speaks for itself, ranging from startups to SMB's to Fortune 500 companies.
Are you looking for a solution to accelerate user adoption, training, documentation, and support? Well, then I urge you to try us out.