In the age of bite-sized stories and posts a la Snapchat, Reddit, Twitter and Instagram, the mantra is "seek and you shall receive quick, personalized and interesting content".
So, it is only natural for employees and HR professionals to seek out similarly accessible and pocket-sized tutorials in the world of corporate learning.
In response to this popular demand, microlearning was born. It emerges as a natural fit for the current generation of employees who are regularly overloaded with a flurry of information. Such self-paced, real-time training makes learning a part of everyday work and not something unrelated to take time out for.
But will it leave traditional learning practices in the dust?
The curious case of the self-emptying gas tank
Truth be told, old school corporate training methods are a great way to give employees a complete lowdown on everything from soft skills to job aids and enterprise software support. But here are the problems that conventional learning practices lead to: 1. Today, these formal sessions are comparable to pumping gas into a car's tank that has a hole in it. No matter how much information you pour down the learners' throat via long-format sessions, only a small portion is retained and most are forgotten by the time employees need to apply that learning in their work.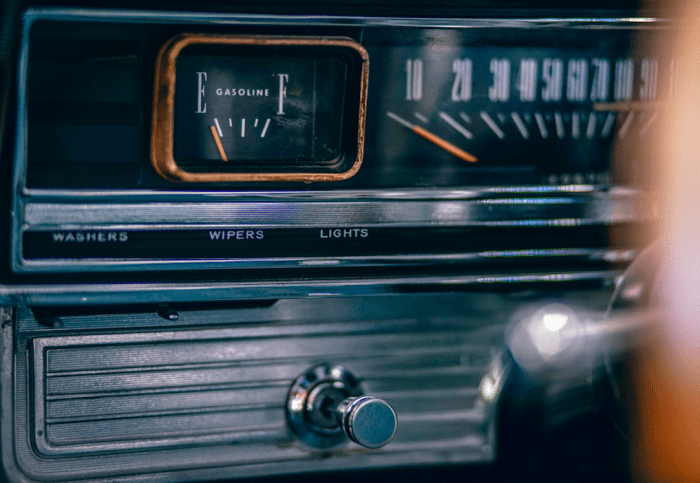 This observation is reinforced by the concept of the Forgetting Curve, which states that learners end up forgetting 90%, of what was taught to them; within a week. This statistic is especially true in the case of the millennial workforce.
2. Creating an hour of training content, for classroom sessions, handouts or powerpoint presentations, takes a minimum of 43 -185 hours. Now imagine having to create many such modules for the different skills that your employees need to pick up. Since most of the learning is forgotten on learners, in no time at all, this translates into a colossal waste of time and effort.
3. Additionally, it's important to note that the current pace of technological change is leading to a drastic reduction in skills' half-life to just 2.5 years. This means that half of what your employees learned 2.5 years ago is obsolete. This digital skill gap is estimated to cost G20 economies up to $11.5 trillion in cumulative GDP growth in the next ten years, according to a study by Accenture.
To grow their career and in many cases, to stay relevant to business, employees will need to learn new skills to replace the old ones. That makes constant employee training an absolute essential for businesses as well as for employees. And this is where traditional classroom training fails. It is too time-consuming and expensive for the L&D department to deliver continual learning with these methods.
And it's not just technical skills. There are new technologies that even seek to improve your soft skills. Google's former head of HR, Laszlo Bock, recently launched Humu. This exciting startup technology reminds employees to change their behavior with time-based alerts. The core aim of this tool is to get employees to learn to be "more human" again.  
So, time is ripe for companies to evaluate 'microlearning' technologies to replenish the metaphorical gas tank, in small amounts, but effectively. Such innovative ways to train employees will ensure that the car 'of learning' keeps running efficiently, and fuel 'of time, money and effort' isn't wasted either.
Microlearning benefits for employees and organizations
Consider a workplace situation where Sarah, a new employee at a retail firm is trained on an updated machine learning powered CRM application to make decisions at point-of-sale on the best promotion to offer to a client. But even though she attended the training on this update to the site, she doesn't remember exactly how to do this. Chances are, hundreds of employees have similar (if not the same) and periodic struggles. The question is, should they create a support ticket for this, every time? Or, perhaps, they should request for a 1+ hour refresher course on how to use the software?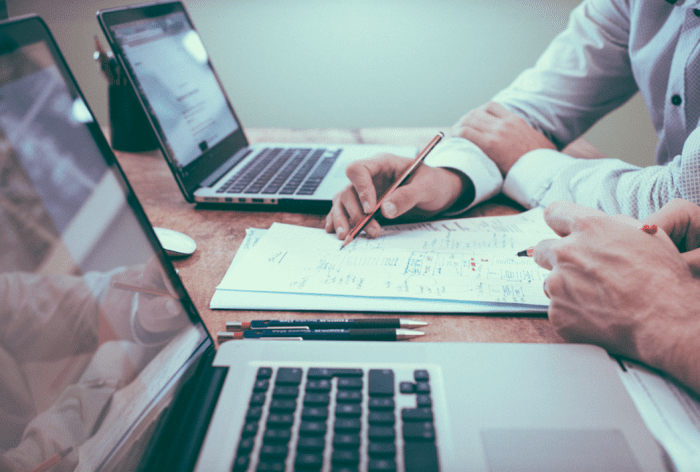 It would be much more efficient if XYZ Ltd. were to supplement the occasional formal training session with microlearning modules linked to the CRM tool. These modules would keep employees engaged with a continuous on-call learning experience through social media tips, interactive walkthroughs, and pop quizzes.
Here is how microlearning helps employees on their learning curve without disrupting their flow of work:
Higher retention of learning –

Short nuggets of content tend to fit neatly into the training workflow and are believed to drive over

20%

more information retention.

Improved learner motivation by rapidly filling skill gaps

– According to a survey conducted with 385 employees, more than

50%

said that if the courses were shorter they would use their organization's learning program more.

Just-in-time support

– Microlearning modules that cater to the concept of

'Learning By Doing

' are especially useful for urgent situations where you need information but don't have the time to wade through whole 1-3 hour sessions.

Personalized learning

– As the Linkedin survey states, over

40%

of Gen Z and millennial learners and 33% of Gen X and boomer learners prefer to self-manage their learning experiences. Microlearning allows employees to create their own learning goals and access relevant content that helps them reach that goal.

Learning on the go

–

Mobile learners

are said to study an extra 40 minutes per week, in their personal time. Thus microlearning is particularly helpful for the Millennial and Gen Z employees who tend to feel that they want to learn a new skill but just don't have the luxury of time.
So, its no small wonder that 81% respondents of the study "Micro Learning: A Modernized Education System," vouched for microlearning as the best learning system for their workplace.
And on the other hand, apart from individual employee benefits, enterprises also stands to gain much ROI from using microlearning tools. Microlearning involves automation of content creation and delivery of that content at scale. Hence, microlearning is said to reduce development cost by 50%. At the same time, learning architect Ray Jimenez, believes that it increases the speed of development by 300%.
Microlearning is not just another trend in the learning and training space. It is a powerful tool that makes it possible to deliver training in a way that suits today's needs best.
Guess all that means it's time to go all out and embrace microlearning. Or is it?
Checklist to Determine if Microlearning is Right for your Organization
There is much to take into consideration when adding microlearning to your Learning & Development (L&D) arsenal. You need to ask yourself these questions before making a decision:
Do you have an existing learning support system in place? If yes, do you find it to be ineffective?

Y/N

Are your employees tech-savvy?

Y/N

Do you constantly need to update your training and arrange refresher courses for your employees?

Y/N

Do you see skills becoming quickly outdated with your business units increasingly asking for more and more courses to be scheduled?

Y/N

Are your employees struggling to make time for training?

Y/N

Do employees often and quickly forget large portions of the information presented during training?

Y/N

Do you need to get employees to adapt to new tech solutions or business changes quickly?

Y/N

Are your employees not kicked about long training sessions?

Y/N

Do you need to get your employees to participate in regular training sessions on dynamic, yet critical compliance and regulatory updates?

Y/N

Can your learning content be split into concise and quickly-applicable lessons

? Y/N

Do you have a sharp vision for the desired learning outcomes – such as a skill improvement or behaviour change?

Y/N
If you checked 'yes' to even 2-3 of these questions, then your organization could definitely explore using microlearning solutions. It may very well be the thing that saves you from an expensive lawsuit or a drop in efficiency.
Can microlearning tools deliver ROI?
Trotec Laser Gmbh, a world leader in the field of laser technology that employs over 550 people worldwide and serves customers in 90 countries, has very effectively used microlearning tools to its advantage. A little over two years ago, the company had adopted Salesforce as their core CRM platform in Austria, Germany, and Switzerland; with plans to roll out in other offices. And to support with improving adoption of the platform, they started using their in-house LMS (Moodle) for creation of traditional Salesforce training courses.
They noticed that the preliminary issue was related to managing change and improving Salesforce adoption rates. Since the turnaround time for course creation, on Moodle, took an average of 30-40 days; the next challenge involved creating content via Moodle, at scale and within a strict timeline.
After much research, they decided on leading digital adoption platform, Whatfix, owing to its capability to solve the immediate learning issues faced by Trotec through SCORM compliant LMS training courses.
In the first phase of implementation, Trotec employed the microlearning software to create real-time, scalable and interactive walkthroughs on their Salesforce Lightning sandbox environment. This proved to be a success. So, in the next phase, the company leveraged Whatfix's SCORM package support to repurpose this walkthrough content to be added as Salesforce guides for the Moodle content library.
Thanks to its fast implementation and ease of use, Whatfix helped deliver better ROI in terms of:
60% reduction in training and content creation effort

Up to 50% drop in the time taken to create training materials

Reduced requirement for software customer support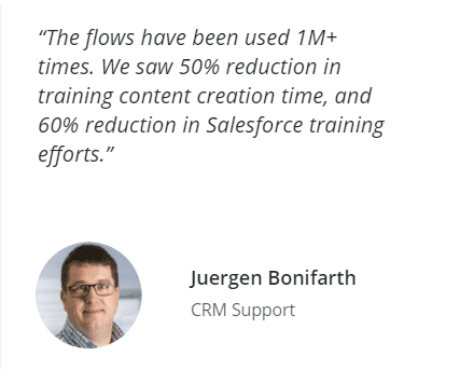 These encouraging numbers prove that the microlearning tool was very effective in this organization's context. But the journey doesn't end here.
It would be most prudent to continuously measure the impact of training – the requirement for software support, the time taken to create training modules etc. It is also important to revisit/tweak the learning strategy; in case certain learning KPIs are not faring well.
As the old saying goes, "you get what you measure". And only by measuring the efficacy of the microlearning tools can we know if it has helped remedy the business problems.