You could be THAT person in your office! You know, THAT person who gets way more work done than anyone else! Who never stresses out on deadlines. Who knows Salesforce like the back of their hand! Who is considered as the Salesforce Champion and the go-to person for all possible hacks on the platform.! THAT person, who simply can redefine the meaning of productivity, in your organization.
Do you think you could be THAT person?
Well, to get to that level, you should know all the possible tips and tricks of Salesforce. So, I've tailor-made a Salesforce productivity series, that will get you productive in no time!
Let's cut to the chase!
30 Phenomenal Salesforce Tools That'll Make You A Productivity Magnet
Productivity in Salesforce or any tool for that matter is subjective. Albeit, by implementing the right approaches, tools, and techniques, productivity can be accelerated.
So on that note, let's check out some productivity tips and tools, categorized according to how and where it can be applied.
Be the Ultimate Time and Task Master
Saving time is often considered on par with improving productivity. Especially, when you work daily on a sophisticated CRM like Salesforce, your top most priority is to get things done as quickly as possible.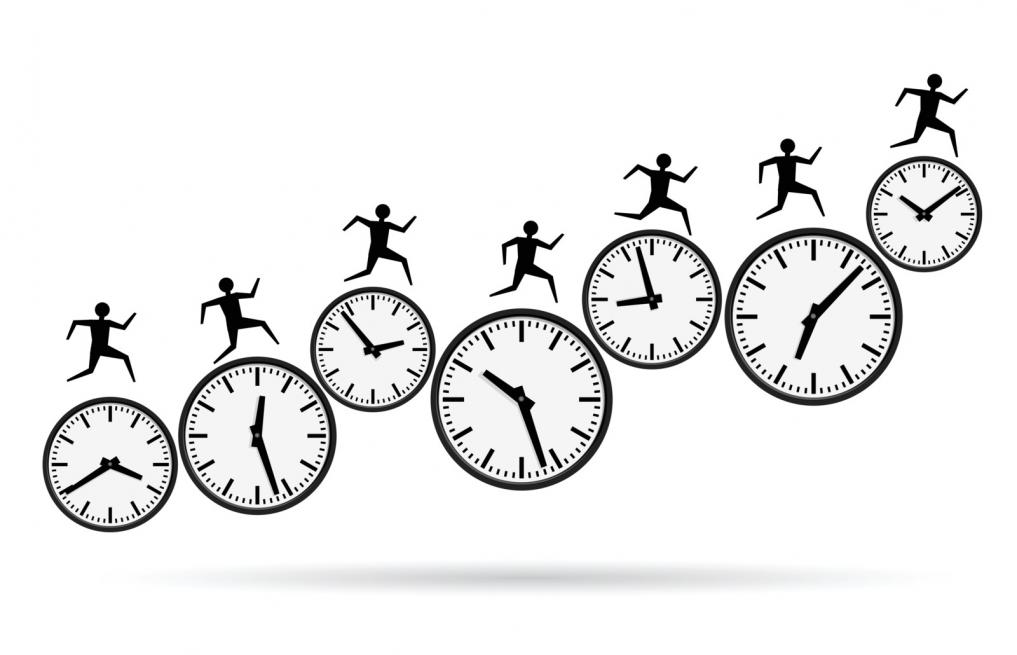 But the truth is, all time management begins with planning. And, once you are done with planning,  understanding the methodology, effectively tracking the measurable parameters and managing distractions raises to the top of your priorities.
Let's see some ways you can manage both time and tasks while working on your Salesforce.
1. Plan and create time slots for your meetings effectively
Back and forth emails to schedule meetings/demos are simply, a pain. It not only consumes time but also risks losing the prospect's interest while it's at the peak. One way to make sure that doesn't happen is by easing them through a personalized appointment scheduling system.
Apps like [1] Calendly and [2] TimeTrade allows you to automate these workflows on Salesforce with its integration. They provide an easy to use platform for scheduling time slots for appointments, demos, and meetings which automatically gets updated on your Salesforce.
Other Alternatives: [3] Doodle, [4] Front Desk
2. Sync meetings, appointments, and emails with your Salesforce
It's highly likely that you use either Gmail or Outlook for your daily email communications. But, how well do they work along with your Salesforce?
Apps like [5] Ebsta and [6] Cirrus Insight enable you to sync your emails and calendar directly with your Salesforce so that you can avoid unnecessary data entry and cross-checking. These apps also provide detailed email tracking insights and automation options that will further on simplify your tasks.
3. Organize and manage tasks and projects smartly
Great teamwork comes with a well-organized collaboration methodology in place. This could be something simple like creating a to-do list, to the more extensive tracking tasks and communicating with them across the organizations.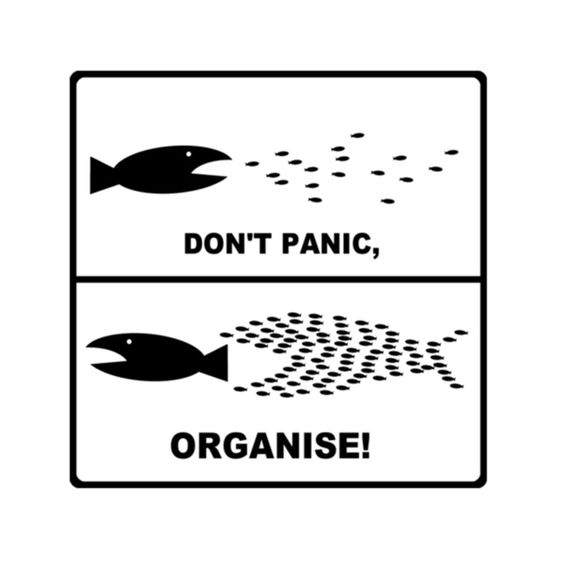 By default, Salesforce provides a task management feature. If your tasks are smaller in load, then the native task management tool is more than enough for you. But, as you scale, for productivity sakes, you will have to look for apps capable of collaboration and task management on a higher level. That is where apps like [7] Trello, [8] Taskfeed, and [9] TaskRay hits the spot. With these tools – listing, organizing, and collaborating tasks on Salesforce become much simpler. Giving you more time to build personal relationships than doing grunt work.
Other Alternatives: [10] MyDay, [11] Asana
4. Find your ideal work-life balance
Compared to the points above, this may sound a bit too generic and more of a life hack. And yes, it definitely is! Finding the ideal work-life balance is the key to managing your time and tasks. If you adhere to the distractions then it's highly likely that your productivity will plummet. And likewise, If you end up working a lot, then it's likely that you'll burn out, which will put an end to your productivity once and for all. But, if you are passionate enough then there are plenty of workarounds.
Being specific to Salesforce, you can try out the apps like [12] RescueTime and [13] Time Tracking. These apps will allow you to track the hours you (or your team) spend on Salesforce and other applications, giving you an accurate idea of what you do every day. Accordingly, you can figure out your Productive v/s Slacking hours, to determine the best timing that works for you.
Must Read: Here's is a humongous list of Salesforce Extensions that you will definitely love.
Streamlining Salesforce Training and Onboarding
An efficient Salesforce onboarding and training program can go a long way in terms of productivity. Especially, because sophisticated CRM's like Salesforce is not easy to master.
5. Fill the gap in your training and onboarding
Traditionally, organizations employ trainers, consultants or huge documentations and videos for Salesforce onboarding and training. Although, this method works, when you consider the time and cost factor, then you'll  know that such a system will never be scalable.

Source
If your organization onboard even 50-100 employees a year, then you need to ensure that the time and effort spent to train them, reflect on your ROI.
This is the gap that companies like [14] Whatfix are aiming to fill for Enterprises. Straying away from the traditional methods of training, Whatfix has successfully merged Salesforce training with the concept of performance support with their smart interactive guides. The interactive guide (a.k.a interactive walkthrough) help the employees self-serve and learn tasks/processes while performing them live on the platform. This makes both onboarding and training easy when compared to the recurring investment on the other methods.
6. Make training personal with Champion or Buddy system
For small & medium businesses, it's highly likely that your onboarding and training budget are minuscule. That is where you use the might of your workforce and platforms like Salesforce Trailhead to fill the gaps. When it comes to utilizing your work force's expertise, the best way to go about is, creating a Champion system or a Buddy system within your organization.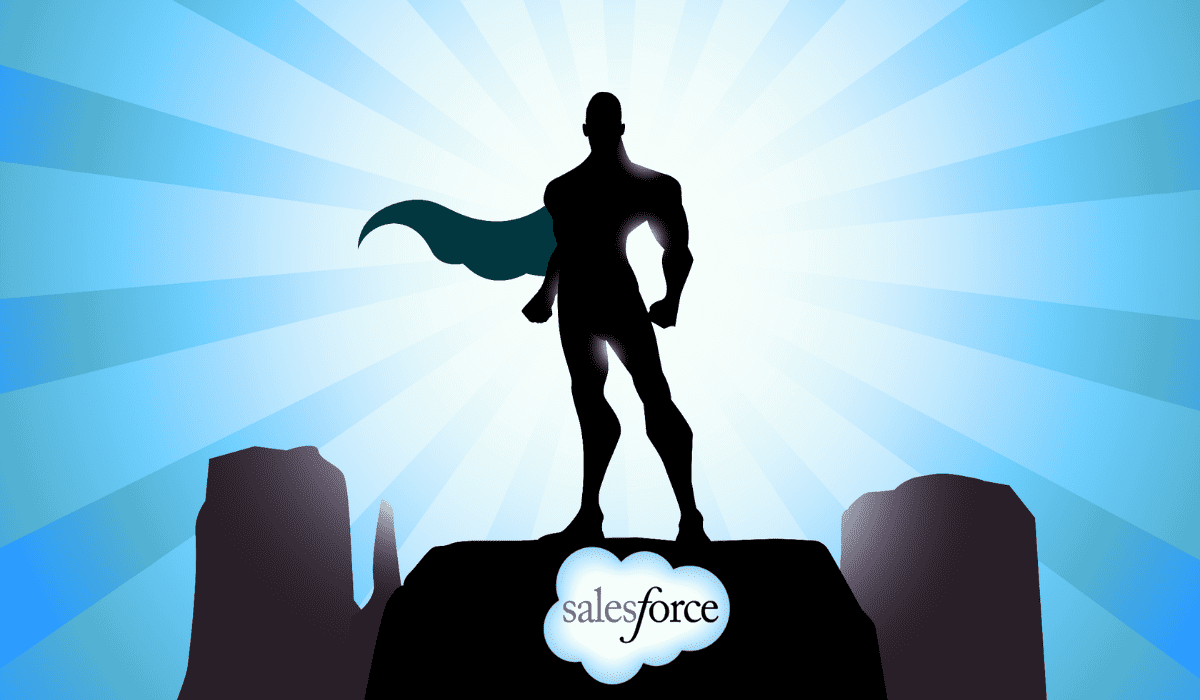 The Champion system aims at creating multiple internal Salesforce Champions who knows the platform like the back of their hand. They tend to be the pivot to all your training efforts and is/are responsible for helping employees learn the platform.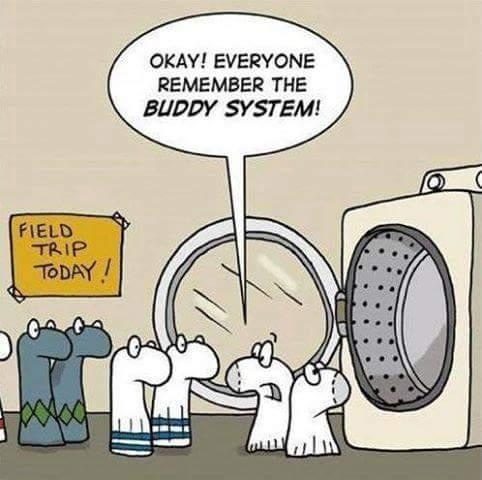 The Buddy system is a mutually incentivized system for new hires, wherein they are assigned an onboarding buddy as soon as they join the company. Popularly used in many organizations including Salesforce, the buddy system empowers the experienced employees to serve as a resource to the new employees. An onboarding buddy not only helps in getting the new hire onboard the platform but also acts as the go-to person for information on the workplace and team.
If you are on a lookout for more tools, then do check out my exhaustive list of User Onboarding tools.
Mastering Data Collection and Management
Data is the lifeblood of all users of Salesforce. The CRM allows you to collate and collaborate to grow a healthy pipeline all in a matter of clicks. But the tricky part is that, due to its sophistication, managing data on Salesforce consumes a helluva lot of time. Cluttered data means more time to search for the opportunity and less time selling.
7. Automate Data Entry on Salesforce
"Less time managing data is more time making sales. "
One of the things that all Salesforce users hate is mundane repetitive tasks. These tasks might be something simple but hefty such as data entry and management. But, if you consider the time consumed by them, then you know where your efficiency goes awry.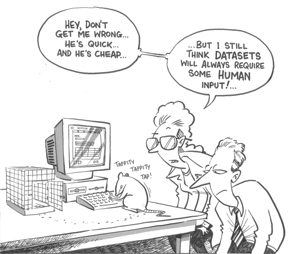 Sources like Salesforce's [15] Data.com is one of the best ways to save time while increasing productivity. It is one of the most comprehensive sources of business and contact information, available to you in a completely organized format.
Another tool that could help you analyze and automate your Salesforce data is [16] Datanyze. This nifty tool has various forms of tracking and analytics that will help you right from prospecting to closing more deals.
More the data, better the accuracy, better is your chance at cracking the deal.
Alternatives –[17] Zoominfo, [18] DiscoverOrg
8. Automate data cleansing to empower your reps
Have you ever tried cleaning data in your Salesforce? If you have, then you know how excruciatingly painful a process it is. The reporting side of Salesforce is normally the messiest among the lot and is something companies struggle to keep under wraps.
To help maintain your sanity, there are some nifty tools that will help you to manage duplicate data, reports, overcrowded page layouts, firmographic information, etc. Apps such as [19] RingLead, [20] Cloudingo, and [21] Data Cleanser are among the best in the lot which will help you improve your data quality while cleansing your Salesforce.

Tone Your Communication and Sharing Strategies
To effectively support your sales, marketing, and support communications, the technology you use must be consistent, easily accessible and incorporated in your organization's workflows. The idea is to make communication so simple that you don't have to think twice on how to do it.
9. Turn your Email into your most powerful weapon
Naysayers may say that Email is dead. But the fact is, Email is not dead, but evolving. Even with all the advancements that instant messaging, video calling and social media apps have made, Email remains as the effective means of communication by billions of professionals.
I had already mentioned apps like Ebsta and Cirrus Insight which helps in syncing emails directly to your Salesforce. Besides that, there are some kickass tools like [22] Boomerang and [23] ReplyUP that allows you to automate emails, follow-ups, etc. If you are looking for a prospecting and people finder solution right within your email, then you have tools like [24] Rapportive and [25] Clearbit. They will help you in targeting your prospects with accuracy, saving the hours that you spend on research.
Also Read: Is Your Email Onboarding Terrible? Here's How 4 Startups Improved It
10. Collaborate closely with your team
"If you don't actively collaborate in a team, then you will need to reinvent the wheel every single you do something."
If collaboration is at the heart of your business, then rest assured your work will move faster.
In the task management section, I had already mentioned some nifty collaboration tools for managing the tasks and process effectively. But, those are just a small part of all that you can do. Collaboration can be done in other ways like:
– Creating a collaborative calendaring, and project with  [26] DreamTeam
– Sharing a [27] Google Drive or [28] Dropbox with all the files stored on the cloud
– Talking over a walkie-talkie messenger with your colleagues with [29] Voxer
– Live broadcast of your data, performance increase, friendly competition, etc on a display at your workplace with [30] Hoopla.
---
Do you have anything more to add? Tell us what all you are planning on implementing in the comment section below.
Stay updated on more amazing insights by subscribing to our blog.