What Is the Digital Adoption Show?
The Digital Adoption Show is a biweekly podcast on Spotify hosted by Whatfix's own Tamanna Chanana, as well as various Whatfix leaders, discussing HR & L&D topics, trends, and challenges with voices from leading organizations across the globe. 
These discussions focus on L&D strategies to improve digital adoption and upskill employees that have been successful, how they were executed, their ROI, and much more. They also like to have some light-hearted fun!
Don't miss out on these great discussions from season 1
In the past year, we were able to bring on incredible enterprise L&D leaders to discuss challenges and trends in corporate learning and development. Between traditional L&D challenges, digital transformation, and COVID-19, we had quite a bit to talk about throughout the year. And season two – which launches in January – is shaping up to be even better!
1. Kelly Palmer on Adaptive Learning
In this episode, we were able to catch up with Kelly Palmer, CLO at Degreed to discuss how companies are able to nurture their workforce to become agile learners with continuous upskilling and reskilling programs. 
Palmer is an L&D thought-leader with senior-leadership experience at Degreed, Yahoo!, LinkedIn, and Sun Microsystems.
2. Charles Jennings on the Performance Paradigm
Episode Title: Moving From the Learning Paradigm to the Performance Paradigm
Guest:

Charles Jennings

, Partner, Strategy and Performance, Tulser/70:20:10 Institute

Listen on Spotify Here – 32 mins
Charles Jennings discusses how organizations are shifting from the Learning Paradigm to the Performance Paradigm: Challenges and Opportunities. He shares how the 70:20:10 rule can be implemented in the flow of work by the company to adapt to the leader and build a high-performance culture. He also provides brilliant insights into overcoming the 'training bubble' and L&D's role in making businesses thrive.
Over the course of his 40-year career, he has held roles such as business school professor, learning officer, and member of boards and steering groups for international learning, performance, and business organizations. A former senior CLO at global companies, he has extensive experience in corporate L&D, Talent, and HR functions. In addition to his advisory board work, Charles serves on steering groups for international business, learning, and performance bodies.
3. Dr. Britt Andretta on Brain Science & Change Management
Dr. Britt Andreatta is an internationally recognized thought leader who creates brain science-based solutions for today's challenges. She draws on her unique background in leadership, neuroscience, psychology, and education to unlock the best in people and organizations. She has over 25 years of experience consulting with executives from all types of organizations.
Dr. Andreatta provides detailed insights into how the brain actually learns. L&D professionals, give it a listen.  
She speaks from her personal experience and gives the best solutions for aligning brain science with change management. And for the tech enthusiasts, she also talks about how our brain reacts to virtual reality!
4. Dr. Jerry Zandstra on Learner-Friendly L&D Experiences
Dr. Jerry Zandstra, Co-founder at Inno-Versity, reinforces the importance of learning in the flow of work.He draws from his professional experiences and throws light on the modern ways of information consumption and the need to adapt to them.
In this episode, we delved into how to turn a learning and training experience into a user-friendly one that not only aids individual development but also contributes to organizational goals
5. Lou Tedrick on Learning Strategies for the Future of Work
Episode Title: How to Create an Outstanding Learning Strategy to Prepare Organizations for the Future of Work
Guest:

Lou Tedrick

, VP, Global Learning & Development at Verizon

Listen on Spotify Here

– 33 mins
Lou Tedrick VP, Global Learning & Development at Verizon with extensive knowledge of organizational development, learning, and development, and employee relations. At Verizon, Lou manages a virtual team of over 900 learning professionals across the globe.
Under her leadership, Verizon ranked #11 in the 2019 ATD BEST and has ranked among the BEST for 6 consecutive years.
In this episode, Tedrick discussed how Verizon upskills and reskills employees, how the company differentiated its employee experience, and what L&D will look like in 2025.
Full list of L&D leaders that have joined the Digital Adoption Show include:
Toby Newman – L&D Manager, HERE Technologies
Steven Rath Morgan- Global Learning & Development, XEROX
Kelly Palmer- CLO, Degreed
Roy Pollock – CLO, The 6D's Company
Beth Loeb Davis – Director of L&D, Tesla
Dr. Britt Andreatta – CEO & President, 7th Mind Inc.
Mark Nemeth – Sr. Director Learning, PTC
Dr. Jerry Zandstra- Co-founder, Innoversity
Lou Tedrick- Global Learning & Development, Verizon
Charles Jennings – Partner, Strategy and Performance, Tulser/70:20:10 Institute
Emily Sheetz – L&D Consultant, Independence Blue Cross
Myra Travin – Management Consultant, Guidehouse
Season 2 Preview: A Look Ahead
Season 2 launches the first week of January! Don't miss season two, which will feature an all-star L&D panel including leaders from Saint Gobain, JP Morgan, Sentry Insurance, where we'll dive into a broad spectrum of L&D issues, trends, and challenges that are facing organizations in 2022.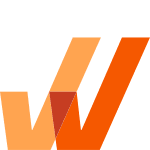 Request a demo to see how Whatfix empowers organizations to improve end-user adoption and provide on-demand customer support
Subscribe to get new content delivered directly to your inbox.