What's the one thing you need to promote your business?
No, it is not just money.
It is the one thing that your marketing team might not be focusing on right away, something that they can't update you on with weekly statistics – relationships.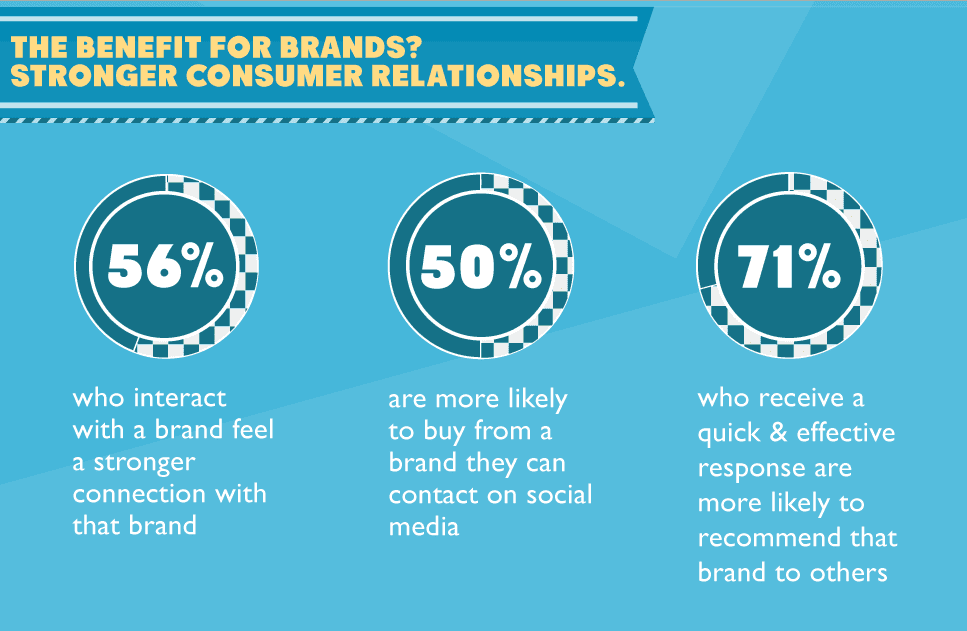 source: Brickfish
Promoting a business is all about finding that set of people who believe in your products and services, despite all the fancies your competitors have to offer every now and then. There are two ways to do the same: either you spend thousands on ads for all the social networks or use the power of 'word-of-mouth'. As a marketer who has worked on a budget and realized how fast things can be spread by words, I prefer the latter.
5 ways to build strong customer relationships
So, here are 5 ways to ensure you reap the most out of the 'word of mouth':
1. Start socializing, who doesn't like a party?
A professional (sales oriented) network should not just consist of your friends, family, and immediate colleagues, but also business acquaintances, existing and potential customers, suppliers, contractors and the very many people you meet in your community. Now, going to events and almost every other party in town is next to impossible and that's when online socializing steps in.
Here's how you could start:
– Start your community on Twitter: Twitter is fast becoming one of the most popular platforms for offering customer support services and, building a community of existing and potential customers to promote your products in. Even the top most businesses out there like Hootsuite are using the platform for community management.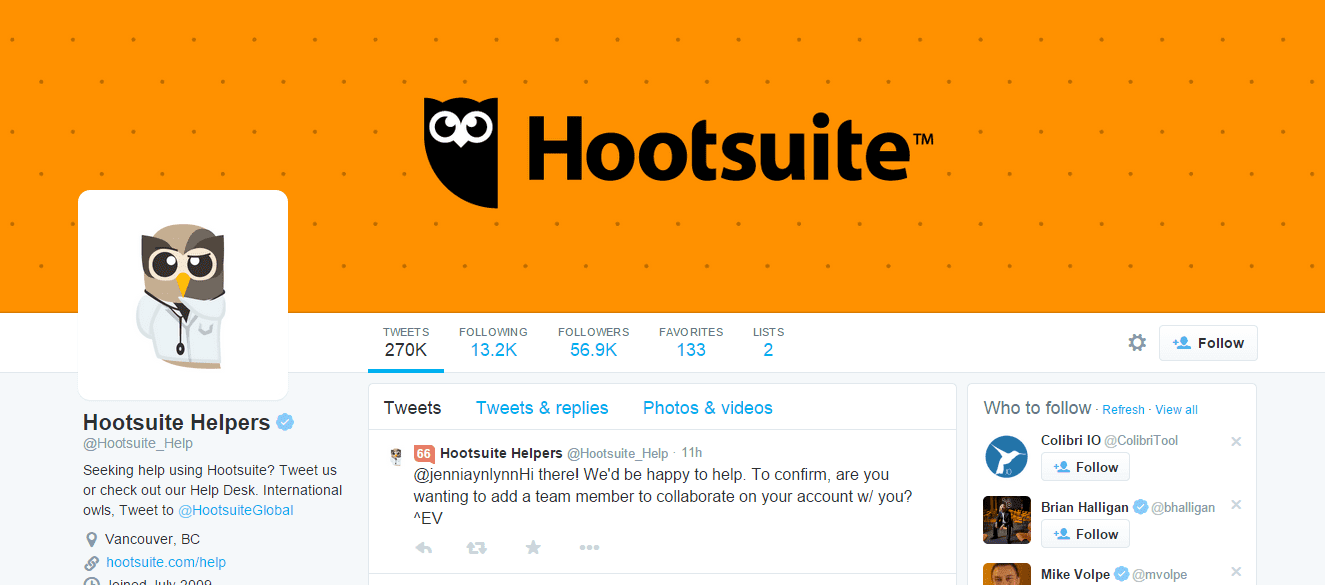 – Create a presence on LinkedIn: LinkedIn is often looked upon as a platform to only connect with professionals as and when the need arises. From creating a company page to sharing content that promotes your products/ services in different groups, there are a lot of ways to create your presence on LinkedIn and get networking with like minded people.
– Use Facebook for more than just pictures: If you thought all that a Facebook page could be used for is to post pictures of your existing and upcoming pictures, you are wrong. It is another platform that businesses are commonly using to offer customer support services. The ability to hold occasional polls, competitions, etc easily makes Facebook pages the first go-to stop for businesses. The best part? It is also the first thing that people look for when going through what your business has to offer.
2. Become a little chirpy, it's always good to talk!
Increasing your network is going to be of no use if you have no intention of communication with your contacts on a regular basis. Talking to people helps you gauge what they expect from products and services in their day-to-day lives.
Here are a few ways to get talking without seeming too pushy:
– Start discussions: Is there a conversation that your target audience is actively participating in? A topic that is either related to your industry or a majorly trending the world over? Become a part of this conversation by holding discussions, polls, webinars and google hangout chats, and inviting to people to become a part of it. This not just shows you are well versed with what's happening around you, but also the fact that you know what your customers want.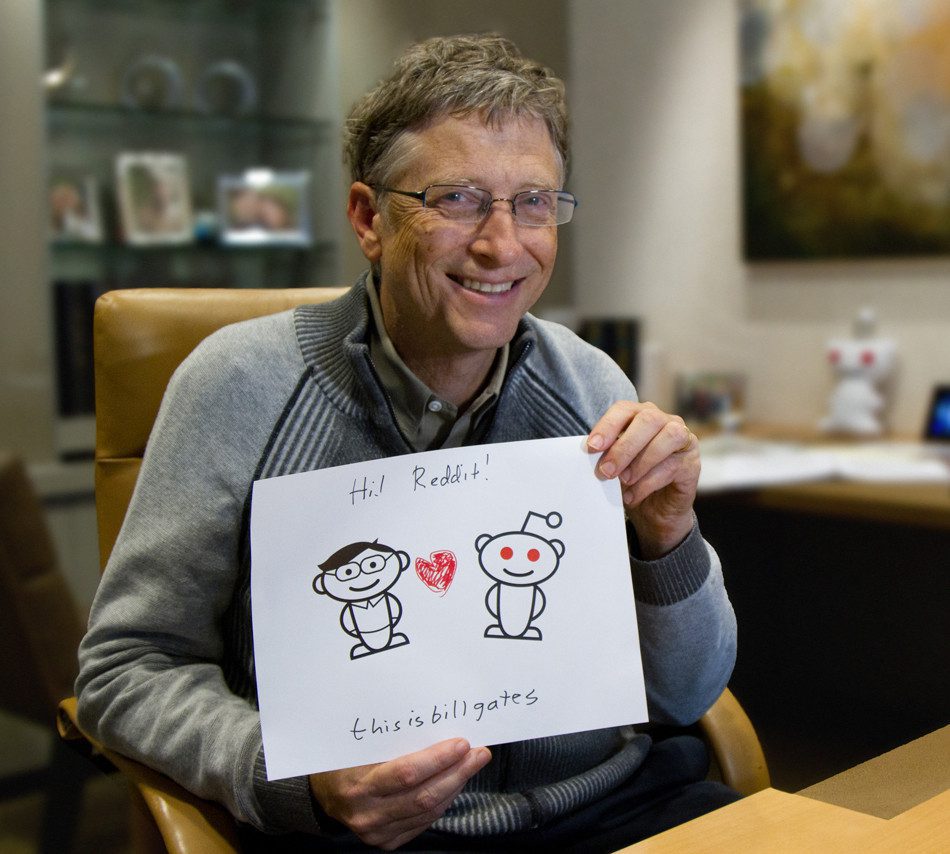 – Answering the unanswered on Reddit and Quora: The two question and answer websites are gaining popularity amongst businesses, especially startups. They are using the platforms not only to answer the questions trending in their target audience's circles but also sharing their stories. Even popular personalities from across the globe use the platforms for building loyal communities!
3. Mail them will all your heart (and products)!
With the rise of social networks, many might think of email marketing as a cliche technique to get in touch with people. The truth is, it is still the most effective and personal way to contact your existing and potential customers every now and then, on a shoestring budget. The best part about emails is their virality; they can easily be forwarded by customers to their friends and family if they find it valuable or interesting – digital word-of-mouth marketing.
Now here's what you can mail them about:
– Ask for feedback: It is never too late to improve and improvement comes only when you know what your customers think about your products/ services. Send out occasional emails asking for feedback on their recent purchases. You know what to do if you encounter a problem, don't you?
– Newsletters: Don't be too pushy on sales, just give them a heads up about your upcoming/ new products/ services and spell out why they will need them despite the various options available in the market. Keep it short and just a little fancy!
– Attractive offers: Every heard of how happy people get when it is SALE time just out of nowhere? Well, you have thought of your products/ services and their prices before, but it is time to think again and give them an offer that your customers just can't refuse!
4. Map it out for them and don't forget mark the checkpoints (products).
If you want to retain your existing and potential customers, don't let them get confused ever! If your web interface or app requires them to go through multiple steps for the final checkout, it is always a good idea to walk them through the process.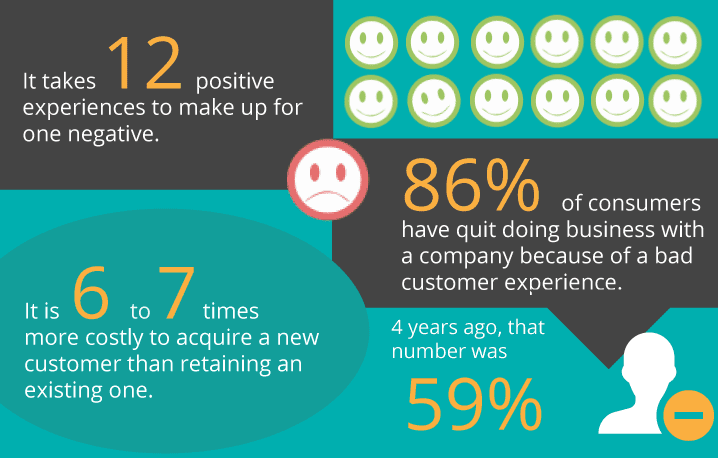 source: Netigate
Now, assisting each one of them personally is a herculean task; here are a few ways that work better:
– Interactive walkthroughs: The times of offering a step-by-step screenshot guide are long over. Imagine having to memorize each step before actually executing them – tedious! Create an  interactive walkthrough for onboarding and training new users, that nudges them to the next step with each click. You don't want him getting lost in the echo on his very first visit!
– Creating a step-by-step tutorial: Even though the above fact that steps are hard to memorize, this is one of the most commonly used techniques by companies the world over. All you need to make sure is that these guides aren't on the same page as your products/ services or your web services. At least, give them the choice of opening them in a different tab!
– Answering the FAQs: One of the most important things that your community management team can provide you with are the frequently asked questions around each of your products/ services. Address the issues and nudge the user to go through them after a purchase before usage.
– Offering help: This one is totally old school and one of the most trusted ways when it comes to thinking like the customer. Set up a 24/7 helpline with executives who know how to resolve even the smallest of issues your customers face when using your products/ services.  Create interactive how to's that nudge them to the next step after every interaction. Listing out common FAQs just in case, is a good idea too!
5. Reward loyalty, it pays more!
If your focus has shifted entirely from your existing customers after the first sale to your potential customers, think again! According to Bain and Co., a 5 percent increase in retention yields a profit increase of 25 to 100 percent; which on an average means that loyal (existing) customers spend about 67 percent more than the new customers. So, instead of always trying to lure in the new ones, reward your repeat customers with special offers every now and then to make sure they keep coming back for more!
Here are a few customer rewarding ideas:
– Monthly shout outs: Who doesn't like a little popularity? Is there that one person who keeps coming back to your products and doesn't shy away from even recommending them in his circles? Time to give him a shout out on social profiles for being with you all the time. Even Starbucks believes this works!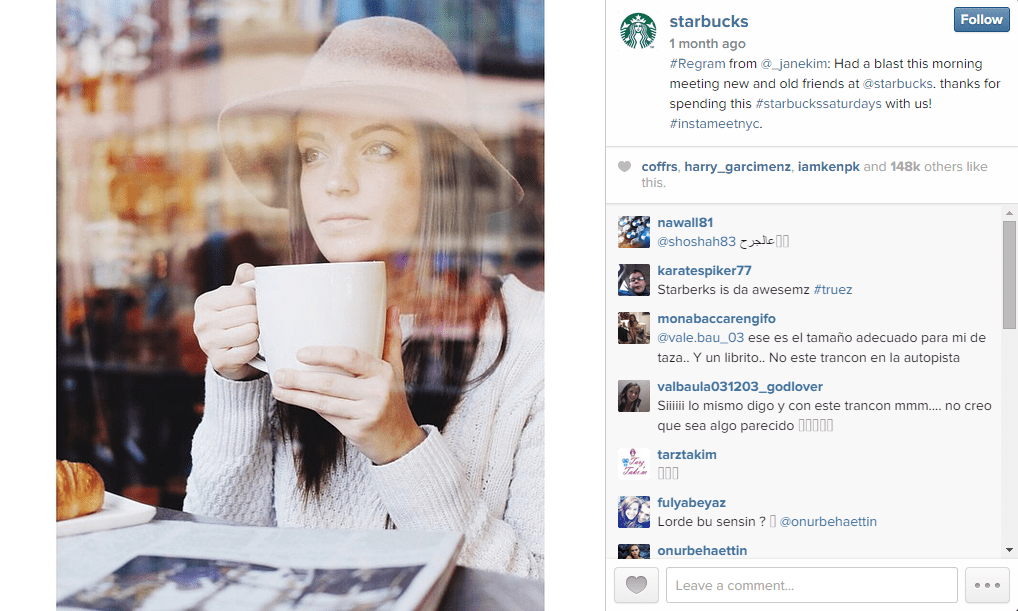 – Featuring loyalty: Now, I know it is difficult to replace the face of your business with a random person's image. But then, that random person has been a loyal customer for some time now and can be featured on one of your web pages if nothing else for a while. This can be done by publishing a post stating his experience with the products or a section of "happy customers".
– Special discounts: Did someone just make a big purchase from your website? Time to reward him and make sure he comes back again by offering him a special discount on his next purchase. What more can you do to get up, close and personal? Create special coupons for them that are generated using their name!
– Gifting: When was the last time you held a lucky drawback in your office and sent out small (not so steep) complimentary packages to those who won? Everyone likes a little surprise, plus having built the impression of a customer-centric business, who isn't going to come back to you?
Building strong customer relationships stimulates the feeling of happiness and contentment in the customers; which in results in them talking more and more about your products and services in their circles.
Word-of-mouth marketing – much easier than it sounds, right?