Amidst the wake of the COVID-19 crisis, organizations are struggling to sustain themselves. However, Whatfix is progressing on the path of customer-centricity and has shown a commendable performance. A few of the highlights from 2020 are as follows-
CEO & Co-Founder Khadim Batti has always attributed Whatfix's success over the years to the customer-first approach, which has allowed companies to complete a successful digital transformation journey at a time when it's most crucial. Especially during unprecedented times like the pandemic, when the sluggish economy and turmoil in business dynamics made customer retention a struggle for many companies. Even while working remotely, Whatfix has kept customers front and center. Whatfix disrupts the way application support and learning content is consumed by providing contextual and interactive walkthroughs inside software products at the time a task is being performed.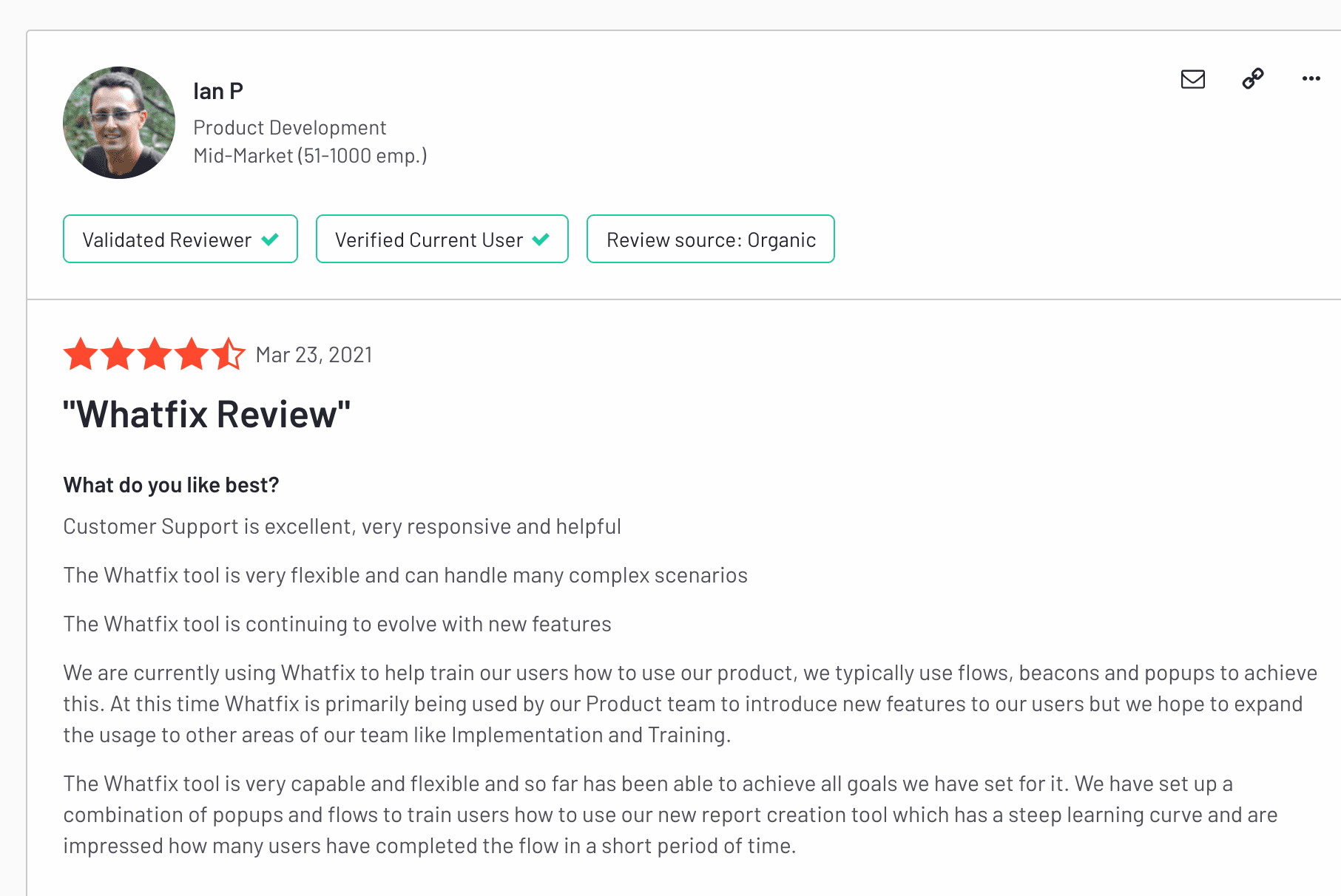 Most Whatfix customer reviews on G2 include a shout-out to customer support teams who have helped customers realize the full potential of using a Digital Adoption Solution. The service excellence and customer satisfaction is the crucial reason that Whatfix consecutively bagged accolades from American Business Awards twice in a row.
Gold Stevie® Award Winner in Customer Satisfaction 
On April 29, 2021, Whatfix became a Gold Stevie Winner in the category of Achievement in 'Customer Satisfaction' in the 19th Annual American Business Awards®. With thousands of nominations from global organizations, the American Business Awards are the USA's premier business awards program. The winners were determined by the average score of 250 professionals worldwide, over a period of three months.
Silver Stevie® Award Winner in Customer Service Department Category
Whatfix is named the winner of a Silver Stevie® Award in the 'Customer Service Department of the Year' category twice in a row for the years 2020 & 2021. A score of over 8.0 was required on the scale of 1-10 to bag a Silver Stevie Award. A few of the judging criteria were the merits of the claims to innovation, integrity, creativity, and effectiveness.
Business Continuity in the Pandemic
2021 has certainly been a challenging year so far for businesses. However, by opting customer-first approach and delivering stellar customer service and support, Whatfix was able to retain old customers and acquire new ones. We have over 100 customers in the Fortune 1000 and have implemented a successful customer strategy for over 500 happy customers. We have received an unprecedented B2B SaaS Customer Net Promoter Score of 58.55, which is in the 100th Percentile of the B2B SaaS industry. 
During these difficult times, Whatfix also aims to give back to society through its Helping Hand initiative. Through this initiative, Whatfix offers business continuity solutions at no cost and ensures that organizations can onboard, train, and improve workforce productivity in a remote work environment.
To know more about Whatfix's innovative solution and experience extraordinary customer service, request a trial today!