New tools, applications, and evolving technologies have been crawling their way up into our working lives for a long time now. And with the rising trend of digital transformation applications, there has been a natural evolution in the traditional workplace leading to the origin of a Digital Workplace. A Digital Workplace incorporates the latest technologies such as smart virtual assistant apps (like Google Assistant), instant messaging platforms (like Slack), unified communication and collaboration platforms (like MSFT teams or SharePoint), virtual conferencing (like Zoom) etc. that employees use in their daily work life to get their work done quicker and with more efficiency.
The Digital Workplace is built on a complex foundation of different technologies intended to help employees work smarter and faster, raising their engagement and agility. Building a Digital Workplace plays a vital role in the employee experience transformation as employees usually like working with organizations that are digitally savvy and create productive environments.
By the end of this article, you will have a good understanding of Digital Workplace Strategies, the benefits of adopting it and some possible reasons for failure. We will also discuss how adopting innovative technology such as  Digital Adoption Solutions can ensure a smoother transition towards a digital workplace by revitalizing your employee digital training efforts. 
Why do you need a Digital Workplace strategy? 
Creating a Digital Workplace is totally worth the journey but only a defined Digital Strategy can actually get you thereby creating a direction and a sense of purpose. Unfortunately, many organizations skip working on a strategy and dive directly into the implementation, under the pressure of moving quickly. But a no-strategy driven deployment could lead to a digital workplace that provides almost no value and is most likely to result in poor employee adoption. Now before we dive into the key elements of creating a Digital Workplace strategy, let us shed some light on some of the benefits of creating this Digital Workplace Strategy
The benefits of adopting a Digital Workplace strategy
Talent attraction –

According to Deloitte

, 64% of employees would opt for a lower-paying job if they get to work away from the physical office.

Increased Efficiency – Digital workplaces increase employee efficiency by streamlining operations and removing roadblocks. 
Employee productivity – In a Digital Workplace where the working hours are flexible and the staff works remotely from different locations, effective collaboration and communication within an organization is really important which is supported by Business Communication Tools. With these, employees can build meaningful connections and have real-time communication with their peers to get the support required to solve problems at work. Hence, organizations with strong Instant messaging applications are usually more productive and have more employee satisfaction than those without. In fact, a report by Software Advice found that around 21% of respondents have seen a "moderate" or "significant" increase in productivity from using IM.
Revenue Growth – Adopting a digital workplace can have a great impact on your company's revenue since it would help save time and make training more efficient. This would reduce the amount spent on wages and training materials. According to a

report by VMware

, 87% of CIOs believe that empowering their employees digitally can drive at least 5% additional revenue growth over three years. It also helps reduce the attrition rate, as stated by

over half of the CIOs today

.
Key Elements of a Digital Workplace Strategy
Vision –  A vision describes what Digital Workplace success will look like for your organization and how it will benefit all stakeholders. All the decisions of the transformation plan starting with the goals and objectives of the strategy, to the applications, use cases, and user interface design, everything relates back to the vision. Here are some typical elements for defining a vision for the Digital Workplace – 

Align the vision with a clear set of business goals and objectives. 

Roll out cross-device technology to allow employees work from anywhere. 

Enable "work in public" where projects and other activities are available to anyone in the organization to spur collaboration and innovation.
Expand literacies like information, and technology to spur personal growth and help the organization thrive.
Use employee-chosen devices or applications to facilitate personal and organizational agility.
Business Goals – Defining Quantifiable Goals and determining exactly what you want to accomplish, is the most important step to your Digital Workplace strategy. Business goals help keep your entire organization focused on desirable outcomes and ensure that all your employees support the most critical priorities in the company. Setting business goals also motivates teams, drives engagement, and accelerates results. Here are a few typical business goals that you can focus on depending upon your organization's vision-


Business and IT Centric

Use advanced technology and performance analytics to generate valuable insights and improve real-time executive decision-making

Save cost by allowing the workforce to work remotely and free up funds to invest elsewhere like launching a new service or product to expand your business

Increase employee productivity through digital transformation

Employee Centric 

Improve leadership and staff interaction

Attract, retain, engage and motivate the millennials by allowing them to choose their own devices and facilitate a variety of workstyles

Promote better collaboration or enhance innovation
Personas – 

The most significant element of transitioning to a new digital workspace are "people" as in the end they are the ones who will use the digital workspace and determine how successful and helpful it is. To make sure that your employees get an appropriate workspace, you can design personas. By creating personas for your organisation, you can define what kind of employees work in your organization, what is their experience in the technology, what technology or tools they already use, what they need to increase productivity and what their obstacles are. Based on this information, the required workspace can be created for the user groups behind these personas that will suit them and their everyday tasks. Providing a tailored workspace that matches the requirements of a defined persona makes it easier for them to actually use the workspace. There are many characteristics on which you can base your personas on –

Digital Quotient

Technical skills

Mobility

Information sources used
Metrics – Most leaders remain unaware of the impact of digital transformation on their business because they don't know what to measure and where to begin. Well, here is when metrics (KPIs) become a crucial component of your digital workplace strategy. 
Here are some business KPI's that can be impacted by using the digital workplace:
Reduction on the number of emails with attachments sent around (so that collaboration can happen in Microsoft Teams) 

% of employees using workplace tools (collaboration tools, file transfer tools, mobile apps like instant messaging)

Reduction in email time or time to complete a task or find information/documents
Quantifying the positive impacts of digital transformation on these KPI's, you can assess change management and keep refining your approach.  Change is not that easy for employees but giving them positive figures on the digital workplace adoption can convince them to move towards the direction of a successful digital workplace.  The purpose of tracking metrics is to capture feedback and develop the best strategies for a successful digital workplace. 
Employee Experience –  Employee experience is an employee's perception of their employment at a particular company. Experience is usually influenced by these three major elements:

Company's physical workspace

Work-life balance that a company provides

Technology that enables productivity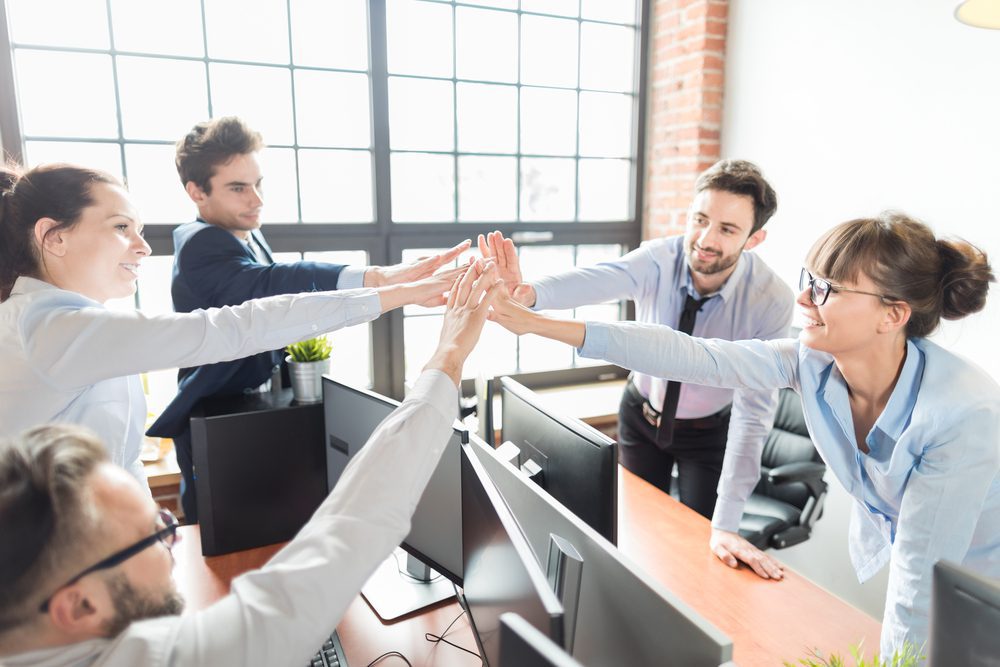 Putting employee experience at the center of a digital workplace design furthers the working experience and helps organizations achieve their goals of workforce effectiveness and productivity. In fact, in a "Why EX? Why Now?" report by Forrester, stated that 30% of the factors contributing to an engaged employee are technology-related factors, like access to information, tools that help with their work, and support from the IT department.
Roadmaps – A roadmap to a Digital Workplace helps illustrate what

is being delivered, shows

why

it is worth delivering, demonstrates

how

it will be implemented, and illustrates

when

it is delivered through a time frame. Here is a Digital Workplace Roadmap checklist – 

Strategy and ownership – The roadmap is linked to the digital workplace strategy and has a clear owner. 

Scoping and analysis – Define the scope of your DW initiative and use a data-driven approach to assess the current state of your DW and map it to the future state. 

Adding the detail – Refine your roadmap by reviewing some other existing roadmaps to make sure that it feels achievable and believable.

Evolving, measuring and communicating – Evolve the roadmap using measurements as the strategies change once the actual implementation plan starts and communicate it beyond core stakeholders and implementation teams. 
Effective training sessions – Letting go off the legacy technologies and introducing the latest technologies can build stress on your employees' jobs. This transition can be eased by providing effective training sessions and introducing learning in the flow of work. 
Organizational changes – A digital workplace embraces culture, technology, and business practices. However, the core of any digital transformation effort is in the realm of organizational change. To take full advantage of digitally-driven opportunities, both leaders and the workforce must begin to evolve with the latest technology, bring changes to internal processes, culture, and behaviors as required for the digital workplace. Here are some major organizational changes required for a successful digital transformation –

Building new organizational growth maps 

Shifting traditional jobs to new digital work practices

Embedding increased agility, innovation and levels of collaboration into the culture of an organization

Nurturing the workforce to adapt quickly, be comfortable with change, and be highly collaborative

Make a shift towards cloud-based/AI applications to reduce infrastructure burden and ensure that new technology deployments are easier
A sustainable funding approach – There might be resistance to funding another software solution, especially in organizations that are already flooded with many software and applications. However, strategizing a sustainable funding approach for your digital workplace and demonstrating the benefits for the enterprise, supported by financial data, and the calculated ROI can get stakeholders on board.
Reasons for failure of Digital Workplace initiatives
According to Gartner, the majority of the Digital Workplace initiatives will fail to establish new ways of working (like distributed decision making, virtual and remote work, and redesigned physical workspaces. Garnter also mentioned that when initiatives are executed as a series of technology rollouts, employee engagement and addressing the associated cultural change are left behind and the Digital workplace success is impossible without them. 
So what are the common causes that could lead to the Digital Workplace failure?
1) Being Tech Focused Vs Employee Focused
Organizations introduce new tools or add new features to existing applications frequently without explaining the business purpose behind this change or providing proper training for the adoption of the tool. This leads to the risk of losing employee engagement and their resistance to change. And without employee engagement, any Digital workplace initiative is bound to lead towards failure. 
Giving a demo prior to the introduction of a new tool or a feature and providing onboarding training can cut down the risk of failure but initial onboarding is just a one-time activity that does not stick with the employees for long. Queries needed to be addressed by raising support tickets or referring to help documents that are stored in silos. This can cause them going back to their traditional tools. 
The solution here is to bridge this gap to prioritize adoption of tools in your strategy. This can be done through intuitive, in-app guidance for applications to help employees understand the functionalities in real-time. Employees need the capability to learn while they are actively working on the tool or application. In other words, you need to enable learning in the flow of work.  Digital Adoption Solutions, like Whatfix, provides users a unified digital workflow and self-help experience across all web, desktop and mobile applications, driving adoption, productivity gains and ensuring a smoother transition towards a digital workplace. 
2) Being Oblivious to Distributed Workforce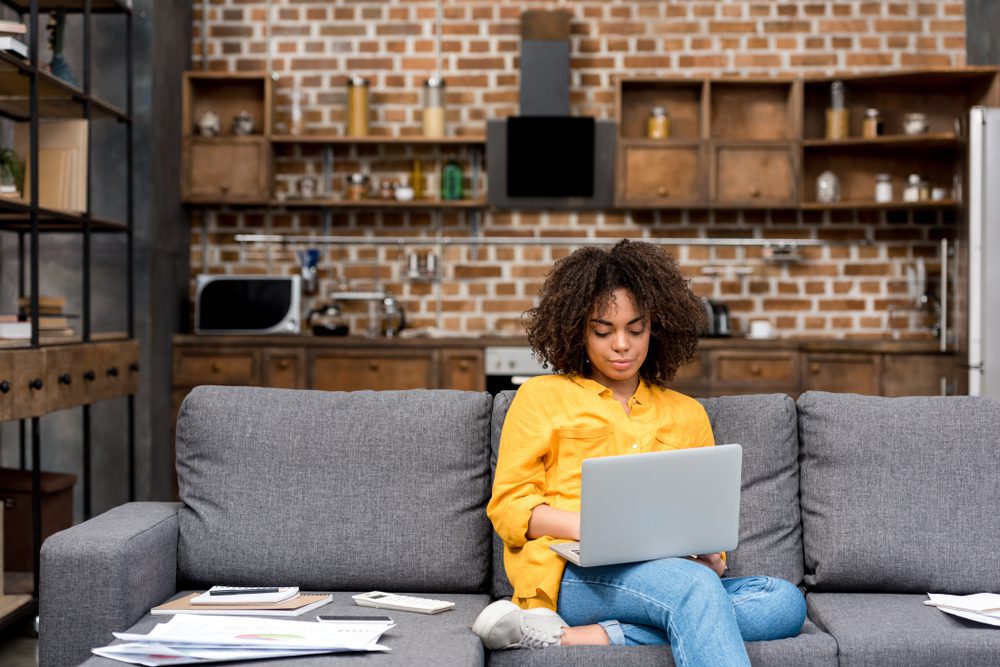 Employees working remotely need access to a lot of things like documents, view and approve forms, collaborate with colleagues, join online meetings, etc. But IT leaders still balk at supporting mobile working because of security issues, network requirements, antiquated technology, etc which can hinder the adoption of new tools for employees. To fulfill your employee expectations, you need to include an identity management and security strategy in your digital workplace plan. This human-centered focus can create an integrated mobile experience enabling the employees to be engaged at all times.
3) Ineffective Transformation Strategy
Starting a digital transformation without defining success and how it will be measured will definitely lead to failure since many of the digital workplace tools don't drive direct revenue and their measurement is a real challenge. It's really important to establish key performance indicators and measure them regularly to manage change with digital workplace initiatives.  Organizations need to define a change management strategy focusing on a vision and value definition, leadership engagement, communication, training, support and change readiness.
Creating a digital workplace that meets the needs of employees is absolutely critical for a successful digital transformation. The good news is that designing your strategy aligned with the business goals and taking a human-centered approach can equip organizations to meet the expectations of the employees and grow an effective, digitally-enabled workplace.

If you are also thinking of kick-starting your digital workplace strategy then Click here for a free trial of Whatfix and see how it helps show you drive digital adoption and bolster a stellar employee experience.