Exploring Mixpanel Alternatives & Competitors?
In our comparison guide, we break down the best alternatives and competitors to Mixpanel's product analytics platform. You'll also see why organizations consistently choose Whatfix over Mixpanel, and why Whatfix has been named a Leader in G2's Digital Adoption Platform category for 5 years running and has recently been added to its Product Analytics leaders.
Are you considering signing up for Mixpanel? Perhaps you have been using its free plan and while you're impressed with its product analytics features, you're wondering if more could be more.
Maybe you're comparing all product analytics tools, and while you think Mixpanel has been a solid solution, you're wondering whether an alternative may work better for your specific needs.
This article will help you understand how Mixpanel works and explore the entire platform's offerings to help you understand Mixpanel's features, how they work, what it costs, where it underperforms, and present a handful of alternatives you can choose from instead.
What are the best alternatives to Mixpanel in 2022?
Whatfix

Amplitude Analytics
Google Analytics
Heap
Hotjar
Pendo
FullStory
Mixpanel is a product analytics software that enables product managers to track engagement, analyze their funnel to see why prospects convert (and why others don't), and build a compelling user activation strategy that converts your new users into product evangelists and create better data-driven product experiences.
What Features Does Mixpanel Offer?
Mixpanel enables product teams to collect and analyze data on their applications, users, and UX. Its core features include funnel analysis, user engagement tracking, behavioral segmentation, and cohort analysis.
Mixpanel matches most of its competitors' features so that you can: 
Pinpoint groups of users most likely to churn with cohort analytics.

Track the pages users visit (and the actions they take) before they complete a conversion.

Measure user engagement and track your DAUs and MAUs.

Understand why your users churn and re-engage them (at scale) with targeted messaging campaigns.

Monitor where your users encounter friction or get disengaged with session recordings.
Mixpanel has a three-tiered pricing plan (Free, Growth, and Enterprise) that offers different levels of functionality and supports more users the higher you go.
Free

: Offers core reports on your funnels and retention, alerts, data collection, and third-party integrations for up to 100k monthly tracked users (i.e. MTUs). 

Growth

: Starts at $300 per year and offers advanced analytics, plus everything

Free

offers.

Enterprise

: Enterprise users get a dedicated customer success manager, service level agreements, priority support, and single sign-on.
With Mixpanel's paid plans starting at $25 per month, it costs significantly less than alternatives like Amplitude ($11,940/yr) and Pendo ($9k to $50k per year, according to crowd-sourced customer reports).
Why Should You Consider a Mixpanel Alternative?
Before we get into this section, it's essential to make a full disclosure: Whatfix Analytics is a Mixpanel competitor, and we have to admit that they have a great analytics platform that thousands of users trust.
Reviewing a competitor's product can be challenging because you have to accurately report on their product's strengths, weaknesses, and everything in between without becoming biased. As a result, we will include sources for any claims we make about Mixpanel, try our best to stay as objective as possible, and leave it up to you to make your best judgment.
1. Mixpanel lacks the in-app guidance features to take action based on the data it captures
Mixpanel is a fantastic solution for capturing product analytics and user behavioral data. However, once you have this data, products must rely on their development and engineering resources to take action and build the in-app experiences, guidance, and flows to fix the friction areas identified or test the desired user flow.
With more robust solutions, such as Whatfix's product adoption platform, product managers can capture product analytics data, and then take action with its no-code editor to build, launch, and measure its impact.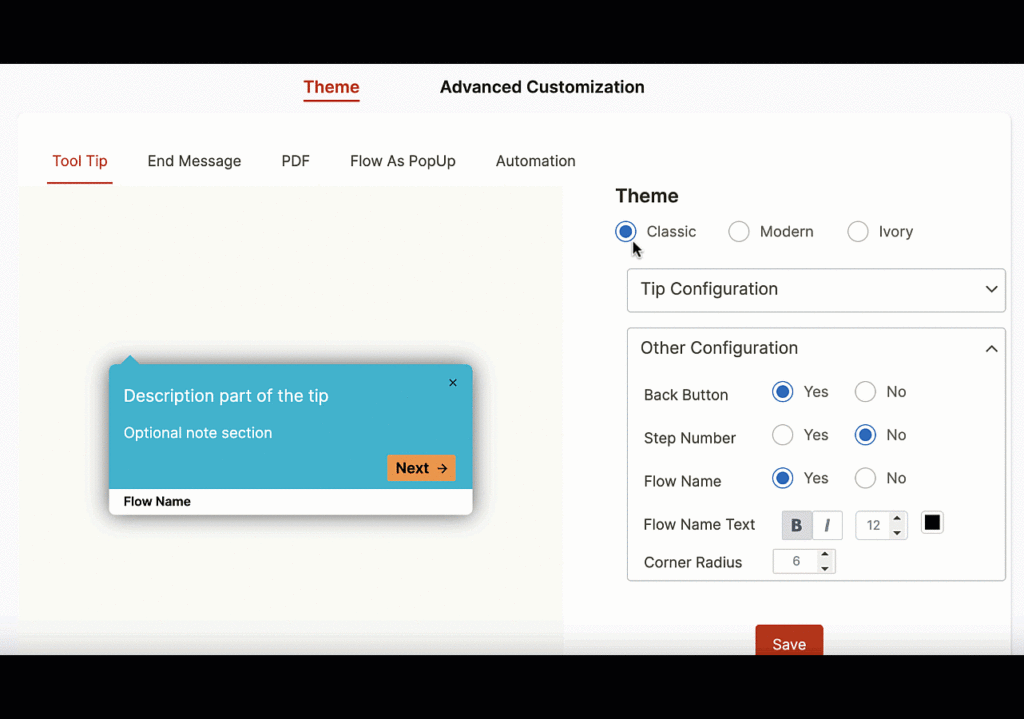 Whatfix's "Analyze, Build, Deliver" framework empowers product managers to own the entire agile product experience, allowing for faster iterations, more testing, and better overall product experiences – all without relying on engineering resources.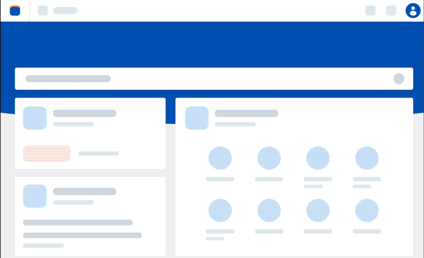 2. Mixpanel lacks session recording support
A session replay is a recording of your users' screen that starts when they visit your website and ends when they exit. They track everything a user does on-screen such as clicks, pages visited, mouse movements, keyboard taps, scrolling through pages, etc., across your website and application.
The aim of recording live user sessions is simple: it helps product teams understand how to build better products by observing how users engage with their website (or application), which elements they interact with, the issues they face, how they navigate your product's user interface and any particular part of your product where they encounter friction.
In the process, you'll start to notice:
Which elements and features do users interact with the most (and those they use least)

Unusual mouse movements, such as rage clicks and wild scrolling

How users navigate from page to page

Functionality that doesn't work like it should (e.g. unresponsive buttons), and

Features that break on different devices, etc.
Mixpanel doesn't have a session replay feature, and there's no idea when they intend to launch it or if they even have it on their product roadmap. Instead, users must integrate with third-party analytics tools like UXCam or VWO to record user sessions and share that data with Mixpanel.
As a result, you'll need to pay for yet another product analytics tool (VWO starts at $3588/yr; UXCam costs roughly $3k/yr) and install both platforms' scripts, which does not make sense, and might even slow down your website considerably.
3. Mixpanel doesn't offer heatmaps natively
A heatmap shows you which part of your product's interface users interact with the most (and the least) by representing it on a color scale. It tracks everything users do on your product's pages—clicking, hovering, and typing—and uses different colors to paint a picture of which parts of your pages users engage with the most (and least).
Combined with other product analytics tools (e.g. session replays), a heatmap can help product teams capture invisible feedback you wouldn't be able to track by simply measuring basic metrics such as your daily (DAUs) and weekly active users (WAUs).
For instance, a heatmap for one of your product's pages might show you that users click a certain button significantly more than any other element on the screen.
You might think it's a sign that your users convert (i.e. take the desired action) without getting distracted. But, when you look at session recordings for that particular page, you realize that the button tends to become unresponsive and users rage-click it repeatedly out of frustration.
Unlike other product analytics tools like Hotjar, Smartlook, and Mouseflow, Mixpanel doesn't offer a native heatmap tracker; instead, you can integrate Mixpanel with VWO's heatmap functionality. Again it's workable, but it's also costlier, unintuitive, and might slow down your website significantly.
4. It lacks user feedback and survey features
Unlike other product analytics and adoption platforms, Mixpanel lacks the ability to create and launch user surveys. Customer feedback is a critical component of a product and user analytics strategy, and many other product analytic, user engagement, and digital adoption platforms have built-in capabilities to create branded surveys that can be quickly published right inside an app.
Whatfix enables product managers to create, launch, and test in-app customer and user feedback surveys with a no-code editor.
5. Mixpanel's pricing is intentionally confusing
Enterprise SaaS products usually don't share their pricing until you're ready to buy. It's helpful because it helps prevent sticker shock and your salespeople can guide customers to choose the right pricing plan that covers all their use cases.
Mixpanel's Growth Plan offers users a wide range of features such as unlimited data history, integrations, data imports and exports, and advanced analytics, such as flows, funnels, etc., starting at $25 per month. That's what their pricing page says and compared to other product analytics tools, it's more straightforward— until you want to upgrade.
But, doesn't Mixpanel's normal Growth plan cover 100k MTUs for just $300 a year, you ask?
No, it doesn't.
Although their pricing page explicitly states that their Growth plan accommodates up to 100k MTUs, in reality, pricing goes up a sliding scale, depending on how many users you have. Like you'll see here, Mixpanel's plan builder helps you design custom Growth plans that can run up to $10k per year for 100k monthly tracked users (MTUs).
So, customers on the Growth plan actually pay $300/yr for 1k MTUs, $1,600/yr for 10k MTUs, and up to $9,999 per year for 100k users —that's 33x the base price Mixpanel advertises. And that's before you factor in pricing for any add-ons or third-party integrations!
As you can confirm from these crowd-sourced reviews from existing Mixpanel customers, Mixpanel has a complicated pricing model, and if you decide to get started on their free plan, you may never be sure how much you will pay when you eventually upgrade.
So, startups and new users might jump in and start trying Mixpanel without realizing that pricing grows exponentially when they decide to upgrade eventually.
6. Mixpanel is often unintuitive and requires heavy technical knowledge to fully utilize the platform
Only 5% of product managers know how to code.
Usually, a product team might rope in some of their company's developers to help them install product analytics scripts, and then they take it from there. If you have to write a script to make any minor tweaks, you won't iterate quickly enough to turn your product insights into features.
As such, it's always more helpful if a product team can manipulate an analytics platform, generate reports, segment users, and define custom parameters without coding it from scratch. That's where Mixpanel gets it wrong: frankly, it's too technical, and it has a steep learning curve.
For instance, you need to set events otherwise manually, Mixpanel won't track them if you don't specify. Secondly, Mixpanel's product documentation often glosses over the nuances of how their features work. You might get confused if you switch from another analytics platform with mainstream definitions, etc.
With Whatfix, product managers are empowered with a codeless approach to event tracking that allows them to manage and own the entire product analytics strategy with little-to-no reliance on development and engineering resources.
7 Best Alternatives to Mixpanel in 2023
Mixpanel is a powerful product analytics platform for startups and mid-sized teams. Still, it lacks features and functionalities that are hard to explain away.
Here are seven alternatives that can help you record user sessions, segment users by how they interact with your product and understand how you can build a better product.
G2 Review Rating:

4.7 out of 5 stars, across 240+ reviews 

Price:

N/A – contact for a custom quote
Whatfix Analytics empowers enterprise product teams to monitor how users engage with their products, discover where they encounter friction, boost engagement with simple onboarding features, and reduce customer churn with advanced user retention insights.
Our platform does more than offer you basic product analytics—Whatfix is a product adoption engine that shows your users contextually relevant videos, product docs, and resources designed to help them navigate your product and decrease their time-to-value. Product managers are empowered to take action with their product data by creating in-app guidance and experiences with a no-code editor.
With the ability to create and launch in-app guidance and user-help content, product managers can create a flywheel out of their product data, allowing them to analyze their application experiences and flows, take action based on that data to launch new in-app content and A/B tests, collect data on what works, and continuous develop better products.
Discover 11 must-track product adoption metrics to analyze with Whatfix Analytics
G2 Review Rating: 4.5 out of 5 stars
Pricing: Starts at $10,800 per year
Like Mixpanel, Amplitude is technically demanding, and you need to know how to code to use it to its full potential. Otherwise, you won't be able to query databases, create custom solutions using Amplitude's SDKs, or integrate custom plugins that are not supported by default.
Amplitude also has a minimal free tier, but their first paid plan jumps to $12k a year—a price you may overlook while trying out their highly generous free tier. In other words, there's no way to use Amplitude long-term without paying five figures a year.
For a product that costs that much, Amplitude lacks critical product analytics features such as session recording, it's hard to import from or export data to third-party tools, and their data visualization leaves much to be desired.
G2 Review Rating: 4.5 out of 5 stars
Pricing: Limited free tier; paid tier starts at $150,000 per year
Google Analytics is perfect for marketers who want to track impressions, measure ROI on their paid campaigns, and figure out their major traffic channels so they can focus their growth marketing efforts appropriately—that's its biggest strength.
But that's also its biggest weakness. Since it's not designed for product management use cases, Google Analytics can only help you track user sessions, average stay time, and bounce rates.
These are generalist marketing metrics that don't help you understand your users' level of engagement with your product, where they might be facing friction, and how you can simplify the user experience.
Secondly, Google Analytics might seem like it's relatively simple to master. But, when you start digging into the product, it's incredibly complex, and you need to set up hundreds of parameters and create events manually.
Most importantly, Google Analytics collects an obscene amount of personally identifiable information and is essentially banned in countries like Austria, France, and Italy.
G2 Review Rating: 4.3 out of 5 stars
Pricing: Limited free tier; paid tier starts at $3,600 per year
Heap is a digital insights platform designed to help product-led companies understand their user journeys, reduce friction in their conversion process, activate users, and convert them to paying users.
Heap matches product analytics tools like Mixpanel and Amplitude with features like:
Session replays.

Automatic event capturing.

Funnel analytics that tracks the steps users take to perform the desired action.
Dashboards that offer a comprehensive overview of your product adoption metrics.

In-depth reports that you can generate without writing code.
Although Heap offers lots of no-code reporting and analytics options you can play around with, at some point, you'll need advanced technical experience to exploit all of the platform's features with HTML tagging, custom scripts, and libraries.
G2 Review Rating: 4.4 out of 5 stars
Pricing: Limited free tier; complicated usage-based pricing
Hotjar is a UX design and behavior analytics platform that tracks user behavior on your website and applications. Hotjar helps product managers record individual user sessions, track usage at scale with heatmaps, and predict user behavior with cohort analytics tools.
On the downside, Hotjar's customer support is lacking, they don't have a public API for building integrations easily, and their pricing model can be quite confusing—almost like it's designed to trick you into paying for more than you need. The platform is also quite code-heavy, and it might slow down the user experience on your website and applications
G2 Review Rating: 4.5 out of 5 stars
Pricing: N/A, but user review data suggests that lower-tier prices start at around $12,000~ a year.
Pendo does so much that it can be confusing figuring out how to get started with their platform—onboarding, product engagement, in-app support, and digital adoption—Pendo does it all.
The analytics product helps product teams understand users' behavior across web and mobile applications with user journey analytics, funnel tracking, and customizable dashboards with user-generated reports.
G2 Review Rating: 4.5 out of 5 stars
Pricing: Starts at $2,388 per year; Free startup plan
FullStory is a digital experience platform designed to help product managers understand how their users engage with their applications.
To achieve that, FullStory offers a suite of product insights tools like session recordings, heatmaps, user segmentation, and behavior analytics that helps you track frustration signals like rage-clicking, unresponsive buttons, and pinching to zoom.
FullStory consumes a lot of bandwidth, and it might make your website load slower, their UI looks congested, and it's challenging to locate features in the FullStory dashboard. Recorded sessions are often broken, and if you're a non-technical user, it's hard to correctly identify CSS elements and micro-conversion checkpoints, especially on your mobile application
Why Whatfix Is the Best Stonly Alternative
Compared to Mixpanel, Whatfix is a more comprehensive product adoption platform designed for product teams. With its no-code product analytics implementation, it makes it a fantastic alternative to Mixpanel.
It also transcends product analytics by offering a complete product adoption feature set, including the ability to:
Cultivate your users' attention with guided walkthroughs and onboarding checklists

Measure engagement at each stage of the onboarding process with product analytics,

Reduce time-to-value by showing users how your product solves their biggest pain points

Collect feedback with NPS surveys

Build onboarding experiences that work on web and mobile

Localize your onboarding content and help documentation—you can create just one version of your help docs and when your users choose any one of the 70+ languages we support, Whatfix will translate it immediately

Embed your knowledge base on Salesforce, HubSpot, Zendesk, and the applications your customer support team does most of their work from
Whatfix offers a single platform where you can onboard new users with guided walkthroughs and non-intrusive pop-ups, alerts, and tooltips. You can deploy Whatfix in just a few minutes, and start delighting your users with a simple onboarding experience customized to fit each user's needs.
Don't see your answer? Send a message to our live chat, we'd be happy to help!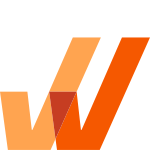 Request a demo to see how Whatfix empowers organizations to scale enterprise-wide changes, improve user productivity, and drive user adoption fast.