Property and casualty (P&C) insurance "remains one of the few industries that has yet to be disrupted," according to McKinsey. While major tech companies haven't officially entered the P&C sector and completely disrupted traditional business models, the Amazon effect has slowly transformed the industry.
The Amazon effect refers to how the eCommerce giant upended traditional brick-and-mortar retail with its online shopping model, changing customer expectations forever.
But the term no longer refers only to retail disruption. The Amazon effect has raised customers' expectations in every industry—and P&C insurance is no exception.
Now, P&C customers expect you to deliver the same ease of use, streamlined sales, low prices, and rapid fulfillment they get from Amazon.
That's easier said than done. But P&C insurers that leverage emerging digital technologies can embrace the Amazon effect and meet ever-rising customer expectations.
1. Improve First Notice of Loss Processes with Virtual Claims
Efficient virtual claims processes improve the first notice of loss (FNOL) experience, improving customer loyalty. Instead of forcing policyholders to start the claims process over the phone, manually fill out forms, and scan multiple documents for your systems, virtual claims deliver the ease of use that your customers expect.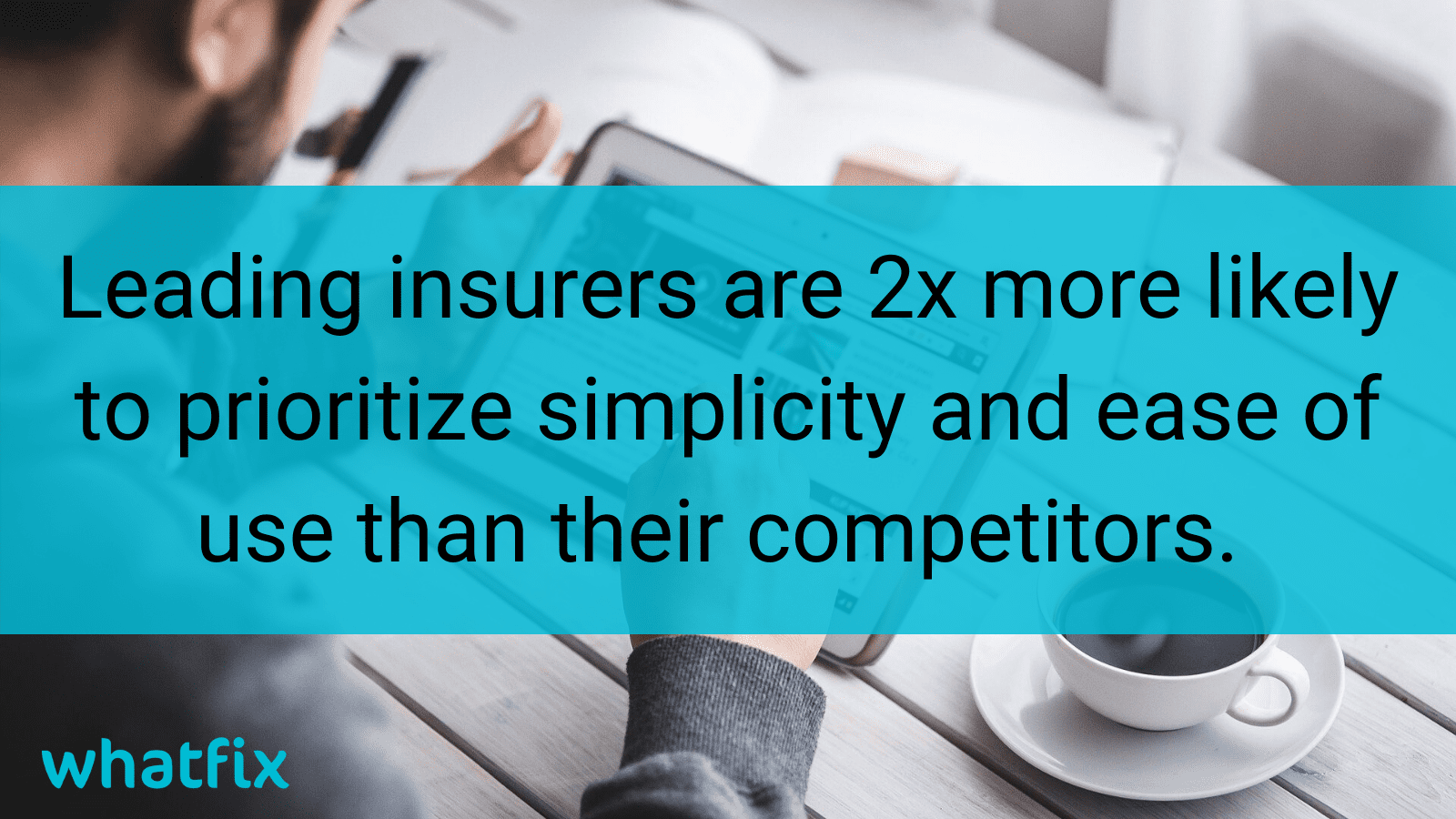 Virtual claims simplify the FNOL process by giving customers a digital hub for your services. Customers don't want to go through phone trees and sit on hold when they've just experienced a loss event. They want a seamless way to submit a claim to get help. Multi-channel self-service portals and AI-powered chatbots make that possible.
In 2020, P&C insurance customers have switched providers at a higher rate than in years past. Creating a smoother FNOL process will maximize customer satisfaction at this key touchpoint, safeguarding your business against churn. This is why leading insurers are 2x more likely to prioritize simplicity and ease of use than their competitors.
Two companies that have embraced virtual claims are Root and Sentry Insurance.
Root's digital FNOL process enables customers to submit claims information through its mobile app. Customers can submit pictures of the damage to start the claims process in just a few minutes and then track progress through the app.
Sentry uses a digital adoption platform (DAP) to provide automated walkthroughs that guide customers through its app. Popups ensure users get the information they need exactly when they need it, creating a smoother self-service experience for customers.
2. Speed Up Sales Processes with Automation
Artificial intelligence (AI) and automation help P&C insurers speed up sales processes, which improves close rates on new policies. These technologies streamline the back-end processes that traditionally slow down insurance sales so that incumbent providers can compete with more agile digital-first competitors.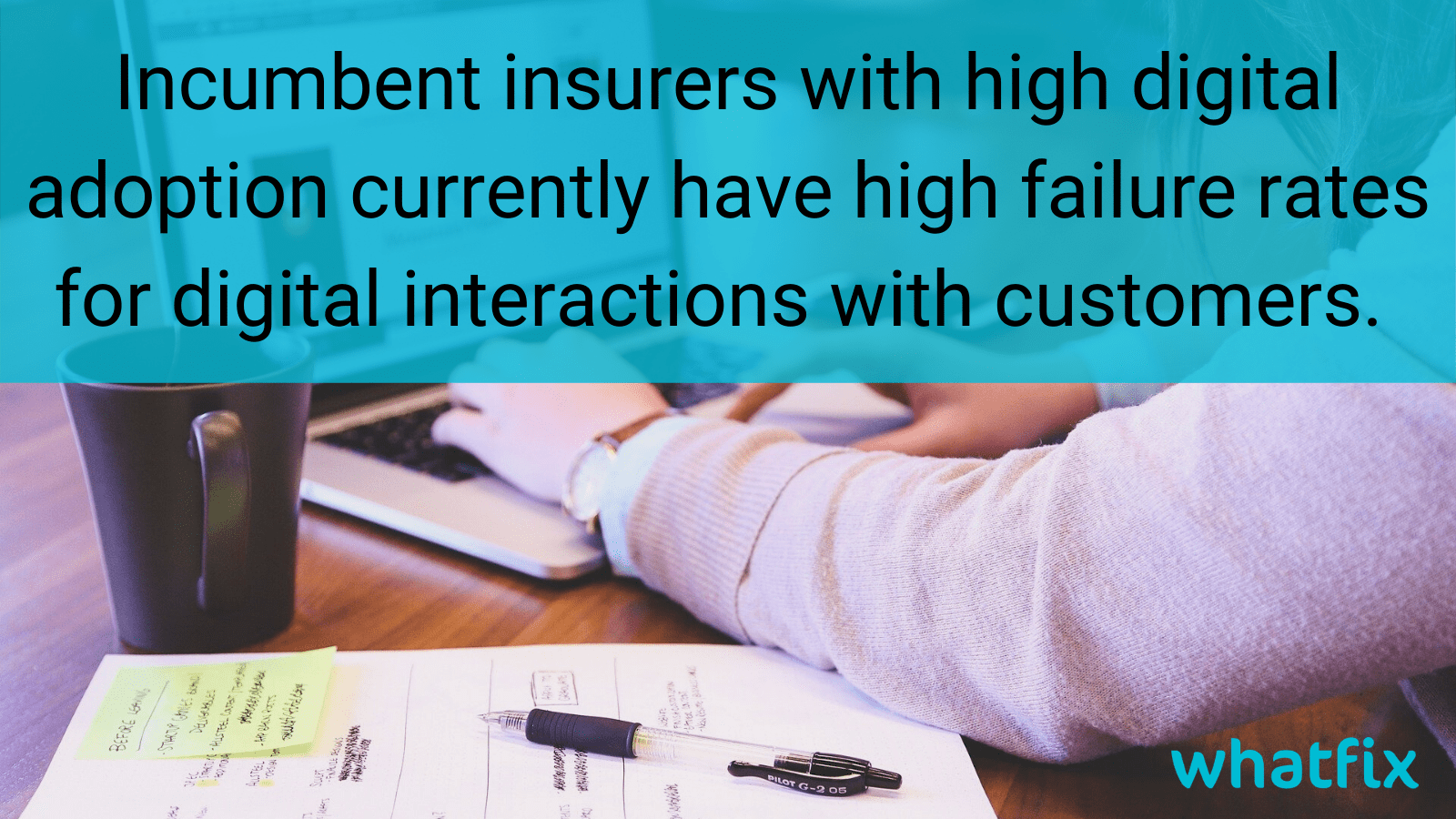 P&C insurers need to deliver value for prospects faster, and automation helps. For now, incumbent insurers with high digital adoption also have high failure rates in digital interactions with customers, according to Bain research. But when you invest in the right back-end technologies to automate those interactions more effectively, you'll see close rates rise.
Take advantage of insurance automation and AI to speed up the sales process and deliver value to potential customers before they move on to a competitor. Automated underwriting eliminates many of the manual risk assessment processes that make it difficult to quickly create policy proposals. And AI can guide users through self-service sales processes to gather information faster while also limiting contact center volume.
GEICO is one insurer that has made the most of AI and automation for its sales process. Adding IBM Watson to its call center helped automate initial sales processes, improving close rates for renters insurance by 40%.
3. Lower Prices with Deeper Personalization
Insurance analytics and robotic process automation (RPA) can help P&C insurers set policy prices that are lower and more competitive. These technologies unlock the value of all your customer data. They can identify key behavioral patterns that help you price policies specifically for individual customers or for small segments of your customer base.
Without personalized pricing, you risk ruining profit margins as you race against competitors to offer the lowest prices that will close customers. A J.D. Power study found that close rates for insurers with the lowest prices are 79% compared to just 24% for the industry overall. Tailoring policies to the specific behaviors and needs of an individual customer helps you strike a balance between offering the lowest price possible and maintaining your profit margins.
Deep personalization ensures you aren't taking on unnecessary risk while trying to craft competitive pricing packages, stabilizing your bottom line while keeping your business relevant for consumers.
But insurance analytics doesn't just help you personalize prices for existing product lines. This technology can also help you identify new product lines and revenue streams. By segmenting customers on a more granular level, you can start to consider new insurance products that are more affordable for certain groups.
The most common example of pricing personalization in P&C is through usage-based insurance. Auto insurers take advantage of smartphones and Internet of Things (IoT) devices to track driving behavior and offer personalized discounts based on the data.
4. Streamline Claims Processing with Artificial Intelligence
Artificial intelligence and machine learning can automate claims processing to the point that customers could receive payment within minutes or hours instead of days or weeks.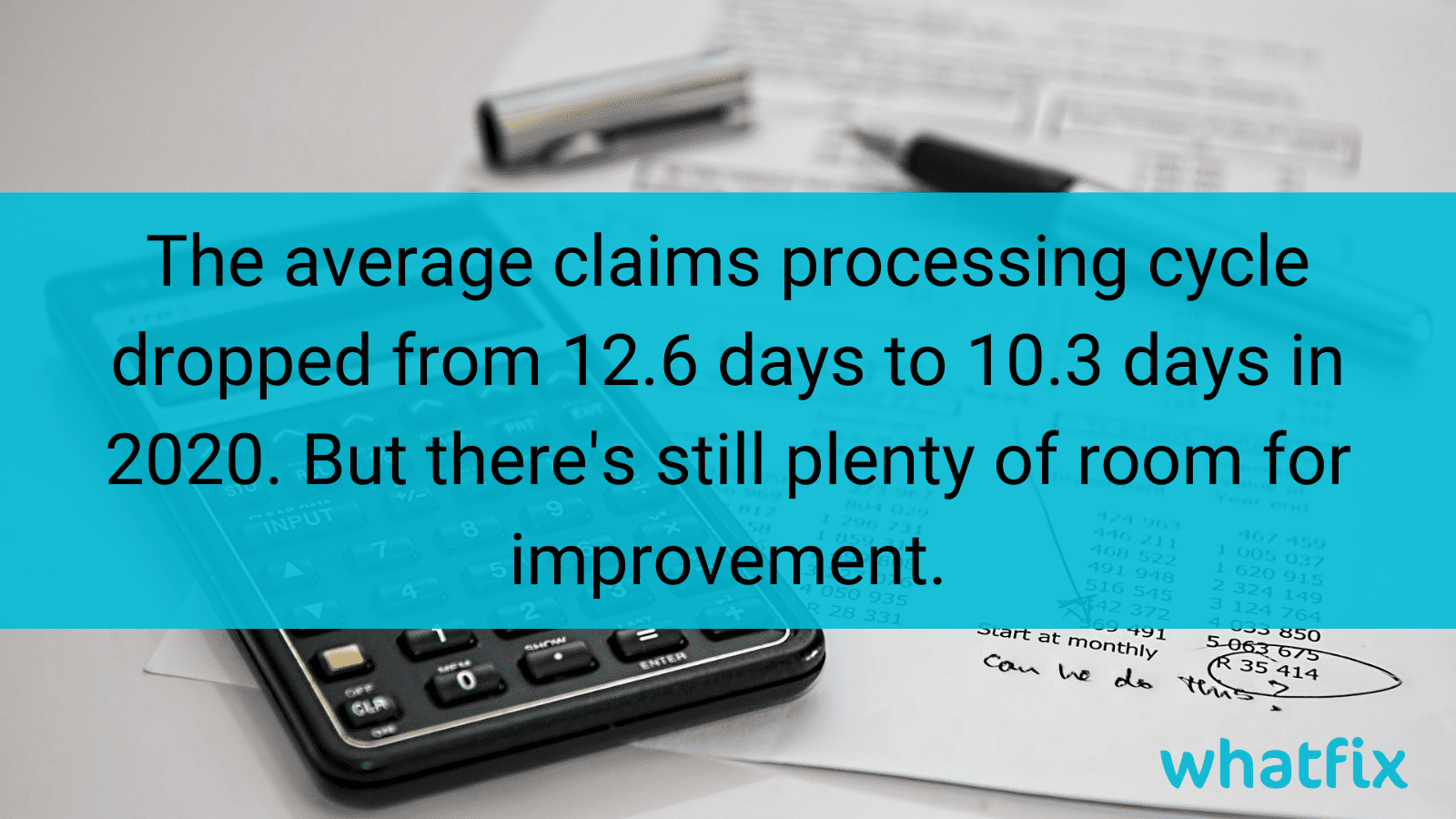 Automating the claims review and fraud detection processes can cut out so much of the work that often delays payments. Even if you can't fully automate the claims review, any opportunity to streamline the process can significantly improve customer experiences.
In 2020, the average claims processing cycle for auto insurers dropped from 12.6 days to 10.3 days. But that's largely the result of lower volume due to the pandemic—and there's still plenty of room for improvement. Customers want the same instant gratification and rapid fulfillment that they get with Amazon's two-day or same-day deliveries.
It's not possible to achieve this kind of efficiency with traditional, manual claims processing. Implementing AI and machine learning solutions will help you review claims faster, so you can provide the best possible experience (even when claim volumes are high).
Lemonade is at the forefront of claims processing innovation. Its AI-powered system processes 30% of claims instantly and has paid customers out in as little as three seconds.
Not all claims will be simple enough for this level of automation. However, when your employees don't have to spend time on these easier situations, they can focus more on maximizing the customer experience for claims that require more direct interaction.
Embrace the Amazon Effect to Keep Disruption at Bay
The P&C insurance industry is ripe for disruption. Whether one of the big tech companies officially enters the market or startup innovators continue to break through, one thing is certain—maintaining the status quo isn't an option.
There's no universal way for incumbent P&C insurers to approach digital transformation and keep disruption at bay. But putting customer experience at the center of your strategy will help.
P&C insurers that embrace the Amazon effect will be the ones driving disruption rather than falling behind innovative new players in the industry.