For most insurers, COVID-19 spelled losses, uncertainty, and despair. But a select group of insurers managed to increase sales, despite the havoc wreaked by the pandemic: those with a strong digital presence. Most notably, China's online-only insurer, ZhongAn, saw 34% top-line growth and 122% bottom-line growth.
It's no longer a question of whether P&C insurers should have a digital presence—they need one. If anything, the pandemic has increased customers' and agents' appetite for digital sales channels, customer support, and claims processing. But most insurers' digital capabilities fail to live up to customer expectations. The culprit? "Hard-to-use" digital tools.
P&C insurers who wish to thrive in the post-COVID world need to make digital adoption easier for both customers and agents. Insurers who manage to do this well—and quickly—will enjoy an advantage in the long term.
P&C Insurance's Digital Acceleration Post-COVID-19
Rapid digitization was one of the most important side-effects of COVID-19 on the insurance industry. It transformed the distribution of insurance, customer interactions with insurers, and pivotal insurance processes like claims processing.
Three specific trends for insurers include:
An increase in digital agent-customer interactions: Prior to COVID-19, 90% of life insurance agents' sales conversations and a majority of client conversations happened in person. A follow-up survey in May 2020 found less than 5% of agents having in-person interactions. These were swiftly replaced with video, chat, phone, and email.
A growing customer preference for digital channels: A KPMG survey found that customers consider the ability to process policies online, from start to finish, an important factor for selecting an insurer.
The digitization of processes: 85% of insurance leaders said COVID-19 had accelerated the pace of digitization in their organization in areas such as claims handling, customer service, and data analytics.
COVID-19 fast-tracked digitization in P&C insurance, and customers are happier for it. What matters now is how P&C insurers adapt to this change.
4 Key Actions for P&C Insurers Post-COVID-19
P&C insurers need to invest in four major areas to make the most of the digital boom in the industry: empowering agents, simplifying customer experiences, leveraging automation, and harnessing data.
1. Help agents adapt to digital selling
Customers consider digital interactions with agents to be more efficient. For that reason, insurers need to equip agents with tools and resources to switch to digital insurance sales from a largely in-person, face-to-face selling environment.
To that end, P&C insurers must offer platforms to digitize sales end to end—from onboarding customers and underwriting to digital form submission, signatures, and claims submissions.
Tools are one way to help agents adapt to online selling, but insurers also need to drive the adoption of these tools to make them valuable. This means improving training and onboarding for new tools.
In general, insurance platforms can be complex, with varied portals to manage different parts of the insurance buying and selling process.
A digital adoption platform (DAP) such as Whatfix can help insurers simplify agent onboarding for new platforms with real-time, contextual guidance as agents navigate a new portal.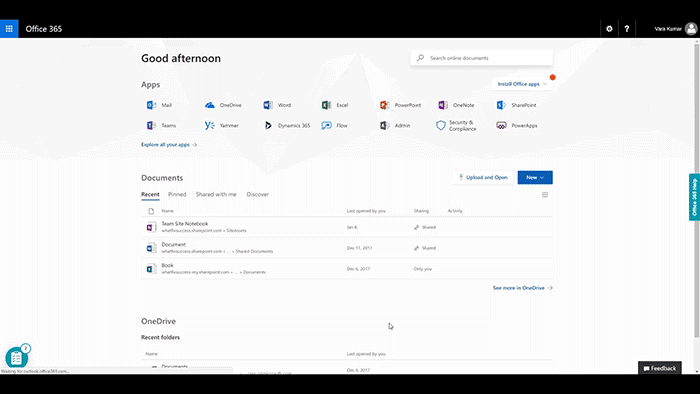 For instance, agents using the policy management portal for the first time will see pop-ups, videos, and step-by-step walkthroughs exclusively related to it.
Providing a robust set of digital tools to agents, and empowering them to use those tools, will be key for insurers post-COVID-19.
2. Improve digital customer experiences
Insurance customers expect user-friendly, quick digital experiences when shopping for insurance: 45% of potential customers fail to convert due to cumbersome, inefficient digital processes.
Even though insurers have added more customer-facing digital platforms post-pandemic, customers are less than impressed with their digital experiences. They find insurers' tools difficult to use and lacking sufficient information.
So, apart from building cutting-edge customer portals, insurers also need to make them a breeze for customers to use. A good way to do this is by adding ample self-help options so customers can quickly access information such as their VPN number, billing information, or how to file a claim.
Again, DAPs can be helpful here. They enable insurers to provide contextual cues to customers as they use complex tools.
The more insurers simplify the digital customer experience, the more policyholders will stick with them.

3. Accelerate automation to boost productivity
There are a number of administrative tasks that take up a huge chunk of an insurance employee's time. Eliminating them through automation helps insurers increase productivity and reduce costs.
29% of insurance leaders who use automated risk assessment are able to issue policies immediately vs. three days for other insurers, while auto insurers with automated risk assessment have an average of 31% lower cost per policy application.
While it may not be possible to automate every aspect of P&C insurance, a few areas that could benefit from automation are:
Customer service, using self-help platforms such as Whatfix and chatbots for virtual assistance
Claims processing, which includes use of bots to send the first notice of loss and route claims to appropriate agents
Claims review, where insurers leverage past transactions data and anti-fraud algorithms
Underwriting, which involves artificial intelligence and machine learning to identify risks and analyze them
When used well, automation can help insurers redirect their workforce to more profitable activities and drive growth.
4. Harness data to improve decision making
Data is an essential ingredient for insurers to automate tasks, but it also helps them price products, better evaluate claims, and assess risk potential.
Insurers should use both structured and unstructured data to their advantage. Structured data includes customer information such as name, address, and claims history, while unstructured data encompasses information from sources such as wearables, social media, and publicly available documents.
Data from both these sources helps insurers make more informed decisions. For instance, data from smart devices in cars helps auto insurers price products and evaluate risk based on the customer's driving habits.
Digital Adoption Will Help P&C Insurers Recover post-COVID-19
Digitization in P&C insurance is here to stay—a KPMG survey confirms as much. The big challenge for insurers now is to get their customers and agents to adapt to digital platforms and processes.
Insurance can be complex as a product, with multiple processes and conditions governing it. Thus, it might not be as easy for customers to switch to buying insurance online as it is to shop for groceries or other low-value items.
To some extent, insurers need to handhold customers and agents as they transition to new platforms and tools. A digital adoption platform can be an invaluable tool for this.
If you'd like to see how Whatfix can help P&C insurers in a post-COVID era, sign up for a personalized demo today.
To know more about Digital Adoption Platforms, download our DAP Playbook from here.